Cartoon Network complaints
64
Cartoon Network
-
Gay advertising
I am absolutely opposed to ads telling my 5 yr old that it is ok to be gay. It is not age-appropriate. My five-year-old can't vote and cannot purchase products off of the television so who are you catering to? My children are no longer allowed to watch the Cartoon Network because of your poor judgment. What's next the truth about Tom and Jerry ?
Cartoon Network
-
Cartoon Network Advertisements
I thought cartoon network was supposed to be directed at children? However the advertisements say otherwise and are completely inappropriate. Examples: advertising menstrual pads and the "gush" with red liquid to demonstrate the absorption of the pad. Or how about the advertisement of a razor, "when I shave down there". These commercials and all that are similar, need to be removed from a channel that is directed at children. To see these on a child's TV station is completely disgusting. These are topics that young children need not to be concerned with. Kids need to be kids and remain innocent as long as humanly possible. Your assistance in removing such ads will be greatly appreciated.
Desired outcome: Remove inappropriate advertisements
Cartoon Network
-
Oggy and the cockroaches
Why don't you change the name from 'Cartoon Network' to 'The Oggy Channel'. Great, you're losing people who watch your channel. Even, the rhyming made by the dubbing of the show is so boring. I like the voices of the show in Sonic more, or at least it is not that boring. Cartoon Network has now become a history, it's just so boring now!
😡😡
If you want to make it better, bring back Tom & Jerry (but not the modern ones, the MGM ones). I love Tom & Jerry and still watch it in my mobile. If CN can bring this back, I hope their channel would be famous once again. Thank you.
Cartoon Network
-
Video on your network
Video with 3 hooded figures dressed in black. Standing behind podium with a naked baby doll on them crying. Then the baby doll is brutally beaten up. This is showing children to beat up a crying baby! Not funny! Very wrong. This needs to be removed! Shoe this and ask parents if they feel the same. They would say the same. Remove this from your channel!
Cartoon Network
-
Rebooted shows
You rebooted old aweaome cool shows and turned them into rubbish like ben10 you really hurt many people when you rebooted a best show why thunder cats, teen titans all rebooted please I beg you bring back the original they where the best shows world wide but no you decide to reboot again why please go to tik tok and so many people hate you for this so please please bring back the originals
Cartoon Network
-
Boring
Carttoon network is so boring channel kya asy bekar or bachkany cartoon koi thekta ha cartoon naetwork is a fool bastered and boooooring channel please bring back dragon ball z kai super please add your channel dragon ball z super gt dbz movies with english and urdu dubbing we want a new generation animation nad anime please add in your channel naruto hunter x hunter pokemon dbz dbz kai db super if you were not complete the request your channel is very boooring and so so so so boring and your channel is not like to anybody please fell my fellings of the anime
Cartoon Network
-
Cartoon networks recent father's day commercial.
I was very offended by the network's Fathers day commercial. It was only about black fathers, or dads...
That's racist. Not saying thank you to all fathers or that all fathers matter.
Just saying black dads matter.
Well white dads matter just as much. I will do everything in my power to publicize this. I am sick of this whining about color.
I watched a lot of this channel until that.
Until this is rectified I will point it out to everyone.
This review was chosen algorithmically as the most valued customer feedback.
On 6/22/2020 around 9:30am an LGBTQ commercial came on encouraging children that it is okay to be gay and transgender. My son is 5 watching this channel for the cartoons and this nonsense is being shoved down his throat to be accepting of transgenderism. It is unacceptable and should NOT be on a children's network! In no way do you see commercials about...
Read full review of Cartoon Network
This review was chosen algorithmically as the most valued customer feedback.
Not a prude, grew up on the shows of the 90s-only now am I seeing the HORROR I took in. The things that it obscured or denied me. How I played a part in a scheme. Of all things you can present to children (adolescents, young adults)-the great world and its ideas, why images, and philosophies overtly sexual and occultic all make it to the fore? I am...
Read full review of Cartoon Network
Cartoon Network
-
the cartoons that you have been airing
Sad thing is classic cartoons like chowder, Ed edd & Eddy had so much content.But the cartoons you have been airing like Uncle grandpa, Unikittt, Power rangers are not that significant and entertaining.Those cartoons actually promote fighting and underscored scenes that are not suitable for kids under the age of 6.It would be much better if cartoons like Courage the cowardly dog, Foster home for imaginary friends, The adventures of flapjack, Chowder and many more
Cartoon Network
-
cartoon channel.
Well I'm from southeast asia.I want to complaint this channel.Well the cartoons are good and theres nothing wrong with them.I want to complaint about the cartoon broadcast.The cartoons broadcast are usually late and I usually miss the ending of the cartoons when im recording them.And another issue is that the cartoon's episode always repeats.Im bored seeing the same episode.They never broadcast new episodes .They do it sometimes only.Please dont ignore this issue .
Cartoon Network
-
tv show craig of the creek
I dont appreciate cartoon network promoting same sex to kids! Y'all are fucking crazy and out your minds! These are children just cause the person that wrote it may be gay doesnt mean you have to promote it to kids like wtf are you doing trying to recruit or sumthing gtf outta her my boys will never watch this bullshit again! I hope they cancell this bullshit! So fuck craig of the crack of my ass! I will post this everywhere to shut this abomination down!
Cartoon Network
-
cartoons that are being aired these days
Cartoon Network airs the worst cartoons of all time these days why cant you at least play cartoon network classics these one you play are super lame and made cartoon network lame like at a count of 1/10 i give it 1 try adding classic shows to at least make the channel watchable again you brought back bakugun but is lame the old one was better you brought back ben10 but is also suck and what is apple and onion really is it suppose to the the replacement of Regular Show came on guys air out cartoon networks legendary classic shows back
Cartoon Network
-
teen titans go
REALLY?! In the episode where trigon goes camp counselor and robin and the titans go pirates in order to fight you give robin a variation of Monkey.D.luffy? Seriously the open top the cross scar on his chest the sandals the red shorts and yellow ribbon? It's like luffy just different what's next you rip off power rangers? My hero academia? Naruto? Don't do it again one piece and monkey.D.luffy is off limits
Cartoon Network
-
teen titan go
Teen Titans Go is an awful TV Show many viewers agree with my statement. Many parents say there are some episodes that have BULLYING in them and think its an insult how these characters shake there butts at everything not really something I want my kids to be doing. I loved the original teen titans when I was younger but this will be something I will be boy cotting and many of my family and friends who have children.
This review was chosen algorithmically as the most valued customer feedback.
My son was watching an episode of Craig of the creek. The episode was about a haunted dollhouse. At one point in the show these two teenage girls started kissing in front of the children. My six year old son was watching and asked me why those two girls were kissing. I don't really appreciate Cartoon Network allowing this type of content on a kids show. It...
Read full review of Cartoon Network
Cartoon Network
-
we bare bears
I am disgusted at the league that comes from this show. My two boys were watching it today, and the character swore. There were three adults in the room that Heard it also. I have shared it with others and they hear the same as I do. It's disgusting that we can't allow our children to watch a children's Channel without them being subjected to this language
Cartoon Network
-
victor and valantino cartoon
Every other character on this stupid cartoon is openly flamingly gay.

This is ridiculous.

It's a kids show.

There are lots of places for stuff like that, my childrens cartoon isn't one of them.

There's no reason for me to be explaining to my 5 year old daughter why the older female cousin is blushing and holding hands with her girl friend. Or why the tough guy street toughs suddenly have flowers in their hair and are acting like girls. Or why the ghosts are "partners" and act like Richard Simmons.

I'm looking into ways to reach large petitions, seems easy enough to do.

Remove the show, or deal with the controversy.
Cartoon Network
-
tawog mean roasts/ teen titans bad morals
I am not saying the amazing world of gumball is bad, its just that you use too much being a hero and mean things. like teen titans go is not a problem watching, i got bad morals from that show. gumball is always selfish and he's always like lets go with my ideas instead of yours. what kind of cartoon network character is that, plus i dont like the fact that teen titans has 2 movies. half of cartoon network shows don't even have movies. and Darwin, mean of them all. hitting people, family members hurt.and he is jealous like in the BFF he was gonna kill gumball's childhood toys. anyways, i just want you to give better advice like Steven universe.
Cartoon Network
-
to telecast courage
You guys why stopped telecasting Courage? Me and lots of my friends in my school love Courage. Lots of people from India get angry when you guys stop telecasting Courage. So please telecast Courage again. Please please please please please please please please please please please please please please please please please please please please Cartoon Network.
We are here to help
16 years' experience in successful complaint resolution
Each complaint is handled individually by highly qualified experts
Honest and unbiased reviews
Last but not least, all our services are absolutely free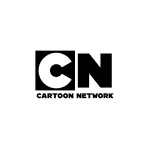 Cartoon Network contacts