Chowking
-
Service is poor
The order receiver or cashier was very dull. It's as if she didn't want me to take order. No greetings. Zero.

"Coke, iced tea?"

"Yun lang?"

"May barya ka?"

Tinagalog ko but we speak bisaya.

After I received my number, wala lang?

Inaalagaan nyo ba mga tao nyo? Is she always this cynic?

Location: Chowking Gaisano Mall, Cagayan de Oro.

Time: May 24, 2022 ng gabi
Chowking
-
Poor customer service
This happens yesterday May 19, 2022 in Chowking Kalaw branch beside Amber. I ordered chao fan for take out. I waited for almost an hour to get my order after reminding the crew several times. All of the crew including the manager is just walking around chatting except the cashier who is also serving other costumer. That time they only have not more than 5 costumers including me so how come they cant process the order as fast as they could? This is soooo disappointing. Please discipline your staff in Kalaw Branch. Everyone is pissed off waiting for their orders that time but no one is paying attention. I will never go to that branch ever again!
Desired outcome: Just take disciplinary action for all the staff and crew of Kalaw Branch.
Chowking
-
Product
5/16/22, 9:27PM. Ordered 2 SSHH Med @ Chowking Camins Zambo City Via Food Panda, very disappointed po sa order ko ung Super Sangkap na tag line nila sa HH parang hindi po ganun, na oorder na po kami ng SSHH first time na experience na halos wala pong sangkap, saging at iilang gulaman lang po ang nakain ko, even redbeans wala po. Sa 1scoop po ng ice cream I understand na nalusaw na, pero po ang other sangkap what happened? Letche Flan Nalulusaw na din po ba? Ganun na po ba ang serving ng HH niyo pag 30mins before closing time? Sana di niyo na lang gi take ung order namin kung ganito lang din ang pag serve niyo, inform your customers please pag close to closing time nag oorder ng HH Walang Sangkap na instead na Super Sangkap. Sarap I return ng serving niyo CK Camins.
This review was chosen algorithmically as the most valued customer feedback.
Date : May 11, 2022 Time: 10:27am We are about 6 persons 2 kids 2 seniors I informed ms. Abby -puede po ba pakilinis un dulong table (don kasi un maluwag kasya kameng six) She said: okay daw sabay turo kung kani kanino Then, ilang minuto na lumipas nkita ko papa ki at mama ko nagllinis ng table habang hawak un kids kinausap ko ulit sya sabi...
Read full review
Chowking
-
Incorrect order
Good day! Just ordered from Puregold Tayuman branch (5/11 12:10pm Order ID 172) - 1 sweet and sour fish fillet platter but "with no sauce at all?" Only fish, pineapple, and bell peppers. First time to encounter such (used to order this because it's my daughter's fave

😔😔😔
Chowking
-
Uncooked fried chicken inside
I want to complain about what i experienced lately this evening. I ordered a one piece friend chicken with rice and drinks as i was eating the said chicken i noticed there's some red color appeared inside the meat of the chicken i was disgusted that it wasn't cooked properly i told the cashier and showed to her i was embarrassed but held my composure as the cashier saw what I've shown she hurriedly replace it with a new cooked one but my appetite was lost already. Attached here is the photo of the chicken. I hope you'll get some attention to this matter. It happened around 730 to 8 pm today unfortunately i didn't get the receipt
Chowking
-
Not complete take out item
My order kangkong was not included in my take out item.

Date purchased: May 6, 2022

Time: 6:54 pm

Chowking Sta. Mesa

Operated by: Akle Food Inc.

OR # 02128481

Total Billing: P604.00
Desired outcome: I want to claim it on my next visit
Chowking
-
Late delivery
May 4 2022 nag order ako sa abc guadalupe chowking ng 3:19 pm hanggang ngayon wala pa yung order ko.

May nagtext saking panda rider ang sabi hindi na dedeliver yungorder dahil hindi sakop ang area. Sa mobile app ako nag order bakit panda ang maghahatid?

Naka ilang update na ako wala pa ring sumasagot sa mga follow up ko. Palpak na nga kayo sa dine in at take out pati pa rin sa delivery. Ano ba yan!

FYI hindi ako pumili ng store na yan kusang nag pin yan sa store nyo.
Chowking
-
Different taste of chowfan after the 'upgrade' to wok-taste
This is to provide comment as a customer that the upgrade on the rice to make it 'smokeywoktaste' is getting negative feedback on the consumers. Instead of actually tasting the smokeywok, it tastes like the rice is stale. Chowking is our go-to food for cravings but it changed when the upgrade happened. Usually we order chowking once a week - right now I cant remember when we had chowking.

Hopefully you consider this as feedback. I'm working on a manufacturing company and I know that these comments are meant to improve the services we provide to our customers. Thank you.
Desired outcome: Revert to the previous rice formula.
Chowking
-
Dimsum Beef Chao Fan with fried beef siomai
I just ordered a meal from chowking Matina davao DT. and hoping to have a better meal. Upon receiving my food, its almost just a fried rice and fried soimai. I don't see any beef on my fried rice like I usually have. What's wrong with this branch? Like I am very disappointed. I should have just bought siomai then fried some rice. Its a waste of money and my time waiting for more than 50 mins. just to wait for this food. Very disappointing with this branch. I am so tired today and hoping to have a good food from your store but received this kind of food. It even says best seller! Like? are you kidding me? Gosh! I can't believed my night got ruined even more!

FOOD PANDA #3832 6:28 PM 05/01/2022

q8mb-pjn3
Desired outcome: I want reimbursement for what I paid. This is [email protected]@gmail.com email me here for update!09761669530
Chowking
-
Missing item/poor customer service
We would like to place our concern towards this specific branch on how they consistently disappointed me and my family everytime we order from them.

The latest incident happened last night were in our orders came incomplete; we tried to contact the call center and the branch several times regarding our concern but they continuously ignored our calls.

We were told that Andrew Magbitang was in charge last night, and as the manager, it should be his job to take care of any untoward incidents.

It was only this morning, that Jay Aguilar listened to our complaints and took immediate action.
Chowking
-
Chowpan, I don't know what its taste
Good day, I ordered a while a go from Chowking mc Arthur hi-way, im so disappointed! Kasi yung chowpan THE RICE hindi ko ksi maintindihan yung lasa, hindi ko alam kung malapit na ba mapanis or over cooked lang. Madalas naman ako mag order kaya napansin ko talagang iba sa panlasa ko. Sana mapansin nyo ito, at magawan ng paraan ksi ang order ko is naka platter pa pero halos hindi makain.
Chowking
-
About services
Hi i just wanna complaint the way the manager approach my boyfriend this happened on March 19,2022 around 6:48pm at the Chowking City Mall Purok 6 Mangga- Cacutud Arayat Pampanga. First time namin kumain nang jowa ko doon and hindi namin alam kung paano kukunin yung order namin yes you have a monitor para alam namin kung turn na ba namin then naghintay kami nang 10mins also wala din sinabi nang cashier kung maghihintay ba kami or what her name is Stefh so in that scene pinabayaan nalang namin and then after noon tinawag na yung no. namin and this happened my boyfriend ask the manager kung paano namin malalaman kung kami naba or samin naba yung order and then sabi nang manager "may monitor tayo sir "yes alam nang boyfriend ko na may monitor kayu pero hindi naman tinatawag yung mga no. at the same time malayo yung place namin sa may counter station btw the name of the manager is Ms. Jane and the way Ms.Jane talk to my boyfriend siya pa yung galit at may ganang mag sungit and mismong boyfriend kupa ang nag sorry sakanyan imbes na manager ang magsorry nakakadismaya lang.
This review was chosen algorithmically as the most valued customer feedback.
Hello This so first I order at foodpanda and this is a chowing choice market I order food with halohalo but I didn't received the halohalo . There is also a proof shows in the receipt halohalo is now included which I pay for it I have attachements shows that I pay for it . At the same time I did not received a valid receipt from the store I walk in and...
Read full review
Chowking
-
Siopao, chaopan, wonton mami
We ate at Chowking San Fernando Pampanga Branch near intersection area yesterday April 19, 2022 around 1:30pm (Not much customers)

1st, we ordered 3 siopao for take out with we notice at home that there's no sauce included

2nd we ordered wonton mami (the noodles and toppings is raw/uncooked) taste liked flour

3rd we ordered pork and beef chaopan but they served small quantity and it was tasted and smelled liked burn

Hoping for ur actions on this matter..
Desired outcome: Take an action about it.. we are fan of chowking and this was our 1st time to encountered this type of service and food.
Chowking
-
Poor service & poor food quality
First of all we are on the counter then we order the cashier was saying that are we willing to wait for 20mins. Then I said yes. The she scratch her head and act like she is mad. We ordered a chow pan & wonton noodles they said that for 20mins. We are willing to wait. Then we wait for more than 20mins. But the food that they serve was not hot and the wonton noodles are so sticky like a rubber band. I cant even eat the noodles. Then the chowpan is cold. And the drinks it supposed to be 2 but they serve only one. We just tell them and they serve it. They have a poor service. And not accomodating staffs. No welcomings & thankyou when the costumers arrived.
Desired outcome: please . take an action to this complaint. i dont want others to experience this again . chowking fishermall malabon. all the staff . please be aware and take an action on this. you need to improve your service.
Chowking
-
Service
I would like to commend Miss jully, a staff at Chowking FCM fairview center mall for being respectful and proactive. I ordered food in their store for my

lunch. I would like to say Thank you for bringing my phones back naiwan ko po kasi somewhere yung phone ko without even know it. so I'd try to called and buti nalang at nakita at itinabi niya, besides my emergency call kasi ako that time from my family, very thankful for your kindness Fcm chowking!

To Chowking Fcm and to the Managers! thankyou. Job well done!
Chowking
-
Milk tea
i'm here right now in Chowking kapasigan. I ordered wanton Mami and milk tea medium. I was disappointed, I already finished eating Mami but still the milk tea was not yet served. When the milk tea was served it was half filled with ice and I can only taste the tea. It tasted differently from the milk tea from other branch. Its not worth the price and the time I spent waiting for the milk tea.
Desired outcome: refund for the milk tea
Chowking
-
Chao pan with 1pc chicken and halo halo
Good day,

Concern Ako again and again always pag nag papa deliver Ako thru FPanda,Grab or walk in lagi na lang may Mali sa order ko kung Mali missed out kung di nman missed out product so cold halos di mo mkain Ng maayos Ang manok subrang lapse.Ano ba Chowking C5 Diego Silang ayusin nyo nman serve nyo sa mga customer nyo!

I order today April 15,2022 12:51 am cashier name Aggre yong chicken sobrang lapse na Sabihin na ntin nasunod gusto kung part pero Ang manok sobrang lamig na tpos dpat source nya is gravy binigay nyo Shanghai source ano na paayos nman Ako nakakainis na kayo!🤬🤬🤬🤬🤬
Desired outcome: Pakipalitan Ang chicken please lang pa ayos ako
Chowking
-
May mali po siyang naibigay at nagkulang na order po namin.
Date: 4/13/2022

Time: 10:44am

Nagdrive thru po kami sa may Chowking Magsaysay Branch. Sa sobrang madali naman Di na namin nacheck yung orders namin kase sealed na siya. Pagkabukas namin. Wala yung isang order namin na chicken and nabumungad samin yung butsi na hindi namin order. Kulang din yung chicken meal na chicharap. Wala ding utensils. Di na kami nakabalik agad kase di na muna namin nacheck agad dahil nag assume na kami andun lahat. Nung time na kakain na kami. Dun lang nalaman na ganun nangyare
Desired outcome: Sana po makuha namin yung kulang sa orders namin po and next time please check before ibibigay. Drive thru din kase at sealed kaya Di namin napansin
We are here to help
16 years' experience in successful complaint resolution
Each complaint is handled individually by highly qualified experts
Honest and unbiased reviews
Last but not least, all our services are absolutely free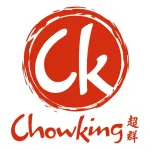 Chowking contacts