Chowking
-
Rude staff at sm consolacion cebu
Around 5:30 pm today july 3, 2022 my daughter asked to eat at chowking consolacion. We just waited patiently even if i saw other customers who just came and got their order. I asked my husband to check but he said the staff just look at him in a rude manner with no response so he went back at our seat. After 10 minutes i get up and asked the same staff about our order. He did the same just look at me and get my receipt. I waited and waited standing in front of him until my patience run out and asked to refund immediately our order so we can leave. I asked the manager that i would like to file a complaint but she just told me to call a number or scan a small of paper. And it added to my disappointment that even a manager doesnt know to handle or even apology for the misconduct of the staff or even to our nightmare experience with them.
Desired outcome: 1. HEARTFELT APOLOGY ABOUT THE NIGHTMARE EXPERIENCE2. DISCIPLINARY ACTION AND CUSTOMER SERVICE TRAINING AGAINST RUDE STAFF
Chowking
-
Food
I am patronizing chowking more than any fastfood because of the variety of meal. But im so much dissappointed kc ng order ako pero hindi kumpleto.walang chicharap which was punched in the receipt. Ok na sana kaso ang hirap na palagpasin dahil last week ung chowfan wala naman siomai. Paki ayos nmn po ang serving nio kc hindi po pinupulot ang pera.

Rizza Jane from Sushila Kaligayahan QC area
Chowking
-
Pork chao fan
Chowking city mall bocaue fresh n' famous foods inc

G/f city mall bunlo bocaue bulacan. July 1 2022 16:57pm

Or# [protected]

Umorder kmi ng pork chowpan lasang sunog tpos wlng chiligarlic . Pang steam siomai lng daw ang my chili garlic.
Chowking
-
Bad customer service
Yung fast food naging restaurant sa sobrang bagal ng service. We waited for 1hour bago naserve yung food to think na 20mins lang ang waiting time na sinabi sa counter.

At sa service crew na hindi kami inassist Mr. Dan at April Bergado ng Chowking SM Urdaneta Central Branch napaka incompetent po ninyo. Tinalikuran lang kami sa concern namin dahil sa sinerve na lusaw na halo halo.

Their behavior reflects on how they are being managed. It only show their supervisors and managers are not doing their job very well.
Desired outcome: Improve your standards in choosing your service crew. They carry your company's reputation.
This review was chosen algorithmically as the most valued customer feedback.
Sad to say every branch of chowking na napupuntahan ko ay napakadumi at ung standard taste at presentation ng food ay substandard na kaya pala maraming branch na ang nag clo close.Shout out sa admin or head office! 😔
Read full review of Chowking
This review was chosen algorithmically as the most valued customer feedback.
Halo halo nanga Lang pinag order namin ang tagal pang eserve Nila halos aabutin na yata NG isang oras ang halo halo namin sa bagal NG pag serve Nila dito sa chowking @central mall malvar st. Binan laguna ganito po ba ang ano dito sobrang bagal😡😡😡😡
Read full review of Chowking
Chowking
-
incorrect order
nag dine kami sa chowking abanao baguio city last june 20, 2022 at 5:45pm and ordered 1CSFC and requested na leg part ang ibigay since bata ang kakain at iyon ang gusto sabi ng cashier basta willing to wait for 20-30 minutes and we said yes sa sobrang tagal na nag antay still hindi legs ang binigay kundi breast part na ayaw nang kainin ng bata kung sa simula palang sinabi na sana nila na wala silang legs di sana iniba na namin ung order ng bata or kumain kami sa iba and ang isa pa na iorder namin is beef mami pero nung naiserve na hindi man lang maenjoy ang sabaw dahil sa sobrang lamig na and we also ordered siopao, is it true na face out n ang sauce ng siopao niyo and we requested ice tea no ice bigla niyang nilagyan ng ice ung baso sabay lagay ng ice tea tsaka sasabihin ng ngserve n ayy maam nalagyan ko po ng ice and sana naman meron silang etiquette when it comes to costumer nila hindi iyong sila ang masusunod imbes na iyong order ng costumer nila
This review was chosen algorithmically as the most valued customer feedback.
Me and 5yr old my daughter have order tbe following at chowking megamall 1 wanton reg 1chicharap 1 butchi platter ( my daughter favorite) 2 BCF top All for to go or take out OR#[protected] Just to be disappointed cause when we arrived home our take out food is incomplete. The Butchi platter was not included in our take out food. Nagbayad lang ako sa wala. Ck1716 yung nakalagay sa Receipt
Read full review of Chowking
Chowking
-
I'm complaining about product and service
7pm pila.. Una sold out chicken ok nmn na inform kmi. So umorder kmi ng sweet and sour pork lauriat for 6pipol... Sabe 40 minits cge ok..1 hour na wala pa kaya follow up na..

Dumating na si foods.. Kala. Nmin kya matagal kc niluluto kumbaga made to order..

Omg ang dry ng sweet and sour pork lalu na ang kanin need mo uminom para lang malunok anung sense na matagal ang food kung parang kahapon pa niluto ang pagkain... One more thing. Matindi walang yelo.. So inom kmi ice tea na kakatimpla lng.. Sige tubig nlng para mawala tamis ng icetea.. Walang service water.. Ubos na daw.

Triple kill.
Chowking
-
Wrong order taken by the cashier in charge
Today I visit pinamalayan, oriental

Mindoro chowking branch

I ordered chicken lauriat, beef chaofan and wanton soup with halohlo special

And when they served my order theres a missing item which is the wanton soup. The management has a very poor customer service which should be reprimanded. The main reason why the cashier didnt properly take note of my order is because the sound on the back ground is too loud and the cashier cant even speak well since they work in this kind of establishment they must be properly trained to speak loud and clear. Imagine as a avid customer of chowking I travelled from roxas to be in pinamalayan just to eat. Above all im pregnant and im craving for the wanton soup. I was dis appointed since I repeated my order twice. Bery impossible not to properly take note of my order. It could be the cashier is stupid.
Desired outcome: I wanted to cash on the last counter from from the left to be reprimanded and to be trained as well as the whole management
Chowking
-
chowking website delivery (chowking V Central Mall DT branch)
Umorder ako sa website ng chowking around 1am, preorder siya so madedeliver by 2:30am pa. So I waited until 2:50 before filing a report that my order is late, after filing 4 reports wala padin akong nakuhang text or call from the store (Chowking V Central Mall DT) so nagtext na ko dun sa number ng store and then saka lang sila nagcall and ang sabi sakin nawalan daw sila kuryente kaya di na mapprocess yung order. Sana lang nagtext ahead kasi kanina pa ko naghihintay and nagugutom tapos kung hindi pa ko nagtext kung naghintay lang ako wala padin sigurong naginform sakin na ganon pala na wala palang kuryente. Sobrang disappointing ng service sana nagiinform kayo agad if ever may problem hindi yung pag may nagccomplain na na customer saka niyo lang sasabihin na may problema pala. I hope this will be fixed.
Chowking
-
Certain guy wearing blue shirt inside chowking cogeo branch
This pertain to a certain guy wearing blue shirt approching me not allowed my kid, my wife and the undersigned to enter inside the chowking store to take lunch meal this afternoon at on or about 1pm today june 17, 2022 at chowking cogeo branch. This incident started arguing me by that said guy regarding my parking to direct me to park at stor parking which is my lowered vios car is not able park on the said parking.

The said guy was direct the store guard to intruct not allowed us to enter the store. This action of guy was shows bad/traumas and negative impact to my 7 yr old son which is he excited to take meal on said store for longest time that my kid was confined at home due to the pandemic situations.

In this regard request appropriate actions and feedback and review your CCTV for further information

Arman guiamelod

[protected]
Desired outcome: Appropriate action on that guys
This review was chosen algorithmically as the most valued customer feedback.
Shout out sa chowking e-mall cebu . Ang tagal ng service...alam ko pandemic pero sana alam nila ang naunang customer hindi yung nauna pang mabigyan ang nahuli. Been waiting for 1hr.
Read full review of Chowking
Chowking
-
Wanton soup large
Shout out sa chowking muntinlupa bayan,

Today june 16,2022 around 10:30 in the morning, I ordered 1 wonton mami large, I wrote a notice to give me some free soup, which is ok kasi I ordered large naman, kasi dati rati ayaw nilang magbigay ng free soup kapag wala kang order any wonton, so ganun na nga, then dumating ang order, bakit walang extra soup? Ang sabaw na nilagay nila for large wonton ay hindi enough, para akong kumakain ng pancit na over cooked, kaya ako omorder ng wonton para makahigop ng sabaw, anung hihigupin ko kong walang sabaw?, hindi lang ito unang beses na ginawa ng chowking bayan ng muntinlupa, ngayon lang ako nagrekalamo dahil paulit ulit nlng, nakakasawa ng ganito, wlaang paki, mag rereport at magrereport pa rin ako kapg plagi itong mangyari sa min, sana magawan ng paraang ang mga ganitong bagay, kapag omorder ng soup, dapat may soup, call me for more question [protected]
Desired outcome: ayaw ko ng refund, ayaw ko rin ng apolgy , kasi gagawin at gagawin lang nila yan paulit ulit,,, i bigay nyo ung request ko ng EXTRA SOUP for LARGE WONTON ko,
Chowking
-
Requested chicken part
Dear chowking clark main gate,

This is why, I rather not to order thru food panda and chowking. Because whatever request before clicking the order will definitely not guarantee me. Bought 1pc chicken with beef chow fan.. I specifically said to give me thigh part. The rider of food panda lies 3 times when I ask him "napagbigyan po ba na thigh part" he said yes. When I open it, its wing part. He said 2 consecutive alibis like "sabi po ng nagbigay thigh part" and when I said I leave a comment there or will I call chowking to verify, he said "dito nyo po ilagay ang comment" and pointing where not noticing he is actually pointing at my request. Please chowking management, I know lots of people are stress, and it stress me out. Really. Im crying because, I paid naman, sobra pa nga. But its not satifactory. Thank you. I may not know if you really read comments here.. But thank you
Desired outcome: I do not know as of this time that i am emotional
Chowking
-
Beef and pork chowfan
Ang order lng namin beef and chowfan with shanghai and siomai and additional extra chowfan... Sabi ng counter wait for 10 mins. Sabi ko willing to wait since maulan s labas at tlgang gutom n kami. Waiting time plng nkkadisappoint n... Nauna pang bigyan ung huling umorder saken. Yung bf ko naiinis n kasi antagal n namin ngiintay ng order. Ngfollow up cia s counter tatawgin nlng da... Waiting time n 10mins naging 26 mins. Ang nakakainis p antagal n nga ng order namin napakaalat ng chaofan nila! Pinapalitan ko dahil ang alat etong kupal n crew ngsavi p n paubos n daw saka kami ngreklamo eh nd nga namin maubos ung chaofan. Pinalitan nila pero same parin ng serving napakaalat. Mgrereklamo n ko sana s manager para mgrefund kasi nd dn nmn namin nakain ung inorder namin. Pinigilan lng ako ng bf ko dahil mpapahiya tlaga silang lahat pag ngreklamo ako. Napkawalang hiya ng mga crew nio nd accommodating nd dapat ganyang crew ang hinihire nio!
This review was chosen algorithmically as the most valued customer feedback.
June 12, 2002 Around 12:30 am As fortuna st banilad mandaue city branch A cashier is not serving us corteously. It seems like she have some problem with us. Were just ordering she must be corteous since we are the customer.
Read full review of Chowking
This review was chosen algorithmically as the most valued customer feedback.
Bastos na manager ang tagal tagal n ng order tntawanan pa kame imbis kumilos ganyan ba ang service n dapat asal ng manager sana maaksyunan nakakahya ang ugali. Andrea Badiola ng Sm southmall chowking branch
Read full review of Chowking
Chowking
-
About the MANAGER
Hi,

This is Erma Joy Cordova. I send this email out of my frustration to one of your manager in charge today. I ordered thru your website and waited 1hr and 30mins just for the manager to cancel my order.

He mentioned that no rider is available. I understand that. But I keep on sending the store a message trying to follow up my order but it seems that they don't care anymore.

I gave them a chance because this happened to me as well last time I ordered from Greenwich website and the order arrived late I didn't receive any update from them too. However, an hour and a half passed but still no update so I decided to look for there contact number.

I called them, and to my surprise they just saw my order and they will cancel it because they don't have available rider. I was able to express my frustrations to the manager but no matter how mad I am because I am really upset and hungry, I never curse them.

I just want this matter to be addressed properly and give proper actions to those who are in charge today to give justice and also to make sure that this won't happen again!

Plus, the manager I spoke with don't even know how to empathize and be sorry on what he have done and doesn't know how to acknowledge his wrong doing.

Please take disciplinary actions to this employee as I am willing to take this into further actions if you won't do something about this.

Thank you.
Desired outcome: I want that manager to take responsibility of what happened such as disciplinary actions for this won't happen again.
This review was chosen algorithmically as the most valued customer feedback.
This is what happen earlier, My dad and son went to Chowking (philcoa branch) and they ordered some Halo-Halo. After that, my dad instructed my son to give the PhP200 peso bill to be exact two100 peso bill each. My son give the bill to the assigned cashier (not tall and kinda fat girl) and after a minute the cashier talk to my dad that the she accepts only...
Read full review of Chowking
We are here to help
16 years' experience in successful complaint resolution
Each complaint is handled individually by highly qualified experts
Honest and unbiased reviews
Last but not least, all our services are absolutely free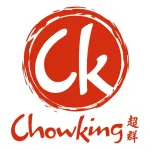 Chowking contacts