Debonairs Pizza complaints
243
Debonairs Pizza
-
Online deliveries
On the 24th May 2022, I ordered something meaty pizza online for delivery at Gauteng Meyerton Debonnairs. On the driver's note I specified that "please bring R200 change", the driver did not bring change and he expected me to give him my change as tip since he had no change.

My issue here is that this has happened several times from the same rasturant, I always give the drivers my change because they don't bring change even if I did specify that I will pay using cash.

Kindly please take my matter into consideration as this is so frustrating, also coach Meyerton team including their manager who seems like she is failing to control her stuff.

Yours Sincerely

Unhappy Meyerton Customer
Desired outcome: I would like to get a response and see action taken regarding this matter. If possible kindly do a root cause analysis
Debonairs Pizza
-
Debonairs coupon code not accepted by every debonairs store
My son went to buy pizza at Debonairs store using Debonairs coupon code he was told that they don't use coupon codes on every store as it's very disturbing to get there and they tell you this. As I got this coupon on vodacom and the message state that this coupon is from Debonairs but I am surprised that not all Debonairs stores compiled with this.
Desired outcome: Whatever stores Debonairs partnered with ,it must state that not all their stores will comply with it .
Debonairs Pizza
-
I ordered a large cram crust pizza meaty on 01/05/2022 it was dry and there was no sauce on I did complain already but no reply
I ordered a meaty cram crust pizza at debonairs parow on 01/05/2022 round about 16:43 on the debonairs app my name is shannon prudance prins pizza was delivered to 5 hillveiw klipkop parow the pizza was so dry that the toppings even rolled of the dough there were suppose to be creamy cheese sauce on wich decribe on the ad but here was no sauce on im highly dissapointed this wasnt my first complaint tho
Desired outcome: I just want a pizza that is nice and moist value for my money
Debonairs Pizza
-
Never received my order
I placed an order online and paid online in debonairs branch Kaalfontein corner last night didn't receive my order really disappointed with their service.my order number is # 65815161.
Debonairs Pizza
-
Crumcrust pizza
I prudance orderd a meaty cramcrust pizza from debonairs parow voortrekker road on 1may 16:42 I orderd via the debonairs app when delivered we paid cash as I took a slice I discovered the pizza was so dry there was no sauce on or even the creamy cheese sauce was not on the pizza it was so dry that the toppings even fell off as you take a slice off its not my first time having a issue with debonairs voortrekker parow
Desired outcome: I need another pizza witch is nice and moist
Debonairs Pizza
-
My order
I payed for and order yesterday... And it wasn't delivered. They were not even communicating with me. I tried calling and it seems like they are receiving a high number of calls always when I call.Order no. ‪65231841‬. Phone no. 0813147415
Desired outcome: Can my order get delivered or plz reverse my money
Debonairs Pizza
-
Refund
I ordered last year October and paid online at Debonairs Selcourt; the so-called driver called me to say its far he can't deliver and the manager said I will receive my refund within 7days; up until today I haven't received it. Today I order again from work this time around they accept the money online then call to say its far I will receive my money within 7days. Its clear that the driver works with the manager and the cashiers. I want my money.
Debonairs Pizza
-
Poor service and food
Good evening

I am writing this email with great sadness I placed an online order for 17:00 and arrived 30 minutes before.so when I got the pizza I realised that it was burnt and looked like it was in the warmer for a very long time, secondly it was not what I ordered (I ordered a creamy chicken and BBQ Macon) instead I got two burnt BBQ Macon with lots of spice .

I'm very disappointed by the service I received from Alex mall Debonairs.

I have attached the picture of the pizzas and my online order.

Your response is highly appreciated.

Thanks
Debonairs Pizza
-
Triple decker
Good evening

I bought a triple decker pizza for R169 at debonairs morula garage,on the screen its shows that it's a real triple decker but when o received my order that pizza looked like a double decker and burned.when I asked the guy isit a triple decker he fetched a spatula and showed me it's a triple decker but I was not certified about my pizza at all and I dnt think I'll ever buy there again.
Desired outcome: I need then to fix it because I believe maybe the ingredients that they use they just pour a little coz that pizza really or doesn't show that it's a triple decker.its not mouth watering at all.
This review was chosen algorithmically as the most valued customer feedback.
On 27th March 2022 I ordered a triple decker pizza from Debs in Vangate Mall (CAPE TOWN) via telephone and consultant informs it comes with a 1.5l cool drink of which I chose a Sprite. I was throught to the Athlone Branch and they told me Vangate delivers my area so they'll direct the order to Vangate on my behalf and all was good. Hour later the driver...
Read full review
Debonairs Pizza
-
The service and stuff
Iam so angry right now, even angry is an understatement. I've ordered at 6pm waited for the order from 6pm its now 21:45 pm, i've been calling the store from 19:20 and they have been giving me run arounds. Called more than 6 times instead of helping or explaining the problem they have to why I haven't received the order no they just pick the call and not say aaanything, the only thing u hear it's them talking in the background. My kids had to stay till this late on empty stomachs, they had to eat witbix for dinner at 21:30 yeeeeeer i'll be mentally disturbed if i'll ever in my life buy from debonairs ever again the stuff is untrained and unprofessional i'll make sure tht people on social media knows about this i'll even call my local radio station 2moro ai chrishuni mall in katlehong jah neh yooooh
Desired outcome: It's 22:00 pm and we haven't eaaaaat I would like for those people to be dismissed and I want my 50 rand coupon bck
Debonairs Pizza
-
Not delivered
at 12.33 I placed an online order for 4 pizzas from your rink street branch, and monies came off my account immediatly.

I get a call from the driver an hour later saying I was not waiting outside so he went back - since when must a customer hang around outside waiting for an order?

So you have my money, but I do not have pizza

Shocking that your delivery service cannot go ask at the buisness door as does Mr D and Uber Eats for the person

How do I arrange a refund of R 216.15 for the food not delivered?
Debonairs Pizza
-
Wrong delivery and rude manager with poor customer service and lack of problem solving skills
On Friday 11 March 2022 I placed an order online I ordered an on-the-double pizza it was supposed to arrive to me by 19:38 then around 19:25 the Debonairs scooter arrived so I paid for it then the driver took out the order it was wrong he brought a triple deck pizza and a stoney then I told him I ordered 2 pizzas so he said they don't deliver large pizzas and I told him its 2 double deck pizzas then he said he's going back the store and will come back with the correct order then I said I dont trust them since I already paid he should leave the triple deck n come back with the correct pizza then a few minutes after he left I received a call from the store to confirm I received my order then I told the man who called they brought a wrong prder then he gave the phone to the manager who was a female she asked what happened then I told her then she said they are making a correct order it'll be delivered so she will get back to me but she never came back to me.

On Sunday the13 March around 12 I went back in the store to inquire then I found a male manager who wasn't wearing a name tag and refused to reveal his name then I told him my problem then he said there's nothing he can do to help me since he doesn't know anything and said the driver who brought the wrong order is not feom their store because it means I placed 2 orders, one from their store and one from another store which I am certain I didn't because I placed one order for Tsakane mall he was so rude its bad.
Desired outcome: Apologies from managers involved for their lies and the one manager being rude as well as the driver lying and giving me false information to justify the wrong order then get a free and correct order
Debonairs Pizza
-
rude driver
I ordered pizza it took like an hour until it was delivered to me the manager lied and said he arrived when I went downstairs he was not there. when the driver who said he was vincent got here I asked him why it took so long and why he lied he yells at me and said that he will never use his own airtime to call me. so disapointed in the service i got from central rink
Desired outcome: i would like an apology
Debonairs Pizza
-
Bad service and product
I went to Debonairs in grandwest the cashier who was taking my order was singing while serving me I ordered sweet chill triple deck the small and I waited for my order when I went to check if it's ready it was not the the cashier said one of the staff gave it to wrong customer the manager was there also and she told me to either take the something meaty that I didn't order or wait for them to make new pizza I told them I will wait and I didn't get any apologies from the manager or the cashier when I final got the order I wasn't happy about the mushroom I return it and I ask the manager to give my money back she refused saying I paid with gift card I was angry and left that pizza ended up going to the other store
Desired outcome: I want a refund and I would like an apology
Debonairs Pizza
-
Lydenburg service
I would like to log an complaint.

I placed an online order on Sunday 16h30 paid online. 2 hours passed still no delivery. Then we went to Debonairs Lydenburg to collect the pizzas. We received ice cold pizzas. I've send the owner of Debonairs Lydenburg Wilma Verster a message, no reply.

This is now the second time we have waited two hours for a delivery! This is unacceptable. Upon arrival no apologies from the staff very unprofessional and rude!
Desired outcome: A refund.
Debonairs Pizza
-
Dry pizza
I am very disappointed in what I received today, first I bought the triple decker pizza with cold drink and was told buy the delivery man that the cold drink were finished, why was that not advised while buying that the cold drinks are out of stock and be my option whether to go with the deal or not and secondly they delivered a dry pizza at my door step ordered from maponya mall and inside the pizza was empty with no filling, check the pics uploaded
Desired outcome: Well prepared and filling meal
Debonairs Pizza
-
Burnt pizza, dry seasoning and Rude mamager
I bought creamey chicken triple decker large at debonairs empangeni central park, it was burnt and stur even the ingredients inside the was very dry. I drove back to return it and a manager was very rude and refused to change the pizza for me he said i must call a call center and i didn't have airtime, he even refused to assist me with a telephone... I'm highly frustrated right now because i was not expecting this kind of treatment.. Please pull out the history as I'm your regular customer
Desired outcome: Please refund me.... I want my money back and i will never buy pizza from you because of him
Debonairs Pizza
-
Debonairs springs gate order 152
05/02/2022 Time:19:57

I just ordered the debonairs Special for R169 .00 with the free complimentary drink 1.5 Litre sprite and my order was successfully confirmed at Springsgate

shopping centre on the phone and they specifically asked me which drink do i

want , i Literally live five minutes away from the store and to my

dismay i was told that there is no free drink and theres nothing they can do

about it , when i came to collect my order . So basically i was lied to so that

the sale could be concluded and there was no decency to mention that there

was no cooldrinks left and they tried to upsell me a 2 litre coke

never again will i buy from Debonairs as long as i live yall are a bunch of

commercial thieves
This review was chosen algorithmically as the most valued customer feedback.
On the 20th of Jan2022 I ordered the on the double for r159 online 2× large pizza ordered at 19-14pm got confirmation on email times goes by its gone 20-15 pm no pizza has arrived so I called the branch waiting 10 mins while she checks my order. Only ti tell me that there are no drivers yet on the app it shows drivers are available..(if so no driverz...
Read full review
We are here to help
16 years' experience in successful complaint resolution
Each complaint is handled individually by highly qualified experts
Honest and unbiased reviews
Last but not least, all our services are absolutely free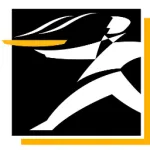 Debonairs Pizza contacts