Culver's
-
Pretzel bites 2 orders
Store number 799 on 08/14/2022 both orders of pretzel bites were burnt. I ordered at 5:18 pm a curbside order transaction 441990. I love Culvers and order from there a lot. This is the first time I have had a bad order. Please credit me a replacement. I don't know what else is needed, why would you make filing a complaint about a burnt food item so difficult? It should not be this hard to look at and give a credit.

If you can read this receipt good luck the ink skipped.
Desired outcome: Credit replacement
Culver's
-
Service, mlm never got the food!
On Friday August 12 at 1:15 PM my wife and I ordered a meal, we were excited, we don't eat out much.And we were hungry, well 30 minutes later we realized, people who had sat down after us,had not only had their meals but were finished and leaving. So we ask someone to check on our meals. Guess what the kitchen said they didn't have an order number 86 . We , handed our number card to the cashier, stated we never got our meals, and walked out. You know what I was still hungry but felt enlightened. I could have had family from out of town, and spent a lot of money on this same situation. Wow, I learned my lesson. NEVER AGAIN !
Desired outcome: I really don't know, I won't be coming back!
Culver's
-
The mananger at Culvers Plant city, Florida
Went to Culvers in Plant City, Florida today. First complaint and I didn'[t even say anything to them but my husband ordered fish and I a burger, took over 20 minutes to arrive at our table. Was delievered to us by the MANAGER and she just dropped it on the table, I have gone to many Culvers I'm from Iillinois and we went to Culvers there and Wisconsin for years never have I gone when they deliver it to our table they have always asked if we needed anything else, this one to me seems just RUDE by not asking if we needed anything else. I noticed she did that to every table not just us. I'm not use to that going to Culvers ever before. Don't think I will go back to Plant City Florida, going to go to Brandon which is a drive but at least they treat you well.
Culver's
-
Inaccurate order
Yesterday lunch my husband and I both ordered small value meals. We received regular ones which we did not eat all of and paid extra. During COVID when only drive thru open for almost 2 years we began coming to Culver's. First drive thru we asked if they had combo meal and they said yes. Every week for 2 years we order the value meal. When dining room opened we got a good look at the menu and saw that there were 2 sizes value meals. They had never ever told us. I'm on weight watchers and the portion size makes a diff.plus the extra money we paid all this time. So we are careful now to specify.
Desired outcome: I would like staff to.be more upfront and let people know about choices. And don't switch the order give what was ordered. If a small ordered don't change order .
Culver's
-
Order not completely, filled item missing
On 29 July, I placed an order online to Culver's located a 2 pc Chicken. t 7310 Dempster in Morton Grove. The order Number is [protected]. I ordered a ButterBurger with Cheese a Mushroom & Swiss, crinkle cuts fries small and medium plus Kids Meal with the small fries and a Chocolate Milk. Arriving I was directed to the cash register line where I waited. Once severed the person looked for my order that was in a big bag with other items. He checked my order with the receipt and said it was ok. I left and went to my daughter's home where she and my granddaughter were at waiting for the food I was bringing. She checked the bag and found that the Chocolate milk was missing. Since where I brought this meal was to far to go back my granddaughter had to make do.I think once you check the bag for correct contents one should realized that item or items might be missing.
Desired outcome: The outcome, since the meal was good (said my daughter and granddaughter) I would like at least a replacement for the chocolate milk not given.
Culver's
-
General manager Christian B
I went through the drive thru to order my kids happy meal and order was wrong so we told the employee that our order was wrong so they brought us new burgers and the general manager brought it to us just to come with an attitude and the order was still wrong. He got mad and I told him I always come here an do order the same thing but this time it was wrong had cheese when I order no cheese in one and the works on 2 others and only had onion, ketchup and mustard. Then he called us bunch of Mexicans pinche putas get off my property!

So I called 911 to make a report and he kept insulting us telling that the police is not going to do anything to him. Then he called to tell the police we were dangerous with weapons and drugs but actually we are here waiting on the police with kids in the car and the family.

My contact phone # is [protected]

And I do have a video recorded incase you would like to see the unprofessional General Manager
Desired outcome: Good service and professional management as well as respectful paining customers
Culver's
-
Car damages and heat exhaustion
On 7/11/22 I went through the drive thru and new construction work apparently had just been completed in the drive through area and there were no signs or cones out anywhere to for-warn customers that work had been done. There was already one vehicle that had run over the curb and was stuck on it. The gentleman that ran over the curb had already called a tow truck to get him out and offered to pull me out but I didn't have the money on me to do that. So the manager comes out to assist me and I immediately felt that there was more of a concern about getting the drive through back flowing, and me out of the way, that there was concern to if I was okay or had damages to my vehicle, due to their negligence of not having any cautionary signs or someone out to direct cars to avoid area. To sum it up, I feel that I'm due some sort of rectification to fix my vehicle and my lost wages for the day, as I had to physically take care of it myself. My vehicle has now suffered a bent tie rod, and a few other issues from this issue. I'm hoping we can settle this issue without me having to contact an attorney, because I was left out to dry and noone from your business has contacted me about this. You can reach me at [protected] or email at [protected]@gmail.com. Thank You for your concern in this matter. Gary Steiger
Desired outcome: I would like to be compensated to pay for car repairs and lost wages from work
Culver's
-
Possible rip off
July 27th at about 8p.m. at the 5501 W. Fond du lac Ave location. I ordered a double deluxe burger, the manager took my order. I put my credit card in the machine and out in my pin. I did not get a printed receipt after I put my card in. What really concerned me was her using her phone and typing as I put in my pin. The receipt on my bag did not have my payment method on it. That concerned with with all the credit card theft that goes on.
Desired outcome: I want the managers to be told not to have their cell phones at the register. Receipts should be given to customers when they pay for their order. I keep all receipts to make sure there is no credit card fraud on my account.
Culver's
-
Broccoli Cheese Soup
On Saturday July 23rd, my Mother and Sister and I went to Culver's in Peru, Illinois around 530 p.m. We all ordered a sandwich and the Broccoli Cheese Soup. The soup color looked different than usual. We ate and all became sick after eating that soup, we should have known better by the color of the soup. But all 3 of us were throwing up and it had to have been that soup. I hope that corporate will check in with these restaurants who are serving "old" soup, and why it was discolored and made us sick. Thank you.
Culver's
-
Wrong order
I ordered pretzel bites and custard (with lots of toppings). I am a vegetarian and what I received was bacon in my custard as well as several clearly missing toppings and chili fries instead of my pretzel bites...and then was refused refund multiple times when trying to contact the store. I was only offered coupons through the mail. I don't live near a Culver's, I was just passing through town visiting family and I explained that. They still refused to just refund me and save us all the trouble. It was a measly $20. That's nothing to them but that's something to me because I am not rich and I morally don't spend my money on meat. Even explained to them that I'm a disabled vet (and they stopped replying to my emails after) and had no way of getting back to the store (can't drive) because my friend had picked up the food for me and my grandfather, brought it to us, and left for the night. The mistakes were not noticed until they were gone and I wasn't gonna have them come back to drive all the way back to the restaurant for me. I assumed contacting online would be the better, less gas costly alternative. But Culver's doesn't care what I have to say. It's cool this is how they treat their vets.
Desired outcome: Full Refund
Culver's
-
Butter burger and customer service
My burger when served to me was burnt and dried out! I was asked by one of the workers going around asking how everything was. I told and showed her my burger. She said I didn't have condiments on it. I told her that's not a good excuse for being burnt. No apology, I told her I was just answering her question. I threw burger out after 2 bites. Worst burger and customer service I've had! Could have been easily resolved and had a happy customer, instead I will never go there again, many other places to spend my money.
Desired outcome: An apology and hopefully that this is not what we want our customers want to experience
Culver's
-
We have only gotten on order correct in several months
We shop in Maryville,TN and every two weeks we have been to the new Culvers, and only once since January have we gotten our orders correct.

We always order the same thing. A single with cheese with Ketsup, only medium fry and a medium drink. for me a single with cheese with everything. and a medium drink. Repeatedly, either one of us gets the wrong toppings, or the wrong fries, and or a double burger rather then a single..

I do not know which location is worse , Kingston pike in Knoxville or this one for errors. We have repeatedly had to get reimbursed for a meal we did not request. today the young man, put down CB though I stated Cheddar cheese when in fact I just said Cheese. which means American. on the second order he gave me a double when I plainly stated single. The manager and co manager have both given us refunds...today was a full meal refund...I want a crisis free lunch, without drama..I do not want to be angry eating my meal or having a manager at my table...The young staff, is just not listening ...Today [protected] after noon. Joe was very nice, but I do not want him at our table I want what I ordered. When it came to my table I told the young lady, that is not what I requested please get me a single, she had the nerve to bring it back right in front of her GM. I took the Pattie off it, and put it aside, then put the bun back on..and said I want a single...do not bring this back to me again.
Desired outcome: I got a refund, but it ruined my meal and my entire experience
Culver's
-
Service and appearance
Culver's 2305 SE Ankeny, IA. An extremely busy location but awful service and inside appearance. 30 minutes after ordering still hadn't received food. Counter said its coming shortly. 15 minutes later returned to counter where they finally admitted they lost order. Restrooms and drink area was discussing with no one even cleaning tables. Finally got food but not what we ordered and were never compensated for the wait or even offered an apology. Discussing waist of $35
Desired outcome: Reprimand manager and send me a refund. Date of visit 7/17/2022 1 pm
Culver's
-
Poor product
I recently visited the Culvers Restaurant in Decorah, Iowa. I ordered a Double Mushroom and Swiss sandwich. When the sandwich was brought to my table, I noticed it was only a single (and by the way the meat was only slightly larger than the size of a silver dollar and not much thicker). I took the sandwich back to the counter and the employee immediately threw it in the trash, (I didn't even have a chance to tell them that I would take that sandwich and they could refund me the difference). They told me they would prepare me a different sandwich. When the replacement sandwich was brought to my table I looked under the bun and saw two very small pieces of meat, so small they didn't even cover half of the bun. As for flavor, I couldn't even eat it.

In my opinion the quality of your product has gone way downhill.

My parents were in the food business for 40 years and they would have been embarrassed to send something like that out.
Desired outcome: I would like to try the Culvers in Dubuque, Iowa, on your dime, just to see if this was an isolated indecent.
Culver's
-
service...
all I wanted was a single scoop cone and a strawberry sunday...the employee..."the cone in a cup?...is the sunday? 3 scoops in a cup? what do you mean by Sunday?with strawberries? Now there are 3 girls at the window,,,,and have to call a manager...so I explain..."when you go to tastee freeze and order a sunday and a cone do you know what they give you?" "Yes...in a cup she says",,,,,OMG 3 girls and a manager still confused! Had to get refunded and go else where...Merriville IN.,,,Waste of time,,, Have to stick to the butter burger,,,,,Obvious Culvers staff does not know Ice cream!
Desired outcome: I think next trip should be on the house
Culver's
-
Deluxe Butter Burger and hot fudge sundae
Recently, I ordered 2 deluxe burgers and 2 hot fudge sundaes from your store on Hwy 10 in St Cloud, MN. The burgers were absolutely tasteless with one f them having only 1 1/2 burger in the bun...they definately were not worth eating. The sundaes were (supposed to be) 2 scoops of ice cream with hot fudge. What we got was a soupy mess with the slightest drizzle of chocolate. Hardly a dish anyone would call a sundae. It was so disappointing because when we are out and about or traveling, we have always stopped at Culver's over other burger places because the food has always been delicious.

Either the cooks need more training, or the management in that store is trying to scimp on product to cut costs and make the bottom line look better...possibly both.

I don't believe this is your company wide mission statement as this is the first time this has happened for us. We will continue to choose Culver's but certainly not that store.
Desired outcome: I would appreciate a response. Thank you for your attention to this matter.
Culver's
-
Culvers on Hamilton BLVD, Sioux City, Iowa
Today there was no AIR CONDITIONING at this restaurant. I felt sorry for the workers. Very stale air inside, a sweaty odor, and, made for a stuffy eating experience. One of the staff member said the air conditioning people said they would come to fix the system in the morning, BUT THEY NEVER SHOWED UP, leaving this restaurant/it's staff/patrons to suffer in July heat. I would consider getting another company as most have emergency crews on stand by for just such situations. We will be back when the air conditioning system is fixed. Sincerely, Dr. Vern Smith/Family
This review was chosen algorithmically as the most valued customer feedback.
I ordered a single cheeseburger at the Culver's in Simpsonville, ky Monday June 27th around 8pm It was with mayo, mustard and grilled onions. I received my food at 828 pm it was cold and only had maybe 3 small pieces of onion. The woman that was bringing food out was not friendly no offer of sorry took so long nothing. My complaint is mostly it was cold...
Read full review of Culver's
Culver's
-
Good and customer service
I got a reply from you all from a David fletcher but it's not letting me reply so I'm sending another email here on Monday night I went thru the drive thru and ordered food for one the young lady that served us was very rude and racist after we asked her several time for condiments she stood there as if we were talking to a brick wall and was smirking and proceeded to walk off I called in spoke to a manager he as well acted as if we were lying and try to cover up for her and take up for her which is unacceptable I forgot his name if he even gave me one then we got sick from the uncooked burger where as to I had to call of work and take my son to the emergency room where he had E. coli we were vomiting and had diarrhea for 2 days straight non stop my son continued to holler and cry complaint about his stomach so do I need to call up my lawyer or would you all resolve this issue however you'll want to do it this happened at the Elkhart indiana location
This review was chosen algorithmically as the most valued customer feedback.
We get food from the Culver's in olathe, 2 to 3 times a week and lately our burgers looked like they took a punch. Disgusting. I dont care for McDonald's but, at leadt the burgers haven't been asdaulted. We bought today, 6-21-22 @11:15 am.
Read full review of Culver's
We are here to help
16 years' experience in successful complaint resolution
Each complaint is handled individually by highly qualified experts
Honest and unbiased reviews
Last but not least, all our services are absolutely free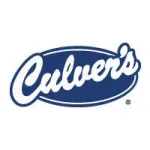 Culver's contacts