This review was chosen algorithmically as the most valued customer feedback.
We have eaten at Bob Evans restaurants for over 40 years. But within the past 2-3 years, their food has gotten progressively worse. A couple of months ago, my husband decided to try their meatloaf. This was a mistake. He said that it was not tender and the appearance reminded him of dog food. We did not say anything about this to the restaurant at the time...
Read full review of Bob Evans
This review was chosen algorithmically as the most valued customer feedback.
In the last 3 out of 4 times that we have purchased the product, the packaging has failed. Each time the pouch would split open while it was boiling on the stove, making it unusable. We bought the product at our local Kroger's store. I spoke with them about it, just to alert them. We really like the product, but are having a hard time justifying buying it...
Read full review of Bob Evans
This review was chosen algorithmically as the most valued customer feedback.
Terrible food this morning at Bob Evan in Logan. Everything we ordered was cold. We didnt want to wait for new food to be cooked cause we already had been there for awhile. Think they were short staffed in the kitchen. They did take 20% off our bill. But ever had that bad of food. Then the line to pay the bill was so long . We just layed the bill and money down and left. They were too busy take a carry out order over the phone .
Read full review of Bob Evans
Bob Evans
-
bob evans gravy box of 2 pouches, homestyle pork sausage gravy
Hello, I am a long time customer of Bob Evans & Bob Evans Products. My family has enjoyed them for years! I recently purchased a box, with 2 plastic pouches, of Bob Evans Homestyle Pork Sausage Gravy. I have made them several times in the past. However, this time while preparing 1 of the pouches on the stove top, the bag burst open leaking the gravy into the pan water. So, I attempted warming the 2nd pouch. But that pouch burst open as well. I was not able to use any of it. It appears the plastic pouches were defective. Is there anyway to receive some sort of compensation for the box of gravy pouches? The sku # is 0 [protected] 7. I purchased it from Meijer on Belleville Rd, Belleville, MI 48111 on Friday, September 14, 2018. The numbers printed on the box are as follows: EST 403A 8240 L1 04 14:42 USE/FRZ BY 11/18/2018. I appreciate your assistance and time on this matter.
Sincerely,
Kristy Doe
1747 S. Grove St.
Ypsilanti, MI 48198
[protected]
[protected]@hotmail.com
Bob Evans
-
masonia restaurant poor service
My wife and I stop at your restaurant tonight on the way home. And we very disappointed.#1 the soup was cold and the potatoes was a little bit hard. #2 my wives country fried steak likes oncor.#3 my pot roast was cold. I don't I should tell take stuff back. And you don't hand vacuum the carpet when people are eating. We were very disappointed. It seems they rather talk then make sure the customer is pleased with there meal. Thank you dale havel
Bob Evans
-
service at the bel air road restaurant
My husband and I came to the restaurant at about 5:30. We were seated right away and the waitress was fairly prompt at taking our order. We each asked for cup of soup and salads. Nothing hard. We waited over 30 minutes and received nothing but our drinks. The waitress walked passed us quite a few times and said nothing to us. We told the waitress to cancel our order because we were leaving. We stopped at the counter to see the manager but she also ignored us. As we stood there I saw our salads sitting on the counter. We have never experienced treatment like this from this restaurant, we both really like it here but this maybe our last trip here.
.
Bob Evans
-
register/dining experience
My husband and I were hoping to enjoy a nice brunch this morning using gifts cards we had received as gifts. We would not have been dining here had we not had these gift cards. Aside from the unsatisfactory dining experience (burnt grease odor and poor service and coffee), my major complaint was regarding our register experience. Upon checking out, the lady at the register informed us that the "system was down" and they could not accept our $30 worth of gifts cards. I kindly asked if she could take the gift cards and run them when the system came back online (because I know this to be a possible resolution), she rudely and abruptly replied "No, we can't do that" and proceeded to run the meal on my credit card. Again, being on a budget, we would not have been dining at Bob Evans without these gift cards. I have honestly never been more appalled in a restaurant experience than I was this morning. I never complain or leave negative reviews, but this situation has left me so disappointed. Customers should not be expected to be inconvenienced and forced to accommodate for a restaurant's incapabilities. A proper business puts the customer first, and I must say, if this situation is not resolved, I will never be dining at this restaurant chain again. I am requesting we be allowed to utilize our $30 of gift cards in order to refund our credit card. I have retained our receipt for reference. The bill plus 20% tip totaled just over $31, and I expect to be treated fairly and allowed to use my gift cards to cover $30 of that $31. Any business who cares for their customer would accommodate such a simple request.
Bob Evans
-
sausage sandwich patties - fda complaint confirmation 9-6-2018-762fef2731
I have attached a copy of my complaint and photos of the product and packaging.
My son and I consumed 3 of the patties and have noticed no ill effects. I discovered the contamination as I was repackaging the remaining 3 patties for freezing. I have wrapped the remaining product in wax paper and am storing it in my refrigerator.

You may contact me at [protected]
Bob Evans
-
carry out meal
Last Saturday September 1, 2018, I ordered a carry out meal, my favorite meal from your restaurant, turkey, dressing, mashed potatoes etc. Even when dining in, I always order a side order of gravy because the dressing is always drier than I like and a little extra gravy fixes the issue. The problem is, the gravy I received was little more than flavored water. The consistency was extremely thin and was marginal from a taste standpoint.

Bob Evans is where I can almost always count on quality and consistency which is why I am bringing it to your attention. Maybe a new person was preparing carry out dinners I don't know, but I felt it was important enough to share my experience with you.
This review was chosen algorithmically as the most valued customer feedback.
Last night I visited Bob Evans Restaurant #563 1624 Coshocton Ave. Mount Vernon, Ohio 43050. We arrived about 5:45 pm. My husband and I both ordered breakfast which was terrible. We both drank coffee that was ice cold. My husband had burnt French toast and burnt hash browns as they told us the grill chef had left that night because of the mess. I personally...
Read full review of Bob Evans
Bob Evans
-
country fried steak/service
On 8/19/18 I had a recent bad experience at Bob Evans with the quality, taste of meal and service. It was early evening and not crowded there were many booths clean with silverware. The waitress went past these booths instead of seating me. I had to wait while she cleared off an uncleaned booth. I was seated and given menu there was no silverware. What I found annoying was waitress was not organized making back and forth trips that was not necessary. She brought everything one at time so instead of making one or two trips made four trips back to table. The silverware should have already been placed on table before seating customer. The drink, rolls, entree was each served separate, it seems the rolls and entree could have been served at same time. It was annoying the number of times returning to booth. I had ordered country fried steak with gravy on the side, the gravy was too thick and tasteless. I only portion of gravy on plate, the breaded steak had more breading than meat. It was not a good meal, will not order it again. It was later that evening became sick and vomited.

This was one bad experience, however, would like to go give Bob Evans a chance again. Do you offer a coupon?
This review was chosen algorithmically as the most valued customer feedback.
this morning my husband and I went to the restaurant there at 5091 n.high st. we got there a little after 12.00 p.m. the waitress was ok(have had lots better service) .I ordered the double meat meal with the pancakes and eggs.i also ordered an xtra egg all over easy. well when received the meal the potatoes were burnt (the cubed 1's my eggs were hard they...
Read full review of Bob Evans
Bob Evans
-
service/ quality
Today I visited Bob Evans on west Third street in Bloomington Indiana. The service was extremely poor although the wait was less than the 45 minutes it took to get my order the last time I visited.
The buttermilk pancakes were terrible and the small container of watered down syrup was not nearly enough to make them good. McDonalds pancakes are much better and a lot quicker to get without asking for a tip for shoddy service!
I won't be in a hurry to try this location again. I would recommend diners to go anywhere else!
This review was chosen algorithmically as the most valued customer feedback.
I asked my general manager for a transfer and she told me she doesn't want me to work for anyone else. The morning I worked I texted her to talk to her then asked the manager on duty to relieve me of my shift to talk to the general manager about better opportunities for myself. She said she would eventually transfer me but instead she took me off the...
Read full review of Bob Evans
Bob Evans
-
pancakes
We ate at the Chillicothe Ohio Bob Evans and my husband went to bite into his pancakes and there was a large very hard piece of plastic in his pancakes. He gave them back to the server and told her and she just brought another order of pancakes out. He did not want them after finding the plastic in them prior. The manager then came out to apologize and came up with an excuse. Not once did the manager even try to discount or even take the order of pancakes off of the order. Very disappointing and will not return to this bob Evans.
Bob Evans
-
Fried chicken served after 4 PM
While on vacation we stopped at the bob evans restaurant in Lebanon Ohio # 054338
especially for the fried chicken you can only get after 4 PM which it was 4:36. When we ordered the waiter told us he was just told that the chicken would not be ready till 4:30 or 5 . Didn't bother anyone there that your word was worth nothing and that you were not doing your job however you sure didn't hesitate to jump all over the accusations and yes I said accusations about Urban Meyers and dropped him like a hot potato without any knowledge or proof of guilt. Well I have the proof that you lied and I and family are dropping you like a hot potato and hope many more will. Your business does NOT deserve someone like Urban Meyers to speak for you he is way too honest for your business.
This review was chosen algorithmically as the most valued customer feedback.
First I sent a complaint 3 times short version I took my family out for Sunday dinner there was 6 of us everyone received there dinner and was half finished when I got mine and it was cold my son got maybe a teaspoon of hollandaze sauce on his everything breakfast my granddaughters chicken was so hard she couldn't eat it this meal cost me 82.00 plus tip I could have went to local truck stop I got a better meal for half the price
Read full review of Bob Evans
This review was chosen algorithmically as the most valued customer feedback.
Dear Sirs: I am writing to complain that my prescription eyeglasses that I left behind at one of your restaurants in Louisville, Kentucky were never returned to me. I called as soon as I realized what I had done, they found them and they were being held in the office at the restaurant. I was told that Donna, the manager at the restaurant, had mailed them...
Read full review of Bob Evans
Bob Evans
-
meal
Sunday I took my family out for dinner it cost me 82.00 half of the group had there meal a most gone when I finally received mine .my granddaughters Mac and cheese was cold my son ordered the everything breakfast he got maybe a teaspoon of hollandaze sauce and the home fries was burnt I sent in a complaint on Sunday evening when I got home.I didn't complain because I was told they would spit in your food I haven't heard anything my complaint this Bob Evans has went down hill lately the last 3 times I've ate there the food hasn't been good I thought it was about time I said something
Bob Evans
-
employment verification process sucks
My daughter worked for bobevans for just two days in the first quarter of 2018 at the centerville, oh location. From past two months we have been trying to get a employment verification document from bobevans. My daughter's medical benefits were stopped because of not providing this document from bobevans on time.
There should be a simpler way to get the employment verification document. Why is so complicated and time consuming. I have been calling the numbers that I was provided. I have sent email with the required document. Every time I called, I was told that the hr department will get in touch with me with details. So far the so called hr department of bobevans has not contacted me. There are probably few case number generated for this issue so far. I don't know what else to do.
Bobevans if you are listening please confirm my daughters employment verification now.
We are here to help
16 years' experience in successful complaint resolution
Each complaint is handled individually by highly qualified experts
Honest and unbiased reviews
Last but not least, all our services are absolutely free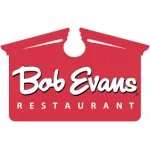 Bob Evans contacts