Dallas BBQ
-
Online order from Dallas BBQ, Fordham Rd
Used to frequent this particular location with my family nearly every weekend after going to the movies. Food was always pretty good and so decided to order online...a choice I regretted after seeing what I got delivered. Ordered 2 chicken/rib combos and was shocked to see one order had a small mangled piece of chicken masquerading as a leg and thigh. The other order had some ribs that were a bit dry and tough to chew regardless of the sauce. I've never experienced this and was totally disappointed along with my wife who was adamant about getting a refund.
Desired outcome: Not so much looking for a refund but reissuing the orders would come a long way in restoring our faith.
This review was chosen algorithmically as the most valued customer feedback.
I ate ate the Times Square location on Friday May 6. I had the chicken that day. Hours later I was throwing up, going to the bathroom, fever, chills, cold sweats. Literally crawling on the floor. I was rushed to urgent care and on an IV for hours and was told I have food poisoning. I am now on antibiotics and still in bed. I have filed a complaint with the...
Read full review
This review was chosen algorithmically as the most valued customer feedback.
Waitress first mixed up our food then threw our food on the table called us niggers at bbqs located 3956 Broadway (@166th st) NewYork NY 10032 her name on receipt is Raydira but I have a photo of her just in case she entered a different name I told the manager and nothing wasn't done also we had a baby with us I will never come back here and we always come to this location never any problems 😢😢😢
Read full review
This review was chosen algorithmically as the most valued customer feedback.
Saturday April 2, 2022 We went to this establishment for some food and [email protected]:30pm-3:34pm. The waitress Mateena did not give me all my food order. I ordered 2 combos with medium rare steaks which was 20.00 a pop, Did not realized it until Sunday when I got back into Baltimore yes that's right Baltimore. I called the restaurant and ask for a manager and...
Read full review
Dallas BBQ
-
Raw food poisoning
Hello,

I am reaching out because I called back the restaurant due to food poisoning. I had ordered wings and shrimp and then was feeling sick after the food all day. Turns out it was food poisoning and I called the manager at the Dallas BBQ in 42nd st to complain and he said he cannot refund me even if I had proof. I had my receipt of bill and he didn't want to refund me. I am currently sick off the food still after 24 hours and I am kindly asking for a refund. The managers name was Dennis and was very disrespectful and rude.
Desired outcome: I WOULD LIKE MY REFUND NO CREDIT
Dallas BBQ
-
No hand soap in the rest rooms
My friend and I had dinner at the Queens location, Junction Blvd on 3/13 around 4PM. It was my 3rd time at this location, and each time there was no soap in the ladies rest room. My friend said the was no soap in the men's rest room. We informed a staff member of the issues and he said he would ask someone to take care of it, but and hour and a half later when we were about to leave, I went to the lady's rest room and it was the same situation, no soap. This is very concerning to me and should to be to others as well. Hand washing is a must when people are preparing food, especially at such a time like this (Pandemic) regardless, all restrooms should always have hand soap. This is scary and it makes one question the cleanliness of the restaurant and the staff.
Desired outcome: Make sure the restrooms are clean and supplied with hand soap.
This review was chosen algorithmically as the most valued customer feedback.
Today, January 12, 2022, I went into the 1265 Third Ave. NY, NY location for an order of Hennesey wings. The 10 piece online pdf menu lists the price as $20.99, however, when you go into the restaurant they charge $22.99. When questioning the manager, he indicated they raised the price by $2.00 but did not change the price. This is false advertisement or...
Read full review
Dallas BBQ
-
Service
This isn't the 1st or 2nd time having to go through this with Erick. He has given my food to the wrong person more then once and laughed and told me file a complaint. I had to go else where more then once based off his Behavior and inconsiderate attitude. He doesn't confirm and gets orders wrong . A waste of time that's he's being paid for and unsatisfied customer once again !
Desired outcome: Compensation
This review was chosen algorithmically as the most valued customer feedback.
My friend and I arrived at Dallas BBQ - Times Square (located at 241 W. 42nd Street between 7th and 8th Avenue) at approximately 10pm on Thursday, November 11th 2021 after leaving a play at the Golden Theatre. An employee, who was at the take out window, by the name of Nicolas took my order, which included two (2) five piece Texas Wings; #5 Special Baby...
Read full review
Dallas BBQ
-
long wait
On October 15.2021
I visited a Dallas BBQ at 1265 Third Ave. I was told that the order would take approximately 10 minutes. The actual wait time of the order was 25 minutes. Needless to say, I wasn't a happy camper. I believe that 25 minutes is entirely too long to wait for an order of wings especially if the restaurant wasn't crowded. I like the food but I don't think I should have to wait a long time for a meal.
The reward code number is 20211015 -CTPGAS
Order # 932710
My contact info is
Tee Newton

EMail - [email protected]
This review was chosen algorithmically as the most valued customer feedback.
My family and I, coming from 2 different states, attempted to celebrate a birthday at your establishment on Friday evening to be rudely informed by management that because we didn't all have COVID vaccination cards, we could not dine in. We were told that we should've checked the website, which I had, and there was nothing stating any COVID requirement...
Read full review
Dallas BBQ
-
Food quality at nostrand ave location
Hello, this evening I went to Order a rotisserie meal for my kids to eat while we drove back home. This was our first time going to I placed a pick up order for the meal. I went in and ordered a steak shrimp and chicken combo to go.
The chicken was undercooked (couldn't feed my kids)
The steak was over cooked (cooked digest).
I didn't think to check the food because of all the high ratings I hard about you guys. Then I ordered a large ranch to go they gave me blue cheese. This was a $60/$70 meal that went down the drain and had to buy us all food again. I have one of the receipts left but the other one was attached to the bag that I tossed. Hopefully you can help me with some kindve credit or something because that was unacceptable. Contact me at [email protected] or by mobile. 3475286806
Dallas BBQ
-
Intimate
I've came here twice in 2 weeks and I always see the same couple touching each other which I think is very inappropriate due to the customers and to the restaurant itself.. this shouldn't be aloud to avoid any type of drama the girl was my server her name was Ashley and a guy with long hair and long beard I thibj I overheard his name if not mistaken Dubai or Duvall. I'm complaining because I've seen them twice already and they walked out together I said what in the high school is going on here. Not good should take care of it means it keeps happening
Dallas BBQ
-
I am complaining because this location lacks customer serice
I went I. To Dallas bbqs and wanted to be seated at first. Nooone came to seat us. I decided to just do take out because I was running out of time. I waiting by the to go orders for 20 mins and no one came. The bartender didn't try to go get anyone. I also asked the hostess when he finally came and again no one went to get him. After waiting for 20 mins he came back to the bar to grab something. I asked to place a order and he said hold on and proceeded to the back again. He never came back out after another 20mins. This is so rude and disrespectful especially when you are working with people who has a job. Most of the customers come there for a lunch break and etc. for it to not be busy at all, the customer service should of been better. No manager came after asking for me and the take out person never came back. The bartender didn't even want to take the order. As a manager of a restaurant this is very unprofessional and should be fixed
This review was chosen algorithmically as the most valued customer feedback.
8/23/21 6:59pm I placed an order at BBQ CoOp City. I received it at 8:56pm. I am approximately 1/2 mile away. I was told to give them 45mins. I called back in an hour, I was then told there was a problem with delivery and it would be another 30 mins. I received cold food, and an incomplete order. I did not receive the chili that goes with the taco salad...
Read full review
This review was chosen algorithmically as the most valued customer feedback.
I visited the 180 Livingston street location on 07/21/21, I ordered the shrimp and wing combo, my husband a Turkey burger and fries. My wings were not cooked on the inside with the outside fried hard, meaning the grease was too hot and the outside cooked but the inside didn't, my husband fries were cold, after we waited about half an hour. The ladies'...
Read full review
Dallas BBQ
-
Bathroom
Wednesday, June 9 I went into the BBQ restaurant at 2146 Nostrand Ave. in Brooklyn. The hostess took me to a table and I asked if I could use the bathroom first. I'm 72 years old, I took the elevator as opposed to the stairs and went to the bathroom when I open the door I was looking at a disgusting unsanitary bathroom with broken glass on the floor. I made a video and went back upstairs. I asked to see the manager and when he came I handed him my cell phone so he could see the video. He told me he had no knowledge of the bathroom being that way and the only way he would know was if someone showed him or told him. I don't know if he sent someone down there or not.
Desired outcome: Create a work sheet that says every hour someone came in and checked the bathroom and have them initial the sheet. If this is done on an hourly basis the bathroom would not look like it did
Dallas BBQ
-
Employees are not wearing masks & eating over food & bar
One of the employees was clearly on her lunch break and decided to eat at the bar. Not only did she not have a mask on she fed other employees with the same fork she was eating from. I am disgusted and will no longer be buying food from here. During COVID we should all be more careful. Clearly they were not. Also there was no 6ft distance. Everyone was crammed in the restaurant.
This review was chosen algorithmically as the most valued customer feedback.
The owners in the Jamaica New York location as well as the other locations outside of Manhattan are just downright not nice to their customers refusing to take reservations and especially on Friday nights and Saturday nights when it can get quite busy. If there's a large party of like 5 or more people they need to have enough of respect to allow customer...
Read full review
Dallas BBQ
-
Food
Hello,
So i ordered on Uber eats and received my order with only 4 wings not five. I reached out to the Fordham Road location to inform them and they did nothing. Not to mention it makes me wonder if my food was tampered with or just a mistake. There is no real security safety for you guys food when it's delivered besides the bag being tied. What would insure us the customers that are food is not tampered with is if i stuff had a tamper proof seal. I can't even eat these wings because i don't know if it was an mistake or my food was tampered with
Desired outcome: Food replacement
We are here to help
16 years' experience in successful complaint resolution
Each complaint is handled individually by highly qualified experts
Honest and unbiased reviews
Last but not least, all our services are absolutely free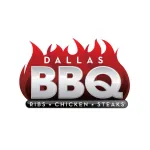 Dallas BBQ contacts