This review was chosen algorithmically as the most valued customer feedback.
You lost sales from at least 6 people, including myself, who went to BEST BUY in Salem, N.H. last night (1/6/2022) @ 6:00 p.m. A few clerks walked by the perimeter, but quickly moved out of view. Despite standing in front of the cash register, no sign saying anything, and no one in department. I went to the Customer Service Desk. No one there. So I asked...
Read full review of Best Buy
Best Buy
-
refrigerator
i bought a refrigerator from you guys and it was delivered today. OH MY! is it noisy ! I called to complain and have your installers come out and correct, possibly a bad job hooking it up? I have to wait 3 days! Now I am concerned that damage can be happening to the refrigerator if it was installed improperly and making all this noise for 3 days. Deduction...Company does not care to correct issues in a timely manner. so disappointed that I am to deal with all the noise the fridge is making and possible damage to fridge!
Desired outcome: come out asap to check why fridge makes so much noise or replace
This review was chosen algorithmically as the most valued customer feedback.
(early dates not exact) On 12/10/21 purchased new washer/dryer w/total tech protection. I actually believe this was the initial delivery date and order was earlier. Anyway, washer made loud clunking noises when going through cycles and dryer had cosmetic issues. It was scheduled to be exchanged on 12/23. On 12/23, the delivery people were running late and...
Read full review of Best Buy
Best Buy
-
Customer service
Placed order on 12/13/2021 recieved a delivery date of 1/4/2022. On 1/3/2022 received email from Best Buy stating that my product would be delayed. This shortness of notification is unacceptable, it is less than 24 hr notification. I called customer support and was unable to get any information as to when product would be available. Asked to speak to a supervisor and the supervisor never picked up, was on hold for 90 minutes, then they kicked me back into the phone tree. Then called corporate spoke to premier customer service rep., who gave me a case# 277685731 then he put me in to touch with appliances who rescheduled the delivery. Product will be available on 1/7/2022 however delivery isn't available until 1/19/2022. I should have priority given the fact that my order was placed on 12/13/2021 and shouldn't have to wait any longer.
Thanks for ruining Christmas
Desired outcome: Delivery date moved up - supervisor that didn't answer phone FIRED
Best Buy
-
Best Buy TotalTech Support contract
We purchased the Best Buy TotalTech Support 1 yr renewable membership on January 29, 2021 for $199.99 & used it once for a laptop conversion. We purchased a new TV and called in December 2021 to schedule installation (simply mounting and connecting TV to sound bar) through the TotalTech policy (which stated this was a covered service, even if TV wasn't purchased at Best Buy). We were told at time of purchase and the booklet given to us confirmed the cost for this service would be $49.99, yet the man on the phone making the appointment said it would cost us $159.99 (the fee of $199.99 less 20% discount for having the membership). We told him the information we had said cost was $49.99, but he said it must be old info and insisted on the $159.99. We declined service and cancelled the policy only to find out he was incorrect. Now we're stuck trying to find someone to help install our new TV as we are in poor health and can't do it alone.
Desired outcome: Make good on the service we paid for
This review was chosen algorithmically as the most valued customer feedback.
Worst financial institution to do business with! They don't care about their customers and are inept in conducting a proper "investigation" into disputed charges unlike their competitors! Disputed a charge for the rental of a vehicle that was NEVER provided to me (Thrifty left me stranded at the airport)! Due to Thrifty's and Alliance Reservation's failure...
Read full review of Best Buy
Best Buy
-
unethical sales technique
I ordered electronic device on Bestbuy.com specifically because they promised it was in stock and available for next-day delivery. I could have ordered from three other stores which had the item, but they were two-day and I needed it for a gift.
It turns out after taking my order and giving a confirmation, the item was not in stock and "may not be shipped for 3-4 weeks". I was told I could not cancel my order until the item was shipped.
Are they crazy? I need to order from someplace else, but cannot cancel my order with BestBuy?
My issue - selling a product for next-day delivery that is not in stock and then not allowing me to cancel the order.
I now have to place the order elsewhere, resulting in further delay and will have to pay to ship the [product back to best buy when it does get shipped (or drive 1 hour to the store).
This review was chosen algorithmically as the most valued customer feedback.
The worst customer experience I ever had: I took my laptop to Geek Squad at the Beacon Hill Best Buy in Calgary, Alberta, Canada to get the power adaptor repaired. It took them 3 weeks to get the job done (which is fine, they need to send it away to Vancouver). They did a fine job as the power adaptor worked great after that. But they damaged the mouse pad...
Read full review of Best Buy
Best Buy
-
Customer Service/ Geek Squad
When I bought an stove & Microwave. Didn't want Geek Squad. Took me 3 months to get Geek Squad cancel. I bought a computer a few months ago. Got an bill in the mail from Citibank, saying I need to pay my yearly Geek Squad payment. I called Citibank and told me it was added to my account on the day of my purchase. I NEVER asked for this service and never should've been on my account. I paid the computer off in 3 month, 9 months later I get a bill for Geek Squad. I called Geek Squad and cancelled the service and got conformation number. Less than 30 days later get another bill. Same info with only $30 waved. I cancelled my Best Buy card, from here on out I will be ordering from Amazon
Desired outcome: Stop signing customer up for Geek Squad if they don't ask for it
This review was chosen algorithmically as the most valued customer feedback.
My name is Ketha Oden. I took my son and his friend to best buy because someone try to break in our house. So my son went to price camera. His friend went to price TV. They keep following them like they was going to take something. My son came out so we was waiting on his friend to come out. So his friend came out called his Daddy to see if he want it him...
Read full review of Best Buy
This review was chosen algorithmically as the most valued customer feedback.
My husband and I are both elderly and disabled and just bought a new Sony tv and sound bar and subwoofer - which we've been saving up for and looking forward to getting what will most likely be our LAST tv at our age…at the Best Buy located in Altamonte Springs Fl. and spent over $4000 for everything including extended warranty provided by the Geek Squad...
Read full review of Best Buy
Best Buy
-
no sales people
I went to Best Buy in Commack NY to shop for Christmas. There was no sales associates around for 20 minutes. I went to the front security person and he said we only have 4 sales associates in the store and I can add you to the list.
I said ok and then asked --How long -- answer about 45 Minutes to an hour.
i the said all I want to buy in a echo dot a laptop. He said there are no long specialist and one of the 4 can answer your questions on any electronics.

Prior visit I have a annual service contract for my computers. I brought my laptop in to see a Geek. No longer as before --you wait on customer service line -- I tell him what problem I have and he said you need to contact HP or microsoft-- he seem to know very little.
I just went home and figured it out myself-- give them 5 years and people will get tired of them and they will go the way of Circuit City
Desired outcome: Bing back personal service
Best Buy
-
Kitchen appliances
Purchase $12, 000 worth of kitchen appliances on 9/01/2021. At the time we were told all items were in stock and would be delivered on 12/08/2021.
I kept checking on the delivery up till the day before 12/08 and at 5:00 pm on 12/7 was told only one appliance would be delivered and others would arrive in 3 months. That was a lie because nothing ever came on 12/08, I was never called after waiting 6 hours for delivery and the so called manager I spoke with on the phone gave me a false name. When I called the phone number again I was told no one by that name worked there.
This is a terrible place to conduct business with and they seem to have no problem deceiving you with false information.
I would recommend you try any other company before this one because if this is their customer service prior to delivery I can only imagine what it would be like if you had any warranty issues.
BTW, you should try their customer service phone number and see just how many times they hang up on you before you really get to speak with anyone.
My number was 8 times and 1 hr. and 24 minutes.
Desired outcome: Cancelled order and will never return
This review was chosen algorithmically as the most valued customer feedback.
I purchased an LG OLED C1 65 in TV online on 11/28 at around 3:30 pm with Sanus TV mount and LG soundbar that said it was available for pickup that day. Hours passed by and I tried to call, which took 20 minutes going through the national line, only to have someone tell me the TV "might be getting delivered from another store or warehouse" and "might be...
Read full review of Best Buy
Best Buy
-
Geek Squad Protection Plan and Overall Customer Service
I have done nothing but sing the praises of Best Buy for purchasing appliances my whole adult life. Their customer service has always been top notch and they always have great deals! I recommend them to anyone shopping for appliances, that is until yesterday. Our 2 year old refrigerator has not been cooling correctly and my husband spent hours on the phone with Samsung trying to troubleshoot it only to wake up yesterday morning December 1, 2021 to it being a musty 65 degrees in our fridge. All of our food RUINED. I went back to my Best Buy account and praise GOD I had purchased the Geek Squad Protection plan for it. Great news, right? WRONG! I have been on the phone with them since noon yesterday trying to get a repair person here and it has been one lie and screw up after another! No compassion for the fact that I have a family to feed, dinners to host, holiday foods to bake and hundreds of dollars of food GONE. Their $300 food spoilage reimbursement crap won't even touch what I have to throw away.

The first person I talked to yesterday was Joshua and he told me they didn't have any available appointments until next week then one magically appeared for that day- HOORAY! Well, I got a text notification that the Technician was on his way. I went to confirm all of the information and guess what- THEY PUT BEST BUY'S COLLEGE STATION ADDRESS AS THE SERVICE ADDRESS INSTEAD OF MY HOME ADDRESS! The nice third party technician called me while I was on hold AGAIN with Best Buy trying to figure out why they put in that address and how to fix it so I patched him in with the girl so maybe she could tell him my address and send him on. NOPE! They have to create a new order and a new appointment. So here I am on hour 4 of being passed around from department to department and no one can help me until finally I get to "corporate" and I think ok maybe I am finally getting somewhere!

NOPE AGAIN! Her system is down. But by hour 5 on the phone, Katie says she is going to put me on the appointment list for today with a window of 8a-12p. Guess what happened at 12 pm? NOTHING! No email, text, carrier pigeon, nothing confirming a repair appointment. So here I am again today on hour 6 on the phone trying to talk to someone who speaks broken English and making me repeat almost everything I say which makes this whole situation even more infuriating. If I hear "I am sorry for your frustration" one more time, I might just implode.

OH IT GETS BETTER, after over an hour on the phone just now, the customer service agent Dannielyn called me KAREN 3 TIMES trying to be cute. I thought I was hearing things the first time, the second time I asked if she called me Karen, and she said oh yes so sorry it's because it's "-ren" and then she did it a 3rd time. Y'all I can't make this up. The most condescending disrespectful customer service I have ever dealt with.

GEEK SQUAD is a joke and BEST BUY you can do better!
Desired outcome: A refrigerator replacement
Best Buy
-
Washer and Dryer installation
Paid additional for washer and dryer intallation. the technicians did BOTH incorrectly. Geek squad say I need to wait a week for the soonest available and REFUSES to get supervisor. I want it fixed and a refund of the installation charges since it was done incorrectly and could BURN DOWN MY HOUSE. Tired corporate office, nothing. Sent email to what the geeks quad says is customer services...but you can not get ANYONE top actually help.
They would rather REFUND the units and pick them up then actually get someone here to FIX the error of their own employees.
Best Buy
-
Angary and rood employeee
11/27/21

I ordered two items online about two weeks from Best Buy. Saturday November 21 I was at the counter to pick up my order, and the employee behind the counter asked me for my email that was sent informing that my items is ready, I forgot my phone car. I Showed my ID to the person behind the counter, with very loud and angry tone in his voice told me I do not any have a order for you in my system. I told employee behind the counter to use my phone number and try again, and I was told that he did not have any orders that needed to pick up. I asked politely to please try again with my phone number. The person behind the counter told me that he was not going to check again with very rood and loud voice. I walked away from the pickup area and looked in my car at text the messages, clear as crystal, " your order is ready for pickup, order number is " BBY01-806527969350". Due to way I was treated by a Best Buy employee I will not be purchasing any products from Best Buy. Felt very embarrassed because everyone in line could hear.
This review was chosen algorithmically as the most valued customer feedback.
This ordeal started with us buying a NEW Samsung QLED TV online for pickup. Said our order was being prepared. Two hours later, we get a text saying they were out, too bad, so sad, cancel or look elsewhere. So, we tried another store, store #205 near Paradise Valley Mall in Phoenix. Another few hours and it was ready for pickup. We drive the 15 miles out...
Read full review of Best Buy
Best Buy
-
Illegal and discriminatory practices
In applying to a best buy credit card this evening I provided my CA driver's license and other personal information. When speaking with their credit department, again I confirmed my ss number, address and phone number. After I ordered my purchases, I only wanted the amount of $1900 on the card and was going to pay the remainder on my debit card.
The cashier had a difficult time dividing the purchase and the system continued to request the total amount of my order. He once again called the credit department went through the information again, and handed me the phone. They found that the error was made when their employee incorrectly entered my date of birth and requested that I go home and provide them with my birth certificate to prove that my drivers license contained the correct date of birth.

This is an illegal and discriminatory practice after I was informed my account was approved and given the receipt.
Desired outcome: Stop illegal and discriminatory practices when a driver's license is sufficient
This review was chosen algorithmically as the most valued customer feedback.
I ordered a range with Best Buy which was supposed to be delivered today between 7 and 1.. They did not show up during the delivery window, and we were at work after, so the range was not delivered. My husband waited home the entire day and didn't even shower so he wouldn't miss the delivery. They called after the delivery window had passed, and I was told...
Read full review of Best Buy
We are here to help
16 years' experience in successful complaint resolution
Each complaint is handled individually by highly qualified experts
Honest and unbiased reviews
Last but not least, all our services are absolutely free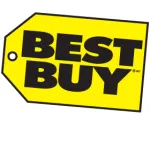 Best Buy contacts