Barclays Bank complaints
203
Barclays Bank
-
Turned in to credit bureau
My husband and I have worked hard to have good credit all of our lives. We always pay our bills on time and/or pay them off. We've made several real estate investments. We found our future retirement home and we are in the process of purchasing. We found out the Barclays Bank of Delaare had turned us in to the credit bureau. Thus, making us have bad credit and a higher interest rate on our loan. Spirit Airlkines said that we applied for a card. We do not have a card, do not remember ever applying for a card, and there is no balance they say on the card. BUT, they want us to pay an annual fee and because we didn't then they turned us in. I can't believe this is happening. I am a good patron of Spirit Airlines. I've been flying on the flights for several years, but never again. Now the loan for our retirement home is at fault and we have to pay a higher interest rate. I would understand if this was a bill that we let go and never paid, but we never even USED the card. Please, help us. My husband has been on the phone with Barfclays Bank in Delaware and they are saying it would take months to get rectified. This is totally ridiculous.
The complaint has been investigated and resolved to the customer's satisfaction.
This review was chosen algorithmically as the most valued customer feedback.
When the bank solicited me, they indicated it was a 'special deal' for Travel Agents like myself involving specialized points for travel and an opportunity to earn larger commissions from their travel partners. Fraudulent Representation. As with so many others writing a complaint here, I too fell victim of them illegally withholding funds that cleared the...
Read full review
Barclays Bank
-
Increase in account fees
A call to all Barclays Additions Plus customers; you may have received a letter today informing you that your account fee has increased to £16 per month as Barclays 'have listened to your feedback'. Did any of you ask for your fee's to be increased? I think the answer is no. Why don't they just drop some of the meaningless benefits they use to keep the fees so high. Please complain and email Barclays customer services.
The complaint has been investigated and resolved to the customer's satisfaction.
Barclays Bank
-
Stranded without cash on holiday
I've been a Barclays customer for over 25 years and have noticed
that the service has got worse and worse. The straw that broke
the cammel's back though was when Barclays left me stranded without
any money for most of my recent boliday to Crete. I tried my
debit (Connect) card in an ATM in Stalis but got a "refer to card issuer"
message. I thought nothing of this - Stalis is a small village and probably
the network connections were down. A couple of days later I visited the
main city on Crete - Hiraklion where there seem to be even more banks than
on the Isle of Man or Jersey (or the Cayman's for that matter). First
one gives - "refer to card issuer", second one "refer to card issuer", third
one same. Now I'm starting to think that there may be a fault with my debit
card so my partner tries her Nationwide card (Note: Nationwide does not
charge their customers fees for foreign transactions !) - it works fine.
Undeterred I try another ATM and another and another ...
until after a couple of dozen I finally give up.
Back at the ranch I decide to give the number Barclays have given me for
their call centre a ring to find out WTF is going on. Helpfully there
is a reverse-the-charge-anywhere-in-the-world number. Unhelpfully it
doesn't work (Note to Barclays: Greece is that funny shaped country
in the south east corner of Europe - turn right at Bulgaria). So I try
to give the other number a ring and guess what ... yep the dreaded "choose 1 for ..
choose 2 for ... " messages. After a half a dozen menus I'm prompted to enter
my card number (doesn't sound very secure but WTH ... ) and guess what the
line goes dead. I try again this time with the "stolen card" line only
to be put on hold while the phone steadily eats up the last of my euros
at international call rates (to the UK ... during office hours ...). Why do
Barclays charge customers to report stolen cars - are they punishing them ?
Eventually I hang up in exasperation and the hotel owner, noticing my rather flustered
manner asks what it wrong. I explain the situation and she looks at the
bank card and with a look of deja vu says that "many people have had problems
with these cards, perhaps it is your bank"). You've got to hand it these
people - they didn't invent philopsophy for nothing.
Later on I'm drowning my sorrows in an (obviously cheap !) beer or two
and happen to recount my woes to the barmaid (bit of Dean Martin/Frank Sinatra
in the background please ...). Without prompting she says - "you're not with Barclays
are you, people have had problems all summer with getting money out of the ATM
with them".
So now the penny/euro has finally dropped. Barclays has been blocking the cash
withdrawls of holiday makers all summer leaving them stranded high and dry.
In light of this my partner and I scraped up the last of our euros and worked
out an emergency daily ration to see us through. No more evening meals, no car
hire, no trips out just a whole week and half of scrimping and saving all thanks
to Barclays. Welcome to the return of the student budget holiday - I'd have brought
a backpack and an InterRail pass had I known.
On return to blighty where at least Barclays have graciously allowed me to withdraw
my own money I came home to two letters on the doormat from "the bank that likes
to say no" (to cash withdrawls by its own customers). It turns out
that they had thoughfully decided to block my card because they thought it was
being used fradulently. How very considerate. Seems they've introduced a new
Barclays Fraud Detection service supposedly for my benefit but not actually got around
to telling me about it (perhaps they were too busy sending out unwanted
adverts for loans). Maybe Barclays assume that their customers never go
on holiday abroad or perhaps (because of the credit crunch) they don't want
to give up their sterling - who knows.
Anyway I'm currently chasing Barclays for compensation and I will let you
know how I get on once all the legal bits are tied up.
Moral of this story: if you are going abroad and don't want to use travellers
cheques get yourself a Nationwide account. Amazingly enough they do allow
their customers to withdraw their *own* money and they don't rip you off
with transaction charges like Barclays.
Resolved
The complaint has been investigated and resolved to the customer's satisfaction.
Barclays Bank
-
Excessive harassment
I overdrew by account ten pounds 5 pence and Barclays levied three 20 pounds charges. After discussion they withdrew one of the charges. I credited ten pounds to the account leaving only unjustified bank charges. I still couldn't abide Barclays theft from my account and stopped using the account. One year later Barclays levies more interest payments and charges taking it to one hundred pounds overdrawn. I then got threatening letters and phone calls. I've since had over 30 letters and 50 phone calls sometimes one a day. Often they'd call 9am on Saturday waking me up. I explained numerous times but to deaf ears and they still didn't get it. Hell would freeze over before I gave them the money they tried to steal from me. I wonder if the shareholders of this bank know how much money they've wasted chasing this debt which wasn't valid, justified or reasonable. Their call center approach is just for harassment. If a genuine Barclays employee had called me I would have made them understand that chasing this debt would just burn their blood and waste their money.
The complaint has been investigated and resolved to the customer's satisfaction.
This review was chosen algorithmically as the most valued customer feedback.
I signed up for automatic payment. Barclay's Credit Card company pulls money out of for the amount which is NOT DUE yet. It causes my account overdraft. I made a payment before due date. Then I signed up for automatic payment. The way I understood is that Barclay will only pull the amount due. When I contacted them, the answer is it is out of their...
Read full review
Barclays Bank
-
Crooked Bank
WARNING>>>WARNING>>>WARNING

Horrific Juniper Bank. Tried to use Juniper's online system to pay credit card monthly payment (very first month). Their system did not credit my payment through...after I had followed all of its miserable instructions. What a creative money sieve. Reading all these other complaints...This is a truly cheat bank system...Barclays, Delaware, Joe Biden connections, whatever it is.

Customer service..."Customer Service"...has the easy out and non assistance (trained) individuals to easily dismiss your claim and move on with their day with no way to help you. Sorry sir, your rate is now such and such, and you are delinquent. That will be $39 additional for your problem, and a new higher rate. Sorry.

Luckily I can still get the hell away from this bank, but some poor schnookered people won't be able to get away from them and it's another example of the implosion from within that is hidden from sight...and we all suffer. Fat cats laughing all the way to the bank...and these poor bank customer service reps...so laughable what they are stuck to do.

Stay away from Juniper and watch out for them all.
This review was chosen algorithmically as the most valued customer feedback.
Frontier Airlines offer this card that is being financed and run by Barclay Bank in Wilmington, DE 19899. Frontier Airlines offered and I opened my account with Barclay Bank about 2 years ago at about 16%. I was late on a payment one time about a year ago and they raised my APR to 18%. Recently I made a payment too early. They applied that payment to an...
Read full review
Barclays Bank
-
Internet fraud
I received this on sunday night

Barclays bank plc
25 riverpool street
London e14 5hp. United kingdom.
Our ref: bbplc/lon/pa/inv/2008

Dear sir/madam,

Last notice on your lottery prize payment
This is to inform you of your recent lottery winning prize with uk
Lottery promotion played under computer ballot system (Cbs) which your
Email id won you the prize sum of & pound;501, 034 (Five hundred and one thousand
And thirty four pounnds sterling) , and it is ready to pay off.

Ticket winning number: uklp/
Therefore, you are advised to contact investment department of barclays
Bank plc:-

Dr. David wood
Telephone no: 44-7045718298
Email: [email protected] Uk and submit the following information to enable
Him process your payment immediately.

Your name:...
Age:...
Address:...
Occupation:...
Marital status:...
Telephone no:...

Your id/or driving licence (Photocopy) for identification.
Note: if you fail to contact the officer-incharge for your payment within
Ten (10) working days of this notice, your winning will be revoked and
Declare null and void. Finally, you are strictly advised to keep your
Ticket winning number confidential to avoid being defrauded by
Impersonators.

Congratulations to you once again, while we look forward to hear from you
In due course.

Yours faithfully,
Sir ken allan
Co-ordinator, uk lottery promotion.
— msg sent via ksu webmail - http://atmail.com/
Barclays Bank
-
Credit card rip off through barclays
The juniper card and barclays bank is a financial scam!
I was checking out a new computer at the santa monica apple store and an employee said if I filled out a form, that I might be eligible for immediate credit with the juniper card with terms of 0% for 1 year. Because of my excellent credit rating, I was approved for over $1, 000 and I went home to further research their products, I then received a call that my dad had died of a heart attack and I left immediately. While out of state for almost a month, handling all the funeral arrangements and the estate business, my bills were being paid by auto-debit. When I returned to ca, I used the juniper card and I saw on their first statement that my interest rate jumped from 0% for one year, to 29.99%!
When I called, the people at juniper and barclays bank of delaware, I waited over 15 minutes for an agent and everyone I spoke with was unbelievably rude. The supervisor said the reason the interest went up 30% was because I didn't use the juniper card at an apple store within 30 days! I used it 32 days later. The apple employees explained none of this to me at either time! Before using the juniper card, I browsed the terms and information but missed a & ldquo;see below" fine print line. There is a (Very small and hidden) sentence in the contract that states, if you don't use the juniper card by barclays bank of delaware in 30 days, the interest goes from 0% for a year to 29.99%. Even though I spent less than the credit limit, the interest put me over the limit! I explained the situation, and no one at barclays bank or juniper was helpful, friendly or the least bit understanding. Not only would they would not lower the interest rate, or the over limit fee, even for as a gesture of good will, they charged me a $39 late fee because while I had been on the phone with them, because I missed the payment cutoff time by 45 minutes est! I highly suggest that you never use barclays bank or juniper! I have the feeling they may be up for a class action suit, if we really do see reform as promised, after the recent elections. I am wondering if this is one of the banks we bailed out!
To juniper and barclays bank, any means, including, a small oversight from grieving the death of a parent is another way to make more money.
This review was chosen algorithmically as the most valued customer feedback.
Many years ago I took out a personal pension plan with Barclays bank, the simple reason being my brother had just joined them as a salesman and I was just giving him a hand up to get started. I paid into the plan for some years but unfortunately, redundancy and loss of earnings, ment I could not keep up the payments. Despite this as far as I am aware I am...
Read full review
Barclays Bank
-
Illegal bills unethical approach
Dear Sir, Madam,

Please cancel my Barcley priority circle membership. (Card no 4339481349384350)

I was told on that their will be no charge's got a call from your one of executive Arun. But during my interaction he never said

that its having any charge he said its free of cost you will be receiving some trolley bags, resort coupons etc etc& then he

Handed it over to Marketing executive Rakesh he said the same its free you don't have to pay anything, then I said okay if

its free.

Now on 1st Oct I got message on my mobile(09868313969) ----- Welcome to barcley priority circle you will be receiving welcome

letter in 7 days but I have never received it till now& on 8th I am getting message that you have to pay 6741.6 DR.

I got shocked & called at customer care that I have never used this card how come then they said it's a priority circle fess.

I told Manorma, Virendra your customer executives the same they told me to contact 011245081222. Continuously I am

Trying on that no but it's busy, keeping me only on hold option.

Till even I have not received my pin no. How can one charge if I have not signed any welcome letter or even I have not received it.

Kindly cancel my priority circle membership which I had never applied even.

Don't force me to take harsh action on Barclay Bank
Regards

Tushar Mattoo

Process Engg

& Social Activist (New Delhi
Barclays Bank
-
Ineffective card and bad usage
The rules engine for card usage prohibits people from using this card. So many times, I've had this card declined because of some "security" reason. This even occurs in the same zipcode as my billing address. When I called to see what solution can be provided, they said there is nothing they can do short of me calling each time go out of my area ahead of time. Thatsince this happens even in my own billing zipcode, what do I do? The answer was "sorry for the inconvenience". After 40 minutes on the phone with them with 30 minutes of it being on hold while their figure out how to pull their head of their their [email protected]#$%!

Then the account gets closed on me so when I tried using it later in the afternoon, it was declined yet again. Once again, back on the phone with them and they reinstated the card and I have to wait 24 hours before I can use it again. The response this time was "sorry ma'am, this is procedure. there is nothing we can do but wait 24 hours". NOTHING! Even when it was a mistake on their part.

ONCE AGAIN, I GET INCONVENIENCED! Oh, but if I want to complain, I can fax a letter to their fax number.
Barclays Bank
-
Harrasment and torture
I am biju george, and barclay credit card no. Is 4339513282366190. I had
Made a transaction of rs.299 / - from archies gallery on 29/02/08. I
Deposited a cheque of rs.299 / - of punjab and sind bank bearing cheque no.
081358 for the same in a skypak box located at kid's house (Needs dept
Store) a-2/5, acharya niketan, patparganj main mkt, near bata showroom,
Mayur vihar-phase-1, new delhi, 110091 (Box_no-sk0583). Through next
Statement I came to know that barclay's had not received the cheque.
I called there customer care and told them about cheque details and skypak
Box details where I had deposited the cheque. There executive told me
That they are going to look into the matter and revert back to me. I
Waited for some weeks but there was no response from there side. Then I
Called them again and again just to settle the issue as I have been using
Others credit cards and services where I have never been a defaulter. I
Have been making my payment on time and avoided any hassles and late
Payment fees. Each time I called barclay's the executives used to
Take all details and promised to update me of the same. For three months
They kept on debiting my account with late payment fees and interest.In
July, I called there customer care to finally finish the issue, the
Executive told to pay the principal amount i. E. Rs.299 / - and then we will
Definitely sort the issue and then again I made my payment of rs.299 / -
Through same skypak box which the barclay's received. Still next
Month on they kept on debiting my account with late payment fees and
Interest. Since august onwards, daily they started calling me up 5 to 6
Times a day and send 4-6 sms daily. I was fed up with them, and in
September, I wrote a complaint narrating the whole incident and tear the
Card and dropped the complaint as well as the torn card in complaint box
In barclays bank plc, first floor, eros corporate tower, nehru place.
Still there was no communication from their side. I called them and there
Executive told me that they received the complaint but still they kept on
Bothering me since them. I need some advice on this issue. Pls guide me
What to do next.

Consequences : I feel I am being harassed and mentally tortured. I want
To get rid of it. The barclay's phone call and sms have been
Disturbing me daily in and out.
The complaint has been investigated and resolved to the customer's satisfaction.
Barclays Bank
-
Scam and cheating
I had my LLBean Visa a long time and then when they switched to Barclays I was declined. I waited five weeks for my Barclays card and they never sent me a letter of decline. I was promised that I would get the card in two weeks. I am angry. They would not give me reasons why I was declined. That worries me because I gave Barclays employees all kinds of personal info. That makes me wonder what the status of all the banking institutions are if a bank like Barclays are rejecting people like me. Sad... sad... Oh well!
Resolved
The complaint has been investigated and resolved to the customer's satisfaction.
The complaint has been investigated and resolved to the customer's satisfaction.
Barclays Bank
-
Rip off
Juniper is the credit card for Frontier Airlines frequent flier. I have made many complaints to Frontier and Juniper to no avail about how bad the bank, credit card, and treatment is from Juniper or Barclays as they are now. Customer service is rude as are the supervisors which for sure reflects upper management. Some of their tricks are to label a payment "nonconforming" so that it is handled longer and therefore generates late fees and interest; transfer you to their headquarters customer service which is no better than regular customer service; mail statements first class that take 10 days to reach someone and then any reverse USPS mailing also first class takes another 10 days on a 21 day grace period---guess what happens every time--late fees and interest. When you pay on transactions without "their" envelope it's a non-conforming payment. When you pay without an official printed statement returned to them, it's a non-conforming payment. I finally canceled my card and my peace of mind has tripled. I will never ever work with Barclays or Juniper.
I cannot believe the conversation I just had with Gary, one of the so called relationship managers with Juniper Bank. Guess what? THIS RELATIONSHIP IS OVER! Because I mistakenly sent them my September payment, on time by the way, in an amount that was $5 (that's five dollars) less than the correct amount, this company not only charged me a $39 late payment fee, they also raised my already obscene interest rate to an even higher obscene rate! 26.99% APR. Now here's the best part... are you ready... for October I sent them a $5000 payment, on record before I spoke with Gary, think that had any bearing? NO WAY! They still raised my APR. I've never been late, always paid the minimum, often paid more. Obviously Barclays is not interested in a happy and satisfied customer, angry and upset is OK as long as they pay. Well, not this customer. I have cut up my card, and will be sending the pieces to their executive management, and paying off the remaining balance of my account.
Resolved
The complaint has been investigated and resolved to the customer's satisfaction.
Barclays Bank
-
Atm fraud
Dear sir/madam

I am banking with Barclays bank and on the 7th of September my account was illegally used, the amount of 5241dirhams was withdrawn in the Filipinos, I realized this on the 11th and contacted the bank the consultant then said to me that I will receive a call back from the bank within 24-48hrs after submitting a claim form witch I submitted on the same day. I then waited till Sunday the 14th and did not hear from them I then contacted the bank and was told that this is not their problem and will be called within 180 days, I explained to them that this is my salary account and that this is my living money, they told me there is nothing they can do and that this is the bank policy I feel this not to be appropriate as I trusted the bank with my details and expected them to be using the best technology to protect us from such crimes. I do not feel that this is my problem as im still in position of my only card supplied by the bank, is there something I can do about this legally and how do I go about it.

Yours sincerely
Stephanus Ferreira
Barclays Bank
-
Poor customer service & receiving the amount
I'm the customer of Barclays in India (Nov. 2007 – till date), I m not using this card for my regular uses, I use this card only once and that the mistake i made in my life. Dont ever believe on the customer care people misguide you and never tell you the truth behind so-called customer care service. They offer me the medical insurance service through this card, when i told them that i don't want they told me Do not worry if you canceled this then you Do not have to pay any single rupee. When i canceled that police within the month of period i inform them that i canceled that policy, they said ok no need the approach to Barclay the if you canceled that policy and you don't have to pay any thing.

But after a month of period when i received the statement it showed that the amount is credited when i called up again they said don't worry you will received next month the corrected statement. In month of June i received the SMS that your card is suspended due to the outstanding When i approach again then again told me the same sentence that we will reverse that amount you will received the corrected statement.

But this is the September month the situation is same and they not doing any thing about my query but they are very particular to send the reminder SMS and reminder Recorded call. They also mention one number that is relation the dispute department. I tried that number so many time number never getting connected.

After the 10 month they are now saying the new thing that you not informed the Barclays card department for cancellation.

I required your suggestions and guideline to avoid the further complications
Barclays Bank
-
Harrsement to the customer, bad behaviour of the customer service staff
Dear Sir,

I am your customer (Credit Card Number : 4339513750687424) and have been a respected & privileged customer of not only your bank but also reputed bank Standard Chartered Bank, HDFC, ICICI to name a few which have been upgraded to Gold and Titanium for being a privileged customer.

My complaint are as follows :

I had received your bill for the period Jan- March 1, 2008 amounting to Rs. 20708/- . I had deposited the cheque into my nearby drop box - Gala Medical Stores, Mulund East on Friday, Feb 22, 2008 (this is where I have always been depositing my cheques which have been cleared). Though I was on my official tour, I never being a defaulter religiously deposited the cheque on Feb 22 (which was the last day of payment).

On Feb 23, I receive a call from your "RUDE " customer service staff "demanding that I pay the amount by cash". I being a patient customer, thought that if would be more meaningful and wise to speak to your bank instead of speaking to some "sleazy customer service staff who did not have the basic etiquette of talking to a privileged customer like me". ALSO, LET ME ALSO STATE THAT FEB 25 & 26, 2008 WAS A DECLARED BANK STRIKE ALL OVER INDIA.

I did call your bank staff on Feb 27, 2008 and spoke to Mr. Manish who was very cordial enough to assure me that the late payment charge would not be implied to me. I was very impressed.

BUT, to my dismay, I receive a bill dated March 1 to April 2, fining me Rs.300/- as "LATE INTEREST FEE, WITH AN EXTRA INTEREST OF Rs. 935.12). The funny part is that, they cleared my cheque and still sent me a late payment. When I called the customer service staff again, they AGAIN agreed me to reverse the payment. Me, again not to mention my "privileged status" paid the bill which was rightly due to me, amounting to Rs.191/- . YES, I REFUSED TO PAY THE UNETHICAL LATE FEE CHARGES INDUCED ON ME"

From then on the harassment began… Your customer service staff kept calling me "threatening me, using bad language". They ALSO, sent me an SMS threatening me that they would inform the credit bureau to stop my other credit charges.

Now this is a limt… You have forced me to write this note. But this is not the end, I am forced to go to the PRESS and CONSUMER COURT for the classic harassment and mental torture you staff has put me through.

Best regards,

Ratan Palan
Mobile NO : 9920 431556
This review was chosen algorithmically as the most valued customer feedback.
I got a barclays credit card a a very fine day i was offered a premier league membership full of confusion and misselling, when i complaint about it they said they cant do anything and it could not be canceled and if u want to know more call our call center, its been a month i filed my complaint with the card division and haven't received a single call from...
Read full review
We are here to help
16 years' experience in successful complaint resolution
Each complaint is handled individually by highly qualified experts
Honest and unbiased reviews
Last but not least, all our services are absolutely free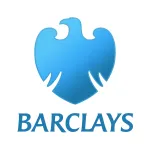 Barclays Bank contacts