Barclays Bank complaints
203
Barclays Bank
-
Jet Blue Credit card
We used the link on Jet blue airlines website that stated we would get a statement credit and 15,000 bonus points on our first statement. They must have had a bait and switch because they are claiming that in the terms and conditions we agreed to 60,000 bonus points and nothing else. We would not have opened the card if that were the case. We have now closed the account and paid it off. But we are upset at this bait and switch from the comany.
Desired outcome: Refund us $151 as we closed the account and they are refunding the $99 annual fee.
Barclays Bank
-
Community Account & Business Account: St Andrew's Church, Cotton, Suffolk
The Community/ Business Accounts for Cotton Parochial Church Council need to change the signatories because a new Treasurer has been installed. Please send me the paperwork required to complete the transfer. The members agreed to this change at the meeting yesterday, so would it be possible to undertake this transfer immediately, as there are several creditors awaiting payment.

Thank you.

Richard Lawson (new treasurer)

R J De Beer (outgoing treasurer)

PS Could you please advise me of the nearest bank I may deal with.

Please send the required documents to:

Mr R A Lawson, Applewhite Barn, Old Newton, Stowmarket, Suffolk IP14 4EU
Barclays Bank
-
Unauthorized charges on my card
Had 9 months of unauthorized charges on my card. I gave Barclays a written explanation of why it was not authorized. A vendor had not canceled a membership, kept charging me monthly for services I was not getting. Barclays did their 'investigation' and then told me the charges were valid because of the history I had with the vendor. My first initial charge I was not disputing because I did receive the services, the 9 after were NOT a authorized and I did not receive the services the vendor charged me for. Barclays customer service are box checkers and don't look at the facts or listen to the facts. They do not protect their customers from fraud. I have closed my account and will never do business with them again.
Desired outcome: A real person to see the facts and see that I was charged almost $1000 all together for services not received.
Barclays Bank
-
credit given to Chase card did not transfer to Barclay when they took over AARP cards.
I have been dealing with Barclay Bank (8) representatives since September 2021. I have talked to several departments concerning my case. Representatives promised me resolution, but I have NONE. I was just told today to call tomorrow to talk to the Resolution Team, they had closed for the day!

In short: I received a refund from Air B&B in Sept. due to a cancelled wedding in New Mexico, due to Covid. I have all the numbers and documents to prove that transaction. They credited my Chase credit card. Barclay took over that account within days of that transaction. Chase won't talk to me and Barclay is saying they can't help me get that money refunded to my account. I wrote a dispute letter as requested by your representative. I have called the company since Sept. 2021 with no satisfaction. I have proof from Chase that my credit card received that credit of $392.42 !

I have documents to prove all this info.

I am so upset about Barclay's customer service. I live on a fixed income and need this money. Actually today, one of your representatives said that something is wrong with my account with my husbands name on it. I separated from my husband 18 years ago and he died in 2018! He never was any part of my accounts. You can imagine my disgust with this response.
Desired outcome: I want my refund of $392.42 credited to my Barclay Bank credit card!
This review was chosen algorithmically as the most valued customer feedback.
Imagine my surprise today when after being a holder of a Barclay Bank Mastercard for many, many years, all of a sudden my credit limit has been reduced by $2,800. I have had a limit of $12,350 for years and I saw on my statement that they have lowered it to $9,550. Coincidently this is only about $250 above what I owe. I can see no reason for this. I have...
Read full review
Barclays Bank
-
Credit card
Failure to refund:

There is no option online to get a refund back to your bank. Customer service, via phone call or secure messaging, is totally nonfunctional.

I had a negative account balance after a refund from one merchant. Two months, four phone calls and three secure messages later, I am still waiting for a refund check.

Avoid this credit card. Thank you for reading.
Desired outcome: I pay in full on time or else am charged late fee and/or interest, and expect the same from the other end.
Another phone call, escalating the call to supervisor, and one more month later, finally I received a refund check from Barclay's.

As for a compensation, they refused to even commit that the issue has even been discussed during previous calls, let alone promised to be sent to "higher management team" for approval - hallmark of poor record keeping, dishonesty and/or disrespect of customer's potential financial hardship.

Again, please avoid this credit card.
Barclays Bank
-
Blocked/closed bank account
Barclays customer for many years and use online banking. Problem occurred when I received a new debit card and was unable to activate it in pinsentry machine to log in. Have made several calls to bank and problem unresolved. Was given a Skype number and during the course of the conversation was informed that because of new banking regulations, my account has been blocked/closed as I do not have a UK residential address. I am a temporary resident in Australia. I asked for my money to be transferred elsewhere, another UK bank, but that didn't seem to be an option. I am wondering if this is a scam?

I am now in the position of not being able to access my funds, which include a UK pension which was paid into this account. This has occurred in the past few days, late January. I would have expected Barclays to have advised me that as I don't reside in the UK at the moment I can no longer hold and account. Would mention that I have been in Australia for a few years wothout any problems.
Desired outcome: I would like an apology for the distress and inconvenience caused. Would also like to have access to my money, so that I can move it elsewhere.
Barclays Bank
-
Interest charges accrued for 2 months on fraudulent charge
I had someone get a hold of my card information back in November and made a 2, 000 charge to my card. I caught it pretty quick, and shut off my card, and called their fraud department. They canceled my card, and sent me out a new one. A week after I got a letter in the mail saying that I wasn't responsible for the charge, but never saw anything reflecting it on my account. I waited a month, still nothing. The second month went by, and I contacted them again. They said they were sorry, and they would get on it right away. Well finally after 2 months they took the charge from my balance, but NOT the interest charges on 2k for two months. I sent them an email, and get a response saying I have to contact another department now to get that taken care of. This company is a total joke when it comes to professionalism.
Desired outcome: I want the interst charges taken off. And not have to jump through hoops to do it.
Barclays Bank
-
No 2FA or Email Alias in Online Account
Even after frequent secure message and phone requests for years, Barclays Card Services failed to secure customers' online accounts by implementing 2 factor authentication and allowing '+' email aliases.
As many customers services I came across lately, theirs also replaces security solutions with PR statements and references to the vague disclaimers in their website.
Desired outcome: Be respectful of customers' online security and fix holes
Barclays Bank
-
Online or any account access
Tell me why I can not get any online access and try to call on hold for a hour no one answers. I try to get access code and it never sends one. I just got transfered to barkleys this is the worst bank of all time and I will put this on every media site possible just to try to keep people away from this bank. Chase was so much better never had a issue.
Barclays Bank
-
WoolwichBarclays Branch managers and stuff service
__Statement against Barclays Bank stuff__
__As A British Barclays Bank you are a very slow to restify mistakes or to resolve disputes ( Based on actually proven case) that Banks routinely overcharge small business customers by hundreds of
£ 358.00millions years__
__I confirm that my Barclays Bank made a mess of my account and courses me to lose money and didn't spend time putting it currently__
__For that reason I am in a right time to claim financial compensation for my time and trouble in addition to any financial loss__Please pay now £ 358.00__Thank You__
__Sincerely Yours__
Desired outcome: Holiday Refund £358.00
Barclays Bank
-
Unable to close my account
I have been frustrated for many weeks by trying to close my Barclays account. During my attempts they have locked me out of online banking. My card was cancelled. I called them by phone and got a good run around. I wrote a letter to them, head office. I stated my request. They then sent a letter for some reason to my old address that's not valid ( the house has been sold) I told the bank. If I can not use a letter, or phone, or internet to close my account what is left? My experience with this bank has been just horrible, I went to the branch in Haywards Heath to set up internet banking, it took 3 visits to finally do that, no one there seemed to know how it works. I paid for a flight ticket with my barclays card, later they cancelled the payment! They caused much stress and hassle, now it just continues. I did ask for the account balance to be paid into a UK account, (my sister) is that too complicated for them.
Desired outcome: To close my account
This review was chosen algorithmically as the most valued customer feedback.
I received an email about the end of May stating my card (last 4 digits 5141) had been cancelled due to lack of use. I have had other card companies that sent me an email saying if I didn't use in the next few weeks they would cancel my card, so I used it. No problem. I called customer service at 866-928-8598, the Asian Lady that tried to help me was hard...
Read full review
Barclays Bank
-
Horrible
So we signed up to get hotel credits and everything was fine until we needed to do a chargeback on a unauthorized charge.

Barclays bank (who barely speak English) first refused stating it was a signed for charge which it was not, then refused stating that the company was not a recognized company? We went ahead and just paid it.

Then some months latter out of the blue with no charges a charge appeared and when we called in they stated "interest charge" but how do you have interest on a account that was paid in full with no charges? After fighting with them and the fact they kept doctoring documents we cancelled the card.

Now they have hit our credit report with derogatory remarks, checking out credit etc. and has lowered our credit score by 85 points! How are they able to get away with fraud and lies like this!
Desired outcome: Remove the negative remarks on our credit report and all history
Barclays Bank
-
I would like to contact your customer care manager
Am c. jayaprakash from chennai city in India and am having an
safe keeping in your churchill place, London. I am trying to contact the concern person through mail to retrieve my safe keeping deposit but I have not received any reply from your bank till today.( am trying to retrieve my money from 2017 onwards) now I wanted to come there in person before that, who is the right person to contact his/her phone number and mail address
I want it now. Please help me and send me the concerned person name and phone and email address to proceed further from my side. My mail address is [email protected] and my hand phone number is this 009840077911 please help me urgently to settle the issue without any more delay please this is not scam or illegal activity, I am a absolutely
decent and genuine person.

c. jayaprakash from chennai city in India
Desired outcome: settle my issue at the earliest ( I need to receive my fund amount at the earliest)
Barclays Bank
-
billing
I was notified by a credit score monitoring company that my credit score had dropped. Once I received the notification from the monitoring company I contacted Barclays and was informed my account was on electronic billing which was a complete surprise to me. I immediately brought the account current and requested Barclays to correct the information on my credit report and fix my credit score. Today I spoke with a customer service manager (Dave) and was told they only report factual information the the credit bureau and the payments were late regardless of the reason and there is nothing they can do. I asked why it took them 90+ days to send me a letter by mail and he had no answer. I find their customer service appalling.
Desired outcome: for them to send a letter of explanation or do whatever it takes to bring my credit score back to where it was.
Barclays Bank
-
Credit card fraud
Hi

Complaint ref cr6f6cnywg

I have a initial complaint ongoing which is not being sorted urgently although they saying its fast tracked i have still not recieved a call from them.
I am worried sick this complaint is with barclays they made an error putting late markers on my credit file no fault at mine as theyr aware i was a victim of fraud so these late markers were from them the company sorted out the fraud side of things however not realised the late markers accurring from it. i know this will eventually sort out as its not my fault but im desperate for it to be sorted asap im in the middle of a house sale this will effect it i urgently require a letter to state this is an error from your side or remove the late markers urgently or atleast someone call me asap im going mad with worry here i cant sleep or eat properly.

Kind regards
Mr nisar kabir
Desired outcome: Remove my late markers or send me a letter to provide my morgage provider stating these late markers are in error and will be coming off
Barclays Bank
-
Credit cards
Was booking a hotel room and a Barclay add popped up saying if I applied for there credit card which could be done immediately they would give me $100 off the room, but instead of giving a credit card immediately they gave all sorts of excuses and said they would have to investigate before giving a card. I have a 785 credit score. this was just a way of getting business by fraudulently offering $100.

It is only $100 but I think I will sue. Haven't sued a bank since I retired, but I still remember how to file.
Barclays Bank
-
bank draft
I want to know attached Bank draft is orginal or fake.
This draft send by Melody Maria cont no is +44-7466724517 and take money from me 50, 000.00 for process charge on the account of
A/C No-45230100008244
Name-Ranjeet Kumar
IFSC-BARB0MALVIY
Cont No-8355057906/9960746471

My Details
Name-Joydul Mondal
Cont-7631900026
[email protected]

please Help me.
This review was chosen algorithmically as the most valued customer feedback.
Barclay's bank did a classic bait and switch on my mother, then an 85-year-old vulnerable adult with dementia and other health conditions. Barclays Ring Card, in big bold letters promised her that with her excellent credit rating and credit history she was 'pre-approved' for a zero percent balance transfer, with no transaction fees, and no other fees. My...
Read full review
We are here to help
16 years' experience in successful complaint resolution
Each complaint is handled individually by highly qualified experts
Honest and unbiased reviews
Last but not least, all our services are absolutely free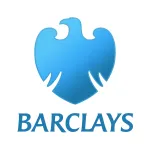 Barclays Bank contacts