Whirlpool complaints
1042
Whirlpool
-
American Standard Americast Sink
I purchased an American Standard Americast sink many years ago. It was supposed to have a lifetime warranty. It has started to rust and peel and now has very sharp edges, which is very dangerous. From complaints I have been seeing, this apparently is a common problem with this sink. I have been communicating with this company for several years, sending emails and photos. I finally got someone to respond with an answer - they will send me $100, which doesn't even begin to cover a replacement sink.
Desired outcome: I want a replacement sink.
Whirlpool
-
Dishwasher
Purchased 8/2021 leaked first month, had vent repaired twice (under warranty) still leaks and dishes won't dry… Now they say they can only warranty parts and they don't have a technician in my area… Ridiculous and why have a disease tic you have to dry dishes and my kitchen floor is getting ruined 🤬 Purchased at Home Depot - Hermitage, PA because it's the only one they had in stock model #WDF520PADM 9 serial #FA2945982 had fry's appliance (Greenville PA) out Oct 2021 and February 2022 replaced vent (still not fixed)
Desired outcome: Different dishwashers believe it's a lemon
Whirlpool
-
Policy of not delivering partial orders of appliances
Mid-February 2021 I ordered and paid for the following Whirlpool/KitchenAid appliances:

KFID500ESS, KMHP519ESS, KUID308HPS, KDTM604KPS, KODE500ESS, KRMF706ESS, KVIB606DSS, KOWT100ESS, KCGS956ESS

In addition to loving the look and reputation, there was also an up to $1,700.00 rebate offered.

The order was really 2 orders as I added 3 of the appliances a day or so later in order to get the full $1,700.00 rebate.

The originally anticipated delivery dates were early April 2021. That was changed to May, June, July, August, September, October, November, December, and then January 2022.

January turned into February, then March, and finally April again with me calling and pleading, begging, offering the suggestion to send the appliances they had, etc.

I was informed and couldn't believe my ears that Whirlpool has a policy of not separating orders that had been in place for some time.

Since I had 2 orders, the second order did come in September of 2021, but they were appliances that were not essential to our home renovation.

I called, emailed, pleaded, threatened, etc. to no avail.

Finally, I canceled the order for 2 of the appliances that were not available and which would call Whirlpool's policymaking them to send me what they stated that they had. Indeed I received the partial order in March of 2022 which is missing the refrigerator and dishwasher.
Desired outcome: Honor the rebate in full.Provide the refrigerator and dishwasher at the price originally paid.
Whirlpool
-
Microwave 2019 lowes
Went to reheat a small desert and heard whizzing sound ran back to find inside micro had flames opened door and was able to blow out seems the power was triggering it. Fire came from plastic center under turntable
Recall of many years ago doesnt cover this/our model So maybe it needs be expanded?--this is a relatively new Microwave should not have to replace:(

This is EXACT issue as previous recall
Desired outcome: replacement or send repairman asap
Whirlpool
-
AquaLift Technology
You're asking me to provide as much information as possible?… ….? At the moment I'm exhausted and disgusted because of the false advertising of this product (my new gas range). A quick lift does NOTHING and I mean NOTHING! I've run the process three times in the last couple of hours and the bottom of the oven is still not clean. I can only mention the false advertising because this new technology doesn't even clean the walls or the back of the oven. Here I am, new house, house of my dreams and I foolishly purchased an entire suite of Whirlpool products (washer, dryer, dishwasher, refrigerator, microwave). I will be returning as many of them as I possibly can mainly because I am so disappointed with your marketing.

Back of the oven.
Desired outcome: Buy-back this has range
Whirlpool
-
Whirlpool sidekick SS refrigerator
Purchased Whirlpool SS sidekick refrigerator/freezer 2/29/2016. Signed up for additional 5yr warranty at Lowes.

7\27\18 Thermistor on frig stopped working. Which means it was no longer able to go into defrost mode, causing ice to form. It was replaced.

Now fast forward 6 yrs. 3/8/2022 Refrigerant has leaked out of frig. This has been confirmed by local appliance tech, and a certified Whirlpool tech.

The tech did state that the tubing for the refrigerant is too thin. He also said that it was nothing we had done.

Called customer service. Nothing they can do about it.

It will cost $800 to repair this lemon. I'm extremely disappointed in this product. A high end appliance that doesn't last more than six years!
Desired outcome: Repair cost
Whirlpool
-
Aqualift Oven Cleaner
This is the WORST oven cleaning system I have ever dealt with. Unfortunately I had no idea this was the only way to clean this oven when I bought it. I am on my hands and knees scrubbing this useless oven and it still won't clean. How I miss the old days when I could push a "clean" button on the oven, walk away and 3-4 hours later it was all clean. I just bought this complete Kitchen Aide set for our home and love the rest of the appliances. I really wish I could exchange this for a regular cleaning oven. We are also general contractors and will steer clients from this oven. Do not buy this oven!
Desired outcome: Exchange for a different model.
Whirlpool
-
Dishwasher
I purchased a Whirlpool dishwasher in October, 2019, and it has created endless problems since the day of installation. The machine episodically leaks copious amounts of water, flooding my kitchen floor and surrounding area. Because this is an intermittent problem (around 1x per week), it appears to be difficult to diagnose and repair. Today marked the eighth service call on the dishwasher, and the leaking continues. Fortunately, a service technician was able to witness the flooding, but no repair has been accomplished. I have reached out to Whirlpool customer service, and wrote an email to the Director of Consumer Relations, as well as the CEO of Whirlpool, neither of whom had the courtesy of responding. Whirlpool clearly has no interest in standing behind its product, nor providing any semblance of appropriate customer service.
Desired outcome: I believe that a new dishwasher at Whirlpool's expense is justified at this time.
Whirlpool
-
Dishwasher, refrigerator, stove, washing machine, dryer
Specifically in this case I am talking about my dishwasher. It does not clean the dishes. I put a load of dishes in and selected heavy wash after running the one load of dishes twice the dishes are still dirty. The racks are flimsy and I have had to replace the rack and its mechanisms for x. More than once a year. The quality of this dishwasher doesn't exist. The dishes are rarely dry after washing and very frequently dirty. This particular instance that I am speaking of I had more than 40 plates serving vessels and utensils that needed washing. It was going to require at least three or four loads to get it all done. I haven't gotten past the first load yet because after going through two separate washing the dishes are still dirty. The quality of all five of my Whirlpool appliances is nonexistent. I do not even understand how you can make such poor quality appliances. I seriously doubt that any Whirlpool executive has Whirlpool appliances in their home. I won't be buying them again. Shame on you for filling up the landfills with your crappy appliances because they don't last and they don't do their job.
Desired outcome: Replaced with quality appliances
This review was chosen algorithmically as the most valued customer feedback.
BBB Case # 16798462 Description of Complaint: Whirlpool Residential Refrigerator in my 2021 Jayco Pinnacle 36KPTS 5th Wheel Camper TIMELINE OF REPAIRS (Or Lack of). 04/2021 - Ice maker not working - turns out fridge was not cooling 04/2021 - initial tech comes out to check fridge 04/2021 - parts ordered and sealed system tech has to come out to...
Read full review of Whirlpool
Whirlpool
-
Products
Caution!

It's sad when a Quality company drops to an unreliable level, BUT that is what has occurred to our US-based legacy company!

Over the past five years, we have had to purchase TWO Whirlpool washers!

Sad but the last Kenmore/Sears brands lasted over ten years before having problems!

In searching for the replacements we found that the Whirlpool washers and other products were about 1/3 more expensive than competitors, and Whirlpool does not provide coupons or compensation for poor product quality!

Consumer Reports confirms this drop in Quality in their reviews!

Sorry, Whirlpool... But I will NOT be falling for your "perceived quality" again!
This review was chosen algorithmically as the most valued customer feedback.
I bought a high end counter-top microwave from a Whirlpool dealer just about two years ago (Model WMC 50522) as part of my new home's kitchen. It is now having some issues where it starts for a few seconds, then stops. The business I bought it from unfortunately closed and Whirlpool provides no support in my region of the country. When I contacted other...
Read full review of Whirlpool
This review was chosen algorithmically as the most valued customer feedback.
I have a Maytag refrigerator that I purchased from Bestbuy in June of 2021. I called Whirlpool customer service Jan 29 to set up a service call for my refrigerator under warranty because the online tool was not working. I was told that there were no warranty service people in Hamilton (due to Covid) and that the supervisor Kelly would escalate and have...
Read full review of Whirlpool
Whirlpool
-
Brand new French Door Refrigerator failed after 7 weeks of use
We purchased a Whirlpool 24.7 cu ft French Door refrigerator Model no. WRF555SDFZ and 7 weeks after it was delivered, it failed. We lost over $350 worth of food and Whirlpool service wanted us to wait THREE WEEKS for a service appointment. It was delivered on 12/18/21, failed on 2/3/22 and they expected us to wait until 2/21/22 for a service tech and go THREE WEEKS without a refrigerator! Then we find out there is NO WARRANTY for food loss due to THEIR product's failure! I guess they KNOW they build garbage! We had purchased the refrigerator at Best Buy so we went into the store and Best Buy has replaced the garbage refrigerator with a brand new LG French Door refrigerator.
Desired outcome: We want to be reimbursed for the food loss caused by the failure of Whirlpool's brand new refrigerator failing without warning.
This review was chosen algorithmically as the most valued customer feedback.
I have had an issue with the washing machine three times since purchase. The plastic over the hinge on lid cracked. I called made appointment, that was changed after calling and they stated Lowes is not supposed to make appointment. They came had to order new lid took some time but it was fixed under warranty. The plastic cracked again in September 2021. I...
Read full review of Whirlpool
Whirlpool
-
Top Freezer refrigerator
I have a conditioned garaged and continue to have water condensation under freezer door. Flamingo has come 4 times, replaced door, replaced seals, no resolve. This has occured over 7 months in all types of temperatures. Now they wont honor the warranty and let me pick another refrig. No where on the unit description from Best Buy does it say indoor use only or warranty void. THis is BS and false labeling. I am seeking legal advise. [email protected]
Desired outcome: refund and allow a different ref
Whirlpool
-
Refrigerator Model WRF555SDFZ
Since day one, when you put your glass under the icemaker and push the button, the noise that's made as the ice comes out could wake up the dead. Another problem is sometimes the ice just keeps coming out very fast like it's uncontrollable. And after using it for several months, sometimes the ice gets backed up in the chute and creates a mess when I dig the backed-up ice out.

Otherwise, we are enjoying the refrigerator.
Desired outcome: I was hoping there was some way to make the loud noise of the ice coming out to not be so very loud. Is there any way to keep the ice from getting backed up? Is there any way to control how much ice comes out at one time?
Whirlpool
-
Clothes Dryer
WGD7500GW0/ M91704409
I have a dryer for a little over a year and it STINKS. It takes literally hours to dry a load of clothes. I have had DanMarc here and I paid for it and they found nothing wrong. Then after complaining to Whirlpool that it was still not working well they sent another rep from DanMarc who said, the timed dryer worked fine, the sensor dryer was "up and down" whatever that means. He also raised the vent hose and reset it. I don't know what up and down means but it doesn't say its works great to me. So now I did wash and the first load took 2 hours on timed dry, this was a lightweight load should have tried in way less than an hour, and the load today took 4 hours on the sensor setting and when it stopped it still wasn't dry, so it took another 30 minutes on timed dry. This was also NOT a heavy load, just regular clothes. THIS IS NOT WORKING RIGHT, no matter what the equipment says when it tests. I am 60+ years old, I know how long it takes clothes to dry. I don't know what I am supposed to do but I cant have this dryer taking this long to dry. If I am lucky I can maybe do two loads of laundry in a day, how ridiculous is that. I believe that this is a lemon. It clearly doesn't work properly and no one seems to know what is wrong. This has not been right from the beginning but has gotten progressively worse.
Desired outcome: New machine
Whirlpool
-
Product availability
We are a dealer on the Oregon coast. We didn't have shipments for over 5 1/2 weeks. We ordered products that were available on the West Coast and should've been readily available to ship. We were use to getting shipments every week on Fridays. This Friday we didn't get any appliances last week we got three appliances after waiting over 5 1/2 weeks. We have over 30 appliances on order. Why didn't you alert your customer base? Our rep is doesn't know why we aren't getting shipments. Also we've had to replace numerous appliances with brand new in the box inventory because you cannot provide replacement parts on warranty appliances.
Desired outcome: We need product sent immediately. Coos Comfort Furniture and appliance
Whirlpool
-
Washing machine model #wtw7500gc2, serial # cx1801191
Bought in april 2020 and sides of lid broke and cracked, so it would not close. Called in march 2021 and got a replacement lid in sept 2021 under warrenty they were on back order. Now the new lid is doing the same thing cracked and broke at the corners and is starting to not be able to close again, they are built into the lid and it cracks the plastic on the sides of the lid, it is a definite flaw in the hinges on the corners of the lid, but unfortunatly you can not just change them they are built into the sides of the lid itself.
Desired outcome: would like another lid and hopefully they fixed the flaw in the lid by now.
We are here to help
16 years' experience in successful complaint resolution
Each complaint is handled individually by highly qualified experts
Honest and unbiased reviews
Last but not least, all our services are absolutely free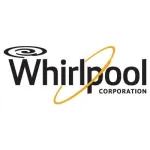 Whirlpool contacts
Whirlpool representatives

Wp2008

Whirlpool admin

Team Whirlpool