Whirlpool complaints
1038
Whirlpool
-
Food Credit payment not received
We purchased a new side by side refrigerator on 10/04/2021. The model was WRS315SNHM03 Serial # HRA22 96945. Within weeks the freezer would no longer freeze and the refrigerator would not stay cold. I contacted Whirlpool for service to correct the issue. I have a log of 12 different appointments scheduled between November 3 and December 10, 2021. More than half of the appointments were missed for one reason or another by the Appliance Rescue repair person. So, after two months and repeated attempts to get the problem resolved it finally happened. On December 10th the repairman was able to reset the system, replace the freon, repair a small hole in the line and resolve the issue. There were several times during the repairs when I was told the refrigerator was fixed. I would purchase food that would only get wasted because again it was not fixed. Whirlpool customer service said that they would issue a food credit and apologized for the problems. After about one month I'm still waiting for the $200 food credit that they said would arrive in one week.
Desired outcome: I would like to receive the food credit that I was promised.
Whirlpool
-
Side by side refrigerator
I have been a loyal customer of Whirlpool products for over 30 years. My last Whirlpool refrigerator lasted 15 years. In September 2019, I purchased a new Whirlpool refrigerator Model No. WRS 325SDH201, Serial No. HR82334740. Upon returning home from vacation last week, I opened the freezer door and noticed that the food in the freezer defrosted. The same was true in the refrigerator. The repairman examined the refrigerator and said that it had no freon. The freon was leaking causing the temperature to get warmer, the food to spoil and hundreds of dollars worth of meat, fruits, vegetables, etc. had to be discarded. The refrigerator is 3 years old. This is not something caused by my negligence but it is a defect in this product. I am now waiting for the repairman to fix this problem. In the meantime, I am using a cooler to store a few much needed items outside. Fortunately, the temperature is below freezing!
Whirlpool
-
Washer and Dryer
Purchased in August of 2019
Washer needed a new panel before the first year ended. Repairman said another part still needed. Ordered but still not in yet! Dryer just had to have service call and new kit put in due to making loud squeaks and thumps . I was told this was a very good set and so far have not been pleased at all with the quality. I wish there was a lemon law for washers and dryers.
Desired outcome: Replacement or money back
Whirlpool
-
Refrigerator
My complaint is that I purchased a home and refurbished it. During the process I bought appliances which included Two whirlpool refrigerators, dishwasher and microwave. All stainless steel whirlpool products. I thought the company was good. I did this about three years ago but didn't move in yet because of remodeling. I bought them from Lowe's as I did with many of the items for the home.

The light for the refrigerator went out. You don't think anything when you buy these items. Not just a simple bulb to replace with little cost. I learn the 8 led light fixture is 50 dollars to replace. I call to complain and would at least like a discount for the product. No one could help so I asked for a supervisor or someone to assist.

I did get a call back from whirlpool. They will cover the 50 dollar light if I pay the service provider 87.50 for installing the light bulb module and the labor.

Understand I took this apart already and knew it was this light module bulb that was the issue. I tried to get them to send this light bulb and they wouldn't. I had to pay 87.50 and labor to replace the bulb. A company 50 miles away.

So, 87.50 plus who knows what labor is to provide me a 50 dollar part that would take me 5 minutes to replace. It was sad enough a light coat 50 dollars. Don't forget they would give me the 50 light for the fridge that went out but had to pay 87.50 for the call plus labor! I chose to go on the internet and get the light for 49….. something with tax to send the bulb.

Nice to give me the bulb if I paid over 100 for them to install the 50 bulb. You could of just gave me a break on the bulb!
Whirlpool
-
Refrigerator
Never in my life have I been so disappointed in customer service as much as I am with Whirlpool. My refrigerator has been down since October. I originally contacted Whirlpool on October 29, 2021. The repairman has been here three times. The problem is the refrigerator was not cooling. The initial visit the repairman had no idea what was wrong so he contacted the "Whirlpool Specialist". The first solution was to try the freon. We had to wait 10 days until a freon special could be scheduled. The freon repairman determined it was not the freon. The next recommended solution by the "Whirlpool Specialist Team" was to try a new compressor. Of course there were none in stock so it had to be special ordered. The repair was done on December 23rd but you had to wait 24 hours to see if the refrigerator was going to cool. You guessed it, no luck. Of course no one is working on the 24th or the 25th and the 26th which was a Sunday. Again, I made another call to Whirlpool which each call averages about an hour until you are finally connected to the correct person. Whirlpool again contacted the repair company in my area but the repairman is on vacation. It will be another week before anyone can come and start this process again. Here are my suggestions for Whirlpool. First, this type of customer service is totally unacceptable. I understand coming from a manufacturing background that occasionally you are going to have a faulty product escape. A company of your size and reputation should stand behind their product. When my company produced a bad part we took care of our customer immediately. We would be out of business if our customer service was as bad as the Whirlpool team. No customer should have to wait this long for a working product that they purchased. We built a new home last year and requested your products. This refrigerator was only used for three months before we left and returned again in October. No refrigerator for Thanksgiving, Christmas or New Years. Thank goodness I have great neighbors that helped me out during these holidays. Second, you need to contract companies or hire your specialist that are qualified to troubleshoot these products and not inconvenience your customers to this level. After two months and three repair visits with a fourth next week still no working refrigerator. I will definitely think twice before purchasing another Whirlpool product due to your inability to stand behind your product.

Service Job Number: SWPPA2A632D2-1
Model: WRF954CIHZ
Serial: KX3704000
Problem Description: Refrig is not cooling in FFC/IM not work
Desired outcome: Either fix or replace my refrigerator on the next visit
This review was chosen algorithmically as the most valued customer feedback.
I'm flabbergasted after exchanging my real 20 year old Whirlpool washer in dryer for their "nostalgia" sets that are supposed to look like the old ones. That's where everything stops, in the looks! This is biggest piece of flimsy, plastic, tinny, poorly engineered and manufactured junk I've ever had in my home! I've had 2 different sets delivered now in the...
Read full review
Whirlpool
-
Whirlpool washer wtw4816fw2
In February 2021, we bought all whirlpool appliances in a new home from Lowes with extended warranty. Six months later the washer stopped working. After waiting 5 weeks to have a company from Whirlpool come to check it out, the technician said the command board was defective. However he had no replacement parts on the truck, and there was a nationwide shortage Backlog for the exact same part. We were put on a waiting list. After 3 weeks more we raised hell with Lowes as we were still paying for the appliances through Lowes Pro Account. They replaced the washer with a same model new washer. 2 months later today it too is doing the exact same thing as the first one.

This is absolutely unacceptable. We can't be down another 5 weeks waiting for a tech to advise there are no parts available.
Desired outcome: Refund or replacement of different model that does not use same command boards
Whirlpool
-
Refrigerator and oven
I purchased 2 of each of the kitchen appliances approximately 2 years ago. All are considered to be the upper end. My refrigerator has developed problems in the last 6 months concerning the temperature control only on the refrigerator side.(bottom 3rd develops a sheet of ice thick enough to freeze the drawers shut). Service and support suggest replacing a thermostat and or the computer, both of which will be in the hundreds of dollars, if not more. Totally unacceptable.
While the service man was here, asked him if he had an appliance bulb for my oven. (At least the third time they've gone out). He had 1 bulb that I installed myself to find out, now that one of the light sockets no longer works.
I am very disappointed that we spent thousands on appliances that we expected to last more than a couple of years. What will go out next?
Will never recommend buying kitchen aid appliances again to anyone.
Desired outcome: Some assistance from whirlpool ⁸
Whirlpool
-
Whirlpool AquaLift Self Clean Oven
December 8, 2021. We bought the oven a few months ago. It was time to clean the oven and I did follow the instructions. I was shocked at what I saw when I opened it up. I was only able to wipe off an eighth of what was in the oven. The rest was just as it was before I started. I tried cleaning it again and the result was the same. I am extremely disappointed with this oven and will have to replace it. I am not able to get on my hands and knees to clean it the old fashion way. Extremely deceptive advertising.
Desired outcome: A refund or replacement of a true self cleaning oven.
Whirlpool
-
Fridge
Within two years of fridge bought. Have already spent 15k for whirlpool technician visits and everytime he will only excVhange parts. Next comes a nepw technician and he suggests to buy amc which I took. As soosn as amc is bought the technician gets busy tuo visit your place as again my fridge is nout functioning properly. Nothing more than a trash wet bought at huge amount. Whirlpool customer care number u call and it lands to som dealers where the girls are chit chatting and not interested. Is really and qfter sales service of whirlpool there. Ir there some number which is customer care.
Whirlpool
-
3 door fridge
This product has caused me lots of aggression. Lost food not once but twice. I have waited on cannon app. To for 3 months. They were coming with s part. Never show. That's the second or third time out. Fridge is 1 month since purchase. already broken. Ok reloaded fan and board lost all my grocery s not only this time but again. Fixed burns out comes dignose. But doesn't come back. I call three months later there not coming back. Mind you no call no e mail nothing that he wouldn't come back. I call Nov 2021 I talked with cannon and badcocks. Badcocks said cannon claims roach infest action is probably the. Problem. Let me explain some things to you people come with cannon repair and show me the infest ion he's talking about also I want the board he replaced the fan This is bulshit. A cop out and I will take this in front of judge. Since I have to purchase another fridge today. It definitely won't be whrilpoolYou people have been he'll to this family.
Desired outcome: Another fridge apologies. For all the stress. You have caused not counting my food lost.My child has paid for this like having to live in a cooler. Tired of being pushed by you people I'm not going away until a judge sees Justice
Whirlpool
-
Washing machine
We have bought four whirlpool washing machines in the same time for the houses we are renting. Alter one year all four are broken and their servis told us that the reparation is too expensive. We have to buy new one even we had warranty on this four washing machines. The dio not repair it or gave back our money or gave us a new product. We will never buy anything from whirlpool again.
This review was chosen algorithmically as the most valued customer feedback.
The microwave comes with a triangle roller support for a round circle plate. The plate consistently goes off balance. Why not have a round roller support for the round plate? I contacted the company via email and later telephone and they assured me this design is correct. I explained IT IS A POOR DESIGN. It is a constant problem and since it is an over the...
Read full review
Whirlpool
-
Kitchenaid Stove/Oven
I've tried cleaning my oven for the first time today after receiving it in March 2021. I am extremely disappointed with the aqualift technology. I am a senior, and do not have the ability to scrub the interior of my oven walls etc., after using this aqualift, which did virtually nothing to clean the stains.
Please advise how you intend to fix this issue, I wish I had never bought this model, had I known that it would not clean properly there is no way that I would have purchased it. This reminds me of how I used to clean old ovens, but elbow grease and scrubbing, not something I'm able to do now.
Please advise
Thank you
Lynda Gallant
Desired outcome: Replace the stove/oven with one that uses high heat to remove stains and buildup.
Whirlpool
-
Heater for icemaker went out in two years.
I purchased a WRS555SIHZ side by side refrigerator 2 years ago. A couple of weeks ago a service tech came out and found the water line going into the ice maker was frozen. The tech said if it froze up in the next two weeks that the heater on the line was bad. The door has to be replaced, at $1000 for parts, due to ta two year old water line heater failure. We did NOT buy the extended warranty and even though other models are having the same issue and they are covering the door, this model number is not covered. Never again will I buy a Whirlpool, anything.

Patrick Moore
Desired outcome: pay for parts
Whirlpool
-
Washer WFW5620H
I purchased this washing machine in August, 2019. Within the first year computer board failed and needed replaced. Since September, 2021 the washer refused to get off of the spin cycle. Now the machine won't work at all. We are told that we need another computer board which will cost us over $400.00. I travel extensively so my wife is only doing wash for herself since there is nobody else at home. I don't believe that we should have to pay for a failed board when Whirlpool has a Technical Server Pointer #W11481344 that talks about this problem.
Desired outcome: Fix our washing machine
Whirlpool
-
Dryer
My dryer is three years old, bought April 2018. It was making a horrible sound, so we turned it off and ordered a repair kit including new belt, drum roller, etc. My husband replaced it all. We turned on the dryer, and the noise was exactly the same. Evidently the motor was the problem. Replacing that without a repairman would be close to 179.00. We decided to cut our losses, and just buy a new dryer.

As a person who has always bought Whirlpool, I am very disappointed that a product lasted only three years. We are retired and cannot afford to be replacing large appliances constantly.

For the first time in my marriage of 43 years, I did not buy another Whirlpool, and honestly, I will never buy another product from your company if this is life expectancy.
Desired outcome: Partial refund to go too cost of repairs and replacement
Whirlpool
-
Top load washer
I purchased this product new from Lowes in April of 2021. It is no longer working, and the "troubleshooting" guide from Whirlpool doesn't mention my issue that I am having. So I call Whirlpool, only to be put on the "if you want to ... select a number on your phone" treadmill. Finally after listening and selecting numerous options, I am only told that "you have called outside Whirlpools normal hours". Great, fabulous. I work 10 to 12 hour days Monday thru Friday, and now I have to figure out how to contact these morons who sell faulty products and then make it difficult to reach someone to get this issue fixed.
Desired outcome: Contact from SOMEONE who gives a damn
Whirlpool
-
Gas Dryer Duet Steam
Main Control Board issue. Went to parts website and ordered the replacement. The confirmation says "Factory Backorder" for Item #: 4446023. I decided to call and waited 25 min on the line to understand when I would get my part and the answer was it might take 6 to 12 months because they don't have that in-stock. My next question was "why do you sell a part that you don't have in stock in your website"... the answer was "I didn't do that, "they" do that" as if the person on the phone didn't represent the company. I cancelled the order and asked "what other part will fit in my dryer" and the answer was "unfortunately none". "Do I have to throw my dryer away and buy a new one?" The answer was "Apparently YES. Good night."
It does not make any sense to me that in a world where we are trying to be environmentally correct the only solution I have for my dryer is to throw it away... If I have to do that, I think I don't have to explain why I'll buy a different brand right? Can anyone help me? Thanks!
Desired outcome: Someone to find a part for my dryer
Whirlpool
-
Dryer
we bought a new whirlpool dryer at Lowe's on Oct 15, 2021, it almost start a fire. I can't believer it is a whirlpool appliance!
I went to Lowe's customer service, I only ask for the refund, but they ask me to contact whirlpool directly.
then, I emailed the whirlpool with all the photos, details with receipts, never get any reply. I feel sorry for this company.
We are here to help
16 years' experience in successful complaint resolution
Each complaint is handled individually by highly qualified experts
Honest and unbiased reviews
Last but not least, all our services are absolutely free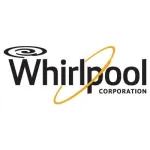 Whirlpool contacts
Whirlpool representatives

Wp2008

Whirlpool admin

Team Whirlpool