Rheem
-
air conditioning system
My RHEEM 3 ton Air conditioning system developed leaks in both the condenser and evaporator coils 5 years into a 10 year warranty. Rheem is not able to honor their warranty because both parts are not in stock and do not have an expected date to be in stock for at least 4-6 months, requiring that I instead have to buy a new AC, and there is no credit for getting a new system. Based on this I would not buy a RHEEM system because they do not stand behind their product.
Desired outcome: I would like the repaired parts, or a pro-rated refund because they are not able to honor their warranty which was a contributing factor in buying their product.
Rheem
-
PROG50-38N RH60 Water Heater
We purchased a Rheem water heater from a local plumbing company, the PROG50-38N RH60. It was installed on 4-24-20. Almost a year later, on 4-8-21, we had to have the gas control replaced at a cost to us of $416. Although the water heater was still under warranty, we were told it doesn't cover parts and labor and the charge for a service call.

Here we go again, a little over a year and we don't have hot water. It's acting the same as before where the pilot light doesn't stay lit. I'm sure the part is going to be more expensive than last year, if it's even in stock. If this is the case, we've almost bought a half a new water heater.

The plumber said this model number is known for the defective part--two questions then. Why doesn't Rheem do something about it and why does the plumbing company sell that model?

We should have kept our 19 year old water heater but thought we should replace it because of its age.
Desired outcome: I want a new water heater at no additional charge, one that is not known to have defects.
Rheem
-
rheem staff not ringing back when promised
I am on the strata committee for 10 Clyde Ave Cronulla

we have 3 x 862627NFT heaters of which apparrently one was turned off some months ago - no one sems to know who did that

We have been advised it displays a Fault 14 message

The apartments were ready for occupation in March 2020 and have just recently been fully tenanted

Since monday morning I have called 8 times to be told I would receive a call back from customer services - this happenned once today at a time I specifically advised I could not take the call - I was promised they would ring back at 2.15-2.30 - this did not happen

i rang again and was told I could not speak to a supervisor or anyone else that had authority as

Rheem was short staffed

Rheem was very busy

They would ring back when they could - no indication of when

We seek to have the unit assessed and either replaced or repaired under the terms of Australian Consumer Law which clearly requires a solution from Rheem and not the continuous statement that it has a 12 month warranty

The experience so far has been horrendous and beyond frustrating

There is a time issue in that i will be undergoing surgery from next monday and need to lock something in urgently

phone number is [protected]

Reference number is 267025
Desired outcome: The unit to be working correctly or replaced
Rheem
-
Your product is defective, not assembled prior to being boxed for shipment.
we have just received the 2nd defective (with this one being 100% totally unassembled) water softener. The CEO must be made abreast of the issues going on with his assembly departments. If the CEO would like to see the pics I took, I'd be more than willing to forward them. There is a Hugh problem in the assembly part of Rheem in that the product is not being assembled. I have no use for a defective water softener. I want to forward this last defective softener back to Rheem, due to the hugh cost of return shipment, that may be what it takes for Rheem to hire and be in control of its employees (the right folk), if you get my drift.
Desired outcome: I want 100% credit to my credit card for $478.26-Clear this with Home Depot before I cancel these charges. You send someone out to fix the box of unassembled crap, install it, and provide us a free full 100% covered lifetime warranty.
This review was chosen algorithmically as the most valued customer feedback.
Email: [protected]@gmail.com Model Number: RQPM-A037JK000AUA Serial Number: W201837707 Comments: I have an issue with my AC Rheem Unit. I only bought it about four years ago. The company which I bought here in Nashville TN id ARS Rooter. This Rheem Unit has given us nothing but troubles. ARS Rooter at one stage during the pandemic or just before quoted...
Read full review of Rheem
This review was chosen algorithmically as the most valued customer feedback.
I purchased a Rheem water heater on April, 2,2021 and it was installed by Home Depot. On April 28, 2022 the valve on the bottom of the water heater broke and I had water all over my laundry room and family room. I had no choice but to call an Emergency 24 hr plumber. The plumber had to replace the valve on the hot water tank. This cost me $353.00 which I...
Read full review of Rheem
Rheem
-
Rheem water heater
My advice to you is never to buy a rheem water heater. After only 15 months the part that controls the pilot light failed. While the part is covered labor is not. I am now out $350. Being on a fixed income that is a lot of money. My previous water heater was a ge which lasted 17 years without a problem. My opinion is that labor should also be covered for 2-3 years after purchase. I will never buy a rheem product again and will tell friends and family not to do so also.
Desired outcome: labor paid for
Rheem
-
Water Heater #M092218360
I bought a month ago and the heater has not worked right. The default setting for hot water was not hot so I had to increase the temperature 3x to get hot water. When I did that it now shuts off continuously. I shuts off during the night so I have no hot water in the mornings. It shuts off during the day and evening so I have to keep checking it and reset it. I have had the run around with customer service. I have been on hold for hours and still no help to get my water heater fixed. I have a claim for $150 which is not enough to get my own contractor since there are only 2 contractors in Phx and neither of them worked out. The one contractors is 80 miles from my home and the other doesn't answer. I need to have my heater fixed asap. It has been horrible to have a product that is new and under warranty and get little help to fix it. I am afraid I will be paying again to have it fixed.
Desired outcome: I want a new water heater installed and it to be paid for in full. And I want it fixed tomorrow.
Rheem
-
Water Heater
Bought a Rheem water at Home Depot ( i recommend too never buy these there They will not honor there Warranty ,Big Run around ) Plus the parts are not available thru Home Depo . Plus no Legit Plumbing store has a referance too these Brands because they are for Home Depo Only , no cross referances for parts. You call Rheem the give you Out dated or discontinued part numbers. This is on a 2 year old Water Heater Model XG40TO9EN38UO . The catch is the letter X , means heater only sold thru HD. The alternate and I dentical Water Heater is RUDD , Just RUDD is available thru Prominet Plumbing Suppliers and parts are available.

MyThermo Pile Coupler went out , sold called Rheem They said they could send one out in 4 days, i said that wont work seeing its a rental and i need it fixed now. They give me a part number which is not available or discontinued. so i call them back ( 1 1/2 Hrs. on phone getting tossed around between idiots.) I finally ask where can i get one in stock , had too drive a Hour too Concord from san jose. Then the Part they wanted too sale me was 400.00 because they did not have a the Thermo Plie , But could sale me the Whole assembly for 400.00. That is 1/2 the cost I paid for whole Water heater . and no refunds 2 yrs old. So The guy says he can sale me a Rudd Water Heater for 695.00 New , so i look at it and pop the cover where the Thermo pile is and its Identical too my Rheem, i say thats the same as mine why should i buy that if i cant get parts for mine.

So he goes back too counter and looks up the RUDD part # on the Thermo Pile Coupler and sells me that one For 81.00 . went home and put it in works Fine.

and Still Can't get Rheem too send me rimbusrment for my claim costs, Spent 1 1/2 hrs on phone too have the guy say will email yopu a claim form and checked Never got it . And not going too spend another 2 hs on phone too get the same results.
Desired outcome: Pay for warranty costs for parts i had too Pay too fix there Product under Warranty
Rheem
-
Rheem hot water heater ModelPROG40-36N3 Did not refund my repair fees
I bpught my new Rheem hot water heater ModelPROG40-36N3 in June 2020.it worked well until 1-12-22. It went out in the dead of a cold spell. i called Rheem and was told they new exactly what part was bad and they would send me a new replacement part in two days. I 'didn't received the part for an entire week later. So for over a week we was without hot water other then having to boil it for small baths and etc. Finally the part arrived and we had to hire a plumber to come put the part on. After 2!/2 hours of paying a plumber to repair the new part was also faulty. Rheem knew they was having problems with this part however they sent out the same part. Therefore i was not happy and asked for a total hot water replacement and they did agree to give me a new hot water heater. I got that the next day from the local dealer that i had bought the old heater from. So this was an additonal day and my plumber picked it up and installed the new heater and so far so good at it working well. But the point to all of this, i was also told they would refund me the plumbers fees for the repair and install. I filed my claim online on 1-31-22. Still to this date i have not received my refund as of 4-13-22. They keep telling me the billing department is still working on the claim . I had to file my clain again after a second phone call in February as they claimed they didnt get my online claim so i was to email all my claim information to them which i did nad still from February to now, I am still getting the runaround when i calll about my claim. They told me last week the check is about to be sent to me. . I wonder...I would like to get my refund. As an retired elderly lady I am on a fixed income and really could use the repair money back, And they are only refunding $ 500 even though if spent over $620 for the service man that attempted to repair the heater with the faulty part they sent us and the install of the new hot water heater.
Desired outcome: I want my refund for the service I paid out as well as for the cost of paying a plumber to have to install the replacement hot water heater.
Rheem
-
Hot Water Heater
I've submitted two emails with receipts and details of service with ZERO response.

Company Name: Belinda James

Phone: [protected]

Email: [protected]@gmail.com

Model Number: PROG50-38N RH60

Serial Number: Q262038651

Comments: I just purchased a home with a Rheem Hot Water Heater. On the housing disclosure the former owners reported purchasing the tank within the past year and a half. Within days of moving in I had no hot water and the plumber informed me that I had a faulty gas control valve. The cost for parts and labor $498.00. I would like to be reimbursed, as I am told this is a common issue with your tanks. This form did not allow me to attach my receipt.
Desired outcome: Refund of services
Rheem
-
High efficiency water heater
Replaced a high efficiency water heater that was 20 years old with a Rheem RHE40SP. Was told that it would take 6 weeks to get the unit since it had to be manufactured. After six week the water heater arrived and was installed. While getting the info to register the unit I noticed the MFG date was September of 2018. The Rheem rep said the warranty starts with the MFG date. The distributor of the unit contacted the sales rep for Rheem and was told that the would give me a 10 year warranty instead of the 6. I asked to get a letter from Rheem stating that this was not a return or reworked unit but was told they had no records on it. Haven't seen the promised paperwork for the warranty and Reem refuses to replace it with a 2021 unit as was promised.
Desired outcome: Replace unit or provide records reguarsi g the current unit and paperwork providing the 10 yr warranty.
This review was chosen algorithmically as the most valued customer feedback.
On Saturday 26th at around 1:00 p.m. I was asked to report to the plant managers office. When I arrived the was a Union Rep, Safety Coordinator, Supervisor, and Plant Manager. When I sat down the Safety Coordinator said "We have a report of you smelling like alcohol, so I'm just going to ask if you were drinking today." I responded "No sir." He asked "Did...
Read full review of Rheem
This review was chosen algorithmically as the most valued customer feedback.
Product failed and called for technical support. A call out was arranged in December and charged @217.18 which ended up in a tech coming out, identifying a faulty component that needs to be replaced and thens says that particular part is discontinued. Multiple calls made to RHEEM since then to try find out about the part and how to remedy the situation...
Read full review of Rheem
Rheem
-
Water heater pro + g75 - 76n rh
We purchased a new water heater in Sept 2020. We had problems 2 months later with the pilot not lighting... And more problems after 3 attempted fixes. The last step before Rheem would replace the unit took 3 days of no hot water to get the part. Our contractors luckily were the best and came as soon as the part was in and moved their schedules around. Turns out the new part did not fix the defect until. Rheem then agreed to replace after waiting 40 mins on hold. However, Rheem did not offer to pay for all the labor for the reinstallation only a portion. This is not fair to anyone that there was a defective water heater and they refuse to pay the full cost of the reinstallation.

Model Number: PRO + G75 - 76N RH

Serial Number: Q222131310
Desired outcome: Full refund for reinstall.
This review was chosen algorithmically as the most valued customer feedback.
My 1.5 year old water heater has a recall for the controller and i now have a new rheem unit under warrenty but i have a $1360 installation bill from the plumber. I think rheem should pay the labor to replace the unit. I cannot get a answer on the phone from rheem.
Read full review of Rheem
Rheem
-
Hot water heater
I purchased my Rheem hot water heater in August 2020. January 4, 2022 it stopped working. The pilot would not light. Arklaflo Plumbing checked the hot water heater and after replacing the thermocouple, and checking for other problems, they stated that the gas control valve and the burner assembly needed to be replaced. I called the Rheem 800 number and they agreed to send the control valve but refused to send the burner assembly. On January 13, 2022 I again contacted American Home Shield. They contacted Arklaflo. Arklaflo contacted Rheem. Rheem told them they would mail the burner assembly. Now I am into the 2nd week without hot water and the burner assembly has not arrived. Why was it not see by overnight mail? Why in the dead of winter do I not have hot water? Why did I spend $500 for a hot water heater that broke after a year? So you all have a heart? Please chose to make peoples lives better and not worse. I won't buy another Rheem.
Desired outcome: Refund of my money that I used to purchase a defective hot water heater
Rheem
-
Water Heater
First one purchased caught fire. They replaced it. Within 2 years had to have pressure valve replaced. Now valve is leaking water again. The call tree originally said wait was 21 minutes. After 10 minutes it changed and said wait would be 24 minutes. Next it said wait was 61 minutes. I have been on hold for over 2 hours still cannot get support. Would not recommend this product.
Desired outcome: Warranty in effect or I would replace with another brand.
Rheem
-
Rheem performance plus water heater model# xg50t09he40u0
On September 7-10, 2015 I purchased a Rheem Performance Plus water heater, Model# XG50T09HE40U0 and Serial# M371508851 for over $900.00, from Home Depot in Santa Fe, NM.

Based on my warranty information I only had the item for 6.33 years.

On January 7, 2022, my Rheem Water heater stopped functioning. I tried calling the Claims department and Technical Service number several times everyday today, until January 10, 2022and was unable to get through to anyone. I then contacted the Home Depot, and several licensed plumbers, including the Rheem service providers in Santa fe, to have the unit fixed but they were unable to render repair. Having been without hot water for 4 days, in the middle of winter, I was forced to purchase a new water heater to resolve the issue and now I am demanding a refund of $1, 200.00 for my time, my costs, and my extreme pain and suffering of having to exist without hot water for bathing, washing and cooking.
Desired outcome: Reimbursemnt of costs
Worst customer service, worthless products, will never buy from them again
Rheem
-
Rheems.com not shipping part when ordered
I order 2 parts from rheems.com over night shipping one has showed up 2 days after it was supposed to and my other one is still being processed both over night now costumer service is saying its back order at one warehouse but they have it at the other its bs I paid for over night and now my family and myself have been without hot water for a week order #r12462026 and r12462026 and on top of it all the 1 800 number on the tank dont even work
Desired outcome: i want my part over night now and refund on the over night on them both
We are here to help
16 years' experience in successful complaint resolution
Each complaint is handled individually by highly qualified experts
Honest and unbiased reviews
Last but not least, all our services are absolutely free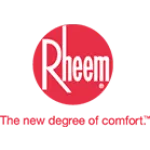 Rheem contacts