Walgreens complaints
1460
Walgreens
-
Service and compassion for the customers. This store is in Redding, California at 115 Lake Blvd
people, some old and some disabled stand in line at the pharmacy for way to long.

Was there today and I counted

12 people in line when they pulled down the enclosure for an hour lunch. This is horribly wrong and if that's Walgreens policy endorses that I will never return.

I've worked in management myself for many years and the customer is always #1.

What should be done and like most places you do split shifts for lunch and keep the flow of customers going and the customers content.

I wanted to speak with the manager but of course he or she wasn't available.
Desired outcome: I just want to know what Walgreens policy is customers first, and why they don't do a split lunch time for their customers. Totally a management issue
Walgreens
-
Wrong Vaccination
On June 29th I made an appointment online for my daughter to get a tetanus booster. When we arrived for the appointment we told the lady at the counter that we had an appointment to get a tetanus booster so my daughter can enter university in the fall. She administered a Covid booster instead. She never asked if my daughter had her first two shots of a covid vaccine - never even mentioned that it was a covid booster - just assumed that was what we wanted and apparently never looked at what was on the computer for the appointment. We have complained to the pharmacy (Columbus, GA) and the pharmacist said he had opened an investigation. We have heard nothing back yet and this is now the second compliant I am making about this situation. I need someone to respond to this please. We do a lot of business with Walgreens and have never had this problem. I am shocked that this happened and am outraged that this is what they gave my daughter when it was not needed and not asked for.

Tracee Borden
Desired outcome: I need someone to respond to this email, firstly. I think it would also be beneficial for the person responsible to get additional training. If I hear nothing back my next course will be to send a letter from an attorney.
Walgreens
-
Pharmacy
I sent this to the pharmacy board. I am just getting started. I was given someone else's prescription. I need mine and I imagine Hannah Milner want's hers to. Many people die each year for this reason. Gross negligence that has caused harm, I'm out of my medication, and the pharmacy doesn't answer the phone (try it) Store is 5000 River Road  Keizer, OR  [protected]. Prescription # for Hannah is [protected]. (maybe Hannah won't be pleased that your company is giving out her personal information. her address is on the bottle, 1595 Parkside Ct NE, Keizer Oregon [protected]. I will send her a letter tomorrow. My contact info is [protected]@comcast.net, [protected], msg @ [protected]. I would very much appreciate a response, Thank you, Randal Giesbers
Desired outcome: i wish to be contacted promptly
This review was chosen algorithmically as the most valued customer feedback.
I went to one of your stores at 4:00 pm 07/13/22 in Alaska. No one wants to go there because it is so dirty. When that store first opened it was clean for several years. Now it has gone down hill. The store address is 7600 Debarr Road, Anchorage Ak 99504. Pictures are attached. P.S. You should see the shelves dirty.
Read full review of Walgreens
This review was chosen algorithmically as the most valued customer feedback.
Good Afternoon, I would like to register a complaint. I called the Pharmacy to check to see if a prescription was ready, I was driving from Humble, Texas back into Houston. I placed my call at 1:03 p.m., I was still holding at 1:26 p.m. I continue to hold on the phone as I entered the store. Someone picked the phone up, and immediately hung it up. I went...
Read full review of Walgreens
Walgreens
-
Pharmacy
On 7/8, I made an appointment on line for the Bridgeport Main St location for a PCR Covid test thru the drive thru for 7/9 at 9:30am. I arrived at my scheduled time to the drive thru, only to discover that the pharmacy was closed. I tried calling the store only to be re routed to a call center where I tried to find out what was going on. I ended up hanging up on the person I was speaking with because she was clueless. My husband ended up going into the store and spoke with the manager who stated that the pharmacy was closed on Saturdays and it had nothing to do with him. Why would the system even let me schedule an appointment if the pharmacy was closed? Why wouldn't there be some sort of cancellation sent? Most importantly, why would a pharmacy be closed on a Saturday? Needless to say, I went to CVS and got right in, and now all of my prescriptions and business will be there going forward.
Desired outcome: Figure out a way to staff your location. CVS seems to be doing it right. I expect a response and a resolution.
Walgreens
-
online rx ordering
never had this problem before. I'll get an email from walgreens saying one or more Rx ready for reordering. when logging in I get the same error--sorry this is service is unavailable at this time, making it impossible to order my RX. because of this I may be ordering from Express Scripts from now on. Even thou I dislike home delivery because Walgreens is only 2 miles away from me.

I would rather order from you online when I need it but your online service is making this impossible.
Desired outcome: I'd appreciate a work around for this problem
Walgreens
-
The manager who is overkill he's too much and the cashier
July 8th 2022 at Walgreens on chestnut cross Steiner in sf ca manager abused me he yelled at me to get out of his store the security guard was nice to me the cashier was mean I am tramatozed and discriminated by that manager he is a hatefull monster I have gone to that Walgreens for fifeteen twenty years because of the COVID I didn't go now I'm abused! I needed to get therma flu and Carmel and Tylenol and hair color kit splat bleach and perfume
Desired outcome: I was kicked out so rudely and suffer concequences I do not deserve I study law at sf state university I never was treated so abusingly by that manager he hates me I didn't do nothing wrong!
I hope you understand imtraumatized by him he is full of hate Walgreens is usually a great place to shop it's unreal!
Walgreens
-
Pharmacist Oldfield Crossing Bl Jax fl 288-0652
I sat in my car in the drive-thru with one car ahead of me for thirty minutes on 7/7/22 I literally called the pharmacy from my car to ask why the drive thru was not moving and "Alicia" chastized me for a good three minutes, I then laid on my horn to get their attention at which time the I had some choice words with "Alicia" the chastizer, and at this time she called over the pharmacist, he and I had words and he refused to sell me my mothers rx's my gets over a $1000 per month there and that is the worst I have ever been treated by someone. I transferred all of her rx's to walmart and the pharmacist won't transfer them, so unless you people want a lawsuit I would suggest you transfer these prescriptions ASAP. ASHOLES.
Desired outcome: The prescriptions get transferred immediately to walmart, and I'm not playing here, keep trying me.
Walgreens
-
COVID 19 testing
To sign up for an appointment for COVID testing, you must go through the website. On the website it states that testing is at no cost to me. I sign up on 5 July for testing to happen on 6 July 2022. I get to my appointment, and they say I have to pay $125, and insurance will not cover it. What's going on? Either fix the information on the website or stick to what the site says...
Desired outcome: Fix it...
This review was chosen algorithmically as the most valued customer feedback.
I was a good co worker at that Walgreens at 3522 West Wisconsin Avenue in Milwaukee, Wisconsin until store managers Matt and Mr. Carl Jones fired me over some BS and They did the same thing to Melissa by firing her too! This Walgreens store is sick, twisted evil and rotten, Because the store managers be trippin and they be on that BS, This Walgreens don't...
Read full review of Walgreens
Walgreens
-
Zolpidem Tabs 10 mg, 100 - Aurobindo
On July1,2022 I purchased Zolpidem Tabs 10 mg, Aurobindo from Walgreens.

This medication does not work as has alter my sleep pattern to NO SLEEP AT ALL.

I've contact the local Walgreens Rx she stated to contact my doctor.. (REALLY) The doctor did write the prescription but Walgreens should make patients aware that they change mfg. for this medication. $$$$ My health plan and I paid Walgreens the same and I want my medication to be the same…B/S
This review was chosen algorithmically as the most valued customer feedback.
One pharmacist and no other staff at the pharmacy. Poor woman was manning the front, the phones and drive through by herself! Shame on you Walgreens!
Read full review of Walgreens
This review was chosen algorithmically as the most valued customer feedback.
I have used this pharmacy for several months & have never had more rude, nasty customer service in my 65 years. There are only a couple of friendly employee there. Yesterday was the worse. I had made a trip in the morning when Anthony told me he would get my meds ordered and when I went back in the afternoon 2of 3 were ordered and I was speaking to the tech...
Read full review of Walgreens
Walgreens
-
pharmacy service
June 27, 2022, at approx. 6:30 pm at Walgreens store# 10177. on receipt, it is AID A000000025010901. I will never come to this Walgreens for Pharmacy service again. My girlfriend is bipolar and does not make any money. I went to pick up meds for her. The first he asked me was, did I know the price for her med, as some were expensive, I asked the staff (male Hispanic, black hair approx. 5'11' ) to check the price on Good RX. He asked me which one? and that 'often' the insurance price is better. In my mind I thought, he should just check the expensive ones. I requested he check them all. he refused. then demanded I show him the GoodRx card, which I told him was on file. I had one on my phone, but I needed to look for it. he insists I show him the card, I became agitated, and finally the manager (a black shortish middle-aged woman stepped in), she looked up the prices and it turned out I saved $50 using GoodRx on one med. if I let the male staff BULLY me, I would have lost $50. They said I was being 'rude'. It is not my behavior that is rude. it is theirs. I asked the manager for his name or employee #, but she refused to give it and even said that 'he was their best employee'. The staff needs to understand that they are to be paid to provide a service to the customers. This male staffer seems to feel that if he feels like it, he will check the prices on Good Rx and give me the best prices. In this case, if I did not insist, I would have paid $50 more. That is a lot of money for my girlfriend who is not working and struggling financially. The idea that they can 'bully' customers so that they become too afraid to ask seems to be their manner of operation. I refuse to give my business to a company who allows their staff to operate in this manner. What is WalGreens mission statement.

I will not use Walgreens again.

John Chew

[protected]

[protected]@gmail.com
Desired outcome: I would like the manager of the Pharmacy to issued an apology. and the male staffer fired or reprimanded. GoodRx prices to be checked without arguments.
This review was chosen algorithmically as the most valued customer feedback.
I have been working at Walgreens for a year now and our general manager got changed this year. We've always had this one morning manager that thinks she runs everything and is taking advantage of the general manager by giving her free rides so she can change our schedule. By her behavior corina (general manager) hasn't done her job because she's putting...
Read full review of Walgreens
Walgreens
-
Pharmacy
My mom went to pick up her blood pressure prescription Saturday only to find out pharmacy was closed. They are closed on Sundays. I called Sunday to see if anyone could get her meds for us since they were ready. Was told "No" but they would be open at 8 today. I set an alarm to be there at 8, since her pressures are getting concerningly high. Drive- through is closed. I park and walk in and the doors are still closed in pharmacy. I ask an employee when they open. She calls their shift leader and then tells me they should be open any minute. I stand there and stand there- nothing. A pharmacy employee walks by and tells me pharmacy doesn't open until 10. I tell her they just told me 8. There is a sign that says 10. So even the employees and managers on duty don't know what the hours are!? I explain to the employee that I really need my mom's meds could someone just ring them up since they were ready. NO! I explain that if her pressures get much higher I'll have to take her to ER. " Sorry, our registers are closed." Used to be able to rely on Walgreens. Beyond disappointed and frustrated! They said they only have one pharmacist so they are short-staffed. I understand that. But when the meds are ready and there are pharmacy staff there, in a situation like this can a register not be opened?
Desired outcome: I want medication that was ready 2 days ago and for all staff to know hours!
Walgreens
-
Store manager on duty with negative attitude
Night manager Navada Taylor at Walgreens #15344, 11500 W. Broad St., Richmond, VA 23233 refused to ring up 6-inch Smile&Save Paper Plates, 64S [protected] at the price on the shelf of 2 for $3.50. Time was 6:22 p.m. on 6/23/2022. She charged me 50 cents more than the shelf sticker which was not a sale price. This complaint is not so much the money, but the manager being obnoxious in telling me to leave them or pay the price of $2.00 each. She told me the price might change on the 24th and I had to pay that price. I have never had a store refuse to go by the shelf price. The manager definitely needs trained in customer service and service with a smile instead of staring me down. Her attitude was that Walgreens management won't care about my complaint. I will switch my nearly $1,000 out of pocket pharmacy business to another brand pharmacy if I have to deal with untrained obnoxious staff. I have a photo of the shelf sticker price of 2 for $3.50.
Desired outcome: I would like the 50 cents, but most of all I want the managers at this store and other Walgreens trained in customer service and not have a negative attitude.
Walgreens
-
Pharmacy rx
This is an ongoing issue with your pharmacy every time I try and get my regular prescription refilled it is always always a problem it's either blamed on the fact that the insurance company won't come through even though I've offered to pay out of pocket or it's some kind of an issue with them not being able to fill it for some of a reason every time I go to refill a simple prescription for testosterone it never is successful and is never easy your pharmacy here at this particular store 3361 North Litchfield Rd. in Goodyear Arizona it is the absolute worst customer service they absolutely do not care about customers in line at the pharmacy nor do they have a desire to help I do not expect any kind of a return call or return comment from Walgreens as I know that I am only one customer and I mean absolutely nothing to you. the fact that I'm not returning to any Walgreens ever means absolutely nothing to you and you will never feel a single tiniest dent in your profits. However should you decide to actually give a damn and try and at least contact one of your prior customers in hopes that maybe they won't slander your name for the rest of their lives you can call me at [protected] my name is Bill Johnston.
Walgreens
-
Nice double dipped peanuts 6.75 oz.
On June 21 2022 I purchased 5 bags of the above mentioned items. The purchased amount was 2/6.00. The total amount should have been 15.25 I was charged 18.00. I explained to the Manager about the charge was wrong she said the system is right, and there's nothing she can do. I was requesting my refund.
Desired outcome: All I want is the diffrence of my purchase, because the system it wrong.
We are here to help
16 years' experience in successful complaint resolution
Each complaint is handled individually by highly qualified experts
Honest and unbiased reviews
Last but not least, all our services are absolutely free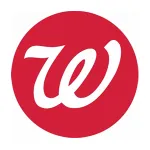 Walgreens contacts