Tractor Supply complaints
45
Tractor Supply
-
8 by 8 poultry pen
I purchased 2 8 by 8 poultry pens one in july and another aug. 1, 2022. The first one was delivered but had some damage. T&S did notify me prior to delivery and agreed to discount the pen which had already been paid for in full.

I was unable to take the second pen with me and have purchased large items before from T&S to be picked up later and had never had a problem. They only had two of these pens on 8-1-22 and previously they have had 0 in stock so even though I was not prepared to transport the pen that day I didn't want to risk losing the pen. My hens were being attacked by dogs who broke into their current pen.

On Aug. 13 I attempted to pick up the pen with my son-in-law who has a truck and a trailer and has picked up items from T&S for me many times with no problems.

However, even though he had a receipt showing the purchase of the second pen he was refused derlivery as was I. Sheena informed me that none of the 3 pens they had in stock on that date had been labeled for me and that their inventory showed that none of the 3 had been purchased.

This is their method of keeping up with stock per Sheena. When a purchased is made it is automatically deleted from the store inventory. If it is to be picked up later, the customer's name is attached to the item. According to this method they should have had 4 pens one of which was not included in the store inventory. This seems like a haphazard method to me.

I had hired two young men to put the pen together for me and they were already present on my property waiting. I had to come up with other things for them to do and since a larger chicken wire pen was being erected for free range this pen needed to be already erected inside that area in the pasture.

I was told by Sheena that I would have tlo wait until Monday to speak to the head manager of the store. My son-in-law has two businesses and travels to many different states during the week and works many weekends. This was the first opportunity he had to pick up the pen and I don't know when he will again even if they do eventually give it to me which is questionable.

She said the manager would have to go thru all of the inventory and purchases to see make a final determination as to whether or not I had received both pens because at the current time it showed that I had received both. So, basically, he would perform an audit of that merchandise to verify as to whether or not I was telling the truth about never having received the second pen.

Those were not her exavct words but that was the exact meaning.
Desired outcome: I want the pen this minute and an apology from Sheena, the store and I want corporate to take action to see that this never happens again.
Tractor Supply
-
Customer Service Managers at the Royse City,Texas store
I have had to deal with Larry Bass at the Royse City, Texas store a couple of times. Today I returned a couple of gates and he was so put out with me and the cashier. I asked the cashier to refund my money because the gate was bent. He didn't like it that she refunded my money and rolls his eyes and sighs at me like I am such an inconvience. He has done this to me before when my truck was damaged by one of his employees, rolled his eyes and sighed like it was my fault. I spoke to Chris the Assistant Manager and he said he can't control Larry's demeanor and I had a choice to not shop there and go to another store. What kind of a manager says that?
Desired outcome: Reprimand and training for customer service managers to learn how to treat customers
This review was chosen algorithmically as the most valued customer feedback.
If you look at my account I buy from multiple different stores the only time I have problems is with the Greenville store if I order some thing and it comes in before I can pick it up it's canceled because it's already been sold or some thing and I'm getting very tired of it I was getting ready to go pick up an order this morning that I waited two weeks for...
Read full review of Tractor Supply
This review was chosen algorithmically as the most valued customer feedback.
the second month in a row that they tried to screw me out of my money the first month I swallowed that pill I've got the receipt showing I paid for it Troy is being condescendent rude arrogant laughing at me like it's funny I don't appreciate that talking to me like I was stupid. This happened on May 26th Cleburne location with manager Troy
Read full review of Tractor Supply
This review was chosen algorithmically as the most valued customer feedback.
I purchased a cart that you pull behind mower from tractors supply. The cart I guess made in China out of substandard materials has been falling apart since I got it, when I spoke to a tractor supply manager about I got the runaround like you bought the crap we don't stand behind it. The hitch failed twisted so I had to fabricate one. Weld spots breaking...
Read full review of Tractor Supply
This review was chosen algorithmically as the most valued customer feedback.
I am so tired of my animals starving or not being able to eat on time due to the fact that this tractor supply can not stock there shelves properly or on time and never never order enough the staff is so rude especially the female MGR. I have lived in this town for over 20 years and out of the businesses this is the worst of them all. I always have to waste...
Read full review of Tractor Supply
This review was chosen algorithmically as the most valued customer feedback.
I went to return dead chicks and the worker named Sara was arguing with me on the kind of chickens that I had bought. When I explained to her what breed the chickens were she said they did not have anymore of that breed and that we could replace them with a different breed but then proceeded to charge me because the kind they had were more expensive than my...
Read full review of Tractor Supply
Tractor Supply
-
Employees not doing there job
I was at the Tractor supply in swainsboro ga. I noticed a employee named Monica always on her cell walking through the store. I noticed on more then one occasion she was either on Facebook or talking to someone. When the line got backed up at the register they called for register back up. She just stood in line and wouldn't help. When she did eventually help she was upset she had to work.
Desired outcome: There would be more then one cashier to work the register especially on weekends.
Tractor Supply
-
Service
The workers at both Beaverfalls Pa and East liverpool Ohio told me for 2 weeks that they did not have American Rock salt but I asked them then why are you still using American Rock Salt if they do not have any but no answer just said they did not have it they said at both locations! I feel they were hiding it from customers! My name and number Crissie thanks! [protected]
Desired outcome: Stop hiding American Rock Salt so the customers can use it to! Or send 1 order for customers and 1 for tractor supply to use! Because they like it to!
This review was chosen algorithmically as the most valued customer feedback.
I went to the tractor supply in calimesa ca to get a refill on my propane tank, which I've done several times this time I was told they don't fill the propane in the rain!! Little bit upset I just think they didn't want to get a few raindrops on there heads! That's fine I'll take my business elsewhere
Read full review of Tractor Supply
Tractor Supply
-
Employee
At the tractor supply in Kermit, Texas there is a employee named Jessie Hawkins who is very rude and is always mad. Every time me or my husband go in she doesn't want to help us and goes to the back. We've asked her for certain items in the store and she can never find what we ask her to help us with. We always end up having to ask someone else. She should not be an employee for Tractor Supply with a rude attitude & no work ethic
I go there every 3days for dog food and she's always got the same attitude!
Tractor Supply
-
Customer Service
I bought a new 6'x14' trailer at the Elkin, NC TSC 7-29-21. Was told by sales person that i should receive the title in the mail in a couple days so i could get my tag & that I had 30 days to get them. I got busy & a month went by with still no word on the title. I called a couple times & finally spoke with a woman. I think she said her name was Amy, who kept trying to put the blame on me. Asked in a very hateful tone how I got my tags if I didn't have the title. I said If I had my tags I wouldnt be calling asking for my title. She then smarted off saying thats not how we do things here, again trying to put the blame on me. She then said she would check into it & call me back. A week later, still no word from her I call her back & she says hang on a minute & passes my call on to the store manager who knew nothing of the situation. He said he has no idea what happened & all he could do was contact Carry On Trailers & ask them to send another title but would probably be another month. That will be 3 months of me pulling the trailer without tags. Someone screwed up but no one wanted to take the blame. Instead they kept wanting to put the blame on me like i did something wrong & not once did anyone say we are sorry this happened. My dad & I have spent thousands of dollars at this store over the years including 4 new mowers, 2 trailers & many other items. I understand things happen but their whole attitude towards me over this is unacceptable customer service. I feel I will never receive the title based on everyone's attitude & I will take my business elsewhere from now on.
Danny Monkus
Desired outcome: I just want to receive the title to the trailer
Tractor Supply
-
Product shed
Hello, my name is Amanda Batista I'm referring to order number [protected] I ordered the shed on the 3rd of August. Customer service called me explaining they cannot deliver shed to my house due to truck cannot get down my road. Change ship to Shallotte North Carolina. Still have not received the shed that is fully paid for. As the freight company transferred to another company that does not deliver to Shallotte North Carolina that often.
Desired outcome: I want my shed delivered
Tractor Supply
-
Dumor 6 grain chicken scratch
I've emailed you already once about this issue and haven't received a response! I get your inept but I sent an email and pictures of a huge chunk of some wierd substance that came out of one of your dumor products. I still have it and would like at least a response on how I get my money back for it i don't even want to feed it to my chickens now!
Desired outcome: At least a [censored]ing response!!
This review was chosen algorithmically as the most valued customer feedback.
Last Week Fri 2 Days Ago Yesterday Store Employee named Trish. Thomson store. Wearing shorts so skimpy you could see her upper inner thigh. Reminded me of Catherine Bach in the Dukes of Hazards with these revealing shorts she had on. I can't believe that this type of store would allow for such employees to wear these types of unprofessional clothing.
Read full review of Tractor Supply
Tractor Supply
-
1 year service plan on new lawnmower I bought I filed a claim They have no record of the transaction
Service request (SR#): [protected]
This is the 4th time I have submitted the sales receipt that TractorSupply gave me and the Store verified this document as sufficient proof
This is a Tractor Supply computer generated receipt
The problem should not be with me it's a problem between the store interpretation and Claims Review interpretation of what the receipt says
Why can't you call the store and verify and let us end going back and forth
I am going to forward these emails to the Corporate office in Brentwood TN and find someone that will resolve this
hopefully it does not take legal action to solve this minor issue

This is not a situation of defective product or poor service, it is down to Tractor Supply taking $299..99 from me,
I bought the product a 1 year service plan, money was taking from my bank account and transferred to TractorSupply
there is documentation to support this, and now I am told you will
not honor the transaction. Please take the time to resolve this simple problem
TractorSupply Covington TN store#1620 contact: Chris [protected]

---Original Message-----
From: James Yow
To: [protected]@asurion.com
Sent: Mon, Jul 12, 2021 2:41 pm
Subject: Re: SR# [protected]

This is the sales receipt I received when I bought the new mower and 1 year warranty. 2 weeks ago I returned to the store the manager called the warranty nbr They did not have any record of the sale. I keep sending what the store
gave me that shows all items they are requesting. Maybe the store did not send the sales information to the warranty people at the time of sale. I had the total amount deducted from my bank account including the $299.99 service plan at the time of the sale.
I seem to be going around in circles. The final layaway payment requested: Sale Deposit shows on this document $2, 655.91
The attached document shows at the bottom Sale: $2, 655.91 Debit card directly withdrawn for my bank account at the time of sale Bank reference # [protected]
When this gets straightened out my 1 year service plan should start now not in [protected] the date of the sale
It my help to call the store directly Ask for Chip [protected]
Tractor Supply
-
Store Manager Kerrville Tx
I am a disabled veteran and purchased a 6x12 aluminum trailer on Veterans Day Nov 11, 2020.I was told they did not have the title but would send it to me when they got it.I have returned to the store like 5 times to complain about this.I hate complaining.Each manager blames the last. I have yet to license my trailer and have had no use of it at all.The last manager, Anna, assured me she would take care of it over a month ago but has not.Please help as I need the trailer that I paid $2200 for.

Larry D. Keller
Bandera, Texas
Desired outcome: I would like the use of my trailer.
This review was chosen algorithmically as the most valued customer feedback.
I purchase a riding lawnmower over the website and followed the instruction for pickup of the mower. I live 35 miles away in one direction so when I arrived with a trailer it was not ready to load we waited for an hour in the 94 degree heat and when it was loaded it had no paper work and plastic bag with manual, water wash hose adapter and plastic hose for...
Read full review of Tractor Supply
Tractor Supply
-
The security on their credit card
beware of the tsc credit card. this place has terrible secuirty on there site and card. they let your card number out to scammers and then its a nght mare to get fixed they will tell you they take it off the card and then give you a credit and then tell you to go use the card and to get your credit and then when you do they add the scammer charge back on . stay clear of there garbage card... terrible customer service... phone keep cutting off and you cant undserstand the people on the other side... jsut awefu
Desired outcome: garbage card
Tractor Supply
-
Rude Employees
Tractor Supply Newton NJ #2435. Stopped into the store on Saturday, May 15th for a bag of dogfood. Being fully vaccinated against Covid, following CDC guidelines and having been in other stores that do not require masks, despite Governor Murphy's edict, I entered the store not wearing a mask, with my son who was wearing one. I was immediately shouted at by Bessie at the register that I had to wear a mask. I said I was vaccinated. At least 2 other employees also started shouting at me that I had to wear a mask. By shouting I mean screaming at me all at the same time. Very unprofessional considering Bessie was training someone. I could see their paranoia so I pulled a mask from my pocket and held it up for them to see. I put the mask on and stated " I am fully vaccinated though". As my son and I proceeded to the back I heard one of the male employees say, "Yeah, right we are all vaccinated" which implied to me that I was lying. I grabbed the dogfood and went to Bessie's register. I paid and when she asked if there was anything else I told her I did not appreciate the other worker's snide comment implying I was lying about being vaccinated. I then showed her the pic of my card that I keep on my phone. She apologized and said it is still company policy to wear a mask. Until they adjust their rules for vaccinated people I will be shopping for the things I need where masks are not required.
We are here to help
16 years' experience in successful complaint resolution
Each complaint is handled individually by highly qualified experts
Honest and unbiased reviews
Last but not least, all our services are absolutely free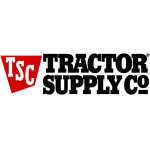 Tractor Supply contacts