Virgin Active South Africa complaints
490
Virgin Active South Africa
-
Unresolved contract since 2014
I have filled in a complaint about Virgin active disputed contract. They have my name under people owing them. I have had several contracts with virgin active and when I wanted to take a contract with them in 2018. They told me i was owing from 2014, which it was a contract i disputed. They even have let me got into two contracts after the one they said i owe. I have tried to resolve this with them.
Desired outcome: I would like my name to be removed from owing people.
Virgin Active South Africa
-
Use of sound system in the spin class
I have been using the spin class bicycles for a long time now in the afternoons before the actual spin class starts. Up till now it has been good until one afternoon a member came in and just connected his phone to the sound system and proceeded to spin with his music rather loud. I had my earphones in out of respect to others who come into the class and want to spin. They also use their headphones or earphones. I complained twice. The second time, the Manager did come in and said that no members are allowed to use the system. I see that he is still using it and i now cannot go early and do my workout in the spin class, because he is just doing what he wants.

I just feel that this is totally unacceptable. If everyone else can respect each other and use headphones or earphones, then so can he.

I feel that Management and staff are actually scared of him!
Virgin Active South Africa
-
Virgin call centre rudeness
Good day,

I was called by a Virgin representative stating I am one month in arrears although April have been paid. I informed the lady the lady that is the debit order is going on the 1st there will be constant issues as I only get paid once off.

Still explaining the lady did not listen but rather said she will put me down as refusal which is not the case and slammed the phone down in my ear.

I am going to take this up with every possible social media device as well as hello Peter as I need this specific lady on your records to apologise and I am making an official complaint against her and therefore Virgin.

My cell number is 0824478396

Email [email protected]

Wayne Hill
Desired outcome: Direct complained against the person who spoke to me who you have on recording.
Virgin Active South Africa
-
Virgin active windhoek
I have cancelled my membership last year June in 2021 but Virgin active is still debiting my account every month.

I'm opening a file at my lawyers today.

I have sent numerous emails to you but they never reply. I have been calling Immanuel and Ivy at Virgin Active at Maerua mall in Windhoek every day, but they still continue to debit my account.

I wanted to enroll my daughter there but I'm afraid to be part of this gym. They are too happy to take money from their clients. And they never return my mails or phone calls. I'm so disgusted. So many people are complaining about them. I'm taking this to social media.

My contact number is +264813779354.

Regards,

Margaretha Teixeira
Desired outcome: I want my money back with interest!!
Virgin Active South Africa
-
REPEATED Incorrect and Unauthorised Debit Orders and Charges
I have been harassed since the start of the pandemic about a month payment which had been missed, which I advised timeously and REPEATEDLY that I had lost my job and no longer wanted the membership. I have moved cities and yet you still persist to debit my account since April 2020!? Holds were placed on the account because we were in lockdown and then, I never returned to the gym and canceled my membership because I was unemployed due to the pandemic.

Now I receive an email with no account statement to date, about an amount of R882.20 which is said to now be outstanding. What is it going to take to cancel this?!

I wish for this to be cleared finally, once and for all please. I cannot keep requesting the same thing repeatedly!
Desired outcome: Clear my account and cancel the membership!
This review was chosen algorithmically as the most valued customer feedback.
Hi, I need someone to immediately contact me. I cancelled my contract with Virgin Active on the 19/09/2021. I received an email in January 19th 2022 telling me I was in arrears. I resent my cancellation email on the same day and copied the original cancellation request. On both occasions, I received an email acknowledging my request and that it would be...
Read full review
This review was chosen algorithmically as the most valued customer feedback.
I have sent multiple requests to Amy (administrator of new contracts) to provide me with the contract details after joining Virgin Active online and to date I have received nothing. Today I received a WhatsApp from 061 179 8705 that enquired whether I was still planning to join the Gym. I responded by stating that I had not received the documentation yet...
Read full review
Virgin Active South Africa
-
Worst gym
I have been billed for 2 months even though I cancelled my contract due to mixed messages, unkept promises made that I will have 2 months free, then only will my first payment be debited at the end of march 2022? I keep getting different messages from different people? This is the kloof gym in durban.

I have all the proof and documents but yet they still keep calling me... Please communicate with each other? And sort it out!
This review was chosen algorithmically as the most valued customer feedback.
Good day, What a journey with Virgin Active. To date no correspondence was received from the company and our query started September 2020. Where to start, firstly, Virgin Active froze all memberships during the lockdown period, however somewhere in between my Vitality status was changed (I was not aware), when the lockdown restrictions were lifted, I wa...
Read full review
This review was chosen algorithmically as the most valued customer feedback.
Good day I would like to file a complaint please. In January i converted my membership from a normal club membership to a Vitality membership. Upon completing the new membership form for the Vitality contract in the branch, the incorrect debit order amount went off my bank account of R650 in February despite me completing the form. I went again to the...
Read full review
This review was chosen algorithmically as the most valued customer feedback.
I always had a membership and expired long time ago and have not at the gym since 2019, sometimes beginning 2021 I joined again and was told they have a special where it will pay lesser since Covid and was mostly in Newcastle and there is no Virgin active there but I agreed on the offer of R110 monthly as it was frozen mice couldn't access the gym. 2021...
Read full review
Virgin Active South Africa
-
Virgin Active Manager Broadacres
This is to officially lodge a complaint about the manager Oli at Virgin Avtive Broadarces. Unprofessional and picking on innocent clients to prove his worth as a gym manager.

Please contact me for full details of years of discrimination as Melrose Arch member participating at Broadacres Virgin Active.

Regards

Lynn

0798903299

[email protected]
Virgin Active South Africa
-
Equipment and state of the entire gym
I am really disappointed with the state of the equipment and the gym in general in amanzimtoti, more than half of the machines and equipment is not in working order and the half that is working is falling apart. Surely some upgrades should be made but I have not seen any in the last 6 years being a member yet we pay full membership. I find it shocking compared to other virgin actives around us and really think something needs to be done.

Kids under 7 are allowed in the kiddies area and there is no place for kids older than 7, what are the single parents meant to do if they work full time and have to take them with?
Desired outcome: Upgrade our Gym and equipment
Virgin Active South Africa
-
False advertising
I signed two contracts towards the end November 2021 with the Bedfordview branch & was told Virgin was running a special that the first 3 months would be free, needless to say, I've been debited every month except January, which I'm sure is the same for everybody, my emails sent the branch have fallen on deaf ears as I am sure so will this one. Furthermore, during lockdown I was promised reduced monthly fees, yet debited in full when I was no longer attending the gym.

Regards

Montey Leonette
Desired outcome: Please refund!
Virgin Active South Africa
-
Virgin Active Still billing my account when it was a 24 month contract
totally and utterly disgusted with Virgin Active Little Falls! Firstly cancelled my contract which ended in December 2021 since 2019 as it was a 24 month contract.

When I called on Sunday 27/02, the lady named Mpho was suppose to call me but didnt. When I called today, she called me back with no solution and yet they billed me 3 extra months! with no re-imbursement,

Who goes to the gym during covid? When my contract finished at the end of 2021 why did'nt anyone call me?

THE EXCUSE IS THAT IT IS AN AUTO RENEWAL! Can the manager not even have decency to let the customer know that they will still be billed?
Virgin Active South Africa
-
Unresolved contract since 2014
In 2018 I wanted to take a contract with Virgin Active in East London. I filled and signed all the necessary paper work and this was going to be my third contract with VA. Then I was told that I was owing money from a 2014 contract. My surprise was that I disputed that contract in 2014 and they still allowed me to have two other contracts after that. And no one ever contacted and said I was owing.
Desired outcome: I would like my name to be cleared.
Virgin Active South Africa
-
Refund
I enrolled my son at the La Lucia Club for swimming lessons and later on they advised that pool was under construction after enrollment.

I requested a refund and cancelled the lessons as i could not drive to other clubs for the lessons.

Andrew Whitson advised he would arrange the refund for me on 17/01/2022. I have been conducting follow up's to date no one has an answer, always same feedback they are awaiting feedback from the head office.

Conducted a telephonic follow up spoke with Rene Reneiker at the call centre who said she will call the club and ask them what was happening with refund.

This is totally unacceptable that it takes more than 1 month to process a refund.

I have been treated with the most utter disrespect and should this issue be not attended to within the next 48hours.

I would have exhausted all avenues and will be laying a formal complaint with all the relevant industry regulating bodies which handles customer complaints.
Desired outcome: I just want my refund back.
Virgin Active South Africa
-
Security of personal belongings a big issue
Virgin Active in Paarl - my son and his friends cell phones was stolen out of their locked lockers at the gym. (it even had and additional safety lock on the door my son purchased) When I arrived and talked to desk the staff, it became apparent that this is not an isolated incident. The staff discourage the boys to walk around and ask other clients if they saw someone in the lockers.

They boys are members for less than a week and on a Sunday someone comes in, break open the lockers and steal their cell phones, while the day manager tells me we cannot look on the corridor cameras because of the POPI act? Criminal situation occurred and the POPI act does not come in play?

So disappointed in the lack of security, door of locker was easily opened, but more so in the staff "covering at the utmost effort" to ensure that they can do nothing?... and trying to keep this incident low level.
Desired outcome: Virgin Active should take responsibility and refund via their insurance the cost of the items lost. All parents involved are disappointed in this gym, our kids stuff got stolen so easily. Why keep them going there?
Virgin Active South Africa
-
Tyrone Daniels
I have been waiting for my refund, since 1 February, today is the 10th called the CC at 08:00 left a message for AMIEN KLAARKSON to call me back i called back at 11: 47 spoke to Tyrone, he said Amien is in interview when asked for her superiors details refused to provide information, I am not just fishing for information i am a client waiting for feedback and i get the POPI Act thrown at me, this is not a personal call its business, information should be available to clients, is there no transparency and ethical behaviour. What kind of service are you then offering, these things should be told to each client before joining then maybe we will be aware and make informed decisions. So is this how VA does business incorrectly debiting bank accounts and then managers avoiding. So sad service. My contract just started and already there are issues. It does not take this long to rectify an error especially with the Technology at our finger tips, it feels like its being delayed purposely.
Desired outcome: REFUND IMMEDIATELY
Virgin Active South Africa
-
Gym membership overcharge
name : Lingasen Reddy

ID No 7405205260080

I am on vitality last year i was charged R1200 for a 3 month period

I have did a written complaint at the branch in Balito

now i am being charged over R600

I am on vitality

Please put my membership on hold and i would like a full reimbursements for the overcharge

Lingasen Reddy

[email protected]

0726447118
Desired outcome: Reimbursement and a correct membership charge
We are here to help
16 years' experience in successful complaint resolution
Each complaint is handled individually by highly qualified experts
Honest and unbiased reviews
Last but not least, all our services are absolutely free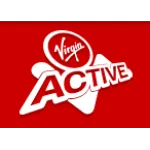 Virgin Active South Africa contacts