Crunch Fitness complaints
305
Crunch Fitness
-
Cancelling my Trainer agreement and refunding me!
I joined Crunch Gym Garden Grove Branch starting April 18th 2022, I didn't pay an annual fee as I signed a contract to have a personal trainer every week, which entitles me to gym access. Last week May 20th, I texted my trainer that I need to cancel my agreement as I have to change my location to another state, he confirmed that I need to go in person to the branch to cancel, afterwards, I went immediately they stopped me at the doors claiming they already cancelled the agreement! it was offensive, embarrassing, and not acceptable to hush me and almost like go away! I reconfirmed if it's done already and the guys at the reception said yes Johnny will call ya as well to confirm...after a few days I found my card recharged! I called the branch again to have them confirm it was a mistake and will rectify it and refund. Johnny the manager will call to apologize for this incident and mistake, again to find my trainer texting me that to cancel, I have to email Johnny! What? I objected coz if this is the procedure, why did nobody tells me from the start, why you lied to me confirming it is cancelled, is it the first time to have someone cancel and you don't know the appropriate procedure? I don't understand what is that all about, and I refused to write an email now coz I did my part by texting and going in person and still they charged me, I want my refund and a BIG apology for wasting my time complaining and escalating as well...This is not what I expected when I trusted them on my debit card to deduct...I will circulate this message so anyone who wants to join them knows what kind of attitude they have and how Unprofessional. One of the worst annoying experiences I ever had anywhere at least in 3 different countries and continents...
Desired outcome: Cancel and refund last week transaction
This review was chosen algorithmically as the most valued customer feedback.
This Crunch is very unprofessional. The management seem like they are running a pony show with zero professionalism. Every time I go in the facility, there are never any cleaning products to wipe down the equipment. There may be around 1 dispenser that works. The rest of them are broken or empty. Every time you mention it to the staff they blow it of. The...
Read full review
Crunch Fitness
-
personal training contract
Hello,

My name is vanessa, I am currently a member of crunch in the Marbach San Antonio Texas location. I want to cancel to membership and personal training contract for various reasons such as lack of professionalism, miscommunication between parties, and inability to provide services as stated in a verbal personal training conversation.

The membership and contract started in December of 2021. The personal training contract was for once a week for three months billed at $250.00 a month. In March of 2022 I decided to renew my contract for another three months and do two sessions a week. However, to my dismay I was billed $250.00 for the previous contract and $480.00 for the new contract in March. I had not been informed that I needed to cancel my contract 30 days prior to the end date, or it would be automatically renewed and be billed. I did contact the manager of the gym and was told there was nothing they could do to refund me even though I had renewed for a new contract. In the beginning of April of 2022, I called to cancel my contract since I was unsatisfied with the training and was not reaching my fitness goals. I was again surprised when I heard I had been signed up for six months instead of three months. I tried to work with the manager to reach an understanding and started working with a different trainer. I sat down with the trainer prior to starting sessions to go over expectations, planning and over all training. Over the next weeks the trainer did not communicate with me, missed sessions, or would not schedule me for sessions even though I would constantly reach out to him. It is the end of April now; I have just received a call informing me that I will have to work with a different trainer. I am extremely frustrated and tired of having to deal with all the ridiculous unprofessionalism and disorder of how this situation is being handled. Please reach out to me at your earliest convenience and let me know of any further information I can provide such as proof for this allegation.

vanessa Carrera

member ID: MAB111123
Desired outcome: I want to be released from my contract and without having to do the 50% buy out.
Crunch Fitness
-
Customer professionalism
On April 22nd of this year a complaint from Crunch Fitness in Orillia was filed against me in bad faith to Empower Simcoe.

The staff member from Crunch Fitness had claimed that I had made her uncomfortable when all I did was casually chat with her for the past few years and it was not a problem until now. I tried to apologize to the staff member for any inconvenience I may have caused but she got another staff member to speak on her behalf. This complaint filed against me was unfair and in bad faith.
Desired outcome: I would like an apology and I would appreciate that this staff member is held accountable so something like this doesn't happen again.
This review was chosen algorithmically as the most valued customer feedback.
Good morning, On April 1st I walked into Chatsworth crunch and made a payment. I paid for the march payment that I missed and April. I also showed the manager the text I received that would forgive the late penalty. The total sum was $43.92. I come home and look at my records and notice that Crunch took $36.99 from my account. So, I called the manager at...
Read full review
Crunch Fitness
-
Gym Hamilton New Jersey
I am being watched again by people and employees of this gym I have reported this in the past ,they have people not following me but getting in front of me to impede me or to get me to follow them so that they can report training staff early morning with 9 am staff involved. My name is Anthony Caserta and I have reported this before.I feel like my safety at your gym has become a problem also think your manager may be involved.
Desired outcome: To be left alone
This review was chosen algorithmically as the most valued customer feedback.
My granddaughter signed a contract with Crunch Gym in New Port Richey, FL on 12/20/2021 but rescinded the contract the same day via telephone. However, the gym started debiting her bank account monthly, for membership fees, plus a $53 annual membership fee, for the following four months. She contacted the gym and was told repeatedly, her contract was still...
Read full review
Crunch Fitness
-
Refund
I went to pause my training and they still change my 700 dollars. They said under their BS contract, I would have to give them 30 day notice. I looked under the BBU and they have ripped off alot of members like myself. Looks like they have a bad reputation. I canceled on March 28, 2022. I never saw anything about giving 30 day notice. I hope my bank can issue the refund. The location to the gym is 24 Waterfront PL, Port Chester, NY. Gym has a bad name for themselves by taking advantage of their members.
Desired outcome: still waiting for my refund
This review was chosen algorithmically as the most valued customer feedback.
I sign up at crunch gym early February, the team staff member was assisting me, signing me as a member but the one who help sign me up was the one I had a conflict with, I was being accused the first time because she was making Allegations about me saying I made her feel uncomfortable and it wasn't true I prove the first time I had no interest and walked...
Read full review
This review was chosen algorithmically as the most valued customer feedback.
Crunch Fitness makes it SUPER HARD to cancel your membership. They will come up with any kind of stupid reason to prevent you from canceling your membership. It seems like SCAM! I have a month to month membership plan and I called the local club (789 St Georges Ave, Woodbridge Township, NJ 07095) on 3/28/2022 to cancel my membership as I was moving out of...
Read full review
This review was chosen algorithmically as the most valued customer feedback.
Hello Team, I would like to share my experience in the crunch fitness location 1818 w bell road Phoenix . I was waiting for my ride after finishing up my workout in the front Sofa. Suddenly a dog without leash came to me and jumped on the sofa and started sniffing. The employees who were there ( 3 employees were there ) at the front desk were just doing...
Read full review
Crunch Fitness
-
Pregnancy
I called back in December to cancel my membership because I became pregnant and I wasn't using the membership anymore. The person I spoke to which name I can not remember since it was in the beginning of December, told me she usually is not allowed to do this but that she would send me a cancellation form via email. Cancellation form I never received and couldn't get out of my home cause I also had COVID. Since December I had paid almost 100 dollars more in membership and they are still trying to charge me more even tho I was promised my account was going to be cancelled. Now they claim I need to pay tow more months for the membership to be cancelled. What is this? I have the documents from when I signed up and pregnancy was one of the requirements to cancel the membership.
Desired outcome: I need my membership cancelled now. And I don't want to keep paying inessesaru money that I can actually use for something more useful my my baby instead of spending it at a gym that has no values and is full of incompetente employees.
This review was chosen algorithmically as the most valued customer feedback.
I've been a member to Crunch Addison since day one and it's come to this. I signed up for PT classes in 2021. When talking to my PT, we agreed that I would accrue classes and claim them when I could go back to gym at the end of 2021. Come November, PT reaches out and tells me there would be new management and I was asked to 'donate' all of my classes which...
Read full review
Crunch Fitness
-
Staff person
Tonight I called the Crunch gym in Orillia Ontario. Rhonda was beyond rude to me. Hanging up twice and then not answering the phone. My call was to change my membership. She cut me off before I could finish what I wanted to say. Then hung up. Never answered the phone until I had called back with no caller ID. She then hung up again and told me I was swearing at her and that I was so rude. She told me there was no manager to speak to but when I drove to the gym 20 min away, the manager was there and Rhonda had told him a bunch of lies and so he (who is usually nice) was also very curt. I am shaking I am so upset.
Desired outcome: I would like to speak to the owner of the franchise as well as the general manager Jen Vasey.
The complaint has been investigated and resolved to the customer's satisfaction.
Crunch Fitness
-
Cancellation Policy
Bad policy concerning Crunch Fitness cancellation. I just cancelled my membership (haven't used in 6-7 months) but due to the 30-day notice policy, not only would I have to pay the following month's fee (which I was cool with) but I also have to pay the annual fee for the upcoming year as well (which I am not cool with because I am not renewing my membership). Already spoke to S. Tampa and was told I had to pay. New York Corporate confirmed this as well. I am going to pay but be aware! of this BAD POLICY if your yearly renewal happens anytime near your cancellation.
Resolved
The yearly (monthly also) fee will not be charged. Remember, the yearly renewal fee was the only charge disputed but the monthly fee, I would have paid due to their 30-day cancellation policy. They went beyond what I asked for by not charging both.
This review was chosen algorithmically as the most valued customer feedback.
I joined the Crunch Fitness 4055 S. Dale Mabry Hwy, South Tampa, FL 33611 in October 2021. I also enrolled in your personal trainer program at that time. I have enjoyed my time at Crunch, but I have bought a house in Ocala, Fl and the community has a gym. I will be using the things I learned during my personal training sessions at this gym. I cancelled my...
Read full review
Crunch Fitness
-
Noise level
I starting working out at Crunch Fitness in Cape Coral Florida about two weeks ago. The gym is new and the staff is good. Problem I have is working out Sat Jan 15th I had to leave before my workout was complete. The overhead music was so loud I started to have tinnitus. I had my ear pods in which usually make it better but on that day I couldn't even hear the news. If the music was a result of the class that was going on at that time people are soon to started noticing a reduction in their ability to hear. As for my wife and myself If this is going to continue we will look for a different facility to work out at.
Steve Higgins
(775) 470-4432
Desired outcome: Regulate limits on the volume on the overhead.
Crunch Fitness
-
Harassment and illegal charges
In July 2020, I physically went into the Crunch Fitness at 2999 N Lakeharbor Lane, Boise 83703 (T: 208.297.3073) to end my gym membership.

A young woman was at the desk, I explained that I was ending my membership and she stated she could help me. She looked up my membership and, what to me looked like, she entered some information. After a brief moment she told me that my membership had been cancelled. I left the fob (used to check in) with her and went back to my vehicle. At the time, my sister was with me, but did not go into the building with me.

I realized that my membership fee was still being charged to my account. I made several attempts to contact Crunch Fitness. I sent in a form to complain. No reply. In desperation, I contacted my bank and stopped all payments.

Finally Crunch Fitness contacted me - but only to demand payment. I told the individual on the phone that I had rescinded my membership. She said that she had no record of it. I explained that that was not my error, but someone at their site did not enter the information in correctly. I was told that I could now not close my membership because I owed them money.

Then the harassment began and they called night and day. Finally I received a letter from Aldous and Associates stating that as a debt collector I must pay $329.10.

The Crunch Fitness contract I signed clearly stated that I could end my membership at any time without payment. At the time I rescinded my membership, I was in good standing. And in fact, I was charged and paid for August and September.

This is fraudulent billing. It is not my error that the individual at the front desk did not complete the closure accurately. But I was told by her that there were no other steps necessary and that my membership had been cancelled.

While my sister was not in the building with me, she was with me in the car when I went in for the 10 minutes and she was aware of what I was doing - as she had also cancelled her membership earlier in the week.

I have looked up the complaints against Crunch, and I am apparently not the only one that has gone through this harassment. This seems to be a common practice.
Desired outcome: Refund the payments charged since August and call off the debt collectors
This review was chosen algorithmically as the most valued customer feedback.
I had a free training session I was offered and decided even though expensive to start a personal training. Even though the one I did was free. Once at counter they wrote the contract out, and then said made a mistake and did it again, so I signed twice as many times as I had too. Don't know why but anyway I was told I had 24 hrs to change my mind, I text...
Read full review
This review was chosen algorithmically as the most valued customer feedback.
I am deployed overseas and have not been a member of the gym for years. I have sent them multiple messages telling them I could and would not return. On 12/14/2021 they stole almost $300 from my account without my authorization causing my account to go into the negative and my inability to pay my bills until I got paid again! After calling them and ABC...
Read full review
We are here to help
16 years' experience in successful complaint resolution
Each complaint is handled individually by highly qualified experts
Honest and unbiased reviews
Last but not least, all our services are absolutely free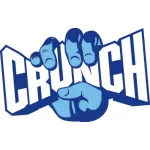 Crunch Fitness contacts