TurboTax
-
2016 tax return/refund
My wife called the IRS this week to check on our 2017 tax refund. IRS reported that we were refunded approximately $2500 on 5 April 2017 to our Wells Fargo account. i have an email confirming Turbo Tax is processing my refund on this date. Wells Fargo did not receive any amount of Money between $2000 and $3000 in our account in 2017. I tried to contact turbo tax today. To speak with them I need to outlay money first and their online chat sends me straight to an online accountant who requires $55 upfront. How do I talk to this company to recoup my refund?Thanks.
TurboTax
-
turbo tax for usa
I filed my return for the first time through your website. The IRS received a schedule C electronically that was different then the one I printed out. I called turbo tax 2 times and the agents both times transferred me to a recording asking for $100 more for unlimited access to specialists. I told the recording no and it hung up on me. I phoned back and asked for a supervisor and the agent put me on permanent hold. Now the online music has stopped so I think I have been disconnected. You have a great concept except your follow through stinks. I would give you 1/2 star.
This review was chosen algorithmically as the most valued customer feedback.
Ms. Yocasta Velasquez was a preparer at Liberty Tax/Siempre Tax recently and was fired for fraud and stealing money from our clients. She was recently arrested and has to return to court in a couple of weeks. Clients have also filed police reports against her. This issue cost our office money and we were also being investigated behind these acts. I'm sure this is not the kind of person you want to advise your clients.
Read full review
TurboTax
-
online tax filing
I have been using turbotax for a few years now. Last year, April 2018 I was filing my taxes for 2017. I owed money so I paid at that time. Now, I have been trying to do my 2018 taxes and they keep getting rejected because turbotax never uploaded my taxes from 2017 to the IRS. This is causing a huge inconveniece because I am still unable to file my taxes without being rejected. I am unsure and uncertain how you are willing to take my money for a service and not provide a final product to the most important entity of all.
TurboTax
-
turbotax free service
I am active duty military and make less then $60, 000 a year. I have never had a problem getting my taxes done through turbotax for free until this year. They kept adding things and said in order to proceed I had to pay. I am disgruntled and disappointed in turbotax. I know I am not the only one with this issue. I have heard of many active duty military having this experience as well as low income families, single parents, and college students who barely make an income at all.
TurboTax
-
turbotax
At the beginning of using this program, I stated that I am a non-resident and I live in france. Later, the turbotax program kept telling me that my phone number and my postal code are not acceptable (because they do not correspond to canadian norms). Also, after entering earnings from france (under foreign income), the program indicated that over $10, 000 dollars is owed to cra. I could not believe this, so I started doing some research on the internet and discovered that nothing is owed to cra because the money was earned in france. I am very disappointed in turbotax because the program had all the information needed to determine that I do not owe any taxes to cra and yet, the program had me pay the fee for turbotax.
This review was chosen algorithmically as the most valued customer feedback.
Received this service through TurboTax. Received a letter that was a mini audit. The company told me not to worry that my account coordinator would contact me to let me know what I need to do. She called twice, never left a message. Didn't contact me through my customer portal through their website or send me an email letting me know all I need to do i...
Read full review
TurboTax
-
$39.99 fee for refund option
On April 17th, 2019., I signed up for tax service with $64.99 but I am being charged with $109. $39.99 fee for return option that I choose. What a scam. I talked to them and checked at website for fee, it is showing receipt for only $64.99. They are not showing the charges for $39.99. Extreamly bad company. I am never going to use this tax services again. Turbo tax is a scam.
TurboTax
-
deluxe edition
Apr 15 turbo tax failed to file my taxes on time. When I addressed this issue the following day with one of their "supervisors", I was told there was nothing they could do to help me because they couldn't figure out why their own system wouldn't allow me to reset my password. I have already consulted an attorney and intend to pursue litigation for the cost of the product and any late fees I may incur. This company MUST be stopped. What they are doing is illegal and unethical.
TurboTax
-
overcharge for a simple return; faqs no help, expert no help
Not happy with your service. Filed VERY simple tax return & you act like you did me a GREAT SERVICE. I can no longer file itemized deduction & was charged $79.99 for a SIMPLE tax filing not counting charges for state & Sales tax...whopping charge of $123.03 plus now was charged a fee for paying with credit card & program crashed at end so am certain I either was or will b charged another fee for filing electronically. Was not given opportunity to see what this fee would b because program CRASHED. I logged back in & program stated filing was complete. Depending on fee I may have chosen to pay on my own or print out the filing this year, but Info on fee never provided.

Contacted Expert help. Support ID 450168584. Patricia was very nice & ever so apologetic but totally unable to assist me with ANYTHING. I gracefully told her was done talking & will await a call back from your organization.

Husband & I have been using your service for years. No DISCOUNTS offered ever; but you send dozens of emails yearly reminding us to continue to use your service & almost daily reminders the last week of filing but yet never send an email that we can RESPOND back too. That is what I call LOUSEY customer service. On top of that tried using Groupon to get a discount. That didn't work either even though I cleared the History & Cache on every computer we own. Trying to get a discount is 10 hours wasted that I will NEVER get BACK; plus you OVERCHARGED me for the S/W I needed to complete a SIMPLE SIMPLE Tax Return.

And tell me why why why we have to pay a service fee for using our credit card to pay our taxes. The credit card we have does NOT give us money back for using it. I would have used Debit card or bank acct number but husband had asked I file with credit card. He does not trust using Debit card over the internet. When he came home & I informed him I checked our online banking & we were being charged an additional fee of $28.24 he said I should have used the debit card. The VISA we have with our Credit Union does NOT give cash back for purchases. S/W made it sound like fee would only b charged if this was the case. SO DECEPTIVE.

What a scam. You used to be fair. We will never recommend your agency to anyone ever again. Why; because you have ZERO customer service & totally scammed a minimum of a 10 year valued customer. Apparently you don't value the customers who have been with you for forever. Shame on you.

Dissatisfied in UTAH,
Ronald & Brenda Snyder
TurboTax
-
I feel cheated and confused at why this kept happening.
I've been on hold as I speak for 3 hours and twenty four minutes. They were busy and I was warned that I would have to wait an hour, so I did and here I am. I got charged $19.99 by the software thinking it was to be able to save my filing so I can bring it to fafsa, when I called in I was told it was for 2017 taxes (which I did not fail with them and have not received by the way ever) because I did it on online its non refundable, since It was my mistake for not being extra careful I let it go. I filed a week or so later I got an email from turbo tax encouraging me to file, I ignored it I thought it was just an advertisement, but than I got it again so I went to check online, my things weren't filed. I called complaining because I didnt understand and when I logged back in, none of my information was saved! At this point I didn't want to anymore but I figured I went this far and obviously nothing else could go wrong.
I had a 1099 form I had to fill in, I made 19 dollars on and so I had to pay them $49.99 to be able to fill out that 1099. Not the best news but sure why not.
Than I filed and everything was great presumably and. I did my federal information my state information, did the review and said file my taxes.
It went through I thought it would be over but no. Since today is 4-15 I checked in again to see when it estimated I would get my returning. But I was introduced to a screen that asked me to file state. So Only my federal was filed, even though I went through both and now the software wants me to buy the 49.99 again in order to file my taxes and I'm like, its just makes a ton more sense if I had just gone to see someone no I'm not going to pay the software 120 of non refundable money in hopes that it will work this time.
This review was chosen algorithmically as the most valued customer feedback.
I paid a total of $79 and $30 dollars for this tax filing so far, and Iam not done yet today is tax due day 15th april2019. They inserted the wrong AGI into my federal tax forms and the federal filing was rejected, and also my state return was rejected since Pa does not allow anyone to file electronically if the federal return is rejected. Their help desk...
Read full review
TurboTax
-
forced upgrade
I was using the free option, as I do, and by the end of completing my taxes it forced me to upgrade to continue?! All because one form... A schedule for when I added to a retirement fund, was supposedly not covered by the free edition? I've never had this happen before. The added amount back for claiming that money was only $111. Turbo tax forced an upgrade at the tune of $80! This has got to be illegal! I will not be using turbotax ever again!
TurboTax
-
filing taxes
TurboTax sent an email to my ex husband telling him I filed my taxes and gave him the option to put a hold on it as a security breach because we used to file together. This is horrifying! I called to complain and they hung up on me the first time. I finally talked to Identity Protection and they got defensive. They refused to acknowledge I'm scared and this is a serious breach of information. It didn't say my name on the email, but he knew it was about me by process of elimination. They just need not to send these emails out. People need to feel safe and I don't feel safe using it. Who else is getting my information from them?
TurboTax
-
turbo tax premier 2018 cd version
I completed my return a prepared to submit via e-file to federal and state to claim my refund. I pay the required fee and then the programs says it can't e-file as it now detects an error. After all attempts to correct the error (my data was correct), I call customer service. Agent was very nice walked through all of the diagnosis and concluded that there was in fact a bug in the software. She let me know that I would receive and email regarding the completion of the patch which was scheduled in a few days. I hung up happy that the problem was being addressed.

I received the promised email which says "While the interview has been significantly improved, customers seeing this error will need to paper-file." Not only have I purchased their product for the express purpose of e-filing but I've paid the filing fee. Call back customer service, they're willing to refund the filing fee - how nice! They take no responsibility for the buggy software however. I'm really quite upset about his carefree attitude abut the software that I purchased that doesn't work. I would like to speak to a supervisor, sorry but that really won't help - have a good day. I am really steamed with these fools!
TurboTax
-
free tax service turned into $114.00 charge
Completed my FREE tax preparation service for both my federal and state returns with Turbo Tax. At the very last point I was told that my returns would not be free because I had one additional page that was needed. and it would cost $114.00 dollars for my federal return and state return to be filed. Never during the entire course of entering my data for the federal and state returns was I told it was not free. in fact the program kept asking me if I wanted to upgrade to the deluxe version and I always said no. I am 76 years old and my eyes are bad and my fingers hurt when typing. I was caught by surprise and after all the time I spent doing the returns I was exhausted and could not bear to think that I would have to do this all over again, so I unwillingly paid the $114.00.

When my daughters found out what had happened, they were furious and insisted that I write Turbo Tax about this unfair practice. They told me to contact the Better Business Bureau but I wanted to contact Turbo Tax first. My returns are always the same every year and are always free. I do not think it is fair to wait until the last second to drop this high charge on me. As soon as the Turbo Tax Program KNEW there was such a charge, and it was not going to be free, they should have notified me so I could have stopped and not continued to enter information until the very end. I feel this is an unfair practice and purposely designed to have one spend all the time entering information and then dropping the bad news on ones head knowing many people will unwillingly agree to the charges, because we all hate having to do taxes, rather than having to give up and start all over with another company.
TurboTax
-
turbotax standard online edition
This is the sequel to my previous compliant that I logged after my three and a half hour run around on Saturday. I submitted a complaint then as well.

I waited for them to call back and follow up when they said they would and they didn't so I called back the next day. They helpfully provided me with a new activation code after about 15 minutes and if it had ended there I might have been content.

Instead I tried the code they gave me and it didn't work and I had to contact them again. When I called back and gave them the code and said it didn't work. They insisted it was valid but it wouldn't work for me and I even showed them it didn't via their screen sharing function.

They told me to get a refund, and I assured them that if after 5 hours at this I had to get a refund, I would not be repurchasing their product.

Their people are very kind and courteous but the system was totally ineffective and left me angry enough to do my entire tax return again from scratch just to not give them any more money.
TurboTax
-
turbotax standard online edition
About 3pm today I contacted your customer support line at (800) 624-9066. I had inadvertently damaged the activation code on my card, and needed to get someone to help me with filing my taxes since it was now asking me for a code I didn't have.

I called but the person on the other end kept me on the line for an hour and a half taking me through a series of unsuccessful stages and while I was waiting on the line the phone inexplicably disconnected.

When I called back, I was told that I was not at the right place (something the first person hadn't told me) and directed me to the 188-8829-8608 number but when I contacted that one the person there said they were still the wrong number and they directed me to the .ca website and asked me to fill out the "contact us" information so I could get the correct number.

I did so, only to discover that it was the SAME number I had just called (the 8608 number). When I called again I finally reached Thametria who finally told me that they might be able to simply give me my activation code, but after another 45 minutes of tech problems trying to visually confirm the receipt because your company doesn't have a viable e-mail address to send a photo to, I was finally told that you were out of activation codes so I would have to wait two days for a call back.

Three and a half hours of customer service later, I am writing this up to post so that someone can be aware of how badly your system broke down. I would think my problem would be one that should have an easy fix. It did not; and I hope that my taking the time to write this e-mail can provide you with some meaningful feedback as it has at least helped me put this frustrating debacle into some perspective.

Dylan

P.S. Thametria was very understanding and professional. It is the system that failed in my opinion, not her.
TurboTax
-
advertisement on television
TurboTax is making our schools appear not to be doing their job! Their advert showing a 10 year old boy, obviously having a most difficult time spelling the word "free"! This commercial obviously tries so hard to make our teachers and schools appear that they're not doing their jobs! When a boy of that age can't spell the word " free", our country has a major problem! TurboTax should be ashamed of themselves!
TurboTax
-
fees
I am extremely disappointed and frustrated. I already had to pay for the deluxe version and then I was charged additional fees that I don't recall agreeing to. when I called to speak with someone she informed me that I "agreed" to these extra charges to tAke my state refund out of my federal? that it was already done and submitted and there's nothing that can be done. I don't understand why nothing could have been done especially because the way the site is ! It is very deceptive and unclear... why would I have agreed to this if there would have been an extra fee of $40? I could have easily paid for state through credit or debit card. Very annoyed and will NOT use TurboTax again and will not tell any of my friends and family to use it.
We are here to help
16 years' experience in successful complaint resolution
Each complaint is handled individually by highly qualified experts
Honest and unbiased reviews
Last but not least, all our services are absolutely free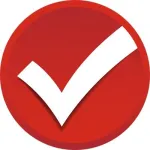 TurboTax contacts