TurboTax
-
Owe Money to IRS
When I put all my info in Turbo Tax, it said I owed money due to making more money than I guessed I would make for the year to get the tax credit on a medical plan through the Marketplace. I guessed I would make about $20,000. I actually made less than $15,000 so I am still not understanding how I guessed more than what I made. It is obvious that is not the case. I also missed 2 months of work recovering from surgery, 3 weeks in August for Covid, 1 week in November for the flu, and another 2 weeks in December for Covid again. Anyway...I decided to try Tax Act. I put all the same information in there and received a $126 refund. That isn't as much as I am used to because all my kids are grown now and don't count as dependents, even though one of them still lives with me and I still support him with shelter, electricity, water, and food sometimes (when he doesn't buy his own). I don't know what Turbo Tax is doing but this is not what you do when you want to keep customers. Do better!
This review was chosen algorithmically as the most valued customer feedback.
What good is it to me if I can't find my file that I started but not finished. I've got no shortcut, can't find anything on my computer and why should I have to pay for an online program that I can't seem to connect with. I'm not liking it at all. If I can't have it the way it was I may as well not purchase it again. The program was purchased from London...
Read full review of TurboTax
This review was chosen algorithmically as the most valued customer feedback.
I received over $4,000 less than what TurboTax said I would receive for my tax refund. I wasn't given any good explanation and I entered in all my information in correctly. I filed my taxes on March 22nd. TurboTax said my refund would be 9,617 on the federal and it turned out to be 5,417. We filed everything correctly.
Read full review of TurboTax
TurboTax
-
1040SR 2021
The IRS sent me a letter informing me that my Rebate Credit refund was in error

and my adjusted Refund was $1,310.00. Turbo Tax said it was $4110.00. I called Turbo Tax of this issue, and I sent them a copy of the IRS letter and my tax form as requested.

They informed me that I would need to contract the IRS to correct the problem.

This is unacceptable as I paid for full service including the $50.00 league service fee and get a full max refund.

Therefore, I feel I should get a full refund as I didn't get the service as stated.

Jon M Brock

[protected]
Desired outcome: Full refund from Tubo Tax or full IRS refund as stated on the 2021 Form 1040SR.
TurboTax
-
Still waiting for a product refund
I have opted for

TurboTax Live Full Service Self-Employed 2021 $249.99

TurboTax Live Full Service Self-Employed 2021 (additional return) $249.99

Total of 554.98 including tax on 22Feb,2022. But I haven't received any support from TurboTax to file my taxes. However, I file my taxes in march with the help of some professional and received my tax refund from the government.

But these guys are still providing me a new ref no. every time I call them. I am still waiting for my money and they don't have any clue about the refund. Its almost eight weeks waiting to get my refund.

Please help me to fix this.
TurboTax
-
About fraud and identinty fraud
April 26, 2022 credit karma brought it to my attention that someone filed taxes in my name. And they were waiting on $8,400 i am so pissed off about it. I am on SSi and also disabled so. If i wouldnt have seen what i saw i would be in trouble. God is good i am still paying off cars etc. I would have lost my housing and social security woud have put my benifites on hold until they got to the bottom of it. Me and my family would have been homeless.The person who hasbeen pretending to be for more than 5yrs. Who ever is using my identy. Has really [censored]ed up my credit history. And turno tax says that your identity would be safe.Thats not right. Im going to the newspaper im also going to channel 13 news and let every know thar yor company does fraudulat returns.
Desired outcome: I want to be compensated for turbo tax disrespect
TurboTax
-
Product software for 2021 filing paid for deluxe pkg thru turbo online april 2022
I was talked into purchasing deluxe for tax filing of 2021 taxes speaking to agent with him stating being on unemployment in last year he said best to get deluxe with a coupon code for Money off. all this time fees being paid due to my banking acct info listed to where I want my taxes deposit to so I filled out my bank dep information as requested only to be told if my taxes reject & have to paper file I get no refund no agents made me aware of any of this til today nor were they helpful to helping me it isnt fair nothing was honors bye turbo tax & after entering in 0 on my AgI as requested by turbo agent my tax amount change without no given reason this is unfair & unjust I want my complaint filed asap this isn't rite
Desired outcome: I want part of my $ back if I have to paper file I paid for rapid not paper
TurboTax
-
Federal Tax Refund amount
I filed my taxes through Turbo Tax like I've been doing for years, but this year my refund was short $150.45. I paid my usual fees to Turbo Tax, but now some company called Santa Barbara Tax Products Group deposit the refund, LESS THEIR FEE! Apparently, this is happening to hundreds of people. I did not authorize this company to send my refund and I want my money owed for my federal refund. This is complete fraud and I will never do business with Turbo Tax again.
Desired outcome: Pay the difference of $150.45.
TurboTax
-
Turbo Tax
Turbo Tax has terrible customer services. I will never use them again. They make you pay for the software but could care less is your return actually goes through. I just want a refund! To talk to a specialist it cost another 114 which they recommend? Im not paying 114 on top of the 152 I already payed. I talked to someone who said I won't get a refund because I have already used there service and I don't know how to prepare my taxes.
Desired outcome: A refund but its not going to happened since I used there software?
TurboTax
-
Illinois state return
I filed my 2021 taxes federal and state on 1/26/22 and my state tax return still isn't available to print. I get the message "these returns aren't available to print or download yet." My statement return was accepted and my refund already paid out. So when it says these forms aren't final that can't be accurate. I've never had this issue before but would love for it to be fixed.
TurboTax
-
Refund of my $168
There is a bug just before filing: It keeps asking me to fix "Other parent will claim" in dependent information worksheet "check this entry" then when I check this box it won't save it, and asks me to fix it again, and again, and again, and again. Due to this bug, it won't let me efile, I now have to print and go to the post office.

I tried fixing this in Windows10, Windows7, Max OSX (Safari), and Linux Ubuntu 20.04, its definitely not the browser or the OS.

It is now the day before filing day and there is no phone support.

This bug is so 1980s, it is completely unacceptable in 2022. I paid for convenience, but it is wasting hours of my time
TurboTax
-
TurboTax 2021 Georgia State Return
I filed my original 2021 state return with TurboTax and owed the state of Georgia $440. I elected to pay the $440 via direct deposit from my checking account. I then filed an amended return, which the state of Georgia accepted, and my new amount owed the state of Georgia was $235. TurboTax software did not gather payment information when I processed the amended return; however, I was directed to print a document and send it to the state of Georgia which I did. I assumed the $440 direct debit would be replaced by the $235 direct debit. To ensure this was the case, I subsequently followed up with TurboTax via on-line chat. I was never informed that the state of Georgia would debit my checking account for both the $440 and the $235 on 4/18. When I checked my checking account on-line on 4/17, I see that both amounts are scheduled to be withdrawn on 4/18. This is causing me an undue financial hardship.
Desired outcome: Return of my $173 payment to TurboTax and a gift card in the amount to cover 2022's use of the software. Sincerely, Catherine Okoro, 1247 To Lani Dr., Stone Mountain, GA 30083, [protected].
TurboTax
-
Tax filing
Turbo tax took almost $200 of my tax refund which was lower than described and has not given it back, I received my refund March 16 and it was way smaller than described by turbo tax and I have had no help from customer service as they usually pretend there is nothing they can do to help. This is concerning in these times as the pandemic has hurt us all in the future me or my family will not be using turbo tax
TurboTax
-
TurboTax Premier - Federal Tax Technical Issue
I purchased Turbotax Premier service yesterday and filed my federal and state taxes with it. I received an email shortly after the process that my federal tax efiling was accepted by IRS. I also went to the IRS website as instructed by Turbotax system to use IRS long term installment payment plan and that was also preapproved by IRS.

Story starts here though. I also filed an extension after all of this as I was anxious that tax deadline was coming up and I didn't want any extra interest/penalty on my taxes ( just in case if something goes wrong). My extension was accepted as well.

This reverse process (extension efiling after federal tax efiling was accepted) messed up my Turbotax main account webpage as it now prompts me to file my federal taxes but it was already filed. I even tried to file again following the steps on Turbotax but at the end of the process, it shows me that it was already filed. However, when I go back to Turbotax main webpage afterwards, it prompts me to go back and file my federal tax again so I don't see my federal tax status as accepted on the main account webpage. It's kind of a technical error.

I can see my efiling pdf (1040) in the documents, though. I checked with a Turbotax customer representative and she assured me that my federal was filed and suggested me to come to this website to rectify this technical issue.
Desired outcome: Fix the technical issue of federal tax status on my main Turbotax account webpage.
TurboTax
-
Turbo Tax
I was on the phone with Franklin from Turbo Tax; he asked to share my screen. Once he got on he did absolutely nothing, dead silence. So, I feel I do not know what the heck he was doing- kept asking him are you there, what are you doing because he never provided any helpful information or actually even said much. Finally, he said, I will have to refer you to a tax specialist for a fee. Now, my tax return was supposedly fairly simple. However, I did look up lawsuit and Turbo Tax; evidently they do not offer any free filing as advertised. They have conveniently made it so that you cannot access free service but will have to upgrade in order to use the Turbo Tax online filing. My concern was what the heck was Franklin from Turbo Tax doing during all the silence; was he copying my information, what the hell is going on. He literally said nothing the whole time ...Turbo Tax is a SCAM. Will try H & R.
TurboTax
-
Turbo Tax For Tax Year 2021
Turbo Tax has failed to fix the reported problem of not being able to enter credit card information prior to E-Filing. This makes it impossible to complete the e-filing process.

For those with newer computers, the resolution may be higher than the Turbo Tax program will support. A typical user shouldn't have to research resolution issues and reset default resolution settings, and then do a restart in order to complete a form. This is not an end-user issue; the issue is how Turbo Tax responds to reported defects in workflow. Also - the system for the first time did not include vouchers for PA Estimated Taxes. Research on both issues cost me hours of personal time. I did finally call support and they reported they knew of the resolution problem but haven't fixed it - for several years. This is the last year I will purchase the software. They owe end-users an apology. I am also planning to write to Costco so that in the future they will not sell this very "buggy" and incomplete product.
Desired outcome: Refund or compensation for the time spent on getting the product to work given that this was a known defect in the product.
TurboTax
-
Turbotax
I filed my taxes in early March it has been over a month and I have still yet to receive my full refund. I received my State and a very small deposit of $247 from TPG. I don't know what this means but this is $1604 less than what I should have received. I've tried their written suggestion of contacting the IRS which I've done, but no progress. I've tried contacting TurboTax directly however, I am highly disappointed with their customer service for being such a large company ; absolutely no help after calling several times, only to be put on to an automated service.
Desired outcome: I would like ALL of my refund.
TurboTax
-
do not use this company!
These People Are Trying To Make Customers Believe They Are The Ones Who Are Not Prepared. They Are Working On The Families And Side Hustle While Doing Quickbooks Cusotmers Taxes, But Then Delay All Of Our Paid Service, To Do Family And Friends. Then They Talk To Us On The Phone With Disrespect And Rudeness

They Deleted All The Documentation And Messages To Hide There Behaviour!

CASE # [protected]

this case is written by Thomas to manipulate the situation and cover Harry.

this guy thomas is a stupid manipulative customer rep. and only white people act this way
Desired outcome: SIT ON A STICK
This review was chosen algorithmically as the most valued customer feedback.
I cannot transfer my 2020 tax to 2021 Turbo Tax because it is a PDF file. Yet when I go into 2021 to print my return, Turbo Tax requires that I save it as an Adobe (PDF) file before I can print. What the heck!
Read full review of TurboTax
This review was chosen algorithmically as the most valued customer feedback.
Spent 12 hours trying to get 2020 individual to download. I bought it last year from amazon, but new computer no compatibility, spent 5 hours on this. I bought another software, 2020 individual to download. I am guessing, I am guessing that it would not download because it was the second 2020. Spent 7 hours on this one making it 12 hours spent altogether...
Read full review of TurboTax
We are here to help
16 years' experience in successful complaint resolution
Each complaint is handled individually by highly qualified experts
Honest and unbiased reviews
Last but not least, all our services are absolutely free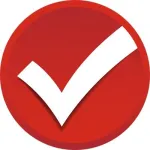 TurboTax contacts