Santa Barbara Tax Products Group [SBTPG] complaints
161
Santa Barbara Tax Products Group [SBTPG]
-
Tax Refund- Direct Deposit
On Feb 7 2022 i filed my taxes with Turbo Tax expected refund $ 6183. I owed the IRS $ 1,176.21. I received a letter from the IRS stating my refund was adjusted to $ 5,029.34. On June 1 2022 I received a direct deposit of $ 2,812.61. I understand that fee's for using Turbo Tax and for direct deposit. I would like to know where the $2,000 dollars of my refund is. I have tried calling Santa Barbara Tax Products a number of times and am left on hold for hours at a time, i still haven't been able to get ahold of anyone there. So i tried Turbo Tax they told me to keep calling them. I have also called the IRS to make sure about my refund amount. So can someone please tell me where the rest of my refund is.
Desired outcome: I would like the rest of my refund and a reply.
Santa Barbara Tax Products Group [SBTPG]
-
No check received
So my wife refund was deposited into Santa Barbara bank on 05/13/22 it is now 06/21/22 and we have not received a check that they said they were going to send. I am very frustrated with this bank because they aren't professional nor are they honest about when you will get your money. They have been saying the same thing every other day when we call they literally tell us the form in in review or the check will be mailed by Friday. it's been over 4 Fridays now and they are still saying the same thing. Is there a corporate number for this bank because it really doesn't make any sense that they are holding peoples money like this.
Desired outcome: PLEASE SEND MY WIFE HER CHECK, please!!!!
This review was chosen algorithmically as the most valued customer feedback.
My refund supposed to came on march 23,2022 I still haven't received it they said they mailed me out a check never received it, I had to send some paper in I never received my second check so this time i've gotten in touch with a lawyer and I have filed for a civil matter.. I personally never used these people before and I don't plan on ever coming back i'm...
Read full review of Santa Barbara Tax Products Group [SBTPG]
Santa Barbara Tax Products Group [SBTPG]
-
Bank product reports
This is my 3rd season working with TPG. This was the worst season ever. We couldn't get checks verified lost clients due to that. We couldn't get in contact with the bank during peak season lost tax preparers due to that. I couldn't pull reports all season which caused my company and payroll team to overpay almost $15,000.00 in tax preparers fees that were never received. Signing up with TPG has been so detrimental to my business this season, I brought the issues to a TPG representative and all they could say is "wow" no resolve. Losing business partners, clients and money as you grow and scale in an overly saturated market is tough. I know I'm not the only tax company that experienced this. This year was hell from the beginning to end. I have been in the industry for 9 years and never had this issue occur with any other tax bank.
Desired outcome: I would appreciate looking into why my reports weren't matching up with the software which caused the $15k overpayment. I want to recover my money back.
Santa Barbara Tax Products Group [SBTPG]
-
Santa Barbara tax product group keeping my tax money
My money was sent to sbtpg and I was told I was sent a check never came so I had to go get a indemnity bond and get it notarized paid out my pocket sent another check never came so they told me to repeat the process I did 3 times no check ever came and waiting for a check and everything is about a month so each time was about a month they told me they can not track check or have any info about check since it's sent the usps standard mail so I told them to send my check back to irs they gave me a date of when it would arrive and the irs will receive the lady's name and ID number that I talked to so I call them today to make sure everything has be done and they tell me it was never done that they have to wait for there system to give the option to send back to irs and they do not know when that would be this place is STEALING PEOPLES TAX MONEY SOMETHING NEEDS TO BE DONE AS IT SOUNDS NOW I DONT THINK ILL EVER GET MY TAX MONEY ALL THEY TELL ME IS THEY HAVE NO INFO
Desired outcome: To get my tax money they already got their fees
Santa Barbara Tax Products Group [SBTPG]
-
Refund from 2021
Basically holding my money for a month now, since May 4th of 22. It is now June 13 2022 and still holding my money from me and my child that I'm struggling to take care of.. I am owed over 5000 dollars and these people are not acting urgent or acting about lives or well beings. how is this legal this is a hardship action should be taken on this company for robbery, there's is no way this many people should be these type of complaints.. Something has to be done
Desired outcome: Just give me my money and answer the phones..
Santa Barbara Tax Products Group [SBTPG]
-
2020 tax refund
They Received my 2020 tax refung on march 23th. They sent out a check on march 25th which i never received. On may i was ask to fill a form in order for them to send out a new one on June 20th. Since then haven't received it snd no one to respond.i have been calling and being put on hold for hours at a time. This is so frustrating and a very bad customer service. I think turbo tax as lost me as a customer
Desired outcome: Need my money now
Santa Barbara Tax Products Group [SBTPG]
-
Tax return not received
I had enough with these people the reps on the phone are completely clueless on what to do they want send another number out to. anybody of higher authority I have signed and emailed forms to you people I have proven my identity I have tried more than twice to receive a check via mail this has been Goin on since April I'm done filing complaints at this point I need to sue because nobody from sbtpg or what ever they are called are helping
Santa Barbara Tax Products Group [SBTPG]
-
Tax refund
I am filling a complaint due to the fact this company is holding my refund without my consent. I have no best to pay to the government, nor child support owed. On 06/02/2022 I received a direct deposit of $65.75 into my account. The amount I was supposed to receive is $6,356.00 and this is frustrating to see many people have the same problem with this company. I've been calling this company and have been placed on hold for 2 1/2 hours three times. I work for the Sheriff Department and don't have time to just be on the phone. This needs to be fixed.
Desired outcome: I would like to receive my Federal tax refund.
Santa Barbara Tax Products Group [SBTPG]
-
Missing 2020 refund
The IRS has stated to me that my return has been deposited into sbtpg account on behalf of turbo tax and even after receiving an account number that I've submitted a request through the site at least 4 times and I have tried calling numerous times I've still not received a response what so ever. I've tried entering ss# , the account# and routing# that was given to me from the IRS already and nothing. I get automated response stating there is no record of the account.
Desired outcome: My tax return released to me ASAP with any interest made from them sitting in anoint they should no be sitting in.
Santa Barbara Tax Products Group [SBTPG]
-
My Tax refund
I still have not received my check from Santa Barbara bank, even though I filed in January 2022. I have spent whole days on phone waiting on hold. Same story every 3 weeks. We will send it to you. Nothing in my mailbox! Elaine Howell 360 920 5632 or [email protected]

I have since moved to Arizona from WA State. Even though I know I will Know it will go to 8780 Depot Rd. unit 302 Lynden, WA 98264. I have filed a new address with The Lynden, WA. post office

My new address in AZ is 35991 W seville dr Maricopa, AZ 85138

HELP!
Desired outcome: I would like you to send a check to me to resolve this immediately.
Santa Barbara Tax Products Group [SBTPG]
-
Refund
Filed with turbo tax. Didn't get it. Called and was told I had to call tgb bank. I called they said they sent it and since I never got it I had to fill out paperwork, pay a fee of $30, and get the paperwork notarized. Not ok but I did just to get my money. Was told I'd get it in 11 days. Nope. Called back ( mind you, it's over an hour on hold everytime), they told me I'd get it with in a cpl days. Nope. Irs released it 2/23. It's now close to June. This can't be legal. They are making money off the money they are holding of mine. At this point it has to be theft. There's over 1k complaints that are EXACTLY like mine in just the past cpl months. Can we start a class lawsuit?
Desired outcome: Pay me my MONEY!!!!!!
Santa Barbara Tax Products Group [SBTPG]
-
release of a taxpayers 2000 federal refund check
the refund was sent to the wrong back account. tpg have been advised; and

they promised to email the proper form to get this refund check release

it have been more than 3 weeks and we have yet to receive the form

after 20 years of during business with sbtpg; i am getting very concerned.

this happened april 2021; and sbtpg have promised to resolve the matter;

by sending the correct form to be completed and returned by the taxpayer

so she can receive her 2020 federal refund check.
Desired outcome: send/email the forms promised, so the taxpayer can complete the formand receive her refund check
Santa Barbara Tax Products Group [SBTPG]
-
Refund
My refund was returned on March 10,2022 after calling the IRS, TurboTax and my bank on several occasions I finally learned my money was sent to tpg/gree dot which is the bank TurboTax uses. After several weeks I finally got in touch with someone that informed me the check was mailed and I probably threw it away because it came in a plain envelope. After having to file a form with tpg and having to get in notarized on April 21,2022 I was told it would take a few weeks to be processed , finally being processed on May 3,2022 I was sent an email saying it would be processed and mailed 3 to 5 business days and could take up to 10 days total for me to receive it. Which should have been around May 17,2022 I called on Thursday the 12th and was told it was sent out on the 11th after the email said May 3,2022. I called two days in a row the first day I waited for 1 1/2 hours until the phone disconnected due to them closing. The sending day I waited 2 1/2 hours to be hung up on and it was still normal business hours called back busy signal. Finally reached out to turbo tax again to have them tell me it was processed on the 5th of May and could take up to 4-8 weeks for me to receive my funds. I don't understand how every time you talk to a different person you get a different answer and timeframe. Either way I filed my taxes on February 4th, was suppose to receive it in March 9th, filed paperwork for missing check on April 21,2022 and have been told I would have it by the 13th was told it was sent on the 5th, 11th. It would take up to a total of 10 days max(business days) now 4-8 weeks either way I have passed all of the time frames. It has been a total of 15 weeks since I filed my taxes, 11 weeks since the bank sent it back to tpg, 4 weeks since I have filed missing check paperwork which I had to find time after work to make it to ups and get it notarized and still as of today I have not received my refund.
Desired outcome: Still waiting for my refund…
Santa Barbara Tax Products Group [SBTPG]
-
Payment not received to me
I Have been in contact with this company since Feb, when the IRS told me that this company STPG has my refund yet still this day I have yet to receive. I have talked to a representative on several occasions and each one has told me several different stories about my refund, I was told several of times that my check was sent out in the mail in February so Match 21 I was provided with a check number along with amount and date the check was issued to fill out a form to be notarized for a new check, still no check. I checked with my postal service just to make sure and they tell me if they mailed it out on the date provided it should have been here, here it is May 17,2022 no check, this company has been giving me the run around for months and still holding me refund, Please help
Santa Barbara Tax Products Group [SBTPG]
-
Refund
I've been waiting on my refund since March 3 2022 when the IRS released it. I had no idea that filing with TURBO TAX would leave me with this third party group SBTPG who have been holding my money since March. I have called, complained, sent in forms, and am still waiting going on almost 3 months. My kids and I have literally lost EVERYTHING. We are about to be kicked out of the motel room now due to not being able to pay. I've called Intuit/Turbo Tax they say there's nothing they can do about it. I don't understand why these companies want us to pay them for services but doesn't want to pay us whats OWED to us.
Desired outcome: Please release my funds please please
Santa Barbara Tax Products Group [SBTPG]
-
Holding of refund
To whom it may concern my names Jessica Tatum, I'm writing because the IRS release my refund to Santa Barbara Tax Product. Santa Barbara Tax group have been holding my refund. Said when they tried to deposit my refund, my bank code the refund as fraudulent account and send it back to Santa Barbara Tax group. That was on March 9,2022 the check was 1st tried to be deposited. When my bank notified me, a deposit was made different name. I called my bank, they fix the misunderstanding. On March 11, 2022 I have called my tax company and my bank along with Santa Barbara tax product group to confirm the account was mines. I have emailed in a void check that my bank have emailed me to give Santa Barbara Tax group to show the account belong to me. When I call Santa Barbara tax group, they give me lies after lies. I have been waiting 2 months for Santa Barbara to release my funds back to the IRS.
Desired outcome: I would like for them to release my refund
Santa Barbara Tax Products Group [SBTPG]
-
My tax refund
The IRS sent my tax return on May 4th. SBTPG hasn't released my refund to my bank. SBTPG said there was suspicious activity on my account, which is a lie because I haven't had any suspicious activity on my account. I went on SBTPG website and was able to put in my social security number, filing status, and amount I am getting back, and they found my account. But when I go to verify my identity with my social security number it says, We were not able to find the TPG info with the parameters provided. Please try again. Also on SBTPG website it gives you the reasons why it could be held - Why would my refund be placed on hold? Which none apply to me.

Here are some reasons that we may hold tax return funds:

An incorrectly entered bank account number in your direct deposit information

Using a bank account that belongs to another person - most banks have fraud-prevention measures that won't allow a direct deposit into an account bearing a different name
Desired outcome: I want my tax refund asap
Santa Barbara Tax Products Group [SBTPG]
-
Refund 2021
TPG tax group have been holding on to my refund . When calling to speak with someone the customer service people are so disrespectful and rude . My tax preparer JTd financial service prepared my taxes I didn't know they was going through 3rd party now this company been holding my refund . They want release my money to me or the irs. I have filled forms out sent them. Still no response.
Desired outcome: Release my refund
Santa Barbara Tax Products Group [SBTPG]
-
Tax refund check
I never received my tax refund for 2021, which I just noticed Feb 2022. I was told that the check was sent to my tax preparer, he said he never got it or notice to print it because that's how he normally prints the checks in office. I called and went online to TPG tax products to upload a Indemnity Form. Got that notarized and emailed back the same day. It took 3 weeks, that I received a email stating to resend form because they couldn't read it. Emailed the same form back. Another few weeks went by, to receive another email on April 13th that I should be receiving a check with in 10 business days. 10th day nothing. Called back, rep stated that the check was mailed out on the 15th and the 29th of April is the 10th business day. And it will be mailed to my Tax preparer's house because that's the box I check (by accident). I wanted it mail to me. Ok so. Today May 3rd I'm trying to call all number to contact TPG and ALL NUMBERS ARE BUSY SMH
Desired outcome: I want my $8.344.11 check to be direct deposit or mailed to my home address with an tracking number provided.
We are here to help
16 years' experience in successful complaint resolution
Each complaint is handled individually by highly qualified experts
Honest and unbiased reviews
Last but not least, all our services are absolutely free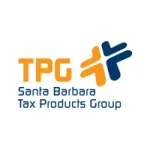 Santa Barbara Tax Products Group [SBTPG] contacts