Truist Bank (formerly BB&T Bank) complaints
652
Truist Bank (formerly BB&T Bank)
-
Customer service
I have been on hold for hours with their only help line. I have to call them because that's their allowable contact method. All I want is to reset my password. I can't do that because the information that Truist acquired from Suntrust is inaccurate - except for my e-mail. I just want to pay my mortgage, and I can't do that without accessing my account.
Desired outcome: I just want Truist to let me reset my password. That's it. They don't have to do anything but e-mail me a reset password link. That's all I'm asking.
Truist Bank (formerly BB&T Bank)
-
Mortgage
I am absolutely livid.

I am in the middle of a refinance and need to access my mortgage statement.

I signed up for paperless billing, so I do not receive a hard copy in the mail.

I went online today, 3-1-22 and there is absolutely no way to access my mortgage account. There is a message saying it will be available 3-4-22 or 3-5-22.

I did not receive notification that this was going to happen.

I contacted my local branches and also the 800 number for the mortgage department. They also have absolutely no access to my mortgage account.

I can't believe it is even legal to completely stop all access to someone's bank account for a 5 day period.

If you were going to do this, you should have sent out paper statements regardless of the option chosen so your customers would at least have a hard copy of their own banking information.

If my refinance gets delayed because of this, I will absolutely leave this bank. I already might do that even though I've been with this bank for 23 years!

This is poor management and planning.

There is absolutely no way that this is the most effective way of this.

There should always be a way someone can access their banking information. At least have a way they can get a hard copy printed from the local branch.
Desired outcome: I would like a copy of my most recent mortgage statement today.
This review was chosen algorithmically as the most valued customer feedback.
I recently open up a business account with Truist in December 2021, I was approved however because I have a nonprofit I have to provide additional information to finalize my account. I finally got a appointment with one Truist however they stated they couldn't help me. So I went to another Trusit and the person I talk to could only take my documentation...
Read full review of Truist Bank (formerly BB&T Bank)
Truist Bank (formerly BB&T Bank)
-
Credit/Debit card fraud
My daughter's wallet with Truist/Suntrust Credit and Debit cards was stolen the night of February 19, 2022. Since this was the weekend of conversion from SuntTrust to Truist, none of the phone numbers for fraud claims were answered. However, the bank's auto fraud service did call our home number Sunday morning February 20 inquiring about a charge put on the debit card from a Walmart. We declined the charge, but the charge was actually posted twice to the account and remains. That Sunday a total of nearly $1,000 was put on the Debit card and the there were a number of charges put on the credit card as well. We called Monday morning February 21, but no answer at the bank. We called Tuesday morning, reached someone and put a hold on both cards. By then the debit card was changed over to the new Truist card and was no longer valid anyway.

After a week all charges remain on both cards with a credit from Walmart for 1/2 of one of the charges that hit the debit card Sunday. I then began to call to find out status of removing the charges on the card. I have been on hold now for three days reaching the occasional rep who couldn't help because the account was "Heritage Suntrust" and would transfer me to another number. After an hour+ on hold I was told it was a fraud issue and transferred to another number and then cut off. I tried again and was again transferred because of a fraud issue. The back and forth continues with no resolution and charges still on the accounts.
Desired outcome: An answer to my questions and removal of fraudulent charges from the accounts.
Truist Bank (formerly BB&T Bank)
-
Online statements
I have been trying to get my mortgage account statements online on the portal for a few days now. All I get is 'Statements cannot be retrieved at this time. Please try again later.' When I call customer care the wait time is 60+ mins. The call gets disconnected before 60 mins. All I want is my account statement and have not been able to get one for a few days. This is a complete nightmare.
This review was chosen algorithmically as the most valued customer feedback.
Upon converting to Truist, they closed the Bb&T branch in Harrisburg and University City NC. Rerouting all customers a bank in the middle off of University city blvd. That bank lacks sufficient staff and a drive thru. You have to go in for all transactions including deposits. The line is usually a 30-45 minute wait which small businesses do not have that time to waste making a deposit.
Read full review of Truist Bank (formerly BB&T Bank)
Truist Bank (formerly BB&T Bank)
-
Wire transfer
I have been a customer of Suntrust/Truist since 1970. I now live in New Zealand and wanted to wire transfer some money to my New Zealand Account. After waiting on hold for 50 minutes, I ws told that I needed to contact the digital department. I Waited another 40 minutes and had to hang up. I decided to transfer by Zelle $6000 to my sons account in Washington. I did this on Friday, Saturday and Sunday (US time) as I was told you could only transfer $2000 a time with Zelle. Well the only was taken out of my account but it has not been transferred to my sons account. When I called today to see where it was, I was told I would need to be directed to Zelle (I waited 1hour and 25 minutes to be advised of that. I made the comment to the representative that I was speaking with that I could not wait another 75 minutes. I was on hold for another 2 hours approximately and eventually had to hang up as I had a doctor appointment. Needless to say, I am furious and my hands are tied. I can't find anyone who is knowledgable about where my money is and I need to make the transfer. I am even considering flying from NZ to Orlando next week so I can close my account but I don't want to do this until my $6000 is found.

Kathleen King

Email: [email protected],
Desired outcome: To speak to a real person without holding on the phone over 3 hours and have my questions answered
Truist Bank (formerly BB&T Bank)
-
Direct Connect
After years of successful use of direct connect features with Quicken accounting software while under Suntrust, Truist has apparently failed in its ability to continue offering this service to customers. After an exasperating three calls to Truist tech support with holds over an hour, I was directed to a full voice mail, disconnected when placed on hold, and finally told the service isn't yet available after spending another hour unsuccessfully troubleshooting. I hate to move banks, but probably will if direct connect isn't restored soon.
Desired outcome: Restore Direct Connect features as they existed at SunTrust
Truist Bank (formerly BB&T Bank)
-
Log in automatically logs me out
I payed off my auto loan about 2 weeks ago. Ever since then I have been having trouble accessing my account. When I log in, it goes through the steps of logging me in, then immediately logs me out! This has occurred several times over the past 2 weeks, including today 2/27/22 at 12:30 PM EST. This is unacceptable because the payment has been subtracted from my paying bank and I want to make sure my account is closed out in a timely manner.
Desired outcome: I would like an apology and more importantly access to my account.
Truist Bank (formerly BB&T Bank)
-
Horrible customer service & inability to access funds
For months i've known about the merger, which is fine. I was a suntrust customer. I was at the atm to get cash out and could not access my funds. It kept telling me to contact my banking institution. Before I could call, they called me to supposedly verify this was not fraud. I did. It then told me to go back and retry the transaction. I did that multiple times and still was unable to access my funds. I even tried to go into the cvs to see if I could use my card at all. I could not and was unable to buy pull-ups for my son, couldn't get groceries for days and was constant left on hold for over 2 hours when I tried to speak to someone. Whenever I finally reached an agent, they had no answers for me and kept reading from a script and telling me I was notified my card would not work. I was not notified my card would not work. I requested a supervisor and was disconnected. I've spent over 10 hours this week on the phone trying to get this resolved. Absolutely unacceptable!
Desired outcome: Leaving bank IMMEDIATELY!!
Truist Bank (formerly BB&T Bank)
-
Incomplete zelle transfer
I did a zelle transfer to a family member who is also a Truist account holder as I have done several times before- the bank took my funds and never transferred it to the recipient and it's been well over 5 days. When I called, and after waiting to speak to someone for over 2 hours, the agent told me the transaction was complete, her computer crashed, she could not see my account information, and used many other excuses, before saying she would transfer me over to a manager then proceeded to hang up on me. We never had any of these issues before, but tomorrow we both will be closing our accounts.
Desired outcome: Find my money
Truist Bank (formerly BB&T Bank)
-
Online banking
The recent merger with SunTrust forced a password change on my online account. The password reset did not take, and now I have no working login information. I can't reset it through the website like normal; instead I have to call their customer service line which, as far as I can tell, always has a 1 hour+ wait. I've been on hold for approximately 8 hours total over the last few days before random disconnects or having to hang up. I've never once spoken to an actual person.

The automated response claims a text has been sent to my phone with a temporary password every time but I've yet to receive any of those.
Desired outcome: I just need to reset my password.
This review was chosen algorithmically as the most valued customer feedback.
It is 2/25/2022, still I haven't received my new Truist banking or credit cards. I read on a complaint board that after 2/28 all card with BB&T named on it that I'd no longer have access to using them. I have spent several days calling & holding for up to 52 minutes with no success in speaking with anyone. Today I called 4xs before finally calling Truist...
Read full review of Truist Bank (formerly BB&T Bank)
Truist Bank (formerly BB&T Bank)
-
Zelle transfer
I have been trying to send money from Canada to USA through Zelle. I used to be able to do it with Suntrust. Now with Suntruist, it seems impossible.

Tried to call them for the last 3 days!

Line hang up after 1.5 waiting time

yesterday, I waited 3.5 hours on line... with nice music from Suntruist.

Impossible to join anybody over there.

I spoke to Zelle Dept who transferred me to another Department which hang up after 1.5 hours of waiting time.

I am completely unsatisfied.

My issue is still not solved. I have been emptied my phone batteries because of holding on the line.

Right now, still waiting on line... for 1.5 hours... and it hang up! Redialing again... and still that music... they are driving me nuts.

I just cant wait to go back to USA and shop for another Bank!
Truist Bank (formerly BB&T Bank)
-
Online banking
I have been on the phone with a customer service agent from the Philippines who knows nothing about the day to operations of Truist in America. For over 2 hours I have been on the phone and continue to wait for a supervisor. The agent continues to read from a script. Online banking options I have used and relied on for years with BB&T are no longer available. i.e. advanced search to print a date range of activity rather than printing entire monthly statements.

Seems simple enough to keep that option. i.e. Confirmation of my account activity that I have verified for years is no longer available. I was told that the supervisors have access to the exact same information as the agent. Then why have a supervisor? Just to name a couple frustrating issues. I am ready to move all monies away from Truist immediately and have been with BBT 50 + years, before they were BBT.
Truist Bank (formerly BB&T Bank)
-
Checking/savings account
I called to find out why I now have 2 "checking "account when I only had 1 before and 1 savings. After waiting over an hour for a person to come on the phone. I was told 1 is a savings account but also called a checking account I do not want to choose what account I want to use when I do anything transaction on what should be my only checking account
Desired outcome: 1 checking accountOther account savings
Truist Bank (formerly BB&T Bank)
-
Debit Card - Never received new one and mine expires Feb 28 - Nice!
I was told my new debit card was mailed on February 8 by Shameka. She said if I didn't receive it by Feb 22 to call back. I have tried for 3 days and every time there is over an hour wait time. My card expires Feb 28 and I have no card.

What does it take to get a card in the mail at a reasonable time before your current card expires. I am starting to think my new card was never mailed. I keep getting these alerts to activate my phantom card. I am less and less impressed with Truist every day. I will be switching to a new bank next week after I am forced to take a day of vacation to get it done!

If any one plans a class action lawsuit - count me in!
Desired outcome: I expect a new card to be sent to me by express mail or be able to pick one up at a convenient location to me.
Truist Bank (formerly BB&T Bank)
-
Suntrust to truist merge
I'm very upset with this whole situation in regards to the merge. I'm a original SunTrust customer now it's Truist. Which is fine, as long as my accounts or my ability to use the card or ATM weren't affected. But they were and still are. To charges on my account that I didn't authorize, to my inability to access funds thru their bank ATM and now cancelation of the new truist bank card that was given to me by them thru the mail and had only been activated on the 21st as per their request. Now have supposedly have to wait for another week to get another card in the mail. And trying to call customer service to try to fix these issues, only to wait to get someone on the phone, and waiting is about an hour or more. It's ridiculous!
Truist Bank (formerly BB&T Bank)
-
having issue is that none of my cards are working
On the day of 2/24 i had an appointment t to see my Doctor. After showing up i was told that i have a past due balance. I gave them my card that is connected to truist they said it was declined and i would need to pay off my balance before seeing him. i went online and card that i tried to use doesn't not say its been block or requires activation. I said i would call to see what's going on. Once i found out the the wait time was 60mins i was told I couldn't see my doctor was forced to reschedule. I don't understand why i wasn't notified that my card had be blocked by the bank, I didn't get an email or a text. This event was very inconvenient. When it was SunTrust i received a text to say that my card was block due to fraud or any reason and was able to take care of it right away.
Desired outcome: i would like to be notified when my card has been block either by email or by text.. This event and being on hold for an hr just to deal with my card has ruined my day. Im now force to reschedule my appointment
Truist Bank (formerly BB&T Bank)
-
Teller drive through
On 2/24/22 I expected to make a transaction at the Whitehall location in PA and was subjected to extensive long wait and when was serviced by Bank manager Tonya she was very rude and began yelling through drive-through speakerShe did not take my request and automatically deposited my money I then told her I wasn't here for a deposit and should I come inside she then told me what do you want I told her I would like to change the money to larger bills she then threaten me and said hi I am a problem I went inside to speak with her and she told me to leaveI am very upset and I have been mistreated for the second time at this location I would like to report her and I would like an apology
Desired outcome: She does not need to be the manager of this location she is very rude and mistreated me
We are here to help
16 years' experience in successful complaint resolution
Each complaint is handled individually by highly qualified experts
Honest and unbiased reviews
Last but not least, all our services are absolutely free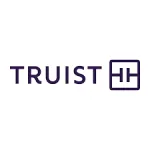 Truist Bank (formerly BB&T Bank) contacts
Truist Bank (formerly BB&T Bank) representative

bb&t