This review was chosen algorithmically as the most valued customer feedback.
On Friday I went to a different Tjmaxx in Manhattan at 57 St to return a handbag because the top handle broke and it wasn't even my fault I literally just lifted it up. The man said we can't verify it and he said go to the place you actually bought it and they should give me my money back. Today which is Sunday July 14 2019 I went to the Tjmaxx in Alta...
Read full review
This review was chosen algorithmically as the most valued customer feedback.
Every manager at tj maxxx in Dulles landing are rude and unprofessional. You would think the cashiers and dressing room watchers are the managers because of the level of professionalism. They should honestly drop every manager because of how useless they are. The managers belittle every customer with an accent. They are racist and just horrible people in general.
Read full review
This review was chosen algorithmically as the most valued customer feedback.
Order a skirt and received a large empty box with a invoice inside and no skirt. Only I was offered was a refund and I can re order the skirt and "temporarily "pay shipping on the skirt, meaning it will eventually the charge will come of my card. I'm being penalized for receiving a empty box I paid for. No apologies from Tjmaxx. I feel robbed/ ripped off...
Read full review
This review was chosen algorithmically as the most valued customer feedback.
Hi, to whom it may concern, I went to the TJ MAXX at 3675 Satellite Blvd, Duluth, GA 30096 about 2 months ago and my mother who's fair in English went up to the register to return something. The lady named Ethel (she's tall and black and about 50ish) was rude to my mother from the beginning for no reason because I guess my mother did not understand...
Read full review
T.J. Maxx
-
labor practices at georgetown store, manager, taylor trent
Taylor Trent is hiring new employees, often very young people and deceiving them into thinking they can be full time employees eventually. This is a lie because there are many long term employees who have worked in the store for years and they have never become full time. TJ MAXX needs to have new employees sign a letter which explains to them that they will never be full time and they will never be promised any minimum hours. Taylor Trent is giving 10 hours a week and sometimes 5 hours a week to employees who have worked 4-5 years in the store and giving more hours to newly hired employees. This deception leads new employees to think they have a real job when they do not. It also destroys moral in the stores when people who are willing to work more hours and have in the past, see they have no value to the company or store when newly hired 18 year olds are given more hours per week. This lack of consideration of current employees could explain why the OSET scores are low. Employees aren't going to sacrifice for a company that makes them feel replaceable and insignificant.

The Georgetown store has a huge turnover of employees because when they wake up to the deception, they quit. The employees who do show up for their 10 hours a week have to work 3 times as hard because there aren't enough employees to run the store. Taylor Trent is not having enough people work in the store to deal with the number of people who come into the store and this results in exploitation of the people who show up to work and the staff's inability to deal with the customers.
I didn't realize this was going to be public. Is there some way to make it a private complaint?
T.J. Maxx
-
online shopping
I submitted an online order on 6/25/19. I received an email explaining one item was canceled on 6/27/19. My order was not shipped until 7/1/19. I received one box today and it was someone else's order of children's clothes, two pairs of scissors, one lipstick and a pair of shoes. I contacted customer service who instructed me to return the order then told me to place my order again (some items I could not get because now they're out of stock and we're Birthday gifts) and once my return order is received then I'll get my credit. This has been a very inconvenient process and I'm so disappointed in the company that I work for. Now I cannot get numerous items that I had anticipated on receiving because someone was incompetent and messed up my Mother's Birthday gifts. Original order 3557830188 and new order 3579280013.
T.J. Maxx
-
bad store in general
TJX store in Towson Md. The managers don't schedule enough people. store closes at 930pm but we are still working until 11pm. Manager Gina does too much and doesn't know how to do her job. Bruce is a rude ass and always worried about somebody else. Robyn dont know how to take control over shit and she dont know how to manage. Tinley white self dont never be there and be crying all the time. Store is too much and managers dont follow rules.
T.J. Maxx
-
being rude and unprofessional
Whenever I go into the TJ Maxx store in Framingham, MA, Michael D'Angelo is always being unprofessional, rude to his co-workers and to the customers, and NEEDS to be fired immediatly.

1. While I was in line on Mother's Day of this year, he told one of his co-workers (forgot the name of the person) to go home when it was their day of and then telling them to go bleep themselfs. The co-worker wasn't bothering anyone.

2. On several different incidences through out different periods of time, he was screaming at the same co-worker (didn't catch the name) to go back their register and stay there after assisting a fellow cashier and stay there when there was hardly anyone in line. He also told them don't bother anyone for the rest of your shift.

3. Michael keeps talking certain cashiers about non-work related issues and making fun of other people.
T.J. Maxx
-
a return item
I bought one pair of exercise tights at a TJ Maxx in Austin costing $14.99, but did not try it on as I was pressed for time. When I got home, I tried on the tights and they were too small. Despite the fact I bought a size I normally wear which is size Small. It may have been the brand, but these tights did not fit. I put it back into the bag and in my car to exchange or return it. Two weeks had gone by before I finally got a chance to go to the TJ Maxx in Bastrop. When I got there, I looked around for the tights or something similar, but did not find anything I like, so I decided to return the tights for some snacks. When I got the the cashier she looked at the tights and found some dust at the end of one leg of the tights and immediately accused me of wearing the tights and brining it back to return it. Mind you, all the multiple tags were still attached, and I had my receipt. She was so rude to me. I told her I did not wear the tights, 1. they were too small and 2. all the tags were still attached. She continued accusing me of of wearing the tights and brining it back. I insisted I never wore the tights. At this point, I was so infuriated and offended, I asked for the Manager. The Manager came over and was very understanding. She looked at the tights and said it was just some dust. Yes, it is dust, because it was in the car for two weeks, tumbling around with everything I have going on with my kids in the car. The Manager apologized on behalf of the cashier and told the cashier to give me my refund. The cashier never apologized and remained rude and accusative to me.

I have never been so humiliated, and my honesty and integrity questioned in such rude and belittling manner. I was so upset I left all the snacks I was going to purchase at the cashier's counter. I was not going to give the store my money.

I will not shop at TJ Maxx in Bastrop again and will tell everyone I know not to shop there. Yelp, FB and Twitter will hear about it too.
T.J. Maxx
-
I am complaining about clearance price item
I am writing about the racist people on earth named Deb S. And the manager Jesse who work at TJ maxx in oak creek, Wisconsin. I was going to buy a clearance item which was $12 but the employee without telling me anything called the manager and told him the time doesn't look that cheap so the manager came and change the clearance item price to it original price without any notice to me or telling me anything. Than the employee named Deb S. Told me it's not on sale and the manager said same thing. What the hack! Why would you put something in clearance first place if you don't want to sell it as a clearance item. They are very dump people need to be fired immediately otherwise the TJ max in oak creek wi could be out of business because of these 2 people. Very very very very Rude people Deb S. And Jesse the manager. 👎
T.J. Maxx
-
toy department employees bad attitude.
I have been in the toy department with my 3 year old daughter several times. She plays with the Toy's and we try to pick up what she gets out best as we can.
There has been two times where the employees in that department have been terribly rude. Today my little girl was playing with a ball very well behaved and the employee told her and three other children they weren't allowed to do that. She kept repeating it with me standing there. I keep a watchful eye on my daughter and make sure she behaves. She was doing nothing wrong. I am sure people let there kids do things that are naughty in the toy department, but this was not the case. The employee then goes on venting outloud how appalled she was she has to say anything. She then starts doing her job and picks the toys up. She plainly was not happy to have to be the one picking up the toy department. I got the brunt of her frustration.It probably gets quite messy a nd I'm sure it's not a fun job. But to carry the wrath of the toy zone that other kids disorganized, not mine, onto me and my child is unacceptable. It made me terribly upset that she thought she could be so verbal!
The other time I experienced this same situation, there were 3 employees picking up. I was basically alone in the store at the end of the night with my daughter. There were lots of toys out from all the kids that were in the store that day. They very loudly complained with lots if bitterness and made me terribly uncomfortable. Again i felt like they were taking out all there frustration on the only parent left in the department, whom actually picks up after her child! I honestly did not just feel they were rude in that situation, but I felt in danger of them harming me, because the way they were talking. Very angry.
I like this store very much! But I feel I should not have to put up with such terrible customer service when I want to go look at the toys.
This review was chosen algorithmically as the most valued customer feedback.
On 6/14/19 at approx. 7:45pm I visited T-J-Maxx Harriman Commons at 290 Larking Drive, Monroe, NY 10950. I visited your store to purchase several dresses and return a pair of Nautica black and white sneakers. The store was in disarray with scattered items all over the floor at the areas marked for make-up, personal care and shoes. Clothing items were...
Read full review
T.J. Maxx
-
$19.99 necklace
Would not allow return of necklace without receipt. Would not give store credit as TJMAXX website says. Store has small sign posted on jewelry counter that is not in view due to merchandise sitting in front of it. The sign does not face area of jewelry counter where customers can easily view it.
I did not check out at the jewelry counter when I purchased the necklace.
I attempted to return the necklace twice.
Young female manager named Taylor refused to give last name when I told her I would be making complaint. This was store located in Abilene, Tx.
.
This review was chosen algorithmically as the most valued customer feedback.
Tj maxx in millcreek utah has a manager named tammy van ekelenburg. She is rude and the worst manager I have ever seen. I complained to her about a piece of clothing that was definitely used that I bought there. The clothing had spots on it and was well used. I didn't ask her to return and get the money back because I lost the receipt. I just let her know...
Read full review
T.J. Maxx
-
I was discarded and treated very rudely/extremely poor customer service
On 04/14/2019 I purchase a suitcase from TJ MAXX at 9100 N Central Expressway in Dallas. I went on a trip from 05/10/2019-05/19/2019 out of the country. On my trip it was discovered that the zipper was broke. This gave me anxiety and worry on my trip. I tried to return in and the first associate was going to allow me but when I did not have the price tag (I had the receipt and all of the other paperwork from the suitcase) she asked the other associate what should she do. She kept looking around and kept playing with a device like trying to find the price or something but I feel that she was a little puzzled and had no direction or knowledge of what to do. I offered to go look for another suitcase like mine because when I purchase it there were many there. The other associate then told her to call the manager on duty. the manger on duty, Megan came up and immediately told me they would not return it because it had been more than 30 days. I explained my situation and time line that I had worked with and she was having nothing more to do with me other than turn me away. She stated it was store policy that she could not return it. I asked her where is the policy and she just told me to go online. I was appalled at her response and have never been treated with such lack of compassion and customer service. I strongly feel that if I had the price tag for the suitcase that the first associate would have returned it and I would not be sending this complaint. I feel that I have been tossed aside from one associate then to the manager because of lack of training and customer service. I also called the store and asked Megan for the associates name for the purpose of this complaint and once again she was very rude and just said no. I feel that this has been one of the worse customer service experiences ever.
T.J. Maxx
-
customer service
To whom it may concern:

On 5/29/19 I had a very disturbing incident at the Tj Maxx in Olney Maryland. My daughter and I were there shopping, and while there I must have had an allergic reaction to something. My throat began to close up and I could not catch my breath. It could have been dust or someones perfume, but it doesn't not matter what cause it, what matters is how the woman working the dressing rooms began to treat me.

At first the woman was telling my daughter that she did not know what to do, and that she should start patting my back. When that did not work the woman told my daughter and I to go into a dressing room to help calm myself down and catch my breath. After a few minutes of sitting in the dressing room I finally got myself together and could actually breath again. As we were walking out of the dressing room to thank the woman for letting us sit in there, the woman calls the manger over accusing me and my daughter of stealing merchandise's while we were in the room. The woman working the dressing room area made a scene, accusing us of stealing even though she told my daughter and I to go back there in the first place.

The manager was very understanding in the situation, and asked if I needed water or anything/ if I was ok after I was having trouble breathing.

I am extremely disappointed in the way I was treated at this location. I am a 53 year old woman, shopping with my 20 year old daughter who just got home from college for the summer. I am extremely offended that the lady treated me this way, causing a scene in front of the store and manager accusing me and my daughter of stealing.

It is very sad because Tj maxx used to be one of my favorite places to shop with my two daughters, but after this experience I highly doubt that we will be going back. The customer service was extremely upsetting.

That woman completely ruined my day, and should know how to treat a customer better than she did.
T.J. Maxx
-
laid off
The reason im writing now is that i got laid off. Im a backroom coordinator i never have the proper materials on time also associates. When we get each day is 5 pallets to 8 pallets sometimes we get surprised by adding extra pallet. We are required to break down all of it. But my managers pressure me and we dont have payroll. Im actually considered about my ex co workers they work in the backroom and their ac doesnt work. I have told the managers and they have done nothing about it . for the reason why i got laid off cause we got jammed with clothes and no payroll i only have one hanger. And is not fair cause i work so hard for it . I try giving ideas but my ideas doesnt work cause it make it worst thays what i got told on . i got blame for the week i got vacation, i came back to work and they blame me for they got jammed it wasnt my fault. I try to catch up but i got overwhelmed with their pressure. So definitely the backroom ac doesnt work and is gonna be 2 weeks already. I know i aint there anymore started today .
T.J. Maxx
-
I am complaining about the manager
TJ Maxx in Carmel Mountain has a manager named Mike Lynch. He is rude and the worst manager I have never seen. I complained to him about a Calphalon pot that I bought there. I cooked only one time and the stainless steel pot had spots on it. I didn't ask him to return and get the money back because I lost the receipt. I just let him know how upset I was and how a Calphalon pot can have bad quality. His response was
NO RECEIPT, I CAN'T DO ANYTHING. HAVE A GOOD DAY. This was extremely annoying and not helpful. My hope is that TJ Maxx gets rid of Mike and hires someone with better customer service.
This review was chosen algorithmically as the most valued customer feedback.
Management have stated time and time again to all staff that they cannot put any merchandises on hold items for next day purchases and cannot purchase items at closing of store hours while still being technically working and not on break., but management have abuse this many times by having items put on hold for the next day for purchases and as well...
Read full review
T.J. Maxx
-
unethical behaviour
I purchased in Warsaw many items (the bill was around 1, 600 PLN) in the store next to the Palace of Culture, on the 27th of April, at around noon time. I paid by card.in the morning of the 29th of April, I wanted to return a pair of pants. I brought them, together with the receipt, but the employees and the manager told me that the pair of paints in not on the receipt (they have looked on the cameras) and they cannot give me the money back ad if I want them back, I would have to pay! I felt very bad, my feelings were hurt, my time was wasted, and moreover, I had to leave the pants in the store. I would have expected other attitude from the manager, something like: "We are very sorry that our employee didn't scan the pants and put you in this situation. Unfortunately we cannot give you the money back, but for your time, here is a 50 PLN card to shop in our store" or something like this...
We are here to help
16 years' experience in successful complaint resolution
Each complaint is handled individually by highly qualified experts
Honest and unbiased reviews
Last but not least, all our services are absolutely free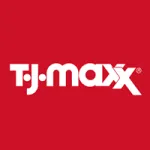 T.J. Maxx contacts