Telkom SA SOC complaints
2457
This review was chosen algorithmically as the most valued customer feedback.
Good day Today a Telkom representative called me regarding the transfer from landline to LTE. I asked the representative numerous times whether the LTE was the same as my current package and whether or not I would receive the same amount of data each month. He repeatedly said the contract is unlimited. He never mentioned the FUP that is applicable to the...
Read full review
Telkom SA SOC
-
unprofessional service and breach of contract
I am attaching all the relevant documents. I have been dealing with the fact that my ADSL internet was summarily deleted on 28 September 2019, whereafter Telkom offered migration to LTE.

I received the router on 10 October 2019 - still have no internet on the ADSL line - for which I have been billed for two months - and no one can explain to me why the LTE sim card has not been activated - I was given the assurance it takes 72 working hours.

I have since started the process of cancelling the Telkom service - but feel I should not be held liable for a breach of the agreement of the new service - nor should I be charged for a service that has not been delivered.

Dr MP van der Merwe
Telkom SA SOC
-
lte and cell phone billing
In August i was called by Telkom to upgrade from LTE of 299 to 249 with same benefits of 40 gig per month, a day later i got another call to take up a deal of cell phone for 149 . I took both deals as i never experienced a ny challenges with Telkom however that changed when a debit order of 1015 went off my account on the 01 October 2019, i called on the 7th to query the debit order . spoke to Stella ref no 30415649 who advised that my discounts were added rather than deducted and promised to escalate to billing team to sort it out. I then called again on the 21 October 2019 spoke to Mfundo Nkosi Telkom who promised that his team leader will call me after an hour after asking her to take the phone however until today Mqobile Thusini who hasn't called me today . I then called again on the 21 October 2019 and spoke to Sithebile habede who promised that i do not need a manager promised to resolved to my disbelief i received an sms by account is resolved on the 29 however nothing happened . I then called today spoke to Stella again who put me through the post call survey rather than resolving my query . I phoned again spoke to Thabisile who put me through team manger Levy Makena who promised to resolve my query however if this if not resolved, please cancel my services by the 7th November, come collect your device and I will not pay any penalties as what you are charging me is not what I agreed on . You have my money and you are refusing to send it back to me or credit my account
This review was chosen algorithmically as the most valued customer feedback.
It has been five months We use Telkom services to Skype and such overseas for business and were promised that we will receive a wireless alternative because of the copper theft in the area. We were told we will receive our router within 7-21 working days. We waited the whole 21 days and no confirmation or anything of the sort. We have been phoning in over...
Read full review
Telkom SA SOC
-
adsl and landline
Service was down on Saturday 26 October and I reported on line and was waiting for reference number which never came until I phoned on Tuesday 29th October and was given a reference number and told to wait for a technician to call I asked for the timeline and was told there is none the Technician will call when they call. On Wednesday 30th at 4 pm I called again and was told that the fault is with the technician. There is no indication of when someone will actually attend to my fault. I am running an online business after work and it is for that reason that I put Telkom ADSL line however I had very little choice in choosing Telkom because there is no fibre in my area at the moment. The service so far I can say is very pathetic. There is no care and concern for customers even when you call you are made to understand that you just have to wait and hope without any indication of the timelines which is bad for business, As soon as I can get out of this pathetic service I wii do do
Telkom SA SOC
-
I do not have a Telkom account
I am very disappointed to discover that I have an outstanding amount owing to Telkom which is reflecting negatively on my Credit Profile.

Please note: I DO NOT and have never had an account with Telkom.

Please remove this from my profile and provide confirmation in writing to this email address that it has been removed.

Email address: [email protected]
This review was chosen algorithmically as the most valued customer feedback.
I am complaining on behalf of my parents who live on a farm an hour's drive from Willomore. They have no means to communicate after Telkom removed their and all the neighboring farmers lines. The line was removed but no alternative was offered. They are entirely unreachable and there is no cellphone reception in that area either. This is unacceptable, my parents are old and cannot survive being totally cut off.
Read full review
Telkom SA SOC
-
call center agent insult
I received a return call from wanting to apply for a router from a telkom agent. He then gave me options as to what I can buy as I have been wanting to change networks and buy a phone for a while now. Because I also work in a call center environment our conversations were split between my breaks. He then eventually gave me 2 options and I asked to check them on google as I am not familiar with both of the phones then selected one within that space I did my credit score check and found that my written off vehicle (accident was in July 2019) still reflects on my ITC report thus will make it difficult for me to take the phone and before I could ask him to please allow me to sort that out then I will be able to accept his offer he proceeded to insult me and said "Did that only HIT me now. There ARE people like me and I should have told him all of that before WASTING his time." For someone who works in customer service this behavior is rude and uncalled for. One does not speak to customers like that especially again if it is a women. I am not pleased at all and would like this to be addressed and I would like a follow up. This gentleman is going to cause the business to lose millions only because of his non existing personal skills. I
Telkom SA SOC
-
adsl line
Hi, I have orderd a ADSL line online on the 15th of July, on the 17 th I did recieve a call fr telkom with regard to my order and got accepted the lady who I was speaking to said a technician will contact you in the next 48 hours for installation details, 48 hours passed July came to a end stil no answer from telkom August came and went stil no answer, on the 8th of October I have recieved a call from a strange number stating they are coming to install a ADSL line in property I have given them the details they came they took a walk in the property and started installation which is a mess as they running a cable from my apartment to my neighbors yard which looks extremely shabby and ugly (I need a technician to come in and redo this) there after the device is not working up till today, I have called a million times sat for hours on the line with a. Call centre agent and stil no answer, pls note you guys are charging me for every day when I can't even use it from the start!
I need this problem to be resolved if it's not sorted out in the next 48 hours then please come uplift ur device from my property and I'm going to put this up on social media and in the newspapers so people don't experience what I'm, I'm using this platform to vent my anger I would appreciate it if this matter can be resolved before I take it up with the consumer board and I go to the newspapers. Contact me on 0681980340
Thanks
Ahmed
Telkom SA SOC
-
no network coverage.
I have an open Telkom case: case number 28982805 since July 2019.
I am awaiting a Technician to come to my premises to assist me. I don't hear from any one at Telkom for weeks and then someone will contact me for GPS co-ordinates and then nothing happens for months again. Telkom is in BREECH of contract and I am left with no other option but to take legal action now.
I have told the agents on numerous occasions that it is ESSENTIAL that a technician visits me, as at times the Telkom signal comes on for 10 minutes and then it is gone again. Sibulele at Telkom Hemingways in East London has Lied to me for the last time now.
All I require is access to a small booster within my home, which will be able to boost the signal from outside to inside my home and I will be able to continue with my business. The lack of service delivery from TELKOM is negatively affecting my business and the service from the agents is DISGUSTING. I am a very unhappy and annoyed client. please attend to this query URGENTYLY.
This review was chosen algorithmically as the most valued customer feedback.
I have an account with Telkom and I am paying +/- R3000 every month. My statement shows that I'm up to date with my payments. To my surprise Telkom Blacklisted me with an amount of R196. I called the call centre and they also cannot explain the reason why i was black listed. This is bad service and they are damaging my good credit record. It was going to be...
Read full review
Telkom SA SOC
-
data contract losing data connection
Smart Broadband wireless Plan
067 159 3216

Telkom logged a call with Technical after they could not assist with my problem with data disconnecting all the time dd 10/10/19 Case No. 30465210. I phone numerous of times to follow up as nobody assisted me yet and the answer is that technical is busy and they will still phone me. I sent emails with my problems dd 18/10/19 to [email protected] and to [email protected] and nobody returned my email. I then went to Telkom dd 21/10/19 for assistance and even they could not assist and suggested a sim swap as the sim card maybe faulty. Even after the sim swap I am still experiencing problems with data disconnecting all the time.
Therefore, I decided to cancel this contract as I cannot pay 2 years for something I cannot use.
I went onto the Telkom Self Service portal to cancel the contract today 22/10/19 and the Case No is 30599822.
Please also keep in mind that It is not fair to charge penalty fees for cancelling a contract due to services not rendered properly.
Telkom SA SOC
-
false selling of contract, poor service, and no communication
Reference number: 1588486

Telkom sells you products while telling you it is possible to use the data on other devices, yet once it is sold, you get told this is not the case. After over a month of phoning and trying to use the data, I was told it is not possible.

Telkom keeps on telling me that only a manager is the only person to rectify the issue, but a manager is not contacting me even after emailing escalations... Numerous cases have been logged, and all have been "solved" without even anybody contacting me to verify the problem.

Telkom's customer service, managers, and people that "solve" problems are pathetic... It is ironic that Telkom, who is the telephone service provider, cannot phone their customers to solve a problem.

Telkom loves to send messages that they have tried contacting me telephonically, but there are no missed calls...

So apparently when you phone Telkom sales on 10213, then you actually get transferred to a 3rd party company, who is not related to Telkom, and they don't have the ability to transfer or change your contact package. They say phone Telkom customer services, who tell you they cannot change the package and the correction must be made with Telkom sales... My personal advice, don't take out contracts with Telkom. It is now 6 months later, following up weekly, sometimes daily, and they are not willing to take the responsibility of their mistake and rectify things (even though they checked the recordings and have noticed I was given the wrong information)... So if I sign up with a contract (even if it is done verbally over the phone) then I cannot change what I signed up for, but they can of they want to... They can transfer me to a package that is appropriate, but it will cost me more (about double)... not what I signed up for... Going to try to cancel contract ASAP.

Eventually, I get it possible to cancel the contract. I was given incorrect information about what I am signing up to, which took me about 7 months for them to realize their mistake (they were able to verify this with the recordings they made), and this allowed me to cancel the contract (NB: DO NOT TAKE ANY CONTRACT OUT WITH TELKOM, ESPECIALLY WHEN YOU ARE PHONING THEIR SALES DEPARTMENT ON 10210 or 10213 or alike. Apparently you get transferred to a 3rd party company and they cannot make changes to your contract.

After spending over a months time that was lost and could have been spent on work (a large amount of work lost), the contract is cancelled, on the condition that the wifi router is returned to them. Fair enough, yet, they do not want to refund me the monthly costs I paid to pay off the device. So, I have paid every month for the device, yet have nothing to show.

I was told that a manager that would be able to make decisions will phone me, yet it is now over 3 weeks, and there has been NO call... So ironic that Telkom has control of the majority of telecommunication in the country (so they say), yet they are not able to make phone calls to get back to their customers :-/

I asked them would they be happy if they paid off a car and after a few months of having difficulty to get things running the car company says that you should return it as it is their fault, but they will not pay you back the monthly installments you have paid so far for the vehicle. They said they would not be happy, but they do not operate that way.

So, they are stealing from me! They do not communicate with their customers. They lie to their customers to sell products. DO YOURSELF A FAVOR AND DO NOT TAKE ANY CONTRACT WITH TELKOM, AS IT WILL COST YOU ONLY A LOT OF TIME AND MONEY. Telkom does not care for their customers!
This review was chosen algorithmically as the most valued customer feedback.
I have been waiting for a phone which was out of stock for 3 weeks. I got a call yesterday being told that limited stock had been received and I ought to come ASAP, I was told the store closes at 7pm. I knocked off at 6 and rushed to the store, on arrival @ 18:51, I found 2 gentleman in the store(no name tags), who told me the store was closed and couldn't...
Read full review
Telkom SA SOC
-
iphone xs contract
The contract and number was cancelled with out my knowledge, I had to phone customer care to recycle my number, that happened but my contract was not reinstated and now I received an invoice of penalty fees. I never requested for my number to be cancelled. I would like know how a contract is cancelled without my knowledge or request? What document was used to do so? Now they are send me cancellation fee of over R20000.00
Telkom SA SOC
-
huawei model 8525s router not having internet
Good day,

We phoned numerous numbers to log an issue of our router that is not working. We have no internet connection and this is a big problem because we run a school on this router. We spoke to consultants and they were unable to help. This was the third time we phoned about the same issue and they told us to wait 24 to 48 hours every time. Nothing changed and we are still waiting. We have an LTE router with a sim card and a landline assigned to it - 034 980 5016. They gave us a reference number 2 weeks ago and said that they will assign our router, but nothing has happened and we are apparently still not assigned. This is totally unacceptable as this is a brand new router and we are 1st time customers. If we continue to have this problem and poor service, we would have to terminate our contract.

Please contact us on 034 065 0002 or send us an email on [email protected]

Thank you
Telkom SA SOC
-
wireless lte router
Please do not under any circumstances change your wired line into wireless . Upon receipt of new device landline and adsl is disconnected, leaving you with no landline and internet till office hours during the week . then after enduring a weekend without both, another week later and calls everyday and 2 faults logged, still no landline and internet .
This review was chosen algorithmically as the most valued customer feedback.
Case number 30311834 I cancelled a personal contract in 2018 and Telkom never cancelled the contract and I was listed. I sent through the cancellation details a million times over the last two years but it was never acted on. I signed a new lease at the beginning of the month only to be told the lease cannot be granted because I am listed on ITC by...
Read full review
Telkom SA SOC
-
wireless lte router
In September I got a call from telkom to say they changing from the copper cables to LTE. A few days later they sent me an lte router with instructions to connect. They then disconnected my fixed landline. Since I have connected the new modem I have had no working landline and no wifi network. Lodged a complaint several times. Still waiting for it to be sorted out.
Telkom SA SOC
-
shocking service from sales
I have now waited 2 months for a Fibre router and 4 months for Fibre - It started with me calling telkom 4 months ago to upgrade my ADSL to Fibre first they tell me they can not do this and gave 1000 excuses (Just funny that my neighbor has fibre) not a week later I get a message "did you know that there is fibre available in your area" how does this work so I call and say okay I would like my ADSL line to be upgraded to fibre after calling back several times waiting another month I finally get trough to someone and they tell be they have escalated this to another department I have to get a letter from my body corporate to proof we have fibre in the complex (How do you not know this) after struggling weeks again I get a call to say they will come and install the fibre - Vumatel was amazing and quick to install and I must stay the guys that came was very efficient BUT unfortunately after that I had to deal with TELKOM AGAIN to get a rooter I got a messages to say your rooter is on its way this was the 03rd of August apparently they tried calling me and I never answered so I called back the 3rd of September to say I have not received my router they said they will escalate and escalate and escalate.On the 02/10/2019 I spoke to Devigee Pillay in Sales and she said she will definitely help me and I should just leave it with her she again ESCALATED the matter and I should just call her if I need anything I need to give them until Friday the 4th/10/19(Tried calling her but guess what no one can put me trough to her) it is TODAY the 08/10/2019 and I still have no router I have escalated this matter 100 times and no manager has even tried making contact with me no message no email to say sorry NOTHING - I decided that I am DONE with telkom now I will make sure that everyone on every social media platform know how telkom operates. We are sending a letter to ICASA today.
We are here to help
16 years' experience in successful complaint resolution
Each complaint is handled individually by highly qualified experts
Honest and unbiased reviews
Last but not least, all our services are absolutely free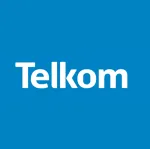 Telkom SA SOC contacts