Melaleuca
-
All around unsatisfactory
The ONLY reason I'm not giving a ONE star is because there is literally ONE product that works - Melamagic - which gets rid of stains. PERIOD. Otherwise, it's a complete waste of money and IMPOSSIBLE to cancel and they make it so convoluted you end up keeping it. It's their MO. They say, "only 34 points!" It means, $57 per month plus tax plus shipping, which equals $80 per month. And they purposely force the "point system" so you can't arrange it so you set up 34 points and you end up buying 38 or more. NOTHING is 34. So you end up paying in excess of $80. And to cancel? My god... It took me almost a MONTH to cancel my mother's membership which was UNDER MY NAME. She needed my mother to "verify" that she could talk to me. The questions she needed answered were literally questions I could have quantified by giving them to my cleaning lady. Seriously. EVERYTHING was under my name... Billing address. Shipping address. Log in info. Email address. It was an absolute joke. They did everything to make it impossible to cancel. And lastly? And this is a good one... They attempted to sell things that weren't "cleaning" items. Like a wax melter. Ok, cool. So I buy one and the wax melts. The melter wasn't melting properly so they sent me a whole new one. Good on them, right? You may think. But the bulb - on both (because they let me keep the first one that didn't work) burned out within a month. And NO ONE sold it. I looked for months. Online, locally at maybe 20-30 different stores. All didn't fit. Sockets were too big or the bulb was either huge or wattage was weak. I finally found one, 45 minutes from me, that worked. I bought all of them! I finally ran out of wax, and went back to the site to buy more... SOLD OUT. So I waited. SOLD OUT. Waited again. Then I realised, not only were they sold out, there were no more wax melters. Apparently they realised the product was GARBAGE. So, after buying a crap product, I got about a month, or less, out of it, before it I could no longer use it. I ended up going online to find more wax and none of it melts. Literally none of it. The product literally IS garbage. So now I have all this wax that probably works with any other wax melter, but the one this shoddy company sold me.

Don't trust this place. Unless you plan to spend "34 pts" on a vat of melamagic, which is unlikely because they won't let you. It's a waste of money and if you cancel you'll have to give them your first born or a kidney... or both.
Desired outcome: None - just a warning not to become a member
Melaleuca
-
They prey on women
This company finds vulnerable women and lies to them. The products are toxic, they are NOT a "wellness company". You are not allowed to promote their name for a reason; they were SLAMMED years ago for lying to consumers. They're still lying to consumers but now more discrete. STOP promoting non-toxic products when they ARE toxic!
Also you're only allowed to associate with this company if you give them 75$ a month; if you don't want something one month they'll force it on you.
Melaleuca
-
sacaron dinero de mi cuenta
Problema facturacion y cobro
Yo Arlene Herrera quiero presentar una queja por que yo con la mejor intención de ganar un cliente para Melaleuca registre a la señora Miosotis Garcia torque Ella quería probar el producto de ustedes con el nombre Estraval pero Ella no quería poner su información de su tarjeta por lo tango para beneficial de la compañía y de mi cliente yo puse la información de mi tarjeta de débito, pero después ustedes hicieron un back order a nombre de mi Miosoti Garcia con el número de teléfono (786) 424-2108 con mi tarjeta de debito y no estoy de acuerdo con eso porque ustedes deben ver visto que el nombre de la tarjeta tiene mi nombre Arlene Herrera, so yo devolvi el paquete a la dirección siguiente: MELALEUCA 5361 N NATIONAL DR KNOXVILLE TN 37914-6622 BUSSINESS tracking number 1Z9R4A600304875704 y no me han devuelto el dinero porque se excusan que si la politica de la compania
Contact me (239)321-2595
This review was chosen algorithmically as the most valued customer feedback.
I was treated by the company like I'm the thief. Not only me but also to my members. When I go to buy products, they want to look at my Identity Card, Even when we bring our Employment pass which is verify by Government also they do not accept (IC had been accidentally left in office), not only that, they want to look at the face and check you are the IC...
Read full review of Melaleuca
This review was chosen algorithmically as the most valued customer feedback.
I had been in melaleuca for few years but had been stop for purchasing last 2 years due to some personal reason. I had return to melaleuca this year with excited that I will reuse the product and wish to learn more on products and how the business plan go. Unfortunately about 2 weeks after sign in to the online pages I found out the page had been block. I...
Read full review of Melaleuca
This review was chosen algorithmically as the most valued customer feedback.
I'm a young single mum, my son and I have been sleeping on my mum's sofa and living out of my car, the absolute last thing I need is this lot taking my money. Over the last 2 and a half months they have taken 450$ off me and I haven't even made a order?! And leaving my acc in overdraft and making it extremely difficult to buy food, put gas in my car and...
Read full review of Melaleuca
This review was chosen algorithmically as the most valued customer feedback.
Very quick to charge your credit card. Very slow to do anything for you, beginning with orders packaging ending with shipping them out on time. Everything is poorly organized. The staff is clueless and useless. I have no idea why they are still operating. One of the items I ordered was missing. Instead of just sipping it they placed a new order on my...
Read full review of Melaleuca
This review was chosen algorithmically as the most valued customer feedback.
mr mike Holmgren signed me on april 18 2017, with melaleuca, he side should be getting residual checks from melaleuca once people are signed up under me. a big lie have not received one check so far. I signed a contract with him after 90 days I can get my money back, another lie asked mr. Holmgren for my money back he refused, he called himself doctor...
Read full review of Melaleuca
This review was chosen algorithmically as the most valued customer feedback.
I would like to complaint the Malaysia Melaleuca company to hold my commission rate as a Director 3 on July 2017. I have replied the policy letter sent by Malaysia Melaleuca on 26.07.2017 by compliance office- Ms. Joey Choong. But until today I still not yet received any feedback from her. I hope that Melaleuca company staff could be more efficient on work. Thanks & Regards Alice Ling ID:2012513822
Read full review of Melaleuca
This review was chosen algorithmically as the most valued customer feedback.
For the past 2 months, this company has been debiting my account $127.71 (June 3rd and August 3rd). I have not ordered anything from them, and have not signed up to receive anything from them. When I speak with customer service, they assure me they will take care of it. They have not, and will not call back. I then have to speak with a different agent, who ends up doing the same thing.
Read full review of Melaleuca
Melaleuca
-
card extortion and bank fraud!
These [censor] seem to think they are above the law!

Well, they have crossed the wrong line here. It has come to my attention that what they are doing is colluding with canadian banks (Or others too) to obtain banking information on your accounts attached to your ccard.

The proof is simple and it works likes this:

We signed up for a trial and did not realize that our one dollar trial for 30 days was over in two days because of the time of month it was!

The other thing is it asked us to choose package and we thought that would start at the end of the trial!

Oh how sneaky they are and they have been bilking people in this fashion for millions of dollars!

We demanded not to ship the order and demanded our ccard be removed form our account but they have refused.

This is called 'hostage' taking of ones property and subsequent extortion, offence if convicted upon, results of years in jail.

They tried to call me and demand payment and I said I didnt want the product and they basically said too bad it was on the way.

Just a couple days ago they managed to extract somehow the banking account inforamtion attached to the cancelled ccard and took the 106.00 out of my wifes account.

A ccard that was blocked as dormant and destroyed by the bank just to thwart any fraud or theft!

Maleluka, somehow.. Obtained the actual banking information or manipulated the cancelled ccard and withdrew the money after being told not to attempt any payments from this card!

This is not a misunderstanding, this is a million dollar lawsuit coming up against them, I am in canada and they somehow got into my wifes bank account and found the new ccard info!

Anyone else get scammed like this from them?

Please email me here: [email protected] with details, lets file a class action suit against them.

They need to step back and allow people to remove payment options!
This review was chosen algorithmically as the most valued customer feedback.
Dear Melaleuca Compliance department, I'm writing to express my dissatisfaction regarding your act to suspension my account (for enrolment) which effective on earlier May 2017 and promotion bonus being withheld with no clear explanation where until todate. I don't want this bad experience to ruin the positive impression to your company as well as your...
Read full review of Melaleuca
Melaleuca
-
harassment
One of your representatives named Victoria sawransky.keeps hounding me Non-Stop and when I asked her to please stop bothering me. that I did not want to buy her products that she is selling she started bashing me over social media. Calling me names. Im sure you don't want someone like that representing your company. This has been going on for a month now. I surely hope you all will take care of this matter as soon possible. Thank you for your time and I hope you can get this representative under control.
This review was chosen algorithmically as the most valued customer feedback.
I wasnt informed that melaluca keep your credit on file when placing your first order, then so call back orderThey try to use card on file, and demand and harrass you everyday with threaten calls even though you dont have the product in hand. The representives are so rude and disrepectful how you demand money when you have tangelable product in my possesion, leave whever it at advise you to run from this scam
Read full review of Melaleuca
This review was chosen algorithmically as the most valued customer feedback.
I was recently out of work looking to work from home, and I came across an ad in the paper to work from home. So I called the number and I got a really nice lady on the phone. I asked her what melaleuca was and how I could make money from home, because I have never heard of their products before. Well the lady quickly wanted to meet me in person, so I set...
Read full review of Melaleuca
Melaleuca
-
service
12/2/2016
Phone # 850-339-1381

I received the most horrible service that I have ever received as a member of a company. I cancelled my membership for financial reasons on 12/1/2016. Yet, $64.97 was taken out of my account anyways on 12/2/2016.

I contacted the customer service representative and asked for a refund since I had cancelled. Ryan stated that he could not issue a refund until the products were returned to the company. Although the products have NOT shipped out yet, the company still refused to cancel the shipment and refund me the money. I have never joined an organization with such disrespect for their members.

I had planned on becoming a member again within a few months, but after speaking with Ryan, I will NOT be a member ever again. I will not recommend this company to anyone ever again.
Melaleuca
-
unacceptable customer service
Date : 19 July 2016
Customer service : Mr Leon Lim
Description :
I call this morning at 11.10am to customer service to check on my order dated 1 July 2016 because I yet to received.
I spoken to Mr Leon Lim and ask why I did not received my order, please check for me. He keep saying that I did NOT ORDER.
I told him I order on 1 July 2016 around evening time. I told him I cant order online that time and I call and order.
Mr Leon Lim still repeat that I did not order, after a few check he say that my order did not go through because can't charge my credit card.
And I ask if MELALEUCA cant charge my credit card. Why I not being informed via phone or email, so I can take necessary action. I ask is this how you provide CUSTOMER SERVICE?
The answer I have is YES THIS IS MELALECA CUSTOMER SERVICE.
I am speechless, is this how you handle guest ?
This review was chosen algorithmically as the most valued customer feedback.
The company continued to charge my credit card each month, $74.04, even though we sent the useless products back after the first month with a letter instructing them not to send anymore. They did refund part of it last month, but charged us another $74.04 for this month. I called the credit card company and they will attempt to stop the payment if they can...
Read full review of Melaleuca
Melaleuca
-
workers
I had the worst experience ever, I had met these two workers because I thought I went to go get an eczema cream .. From then we got ambushed into a whole sales pitch about melaleuca .. I've personally never heard of this company before so I had told the two ladies I wanted to look up the reviews on this company before doing anything ... The lady got angry because I was concerned & that i didn't want to sign up with them .. Next day I had message Betina Piribauer, telling her that I didn't accept her boss getting angry & I didn't want to go on it since you had to spend $80-90 dollars per month or it doesn't work ! From there she was still pushy, telling me her boss said she was surprised that I didn't want to help my partner, so yes I did swear for her to "Go away" when she told me that ! Then she attacks me with the "go get a job" This lady doesn't even know me ?! I've never ever withness such a poor sales reps in my life ! Stay clear of these sales reps unless you are into it cause these people are one of the pushiest people to get you to sign up !
This review was chosen algorithmically as the most valued customer feedback.
I donated their products to a student who sold it on eBay. The kid received an email implying to take it off the list. Everyone selling melaleuca, etc.. Online should have the right as owners to the stuff they paid for. The products were paid for, they become our property and therefore have every right to donate, resell or trash them. Melaleuca's... policy...
Read full review of Melaleuca
We are here to help
16 years' experience in successful complaint resolution
Each complaint is handled individually by highly qualified experts
Honest and unbiased reviews
Last but not least, all our services are absolutely free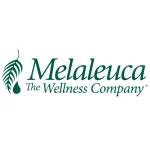 Melaleuca contacts