Telkom SA SOC complaints
2467
Telkom SA SOC
-
Telkom affecting my credit rating
I attempted to have my DSL line moved, after many many calls, Telkom refused, so on 3/11/2021, as instructed by a Telkom Call Centre agent, I emailed the cancellation to [email protected], cancelling my entire service from Telkom.

I am still being billed, none of my emails have been acknowledged, and I receive conflicting information when I phone the call centre, but no reference number, as the agents constantly advise me to call other departments.

I am now receiving sms's from Telkom about this "outstanding account". I have a very good credit rating, and if Telkom causes me any problems in this regard, it will be devastating - although I do feel that this is exactly what they are trying to do. AFter all, how difficult is it to cancel my service after they refused to provide a service at my new address?

I am at the end of my tether, I really don't know what to do next, I urgently need help.
Desired outcome: Cancel service as requested, refund amounts billed incorrectly, send me an account reflecting a nil balance, and send me confirmation of the cancellation. An apology would be nice, but I know there's no chance of that.
Telkom SA SOC
-
Telkom Pre Paid Fibre 25Mpbs
I have purchased the online Telkom Pre-Paid Fibre and paid R999 on the 28th of April 2022. I was issued a user name and password for the Customer Portal and logged in. I have a Account Number and TIN No. I have ow called Telkom 10210 and spend hours trying to Ping the router just to find out that the order is not processed on Telkom Pre Paid side. I have now spend hours talking to agents on 10213 and mailed [email protected] with no feedback nor can anyone assist.

I have spoken to Managers that promised to call me back and yet no call's. All efforts are falling on death ear and I am shunt from one dept to another.

I am stuck here as my Complex/Estate have signed exclusivity with Telkom and I can not use another ISP.

Account 2360438167-6 : TIN3871833
Desired outcome: I would like a Snr Manager to contact me so we can have this issue resolved a.s.a.p. on 0680928136 (Mario)
Telkom SA SOC
-
Telkom Mobile - customer service
I placed a pre-order for a Samsung S22 ultra on the 23rd February. The deal was competitive and I was excited for the new phone to arrive. Samsung launched the S22 series in South Africa on the 11th of March. After the order was placed (credit check completed) I never received any communication with regards to the device. I found this a bit concerning and upon contacting the online team, they seemed clueless about the order I had placed. After numerous phone calls, I eventually got in touch with someone who assured me that as soon as the phone launches, I will be updated about its delivery. I still have yet to receive the call from the online team. I was made aware that the online team have a completely different system from the team in stores, so nobody could help me at a branch. I then decided to place another order (29th March 2022) at the Canal Walk branch, for an S22 ultra in hopes that I would receive it sooner, and then would just cancel the other order. I was told at the branch that there would also be a waiting period but the friendly consultant said maybe around one to two weeks waiting time which I patiently accepted. After a week of not receiving any update, I decided to go follow up at the branch. The consultant told me the same excuse that I always got, that they have no stock and will be contacted once my device is ready. Fast forward to the beginning of May month and my patience has run out because I have still not received my device. After following up YET again, the apathetic consultant just told me "No stock". I was also told that the galaxy buds pro that is redeemable with the device (R4000 worth) is no longer valid because the redemption period has expired. When I asked to talk with his manager (because I was very upset) he just nonchalantly told me "he's not here".

I am at my wits end with the service of Telkom mobile and will discourage anyone from ever supporting them after the terrible service I have received despite their competitive pricing. I must iterate that all consultants (except one) were generally friendly and sympathetic towards my problem, which I appreciated. I realized that the problem sits with the management because they cannot provide what they advertise. This complaint is a last ditch effort to try and make some progress with my order, if I cannot find a solution hereafter, I will purchase something else from a different provider.
Desired outcome: To receive the device which I pre-ordered with all gifts advertised (galaxy buds pro). Some form of an apology from the team would be nice, but not required.
Telkom SA SOC
-
Debit order rejection fee
This is so unexceptable, I will not pay that fee, I phone just before the 15th to change my bank details. Bank account was not a month old. They old me I can only change after 3 months so I eft. And this is what happens after all these years I have been with telkom. Please correct asap. now that i phoned again not even after 2 months now can they pay, why cant all just do there job.

why should i pay this, if i never ever did not pay this account. please sort this out asap
Desired outcome: credit my account
This review was chosen algorithmically as the most valued customer feedback.
Since the floods on 11 April 2022 ,we have had no Telkom wifi signal at our house in Crestholme. We have phoned Telkom on a continual basis, sometimes even daily. Telkom just allocates us a fault number and after a few days they close the fault number, when I phone to enquire why the fault number has been closed, they advise me that wifi has been restored...
Read full review of Telkom SA SOC
This review was chosen algorithmically as the most valued customer feedback.
On 09 April I went to the Telkom site to order the promotional data (fibre) contract for R399. I was not sure of the lead times to installation, so asked for someone to call me back. I received an SMS confirmation that someone would call me back. I think it was on 11 April that I was called by a young man from the call centre. After our discussion, I told...
Read full review of Telkom SA SOC
Telkom SA SOC
-
My Telkom landline
Hi

I received my Telkom bill for May 2022 and to my surprise ,writing in the middle of the invoice Final Invoice.I called 10210 and spoke to an agent NOXOLO.I queried why Final in is written on my bill.she answers by replying that I cancelled my contract.I never cancelled my contract.I advised her to reinstate my contract and give me proof that I cancelled my contract

0118522387

[email protected]

Azhar Varachia
Desired outcome: Please reinstate my contract.I did not cancel
Telkom SA SOC
-
Contract upgrade
Hello,

I am trying to upgrade my contract since November 2021.

I have made online applications, called the call center and logged complaints and expressed my dissatisfaction. I have asked to speak to a manager 2 weeks ago and I am still waiting for a manager to call me back. I then tried to contact my nearest Telkom store which is trade route mall. 2 weeks ago a consultant by the name of Refilwe at Trade route mall took my number down and said she will call me back. I am still waiting for her call. I have been calling the store ever since and no one answers the phone no matter how many times I call.

Telkom, do you not care about business? I will be canceling all my products with you and moving to another service provider.
Desired outcome: I need a senior manager to call me, apologize and resolve the matter and all employees involved should be held accountable for not doing their work and providing such pathetic customer service.
Telkom SA SOC
-
Data contract
The company that called mondo to sell data for R99 and telkom they were charging me R116 sometimes R117 and when I tried to get hold of them I couldn't reach them I called again and I got a lady and she checked for me and said I must be refunded Three hundred and Rands and I query regarding why I was charged three hundred and 48 Rand I think and she said I was charged two hundred and something for non payments and I told them they said I must email the statement to prove that I did have money in my account, I did email the statement and she said they will refund me but they won't give me cash they will deduct the installment from that money month end of March they did not deduct from my account thought maybe they did credit me back and 30th of April they deduct R489 and cents cause renew my contract which I was supposed to pay R135 but I'm charged R150 something and I have being taken from pillar to post and I think they do deliberately not to deduct so that they can charge more money and I don't how is my fault if they didn't deduct for last month, the lady that I spoke to the day before yesterday she said they will refund which she sent me a msg that my account was credited and which I was told by consultant that I can cancel anytime if I want to since we don't sign any contract my no 073 086 1031 /0659402856
Desired outcome: I need to be refunded and cancel the contract
Telkom SA SOC
-
Contract
I bought a phone via contract on Wednesday the sales consultant was selling the oppo reno 7 do much we ended up taking it.i wanted a iPhone he said I'd had to wait for a month for the iPhone as Telkom don't have stock of the iPhones

I am in the 7 days refund period but I was denied assists

Took the phone at trade route mall on Wednesday 27 may 2022
This review was chosen algorithmically as the most valued customer feedback.
The service I received from S Dlamini at the Telkom in Mall of Africa was disgusting and such a huge inconvenience. On the 23rd of April I went to Telkom to purchase a phone and a laptop on contract. I only had the POR, ID and 3 months statements. I was requested a recent payslip of which I didn't mind going back to work to get. I then came back the very...
Read full review of Telkom SA SOC
Telkom SA SOC
-
Cancellation of service
I requested cancellation of service on form V170327 on 30/07/2021 and still receive accounts and requests to pay the account for service not been rendered and has now been handed over to debt collectors! Account no 111698670001 The service has not been cancelled as requested but I do not make use of it because I have a other service provider as from 1 Sept2021
Desired outcome: Do your job and cancel the service and clear theaccount
I sent a form V170327 on 30/7/2021 and asked for suspension of service as from 1 Sept 2021. It has not been done and I owe them nothing but they gave me to debt collectors
Telkom SA SOC
-
LTE slow internet service
I have logged a request with the Telkom call Centre in middle March 2022 regarding slow internet speeds. I have a Dlink DWR-956M LTE router. The speeds are pathetic and is a problem as i am working from home. Telkom call centers keep sending me from pillar to post and my problem have not yet been resolved. I called again and they advised that they will send a technician to assist. I am still waiting for assistance. Case number is 61777381.
Desired outcome: I would like the problem to be resolved
This review was chosen algorithmically as the most valued customer feedback.
Telkom is charging me for VAS for which I never subscribed. I logged a complaint with Telkom, they did not do anything about it I logged several complaints with WASPA - every time I was subscribed to a new service. They acknowledge my complaint but did not do anything about it. I rated them at Hello Peter. They responded with Facebook messenger but did...
Read full review of Telkom SA SOC
This review was chosen algorithmically as the most valued customer feedback.
On the 27 February I went to Telkom Sandton to take out a cellphone contract and was assisted by Lebo. She explained that the 1st debit order will be going off in April. She explained that the reason you get a month free is that now with Telkom if you miss a debit order they add R208.00 if not mistaken. She also confirmed with a colleague of hers who wa...
Read full review of Telkom SA SOC
Telkom SA SOC
-
Faulty device
To whom this may concern,

Firstly I would like to let Telkom know how pathetic this damn service is as well me being a loyal damn customer for more than 15 years. You guys are a multi billion rand company and in actual fact feel embarrassed to be a part of your service.

My service received in short was when I recently visited your store in tokai to have my phone given in for fault, taking into account that this is the Flippin 4th time! Now let me just say I run my business and herewith lost time off with my work and guess what my family suffered too, also taking into account that I had no phone to run my business. Now you tell me, what would you do in this position. The most disgusting service ever!

My experience with telkom Tokai and their team

1. Device had a software problem and waited up until the afternoon to have it picked up and then it worked for 2 weeks

2. Device signal was lost and 5g was lost on the phone, then device was booked in again and advised me they will have a look at it and collected it the same day and then device was OK.

3. Signal was lost again and sales associate said that they were going to book the phone in and send to Huawei. I then offered to take to Huawei myself because I refused to wait for such a long period. Same day I took the phone into Huawei Canal Walk and booked the phone in during which at the time the sales consultant advised they would contact me when device is ready.

4. Three days later Huawei calls me and advised motherboard was replaced and I got my device and was working and in good function up to 4 months.

5. Then the device started again with no signal. Then went back to Telkom Tokai with device and demanded to speak to a Manager and manager and didn't want to come out and said they were busy with a customer in the back. Now what flippin customer goes into your telkom staff space.

Then the sales consultant told me that if they book in then if it's software they would do repair, if it's hardware then I would need to pay. I then refused and sales consultant told me or at least insisted that I take an early upgrade for which I still had to pay for this faulty device and contract. Now who in the right mind as a service provider would do this to a loyal paying customer for almost over several years.

So now at this point I am pissed off because this device has been defective from 2 weeks of having this device.

The consumer Rights act/ sale of goods act 1979 makes it an implied term of the contract that goods be as described, of satisfactory quality and fit for purpose. As you are in breach of contract I am entitled to have the phone replaced with a new device and also require you to confirm whether you will arrange for my phone to be collected or reimburse me for the cost of returning the device I request that I get responded to within 7 days. Should this not be completed I will be emailing your CEO Sipho Maseko and making this concern known to the media as well as the Ombudsman. I wouldn't want to have any body jobs on the line taking into damn consideration that I lost R1000s of Rands with my businessas well as spending my time, my airtime and my petrol for your faulty device.

Looking forward to hearing from you and your management.
Desired outcome: A new device as well as a complimentary gift as goodwill for my time, my airtime and my petrol spent.
Telkom SA SOC
-
Telkom fiber
Aim really verry upset my internet is iff since Sonday the 17 April on Tuesday I phoned 10210 my ref is 7294485 on wednesday I phoned twice holding about a half an hour my ref no is 62798524 then I unpluged my wifi and took it in to Springs mall they just said sorry we cant help phone 10210 I came back home and is still waiting on telkom to contact me my Id 7107190076089 this is verry bad service my internet state no internet excess how long must I wait before the problem gets resolved

It is a week ago and still no service but if they want there money they verry quick to put it off when you dont pay
Desired outcome: Bad verry badJacqueline 0833087349
Telkom SA SOC
-
Data plan - no service in area but charged me
I moved to a new place, Telkom has no coverage in this area and hence could not supply the service but still charging me for the same. I called emailed and asked them what should be done, Telkom did nothing. I stopped paying cause no services were received and needed the acc to be suspended so no further charges could accumalate. from there Telkom sent me to debt collectors nudebt and messed us my ITC profile also. I wish to lay a formal complaint and hope tey sort out and pull my file from these nudebt and clear my ITC thanks 449902515266
Desired outcome: hope they sort out, write off the amount, and pull my file from these nudebt and clear my ITC.
This review was chosen algorithmically as the most valued customer feedback.
I received an sms from Telkom (Dear Telkom Mobile Customer. Your total balance for account number 501230722 is R480.32. R341.7 is current and R138.62 is in arrears and payable immediately, you can visit https://apps.telkom.co.za/alpha/public/register for immediate payment of your arrears. Please ignore if already paid.) which didn't make sense because my...
Read full review of Telkom SA SOC
This review was chosen algorithmically as the most valued customer feedback.
Telkom suspended my services on 16/03/2022 and the reason was due to credit limit, alright I called and they said nothing is wrong with my account and they will request a resume of service on their side. 7 days of calling after my account has been suspended one of the consultants tells me thers an amount of R242.65 that needs to be paid but when I go to the...
Read full review of Telkom SA SOC
We are here to help
16 years' experience in successful complaint resolution
Each complaint is handled individually by highly qualified experts
Honest and unbiased reviews
Last but not least, all our services are absolutely free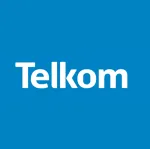 Telkom SA SOC contacts