Telkom SA SOC complaints
2457
Telkom SA SOC
-
telkom store gateway
I signed up a new contract in november and was promised a 32g memory stick as part of the deal. There was no stock at the time - which I understand and accept.
However, I have been back three times and waited in their long queues. On the last occasion, they had stock but the agent was busy and asked his colleague who was idle to process release of the memory stick. She felt it was too much work and refused.
I asked to speak to the manager who was out. I asked that he call me. She said they had my number and would call.
I went back and gave my number again to another staff member requesting that the manager call me. This time I took down the names of all people I have dealt with:
Siyabonga cele, pranitha singh, and kuvesan govender who took down my details and promised that the manager would call me. Needless to say, the manager has not yet called - a week later.
This has been going on since early november. Is this how telkom hopes to build a brand?
Telkom SA SOC
-
wrong billing
On the 11th of November 2016 Telkom advertised the Galaxy S7 Edge deals via their online shop for R449 per month.
My first attempt to purchase the phone was via their online store where I captured my details however decided to visit a branch instead where I could purchase the phone immediately. My first stop was at Cresta branch on the same day where they referred me to clearwater mall. At clearwater mall I was assisted by Doneigh. I showed the consultant the online shop deal and she assured me that I would pay R449 as per the online shop advertisement. She looked on her computer and could not found the deal hence said that she would log an online request for online shop to contact me back and that in the mean time we should proceed with the purchase. She also advised that I should not complete the amount on the contract. Before I signed she advised that a pro rata fee would be charged and from January R449 would be debited from my statement. When the 1st statement arrived I called the call centre to query my billing amount. The consultant advised that a pro rata fee was charged hence the amount of R1000 plus was charged and that there after R449 would be charged. I left it there. This month I received a statement for R549. I called the call centre again and they referred me to the clearwater mall branch. When I got there all consultants denied that they ever had such a deal. The lady who assisted me just wanted to brush me off and advised that there is nothing she can do to assist.
Before I purchased the phone I researched all service providers including telkom. Telkom offered the cheapest deal in the galaxy s7 edge hence I visited the branch. I know the difference between the s7 edge and s7 and once again I can read. When I went to the Cresta branch I even showed the lady the deal via online as she was also not sure what I was talking about. The time I went there was about past 6pm for 7pm. The lady wanted to assist me however the gentlemen spoke to her in veneck then she advised that they were out of stock and therefore referred me to clearwater mall.
I am very disappointed with your service and it's though I am lying as to what I saw via your online shop. What frustrates me more is that the lady at clearwater told me that they don't work with telkom online as they are not one shop.
At telkom clearwater I was provided with wrong information and feel mislead as I saw the edge deal for R449.

Please trace all the calls I made to the call centre and please advise on your online deals for early November.
Telkom SA SOC
-
adsl and telephone line
Fault reference 296CWK141216 for telephone line 021 511 5163 has reference.

This problem of no phone line or ADSL has been logged 14 December 2016. Has been taken up numerously with the Customer Care Department. They have promised every time that a technician will contact me and it is with their Cable Department. No response to date, only apologies from Customer Care and promises that they will escalate the problem.

No means to contact the technician or cable department to find out what is the estimated target date for this repair, it has been mentioned by Customer Care that it is a batch problem(number of ushers effected). This situation is becoming a major problem for me due to my line of work in the SANDF. Please help.

Your assistance will be appreciated
Daniel Sutherland
Telkom SA SOC
-
service/repairs
I logged a complaint on the 28th of november 2016 after 3 weeks of calling everyday to get them to fix the problem they closed the fault without fixing it. I re-logged the complaint on the 3rd of december 2016 and they closed it. Again I re-logged on the 21st of dec 2016 and still waiting for service repairs.

They refuse to let you talk to a manager and they refuse to fix the fault. I am paying for a service I am not getting. I would like repairs on my line and credit for the service lost. Reference numbers are 17btk031216 and 412ctz211216 and escalation number 114014.
Telkom SA SOC
-
phone line and dsl down
Account number 619901693841.
01/12/2016 - reported a fault 217ctk011216. Spent 17:45 on the phone to log the call
05/12/2016 - got an sms saying fault at repair devision.
06/12/2016 - call telkom just to find out that the call have been closed. Spent 13:59 on the phone to relog the call
06/12/2016 - got sms saying fault was restored.
06/12/2016 - reported a new fault 739ctk061216.
14/12/2016 - got an sms saying fault at repair devision.
20/12/2016 - called telkom te find out the status of the call. Spent 12:56 on the phone to log the call
21/12/2016 - got an sms saying fault at repair devision.
23/12/2016 - got an sms saying fault at repair devision.
03/01/2017 - call telkom just to find out that the call have been closed.
03/01/2017 - got sms saying fault was restored.
03/01/2017 - reported a new fault 192ctk030117. Spent 12:16 on the phone to log the call
This review was chosen algorithmically as the most valued customer feedback.
Our adsl and phone line has been down from 23 dec. Fault ref 402ctk231612. After numerous calls to there call center nothing seems to have been done yet. Today the lady said that there cable department has ordered cables and that they did receive it and will start today, but it doesn't look like anything has been done today (2017-01-04) my wife needs the...
Read full review
Telkom SA SOC
-
adsl line not working
My adsl line 0116651666 has been giving us problems for 2 months now. I have a 10mb line that started running at 2mb. I reported the fault to telkom in november, which in turn send the dumbest technician they could find to solve the problem. This i####t said its not my line but my router that is faulty. I replaced the router... Wow to my surprise... The problem still exists... I reported the fault again... And again another technician was send out. Very clued up, but could not fix the problem, as there is a noise on the line, and the guy that has to fix it is on december leave. So, we carried on with our 2mb line (Which, if i may add is costing me the same as a 10mb line). On the 27th of december, they send another i#### out to check the problem. This i#### disconnected my adsl line from their junction box. We have been trying for a whole week (7 days) to get these @#%$ i####s to connect my adsl line again... Guess what... No one has done it. Every time a different excuse. We have requested to speak to a manager... But they are to high and mighty to take any calls. So how do we rectify this?
Telkom SA SOC
-
voucher not accepted
I purchased my prepaid voucher Value R200 at Pick n Pay to renew my subscription for the year on the 31 December 2016.
The prompts on the voucher where followed, the pin was not accepted. Telkom was phoned on the 31 December, spoke to Zandile Dyantyi who was very helpful and tried to load the pin, was not accepted. Zandile sent me the email she had sent to rectify this problem, as yet I have had no reply
(4 January 2017)
Today 4th January 2017 I went to the Customer Center and was told there is nothing they can do as I purchased the voucher from Pick n Pay, the pin was not accepted there as well. I had to buy another R105. This is not acceptable if you want Pick n Pay to sell airtime please let the pin work.
Am I now going to loose my R200 that is a lot of money for me.
I will definitely not be recommending Telkom. Everyone I know will hear about this.
Landline Number: 041 3651844
voucher number: 0190 0662 0996 5371
Telkom SA SOC
-
telephone line and adsl line
hi my name is Dazz living in Mamelodi gardens Pretoria. you probably heard the story of lines being cut or stolen several times in Mamelodi, and rest assured I'm aware and understand that. however it shouldn't take 6 months to fix the line

Funny enough the invoice is never late a gets sent over for a product that doesn't even work ( of which this is known from Telkom's offices since they can test the line if its working from their side)

And logging calls for one simple thing over and over again for something faulty that is known to be faulty already even before you as a customer calls, is trivial and monotonously tiring

Worse, Telkom's call center doesn't even know if there's a section called Pinnacle, which supposedly deals with IT queries, e.t.c. One will be thrown from pillar to post before the phone is gently dropped in hisher ear and you're left with unsolved puzzle and hopelessness
and like a rape victim, you don't know where to go or who to talk to now
I mean Telkom is a number 1 network company in SA. now if their infrastructure is in disarray and services in shambles, who do we run to then?

as residents who are deemed not to be informed, we are advised to buy or upgrade to the LET wireless modem net, which is faster and obviously requires a rather higher sum of monthly payment. knowing well enough that there is fewer coverage in Mamelodi, you get offered one regardless. leaving you paying more for far lesser service than that you started with. Now is that Fair?

My ADSL is not working and hasn't been working for over 6 moths now, their new and improved wireless phone line hasn't been working either.
Telkom SA SOC
-
uncapped adsl and lte wireless
During Nov I upgraded to a promotional package recommended by the staff of Kolonnade Retail shop from a LTE Wireless to a uncapped ADSL line. A 4meg line was installed and not a 10meg as promised after several complaints were lodged. I was also informed that no payments were received althoug my bank account shows payments were deducted. I send several E-mails made several phone calls and visited the shop 4 times but without any help. My line was suspended this morning 012 5470094
Telkom SA SOC
-
cancel of service
Hi
I have tried to cancel my service since October 2016, as I moved overseas at end of November 2016. I followed Telkom's procedure and complete and signed their forms I emailed it to [email protected] and [email protected] as per their instruction, I got an email back confirming receipt and that someone will be in contact with me.

No has contacted me and I got a bill for December 2016, I forwarded my email to the same email address twice more and got a receipt notification yet no one contacted me.

Please how can I get this resolve this is absolute pathetic service
Telkom SA SOC
-
adsl line
My adsl line was very slow from the start of December 2016. I reported the adsl line first on the 27/12/2016 and did not receive any ref. number.

The download speed was at 0.2Mb/s and the upload speed at 0.1Mb/s.

After I have reported it five times and received no ref.no. I went down to the Telkom shop on the 30/12/2016 and reported it there, where after I received my first ref.no. 92CTK301216. Where after the adsl line went dead up and until now.
Telkom SA SOC
-
telkom land & adsl line not repaired
The land & adsl line went dead on 21/12/16. A complaint was lodged on the said date - ref no 562cnk211216.
I have called the call centre more than 10 times requesting the status of the complaint and everytime the agents say the calls have been escalated and it will be done remotely, before a technician will be assigned to come over to my home.
No technician has come over to my home to have it repaired. No landline and adsl since 21/12/2016.
I am sick & tired of the service provided by telkom sa.
Telkom SA SOC
-
lack of stock - modems
During a large storm in december, the area was struck by lightning. The lines were affected as well as the equipment (Modem).
Our reference number is 218ctk161216, saturday 17 december, 2016.
We received confirmation that the technician will be along shortly.
On the 19th december, the technician advised that he had restored the adsl line as there was a fault on it, and it is already a very unstable line. He then tested the modem and it was found to be "dead". He tried all the avenues, but there is no stock!
He leant me an old and faulty zyxel modem, which is much slower than our huawei modem.
This modem goes off regularly and needs to be reset all the time!

When will we be able to change the modem?

It is most unsatisfactory to have to wait weeks for replacements - if the technician, william had not leant us a "spare", my business would be in serious trouble! How can you justify not having stock? Most unacceptable.
This review was chosen algorithmically as the most valued customer feedback.
would like to express my utmost disappointment and dissatisfaction with the staff and service at the Telkom shop in the [email protected] I've been trying to apply for a contract phone with Telkom since the beginning of December 2016. Telkom currently has an offer where customers can obtain the P9 Lite with a 1GB data package for R199 pm. I realize the phone i...
Read full review
Telkom SA SOC
-
product I don't have charge
this is getting ridiculous.now the tablet i never ordered or got has changed into a nokia lumia i again did not order or got.i hate nokia with a pasion so why the $#@%&( would i order one.if this is not sorted in 3 working days i will get 3rd party involved..i have never defaulted telkom and if this is how you treat paying customers...? but im being charged for it.as it stands no contract wil be renewed
Telkom SA SOC
-
huawei p9 lite
Kindly advise, am on Telkom free me R199 contract. Store is refusing to give me my usb as per advert on the web, is it not my right as a consumer to receive what is advertised? They claim that Telkom marketing department has not yet updated the system, how is this my fault? Telkom online agent is unable to assist aswell for I didn't buy the phone online. My email address is, [email protected]
Telkom SA SOC
-
request for outstanding account statements
I have been struggling to obtain detailed account statements in respect of my two Telkom accounts handed over to MBDCS . I keep on getting sms's from MBDCS and when I request detailed statements for both my accounts to date, I was advised that Telkom is in possession of that, I then phoned Telkom's 10210, and was advised to get info from MBDCS . After contacting MBDCS again, I spoke to Kelebogile within their legal / Collections and she advised me that she will write to Telkom so that all detailed account statements plus any interest may be sent to them and they will forward that to me. It's more than a week now and I am still waiting for that . To make matters worse, I keep on getting threatening sms's from MBDCS about overdue Telkom accounts . This is very frustrating indeed, Can someone get me both detailed Telkom account statement including interest please. My ID Number is 6808085949089, name, Mr LR Aphane email address is [email protected] I need this for urgent submission to the Liquidator of my estate please . The detailed amount statement must please reflect a monthly balance with interest and in particular, February 2016 must reflect on that. I thank you
Telkom SA SOC
-
poor service from telkom
Good day

I had a contract from you guys in 2012. That was offered to me over the phone for r99-00 a month. Was a crapy phone I couldn't do much with it. I received my first account for a payment of r800 and something odd. I complained because I didn't use the phone for it to come down to that amount. After various calls and time waisted I had to go in to the shop. Spoke to a sales person and they said they can't cancel my contract so they said they will use the amount that was overpaid that happend for a few months that telkom owed me. I had enough. Went in to telkom shop again in 2013 and the lady that time said she looked at all my complaints and that my account will be cleared. I now went to telkom to get a contract and they said they can only help me if I pay the amount that I don't even own. I paid the r930-99 and they said they can't help me. I'm a single mom and don't have money to just throw around. I have only my phone to help me with internet and things but the phone I have now is giving me a lot of problems and I need a reliable phone. I wanted a contract from telkom because it was a good deal. I want this to be sorted out and money to be refunded. Go back to my account and look at all the complaints and its just open cases no one bothered to clear it and it reflected on my credit record! Please do get back to me.

Thank you
Claudia
Telkom SA SOC
-
charges on my account for calls that were not answered
I have called into smile radio for the secret sound competition and every time I called the line word ring for a period of time and then just go dead and then I would call again. never did I get someone say please hold you are through to smile radio. all the calls that I dialled I have been charged for even though they did not answer. the bill has come to over r2000 and telkom has said that I need to pay this even though they did not answer.
there reason is that it is a 0861 number. no where on the billing does it state that you will be charged for the 0861 number even though they do not answer. I have called Smile Radio and they to were not aware of the billing cost and are sitting with a large amount of very unhappy people all expected to pay for a service that did not happen.
I would like to know what is going to happen regarding this. I will not pay for a service that I did not received. this account is for nov 2016 and dec 2016. I expect the charge for this to be dropped.
Leslie
We are here to help
16 years' experience in successful complaint resolution
Each complaint is handled individually by highly qualified experts
Honest and unbiased reviews
Last but not least, all our services are absolutely free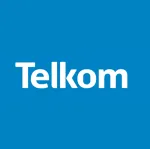 Telkom SA SOC contacts