Target
-
baby registry
Although last year I used the Target wedding registry with no problems, yesterday, February 3, 2016, began the following problems:
1. The online baby registry would not work.
2. I called 1-800-591-3869 to place my order (baby bed $299.99 & mattress $49.99). After much delay, the store with both items was located.
3. Today, Feb. 4, 2016, I have not received an email confirmation .
4 NOW, the bed is not available at the designated store.
5. I wanted to order a matching dresser ($299.99) from the baby registry; it is not available, and there is no future available date THAT IS is known.
6. After two days on the phone for hours, Target will deliver the bed SOMETIME; THE MATTRESS MUST BE PICKED UP AT THE DESIGNATED STORE--IT CANNOT BE DELIVERED WITH THE BED.
7. My email MAY be correct finally. I await notice IF the dresser becomes available.
8. I AM VERY DISSATISFIED WITH THE TARGET BABY REGISTRY. IT SHOULD NOT LIST ITEMS THAT ARE NOT AVAILABLE.
Target
-
terrible
I had the worst experience with Target. I purchased a PlayStation as a birthday present for my brother and paid over $300 for it. I picked up a store near my house to pick up the product. I don't know how and why, but they picked up a completely different store in another city. When I noticed that I immediately called Target customer service. At first no one picked up the phone, but when they finally answered I was told the pick up location couldn't be edited. So they actually said that I need to go to another city to pick up the item. I explained it wasn't my fault and it was a gift, but they did not listen. So I ended up going to another city and spending extra money on tickets. I am still disgusted and embarrassed about everything what happened.
This review was chosen algorithmically as the most valued customer feedback.
Today I am a very angry target customer. I live 2 miles from a target store and shop there all the time. I like shopping at target. Target - what's up with the debit red cards now? What a pain in the butt!! Within 2 months of my signing up for target's (Debit) red card I was among the millions of other target customers who were on fraud alert.In...
Read full review of Target
This review was chosen algorithmically as the most valued customer feedback.
I ordered a bed spread and shams from Target.com. When I finally got the item it was a completely different color and design than what I ordered. I called Target and was told that they were sending the correct one by express mail and I would receive it in a day. I called Target back when I didn't receive my correct bed spread and then I was informed that...
Read full review of Target
Target
-
order never arrived!
I purchased a coat that's was available only online. At the time I ordered there was an option for free shipping. I had to pick it up in a Target store. Later I received a message stating that my order has shipped. Few weeks passed and I received another email saying my coat is successfully delivered. But when I got to the store I was told they never received it. I contacted customer service and they promised to ship another one. But the same thing happened: told it was delivered to the store, but the store had no record of it. Called customer support again, and was told they have no idea what happened with my order and where it can possibly be. Horrible, so called customer service can't even explain why the item is totally missing! This is ridiculous! Seriously, I expected better service from Target.
Target
-
their service is absolutely ridiculous.
I made an order on Friday, November 13. There was an opportunity getting a 25% discount for toys. I wanted to order toys for my children for Christmas. I placed some items in my cart and used a code with the 25% discount. I also had a members card with additional 5%. But the price was like the original one, because the code didn't work. Every time I try to enter that code nothing happened. So I had to call their customer service. Every time I called them I was contacted with agents who didn't understand the purpose of my call and they even could not understand or speak the language. I was on the phone for over an hour talking with their staff member and the person could not understand what I was trying to do. They said that I need to wait few more minutes, but then they just dropped the call. They never called me back. I tried to call them myself, but they just ignored my phone number. So I took my husbands phone and called again, and they finally answered. I was talking to a nice person. But I had to spend almost two hours on the phone, discussing the problem. We finally got the order placed and I got my 25% discount. I was lucky, but that site really has some serious problems. It needs to be fixed. As a test, I tried to call them again from my phone and they didn't answer. Their service is absolutely ridiculous.
Target
-
customer service (manager and security)
Today Thursday Nov. 26 2015 Thanksgiving went to one of your Target Store in Downtown L.A. to check your Movie Selections before going in to work.. as i was leaving the Store I stopped by the Restroom.. as I was Ready to sit on the Toilet someone for the Cleaning Service stepped in the Restroom to clean a Women.. She did ask if anyone was here and I notified Her that was inside.. I even flush the toilet to let Her know in case She didn't hear Me.. yet proceed to come in and clean.. got close to where She was close to Me cleaning the toilet next to Me.. I felt Very uncomfortable.. My Privacy was invaded.. Right now I don't feel comfortable going to work.. I am Very Upset.. I immediately went to ask for assistance.. I asked to Speak to the Manager about what just happen to Me in the Restroom.. gave Me a look and talked to Me like ' what '... He did not do anything or even Apologize for the incident.. did ask one of the Security if there was a Women cleaning the Restroom .. He said Yes.. She is mopping Right Now.. and to Top it off.. as i was leaving the Restroom same Security went inside to use the Restroom while She was still inside.. again I am Very Upset thinking about taking Action.. this Incident happened between 11:30 - 11:45 p.m My name is Jose Lopes # 323-631-6863 427 W.55 St. Los Angeles Ca 90037
Target
-
credit card refused at the checkout terminal
Credit cards are not approved because on line connection with credit card is intentionally blocked. Credit card resubmitted and transaction approved after calling credit card from my cellular. No transactions were previously received. Embarrassing situation.
Target
-
online order, customer service
Last night I ordered two items online which I wished to be shipped. Shortly afterwards, I received an e-mail stating I had to Pick-Up the items at a Store NOWHERE NEAR my house. I Immediately called customer Service. First, NO OPTION for the problem so I just sat on the line until they transferred me to a Live Person. I could Barely until him, but he Told me my order had to be Canceled and he would Re Order the items. He cancelled, then started to Re-Order and I got Disconnected. Called Back, had Even Harder time understanding this one, and She Kept Trying to tell me WHY the Order had to be Cancelled. I Also could Barely Hear her because there was a Man talking in the Background. FINALLY got to the Point of ReOrdering the Items and VOILA! DISCONNECTED AGAIN! Called Back AGAIN, and FINALLY got a Native English Speaker. She was Very Helpful, but in Trying to Re-Order, OH, One of the ITEMS I ORDERED WAS SUDDENLY DISCONTINUED. So, I found Another Item, and She was FINALLY ABLE to get ONE Delivered and ONE for Pick Up at a Store CLOSE To Me. I THOUGHT EVERYTHING WAS FINALLY DONE. OH, NO, Later, I got ANOTHER EMAIL, That I NEEDED To CHANGE the PICKUP ITEM TO DELIVERY. So, I was FINALLY ABLE to get BOTH DELIVERED, WHICH I WANTED in the FIRST PLACE. I have NEVER, EVER Had SO MUCH TROUBLE Trying to Order TWO ITEMS ONLINE. So, I sent an Email to Target Letting them Know. I got an INSULTING FORM EMAIL Back with a BRIEF, INSINCERE Apology, and was INVITED TO VISIT TARGET AGAIN! Are you Kidding? THIS IS WHY I LOVE I LOVE AMAZON
Target
-
electronic dept.
Our elderly parents visited the Alamo Ranch Target in San Antonio Tx to purchase a consume cellular phone. The representative explained to them that he was able to PORT over their old phone numbers (one of which they had for 42 yrs) . He contact me for our acct number and password with Verizon to do this. They spent about 2.5 hours there and was told that it was completed, that their new phones would be connect within a few hours. The next day mom's phone was connected, but dad's (the nbr of 42 yrs) was not.. the rep. had turned it on but gave him a total NEW number. I connected the store to complain to a manager (David) you could tell my his voice he truly did not care... We then contacted Consumer cellular and Verizon who explained that we had to drive back to target to purchase yet another SIM card. My partner volunteered to drive into town (nearly 30 miles each way) when she got there she asked to speak to the store manager (she did not know that I had already done this) She states that they paged David, he showed up with NO name tag on or anything showing that he was the store manager (or for that matter even worked for Target) He was unresponsive to the matter. She finally walked away in disgust. She wanted to point out the lack of customer service or the quality there of... But if he is manager, this is the reason. because work ethic filter done from management to workers. She also stated that she was so surprise by is appearance, " he looked like he had slept in his clothes, they were dirty and wrinkled" ... when she got back to the electronic department she was talking to Consumer Cellular, one of the employees was watching her like "a hawk" (apparently David had told them she was on her was back there) We believe that there was a lack of training in this department. If you are not sure of the proper procedure then DO NOT offer. We believe that there should be a NO NOTICE visit by the area management to see how this store is run and the appearance of the employees. I would also hope that you have in place a policy of the use of personnel phones, along with eating and drinking on the floor. This department bends over to a cabinet under the registers to get their drinks, food and check their phones. Would I return to this store probably NOT... David has left a bad impression for us and our family.
This review was chosen algorithmically as the most valued customer feedback.
Target experience My name is Richard D. Prenatt. My address is 7723 Debonaire Drive, Mentor, Ohio 44060, USA. My telephone number is 440-951-8580 (Cell number 440-497-7952). The reason for my letter is to share with you my experience at a number of your Target stores in the Cleveland, Ohio area suburbs on July 30, 2015. My daughter will be attending...
Read full review of Target
This review was chosen algorithmically as the most valued customer feedback.
The Port Saint Lucie Target Pharmacy manager Tricia Wurster is very rude and has an attitude when asked multiple questions about prescriptions. Well I'm sorry but not all of us know everything about prescription meds!! She is annoyed by the questions and sarcastic with her answers. My mother and I even over heard her mocking a customer who had a speech...
Read full review of Target
This review was chosen algorithmically as the most valued customer feedback.
My 17 year old daughter was in the restroom and heard a lady come into the restroom with her toddler daughter screaming and yelling at the daughter. The lady told her daughter that if she didn't go to the bathroom she was going to kill her. She continued screaming at the toddler who was screaming and crying. She told her daughter she was going to put the...
Read full review of Target
This review was chosen algorithmically as the most valued customer feedback.
Ive bee at t-555 12+ years and cant believe that headquarters is blind to all the threats and huge firings of employees that have pensions and retirement. Temps will fill the building at $10./hr when most people there for 2 years or more make over $20/hr. You will be walked out sooner than later. Now all the mechanics rolling stock equipment is being done...
Read full review of Target
This review was chosen algorithmically as the most valued customer feedback.
I ordered a dresser from Target online for my son's nursery. The dresser was damaged when I received it. I called Target online, and they ordered me a replacement dresser and had the damaged dresser picked back up. I teceived the replacement dresser and it was damaged as well!! I am 8 months pregnant and my son is due in 4weeks!! I called Target online...
Read full review of Target
This review was chosen algorithmically as the most valued customer feedback.
Sara the Manager walked the stores along with a racist security worker at Target in the shopping area a white caucasian woman was shopping near with her son and notice me as a guest shopping in the same area and looked at me College Degree stupid and uneducated. Then followed me while a black teenager worker did the same thing but only while I was getting...
Read full review of Target
The complaint has been investigated and resolved to the customer's satisfaction.
Target
-
return policy on christmas present
I was returning a Disney mickey t shirt size 3 that was a Christmas present.It still had the front sticker displaying the size down the front but I did not have the actual receipt since it was a Christmas present.Wanted to do an even exchange for one size smaller but they refused and gave me the after Christmas price therefore I had to do the exchange plus give the difference which was $3.16.I'm sure someone is going to include a receipt with a Christmas present.This was definitely the last straw after getting included in the security scam.I will from now on shop at Walmart.
Resolved
The complaint has been investigated and resolved to the customer's satisfaction.
This review was chosen algorithmically as the most valued customer feedback.
I didn't receive statement for last two months. I got call from target that I have 109 dollar balance which was only late fees. It is total rip off to turn off paper statements and start charging late fees off of honest and poor customers. my phone # is 2154781295 name jaipreet chawla. Please credit my late fees and close my account.
Read full review of Target
The complaint has been investigated and resolved to the customer's satisfaction.
Target
-
rejected visa debit card and check
I just had the most horrible ordeal at target. I do my shopping, go to check out and my debit visa card gets rejected so I write a check. My check gets rejected. Mind you, I have enough in my account for 100 times my purchase.in addition, I just used the debit side and visa side of my card before going to target. So I call the number for certegy, who is the company denying my card and check. Of course, they don't speak clear english. They tell me we couldn't verify your funds. At the end of the call, he tells me i've upgraded your account to vip, try again in 5-10 minutes. So, we try again, this time with the manager, who was very nice and patient. Rejected again. The manager now calls them because I whip out my cell phone, show her the account balance, verify the account number and she is shocked that my transaction was rejected! So this company, certegy won't talk to her, they want to talk to me, again. I, for the 2nd time, talk to them with the exact same result. The certegy rep response is that I need to talk to target. I'm at target with a manager! 45 minutes later, I used the debit side and it worked. Not because certegy approved it, but because it's the debit side of the card and not the visa side. And yes, I did check with my bank and they didn't reject anything. As a matter of fact, due to trying my transaction twice at target, my bank called me to make sure that I was trying to use my card to ensure that there wasn't fraudulent activity happening. Really target, my card with my other bank gets hacked in january in the target breach and now I can't use my card with a different bank because of this certegy company you have doing your check/credit verifications and you can't override their system. Haven't you lost enough customers due to your breach. Guess I won't be doing my christmas shopping or any future shopping at target!
Resolved
The complaint has been investigated and resolved to the customer's satisfaction.
The complaint has been investigated and resolved to the customer's satisfaction.
Target
-
unfairness
the job descriptions posted for employment only give the job seeker a vague description of what is to come.Once hired on at Target, you will be expected to work when needed, regardless of what you can. It doesn't matter if you have children, school, another job, Target wants you to put those matters aside, and be able to change your availability to suit there needs.If not..they will make your employment miserable, crappy jobs, talk behind your back, working every weekend. your lousy once a year pay raise can be anything from 5cents to .35 cents..Being there 8 years I have never received a raise of over .25 cents. Doesn't matter that you bust your a$$. this company is by far the worst retail expirence I have ever had. and I have worked retail for 23 years.Please save yourself the stress and look elsewhere. Its not worth the heartache
Resolved
The complaint has been investigated and resolved to the customer's satisfaction.
We are here to help
16 years' experience in successful complaint resolution
Each complaint is handled individually by highly qualified experts
Honest and unbiased reviews
Last but not least, all our services are absolutely free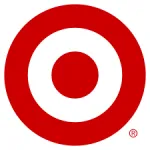 Target contacts