Taco Bell complaints
2230
This review was chosen algorithmically as the most valued customer feedback.
On May 30th at approx. 1pm I went to Taco Bell at 2433 N. Chester Ave in Bakersfield CA. The drive thru was backed up so we decided to go inside. There were no customers inside. We went up to the counter and an employee said she couldn't take our order, that we would have to use the kiosk. I asked why. She again stated you have to use the kiosk. We went and...
Read full review
This review was chosen algorithmically as the most valued customer feedback.
I ordered my food online! Made my payment with a credit card and TB supposedly confirmed it. I waited about 10 minutes. Then the BOY told me they didn't receive it. I tried to order at the drive up but he told me to pull forward and would straighten it out. Then wouldn't let me order at the window. Said I should have ordered at the drive up!
Read full review
Taco Bell
-
Wrong order every time I go
Within the last 3 weeks I have visited the Moss Point, MS Taco Bell twice. Both times my order has been messed up and I have noticed until I got all the way home to my family. The first instance, we got home with our order and a whole meal had been left out of the bag, after it had been payed for. We blew it off as people make mistakes, tonight I go through the drive through to grab dinner for my family and order the grilled chicken chalupa combo to get home and have a bag filled with 6 soft tacos. Their freeze machine has been down for the last 3 weeks and on my first order, they didn't mention it until after I had payed for a freeze.
Desired outcome: To quit having my order messed up
Taco Bell
-
staff
Me and my wife had an online order and went to picknit up they said they didnt have order and refused to look at the order on my phone. We have had this problem many time at this location and we have had other issues as well like rude employees drity store even one employees out by dumpster smoking what smelled like pot. This restaurant really needs to have an inspection the owner just lets the place go.
Desired outcome: New management
This review was chosen algorithmically as the most valued customer feedback.
I ordered a taco party pack and 2 chicken quesadillas. I asked for a mix of sauces and on my receipt, it even lists multiple sauces, but when I got home, no sauces in either of the 2 bags. Spent $39.32 and got no sauces. It's happened before but damn, if I'm spending that much money, the Bell should be making sure to include everything. Also, the associate...
Read full review
Taco Bell
-
Manipulation and strong arming customers
I do not appreciate being strong armed and forest into download the Taco Bell App just to order a steak quesrito.

I have asked attending if they are able to make one and, charge me for an item of the same price, it's hit or miss if they are willing.

I was under the impression that fast food restaurants were in the business of fast and easy food, Taco Bell, apparently is not.

If this can't or won't be fixed, I will find some where els to eat.
Desired outcome: Value your customers over manipulating app statistics!
This review was chosen algorithmically as the most valued customer feedback.
Taco Bell on Thompson Rd Syracuse NY not supposed to close until 2 AM I pulled in drive thru at exactly 1:40 AM, employees hanging outside back of building screaming in parking lot telling me they are closed!! Very unhappy!! They shouldn't have taken the job then!!
Read full review
Taco Bell
-
Gift cards on app
2 yrs ago i purchased gift cards. One has $5, one $10. They show up ... but no link to use them. Now none of the taco bells, in my area, are even taking gift cards. 6164 2865 5153 5597 and 6165 2865 5198 3998. Have i just list the $15 or can they be cashed in?
I have tried several at 3 different stores. The only ones in my area
Thank you
Cathi logan
[email protected]
Desired outcome: Cash out
Taco Bell
-
Customer contact
Purchased crunch taco - 1.39 & unsweet tea - large for.39? cents; plus tax; on 5-6th at 12:30-1:00. The food was well prepared but I needed a receipt. I am a senior adult and track my card purchases carefully. The window associate was distracted & I left. Please encourage your associates to finish with one customer before focusing on another. Thank you
Taco Bell
-
App and it's product
This is a great marketing scheme Taco Bell is running. The app customization features is updated periodically. They have an a la cart options where you can "Add" things. But when you substitute, it does NOT subtract anything off. My kids are always customizing their food as well as I because we're vegetarian and vegan. When my son takes a Taco and substitutes with things he likes it's a $3 Taco from a $1.39. Please update this feature, because you are ripping off your customers.

The latest update is flawed as well. There is an option to keep your favorite customized items. Lately, when you add to cart it defaults to its original meal, which is causing a major issue, because last time I placed an order I had to throw away 4 items. It's a shame and disgrace to waste food.
Taco Bell
-
Food not available at store??
I went to the Taco Bell in Naperville at 75th & Rickert in Naperville, IL, on 4/24/21. I went to the drive thru & ordered a quesorito. I was told, that I CANNOT get that by COMING TO THE STORE ITSELF, that I could only get that thru the mobile app?!?! Are you kidding me? I was right there, but could not order what I wanted! Between that, so many favorite items taken off the menu, food quality going downhill, & paying extra for a customized order, & never getting it, I'm pretty much done! Seems like corporate took a good model, & found a much cheaper way to go. With all these negative reviews, they're going to pay the price for that decision!
Desired outcome: Be able to order anything off the menu when you're at the restaurant!! Bring back the favorite menu items, & bring back the QUALITY!!
This review was chosen algorithmically as the most valued customer feedback.
Went and got a nacho bell grande with no sour cream and no beans when I got home it only had a big pile of beans in the middle so I had to drive 8 miles back and complain this is not the first time that I have had problems with them but it will be the last time. If they can't understand english then they need to find another job. I will not ever go to that taco bell again
Read full review
This review was chosen algorithmically as the most valued customer feedback.
I went to Taco Bell in Pendleton Indiana sit in the drive throw for 30 minutes, waiting for someone to take our order, finally someone took our order and we got to the window and they were in their playing on their phone never said anything to me then ask for 32.00 my order shout the window and turned his back to us and stood there another 15 playing on hi...
Read full review
Taco Bell
-
My whole order was just not acceptable
I visited the Pendleton Indiana Taco Bell just a short while ago... I ordered 2 bean burritos and paid for extra red sauce... Got none. Also in the past there were onions on it today just dry old beans. Also in order was a beef burrito and there were maybe 2 tablespoons in it. So skinny it almost made me laugh. Also in order was fiesta potatoes... They were delicious but only 7 pieces of potato. Tried calling & as always they do not answer phone. If u were to go on Facebook and look under Pendleton chatter you would find so many complaints. When I am in neighboring city of Anderson I am always pleased with service and food. Management needs to be retrained. Please deal with this matter
Desired outcome: Management training....reimbursement for order
This review was chosen algorithmically as the most valued customer feedback.
Last Wednesday, April 7th my husband and I went to our Taco Bell 2307 S Wayne Rd, Westland, MI 48186 Ordered two burrito supreme got home I thought they seemed small opened them up and they were simply bean burritos ok we felt someone was having a bad day and let it go. Last night after church went to Taco Bell ordered two burrito supreme came home to...
Read full review
Taco Bell
-
mexican pizza
I have eaten this item atleast once a week since i was 13. I am now 35 and going to taco bell to get a mexican pizza on Taco bell Tuesdays was my 5 year old daughters highlight. No items have replaced it and now she cries when I mention taco bell. I'm emailing on her behalf. we can't find anything remotely close and are contemplating boycotting or learning to make the pizza at home and not eating at Taco Bell anymore
Desired outcome: bring back the mexican pizza
This review was chosen algorithmically as the most valued customer feedback.
4/8/2021 (318)742-0960 I ordered from the drive-thru a taco bell grande and a strawberry and lemon freeze. I hadn't eaten all day, so I was good and hungry. The young lady Kayla repeated the order to me and asked"what size would I like my drink" I said "small" she said ok. So I pulled around to the window and paid for the order, a different sounding young...
Read full review
This review was chosen algorithmically as the most valued customer feedback.
This Taco Bell is about two minutes away from my house. I visit this location about once a week. Without exaggerating, every single time I visit this location I am told that they are out of half of the items on my mobile order. No matter what day it is, or how few cars are in the drive thru, the night shift seems to turn off all the parking lot and sign...
Read full review
This review was chosen algorithmically as the most valued customer feedback.
I have had 2 episodes now where the employees were flat out making fun of me. I have an accent and the employee was mocking me in my face. Unexpectable. It was 10pm in March 31st. Sandy blonde longer haired guy wearing ball cap. Ridiculous to be disrespectful when I'm paying to come here.
Read full review
Taco Bell
-
Unethical Changes in Taco Bell Salad Bowls;
Having just purchased 2-Salad Bowls (actual shell use to be the bowl) from Taco Bell today 03/31/2021 and it is truly unreasonable and unethical to have changed the way the Taco Salad Bowls are now made and still being charged the regular price without their actually not having a "Shell" in which to put the salad. Previously they used an actual Taco Bowl Shell and the salad being placed within. Really looks "funky", "Nasty". Looks as if a toddler made this salad . No more will I be going to purchase anything else from your establishment here in the 6420 Coventry Way, Clinton, Maryland Store or any other location . Why would any location be allowed to place a salad onto wax paper then putting it into a card board serving box and call it "TACO SALAD BOWL" without the bowl. The store manager can't even explain "Why" the change away from using taco shell.
Desired outcome: Need to remove item from Taco Bells menu and refund patrons full prices.
We are here to help
16 years' experience in successful complaint resolution
Each complaint is handled individually by highly qualified experts
Honest and unbiased reviews
Last but not least, all our services are absolutely free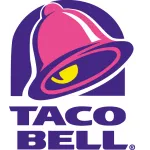 Taco Bell contacts