Taco Bell complaints
2232
Taco Bell
-
customer service
My family and I went to get food for our mom's co workers since they were working late at the house. When we got to the Ripon Wisconsin Taco Bell, we started naming the orders.When we were done, the person over the mic told us to call ahead next time because it was such a big order.We didn't know that until after so, all was fine. We get to the window, and a large Caucasian man, mid 30's, came up to the drive thru window and looked at my family and I and said "really? Really?Hope your taco shells don't get crushed."None of the other workers said a word about it, the person on the mic was a rude older woman who also didn't say anything.She just gave us attitude about calling ahead next time.After handing us some drinks, she told us to pull foward.After waiting 20 minutes, the food comes, and she just aggressively puts it in our car window and leaves.We pull into the parking lot to check on the food and all the taco's are crushed and some are missing meet and just look sickly.We are missing orders, and the burritos look to be smashed I take it back inside asking for a refund and they rudely said no.The order was $95, and the manager claimed to had made a phone call and said he "cant give a refund." He refused to give the name of the worker who came to the window and said the comment. All we got was 24 coupons.
Taco Bell
-
service
Arrived at toco bell 2331 the Lakeland Dr., Flowood MS When I arrived at the drive-through the young lady I spoke with Ask what I wanted to order. Then said speak up I can't hear you. I thought she instructed me to drive around and I did. After repeating my order. ( keep in mind there is no one inside or out) drove around to the drive-through window. She said how can I help you? I wanted a steak a.m. crunch wrap combo with a soda to drink. She said we don't take orders at the window (drive back around or come in). I asked why did you have me drive up to the drive through window then tell me that I need to drive back around. Or come in!
Again NO ONE THERE

Look
I have purchased a lot of breakfasts and dinners for my family from y'all. If y'all had a rewards program I would be elite status is how much I buy from toco bell. For your employees to treat customers like that or even talk down to them as they did me.
I personally made a comment to not buy anything else from tocobell untill January next year.
This is wrong. Treated wrong. Just wrong with no one there. I can understand if they where busy. But, nooone there. Come on toco bell

Kam
Taco Bell
-
order
Monday, June 11, I ordered 2 spicy tostadas and a senior drink. The tostadas were cold and there was a little dab of re-fried beans, whole lot of lettuce, 3 bits of tomatoes and sprinkle of cheese on it and there was no spicy sauce at all. Ive ordered these before and were great, but this time they were not fixed like they should have been. It was like they were thrown together by someone who didn't care. Didn't receive a receipt.

This taco bell is so slow through the drive thru, wait time is usually 15 to 20 minutes for your meals.

Very disappointed with my meal.
This review was chosen algorithmically as the most valued customer feedback.
I had ordered my usual order of some cheesy bean and rice burritos and when I was served the burritos at the drive-thru the drive-thru employee told me that Jose had made them extra fat for me and had a strange smile on his face I took a bite of one and it literally tasted like liver bile from someone throwing up in it never taste like that I know you did...
Read full review
Taco Bell
-
drive thru
I went drive thru at 181 E Alessandro Blvd, Riverside, CA 92508 between 730 am to 8 15 am today. The manager told me to go enter the restaurant and do not use drive thru next time or today. She refused to give the paper what she wrote to me. I need this document to file complaint. She refused to give her name since she is a manager

I replied to manager that you are turned me off and discriminating against deaf person by ordering through drive thru. Since stated it, I asked manager to cover my breakfast for what she said. She refused to cover my breakfast. Not only that, she didn't give me a receipt. My biggest one was that I paid cash instead of using my debit as document. She gave me change cash money. Please check a video of the situation.

She told me that she is calling a cop because I didn't pay or move my minivan out of the drive thru and window order. The cars was behind me.

I highly recommend Taco Bell Corp to give a sentstive training and put policy about deaf people can go through drive thru and order food as well and equal as hearing people.
What will your company Taco Bell do with this situation?

Last, I paid my breakfast. I was not pleased what manger did this morning to me by refusing to tell her name, not giving me a receipt if the order, or telling me to go to inside the restaurant and not using drive thru
Taco Bell
-
food
My husband went up to taco bell on 6/11/1018 aboutc10:30 pm the only thing that was wrong was my order i ordered a burrito supreme no red sauce extra sour cream and onions the guy even repeated it back that way but he charged my husband for a bean burrito with sour cream no onions my husband knows i dont eat bean burritos. I tried to call up to the store but no answer the address is 11829 abrams road dallas tx 75243 order number us 344153. He thinks it was actually the manager taking the order this is why i really do not go to this taco bell because they always mess up i probably will not return
Taco Bell
-
building temperature
Food was good but no one is able to eat inside due to the temperature being around 63 degrees Fahrenheit. Six family's came in to order and found the building to cold to eat in without a coat. One lady waited in their car awhile the order was being filled and her husband went to the car for a coat to wait for the order. After the order was filled he took it off the tray and walked out to the car not even waiting for a bag. This building has just been remodeled and is very nice inside for a meat locker.

Taco Bell - 016953
5859 Clark Road
Paradise, CA
(530) 872-2844

My e-mail [email protected]
Taco Bell
-
taco bell mobile app
Ordered Taco Bell on the mobile app. Selected the closest location, 75th/Lemont Rd, which states that it is open until 4AM. Got confirmation of my order would be complete once I got to the drive thru, 5-8 minutes. Arrive, and low and behold, the location is closed. No big deal, I think, I'll transfer the order to Cass Ave down the street. Selected to do so, and it just cancels my order. I drive to the Cass Ave, and the drive thru can't locate my order, nor were they willing to fulfill my order that I the ghost location charged me for.

My first issue is, how could this mistake even happen? A store that is closed outside of listed business hours, that processed my order? That location should be unavailable online until able to operate. Second, if my order was canceled I should've been refunded as fast as I was charged so I could've placed my order at another location. There was no way my anger would allow me to pay double for Taco Bell's mistake. I went home hungry and crabby. Please fix your app so other customers aren't ripped off. I thought this would make for a simple, delicious trip.. but I'm left with nothing but a sour taste in my mouth.
Taco Bell
-
service of 5650 hedge lane terrace taco bell in shawnee, kansas
I only go to this one because it is the closest one to my house. They are usually slow, and randomly close. But tonight, I got hungry, and I went. I arrived at 9:30pm and ordered 7-layer, bean burrito, and two Chicken Littles. I got home, opened up the bad and--no chicken littles. Back by 9:51pm--place says it's closed (says open til 10pm even on their window!). A recording comes on that says, "sorry we are closed". So I tell it "you forgot half my order!"And then a live, deep voice comes on and mumbles something, so I assume I must pull up to the window. So I do, but no one comes up to the window for about a minute so, during which time another car pulls around me from the drive-thru to leave (obviously surprised it was closed too). So, assuming they don't even know I'm there, I crack the drive-thru window a little more open (it was cracked open about an inch) and tell them, "uh, you forgot half my order". Just then the deep-voiced Hispanic girl comes up and rudely says, "we know!" and slams the window shut.
I'm 44 years old--been eating at Taco Bells since the 80s. Never filed a complaint in my life with *any* restaurant. I can tolerate some level of incompetence, especially from a Taco Bell...but to be rude on top of that? I just lost 15-20minutes of my night because of this girl--and she can't be even a little apologetic? She opens up the window with a stern look on her face, hands me the rest of my order and looks away with a "have a nice day" (which she obvious didn't mean). So before she could get the window closed I slipped in a "not even a 'Sorry', huh..." and the window slams shut. Nice place! Management picked some good service providers there. I'd get rid of that girl in a heart beat. She is absolutely useless. She messes up my order, and then proceeds to be rude about it--honestly it was a drive-thru "first" for me, even after all these years. I'm appalled.
Taco Bell
-
combo #6
My order is hardly ever heated. Chalupa shell never crisp, barely has meat in it. Crunchy tacos shells also never heated, barely crunchy. Not just one time, consistently. I have tried to get past it but no improvement. I have decided to go to another restaurant from now on or to a different Taco Bell location. I'd say my ordered was good and correct one-third of the time. I really enjoy their food but I don't want the headache.
Taco Bell
-
I was at 1111 springfield avenue irvington nj
I will not be returning to the taco bell in Irvington nj first let me start by saying the manager Tiffany was very un professional and so is team I was in the lobby trying to place my order the cashier Miss Tiffany and another employee always on their phone after I place my order I sat in the lobby I seen a rodent run right past my foot I never experience anything like that before the lobby was filthy the bathroom smell horrible the older was coming towards the lobby I really don't know what's going on but I was on my way to call the Board of Health who's ever the owner of that Taco Bell is need to have an exterminator come in right away I will not be taking my business back to them I will be taking my business to Union well I know it's nice and clean someone needs to step in and do something about that thank you very much Vivian gwathney
Taco Bell
-
my naked chicken was very under cooked
I order the naked chicken combo which I was very unsatisfied my naked chicken was very under cooked my taco was mostly lettuce half of taco of meat and to much cheese the young woman that was in charge was very rude and also the cashier was on her phone while I was trying to place my order I've been coming to the taco bell in Irvington nj since they open and never was treated this way at all but before I let my family get sick on half cooked food I will not be coming back .
This review was chosen algorithmically as the most valued customer feedback.
I am now a ex-employee of taco bell located on Delhi ave, due to favoritism and mistreatment. I had to quit because the GM uses favoritism towards female employees. All the men get treated like slaves and yet all the female employees get treated like queens. It is not fair to the men who have to do all the closes and can't get the days they need off and...
Read full review
Taco Bell
-
can't take off when I have no ride and or my baby is sick with the flu and no one to watch him
Now I'm a previous worker for a Taco Bell in Charlestown and I can't even take off wen my baby has the flu and I have no one to watch him and or cannot make it to work I always feel mistreated by a unnamed manager she puts all the work I do no matter how hard I try and was forced to scrub toilet with bathroom cleaner and paper towel scrub brush was not included and she says that wen she works her lobby needs to b cleaned and closed at 10:00 pm how is that possible when I have guest from 930 till 10:00 maybe even past 10:00 so all I'm saying is I'm a very unhappy employees and I wish I would've never made the mistake at applying I'd rather have no job
Taco Bell
-
rude manager
Brand new taco bells at 321 1st Avenue in New York. Manager on duty is always rude everyday to his employees as i worked here for just one complete month and every day i was on schedule i always worked my hardest And tryed my best he would say things to me and the other employees very nasty comments an also he would sometimes come in the line while we serving customers and push us with his shoulder and never say sorry or anything he is really rude to work with and i also notice he is a "womanizer" every women that walks into this location he's always stairing at them so much and never even blinks he's unprofessional . His name badge said Tariq be careful i hope someone takes over his position he is abusing his powers so I decided to quit today . I will forever love taco bells and everyone else is really nice in this place all the team members but that man "Tariq" he is abusing his power at this location just the other day another employee punched him because tariq pushed him so hard and the employee was defending himself and he was scared at this work place . I hope an investigation gets handled here contact me back if you need every detail and more information
Taco Bell
-
quesadilla
I ordered a cheese quesadilla because I am vegetarian and I received a chicken quesadilla. The receipt says it was a cheese quesadilla so I am not sure why I received a chicken. Also the cheese cup for the nachos is only about a third of the way full and I will not be able to make it through all of my chips solely on this small amount of cheese. I'm very disappointed in this visit.
Taco Bell
-
customer service and quality
80% of the time, I don't have a problem at this location. But I'll be damned if I have to pay one more time for wanting avocado sauce on my burrito that should standardly come with it. I have to ask for extra sauce each time I order it, just to insure it gets remembered to be put on there. And then it's still a gamble. Like tonight. I paid for the extra sauce. Guess what, no sauce at all. All of our tacos were falling apart, smooshed and wilted. Not hot. We ate within 5min of receiving our order so it's not like they sat around and got cold. I just really don't get why this is such a problem. Not a busy time of night. One car in front of us. Is it really so much for someone to just do their job?
#tiredofpayingforincompetence
Also don't bother calling, it just goes to a fax.
Taco Bell 019282
939 W Northern Lights Blvd
Anchorage, AK 99503
907-276-7820
Order number 313237
Taco Bell
-
made horribly and did not follow what I asked for
I ordered 2 shredded chicken burritos, 2 5 layer burritos and a soft taco with NO lettuce. What I got what 2 5 layer burritos with all bean and little to no cheese. Just two tortillas thrown together and a little slap of cheese sauce to hold the torts together. Barely a tablespoon. Then, my 2 shredded chicken burritos, that are almost twice the price of the five layer burritos, we're half the size they should have been with chicken that was probably sitting for a while. And last but not least... My soft taco had lettuce. Now I understand that lettuce is easily taken off but you take half of not most of the cheese with it. So sadly disappointed!
Taco Bell
-
drink
My mom went to go pick up my order and when she did they never gave me my drink but my mom didn't know that I ordered the drink and I only got my food so I need my my money back. Also I don't want to go back to the store to go get it because it is we're my mom works at and is kinda far.i ordered online and I would like a refund on the drink that I never got.
Thank you
Taco Bell
-
do they ever get the orders right?
My husband and I enjoy, every now and then, eating at Taco Bell in Mt Dora Florida. Ordinarily I wouldn't bother writing a complaint- however, with the cost of everything going up and the demands to raise minimum wage. I feel consumers need to be expecting way more than we have in the past. We have been to this particular establishment a number of times and they NEVER get our order right - not quite sure what happens or where the confusion is. I, myself, started as a teenager working in the fast food business. Let's face it, it's NOT rocket science - but we pay every time for what we order and a much less of an order is provided-
So very tired of this happening- they need to fire the staff or retrain the entire group - including management- horrible every time - this being our last !
We are here to help
16 years' experience in successful complaint resolution
Each complaint is handled individually by highly qualified experts
Honest and unbiased reviews
Last but not least, all our services are absolutely free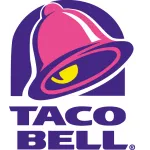 Taco Bell contacts