Stop & Shop complaints
242
This review was chosen algorithmically as the most valued customer feedback.
You have a BIG problem with store 1009 flatbush ave Brooklyn New York store #506. On 06/1/21 at 6:07pm. I entered the store to purchase as usual. I shopped and preceded to the self check as usual. On this day I was harassed and observed as if I was doing something wrong. In self checkout there is no time limit but was treated as if there was.
Read full review of Stop & Shop
This review was chosen algorithmically as the most valued customer feedback.
On 28 May 2021 I placed an online order, my number and address associated with my order is: [protected], 177 Freedom Avenue, Staten Island, New York 10314; and when I received my order on 29 May 2021, the 3 one pint light cream, the date on them were 06 June 2021, so I called immediately and asked for them to redeliver 3 new ones with a better date. The...
Read full review of Stop & Shop
This review was chosen algorithmically as the most valued customer feedback.
we call stop and shop many times to pick a shopping cart property of stop and shop. we call store manager in lynn ma and he no take action . please pick the carriage we be appreciate it before it cause accident at 95 chatham st lynn ma you can reach me at [protected] evi andoni tank you
Read full review of Stop & Shop
This review was chosen algorithmically as the most valued customer feedback.
I normally shop in the stop & shop in wspfld, ma, very nice store, employees are friendly. I was in feeding hill, ma on sunday 5/9 on springfield st, I decided to go to that one. Let me tell you the 1st person at the door was so rude, nazi style, which is uncalled for, and set me off immediately, I wasn`t even in the store a min and that`s the greeting I...
Read full review of Stop & Shop
Stop & Shop
-
Price differences
Ever since Stop & Shop changed from PeaPod to Stop & Shop Delivery I am being charged full price for items that are on sale when I put them in my cart. 7 sale items I put in cart on Friday for delivery on Sunday I was charged full price! I ordered them because they were on sale! I used peapod for 15-16 years almost weekly. Since it has change to Stop & Shop delivery, I am constantly charged full price for sale items.

I will never use this service in the future. I stopped shopping in their stores years ago and now will not use the delivery service either. I am going to complain about the unfair pricing where ever possible to alert others not to use this service or shop in their stores!
Stop & Shop
-
Entry/exit
Why when we are suggested to maintain 6ft of separation.. are we then all hoarded in and out of the same exit/entry way, when the location has a second exit.. that is now blocked off, only since Covid. I have no idea why this company would go against mandates. "Stay 6ft apart, but we are removing an exit choice for your safety." Makes no sense to a logical mind. I need help here and an explanation, to why I am not allowed to use the exit of your building. Please and Thanks.
Desired outcome: Open the second exit ASAP
Stop & Shop
-
Butcher department
I have been purchasing my beef and chicken from stop and shop for many years and loved the convenience of being able to ask the butcher for specific cuts to my liking. I just found out from the butcher, who has traded in his meat cleaver for a box cutter, that all meats are now being pre packaged and vacuum sealed at a separate facility and that is unacceptable. I will not be purchasing my meat from stop and shop any more and will be going to a local butcher. I can say there will be a large number of patrons who will do the same and stop and shop will lose a large amount of business. I will only consider purchasing meat from your stores IF the butchers can freshly cut meat on site in the store. This is far beyond disappointing.
Desired outcome: Bring back fresh cut meats in store not off site
Stop & Shop
-
Gas Station Attendant over charged my checking account
Good Evening, My name is Geraldine Major,

I am a regular customer at your Roslindale store. Today at approximately, 1:00 EST, I attempted purchase gas from the kiosk attendant. I believe his name is Mo. He was on his cell phone. I told him I was just topping off my tank because I had 3/4 of a tank of gas already and asked him to just put 6.00 in my tank. I gave him my Stop and Shop card and my debit checking account card. As I was pumping my gas I heard the tank running over and realized he had authorized 15.00 instead of the 6.00 I requested. I replaced the pump leaving gas in the line because my tank would not take any more gas. When I went back to the window to alert him, he said " I thought you said 15.00. I told him, I clearly told you that I was only topping off my tank, but you were talking on your cell phone and not paying attention to your customer. He went on to argue with me stating he knew his job and he was no longer part time but a manager. I told him this is not about your employment status, but not paying attention to your responsibilities and customer requests. Complaint Manager please be advised I was intentionally using a checking account that I knew only had 12.91 as a balance until my Social Security check is deposited . That was the reason I was only topping off my tank with 6.00. Now I will be charged 35.00 from my bank for over drawing the account. I immediately brought this to the attention of one of the store managers, his name was Jordan. Please inform your staff to stay off of their cell phones when dealing with customers and especially when handling money. You are welcome to contact me at my home

61 Roseberry Road Hyde Park, MA 02136 or by telephone [protected].

Thank you for your attention to this matter.
Desired outcome: Call from Store Manager, I can bring my account to him showing the over draft.
This review was chosen algorithmically as the most valued customer feedback.
A couple of weeks ago I went to your store on 1160 kings hwy cut off in Fairfield, to play the numbers and purchase game tickets every other day I go to do this everyone knows me there, well this day when I purchased tickets and played the numbers I left a ticket behind, I didn't go back down to get it cause I thought one of the cashier's would hold it for...
Read full review of Stop & Shop
This review was chosen algorithmically as the most valued customer feedback.
Not appropriate and offensive in a public store. Are workers allowed to wear these offensive masks
Read full review of Stop & Shop
Stop & Shop
-
Covid-19
Hi,
I visited the S&S store in Cheshire, CT this a.m. Drive by Sun night to check hours of store and bottle redemption. Signage reads open at 6:00 a.m. Bottle redemption has sign on entry door and also each redemption machine.

I walk in redemption at 7:20 to redeem S & S water bottles. I specifically chose this time because I am a senior and did not want to be crowded into that small room.
1. All plastic machines were blinking FULL.
2. Sign in redemption room reads "call for assistance" There is no phone to call.
3. I walk in store see associates talking with each, looked like there were suppose to be filling pu orders. I request assistance. I am told to go to Customer Service. Customer Service is dark, I go to a cashier supervisor and she tells me redemption does not open until 8. I explain signage and am told there is no one here at this hour. Well she knew I was not going to let it go so she found someone to empty one plastic bottle machine.
SO I arrived at 7:20 and did not start redeeming my bottles until 7:50.

When I go back inside to redeem my paper receipts for cash I am told that the 6:00 a.m. signage was for when COVID was going on. What a stupid response. Covid is still going on.

My question is WHY? you advertise special hours for seniors, and then do not staff or educate existing staff of your hours, policy and what about a pandemic. I have pictures of signage if you e-mail me and can forward them.
Desired outcome: Live up to what you advertise. Hold some accountable.
This review was chosen algorithmically as the most valued customer feedback.
Yesterday I shopped at the Brockton, Massachusetts store, 932 North Montello St 02301 The boneless pork chops sale price $1.99 the store had none and the Butterball Ground turkey $2.99 the store had only 1 package. Also the 3 day sale I purchased Folgers coffee, should have paid $4.77 but paid current sale price $6.99!! Not a very happy customer.
Read full review of Stop & Shop
Stop & Shop
-
Mask Policy for Covid19
I am disturbed that the mandatory mask policy has become optional in the High Street Stop and Shop in Torrington, CT. Has Stop and Shop changed this policy because I have been to several other stores and they all require masks? We are in the middle of a virus surge and there still are a lot of people who have not been vaccinated. Why would you allow your customers and staff to be exposed to careless people who have not protected themselves. The Governor did not suggest changing mask policies even though some businesses are beginning to open again. If the mask policy becomes optional now, you will lose a lot of people at that store and others who don't require masks. A lot of people were making comments about it, so you may lose a lot more customers.
Desired outcome: Keep the mandatory mask policy until we are clear of Covid.
This review was chosen algorithmically as the most valued customer feedback.
I am so angry I could spit. I just spent 45 minutes walking around the store to get the perfect ingredients for dessert I picked up a cake, and whipped cream then picked up a few staples like chicken broth, frozen spinach and some chips. I might have had a few more items but everything fit in the top of the smallest cart you have there. I waited patiently...
Read full review of Stop & Shop
Stop & Shop
-
customer service/ manager on duty
on 4/16/2021 @ approximately 7 pm, I went to the store in bay plaza to purchase blue bunny ice cream cones, the store was out of the flavor i wanted. I went to the customer service desk and asked if they could call the Mt vernon store to see if they had the product and a young man who was the floor manager assisting the cashiers stated we don't do that, you need to drive there and see if they have it. I informed him and the customer service person named Samatha who was agreeing with him that they do do that because it had been done for me before. At that time another employee who i don't know her title joined in and told Samantha that she can call the store if she wanted to and check for me. Samantha was a new employee as she stated to me and did not know what to do. She called the store, then hung up the phone and had me standing there while she move on to take care of another customer. The other employee who told her that she could call then walk up picked up the phone that i observed Samantha hang up and stated to me "they said the don't have the mini one you want but they have the regular size cone". I explained to her that i know she was not talking to anyone because i saw Samantha hang up the phone, i informed her that i would make a complaint because I've never seen people come to work but don't want to do their jobs. I don't understand how other customer service people have help me so graciously but this group of employees that was there refused initially and when i insisted on being helped, they pretty much lied.
Desired outcome: Retrain and reprimand employees
This review was chosen algorithmically as the most valued customer feedback.
neil cook at you 812 emerson nj store has been sending me unsually text and facebook messages talking about suicidal ideation and i am concerned about him and your employees
Read full review of Stop & Shop
Stop & Shop
-
Replacement Stop and Shop card
I have 3 times requested a replacement Stop and Shop card - twice on line and the 3rd thru a customer service rep. I waited 4 weeks between requests but still have not received a replacement card. Today I went into my local store and requested a new card but the computer was down or something.

What do I need to do to get a replacement card and I would prefer my original number.

Hesitate to file a complaint but customer service call didn't help.
Desired outcome: Replacement card asap
This review was chosen algorithmically as the most valued customer feedback.
I have been trying for two weeks to retrieve my point with no avail. I have thousands of point that I have lost. Not fair. The old system was more friendly. What do I do to get logged into the system? If I don't get this resolved I will leave stop and shop. Linda Taylor [protected] [protected]@aol.com as of today April 14 I have 1087 points. Last week I lost 1195 points. Let's fix this!!!
Read full review of Stop & Shop
Stop & Shop
-
Stop and Shop Online system
I have had and continue to have difficulty in accessing Stop and Shop's main website and digital coupons online. This has been on-going for the last few months (2020 and 2021)and is frustrating. I am a long-time Stop&Shop customer and feel you have a responsibility to to serve your customers without having to make several attempts online when the purpose is to make it easy. Even after attempting to reset my password multiple times, it does not recognize my password. The resulting message states my e-mail address is incorrect. Ridiculous!

Your old website was much better and much more user friendly! In the past, I could go to StopandShop.com and click on digital coupons. Now finding the main website is impossible and when initially accessing coupons, iyt sends me to filling my basket for pick-up delivery.

I suggest you get your act together before you lose even more customers to Shop Rite.
Desired outcome: Improve your online system
This review was chosen algorithmically as the most valued customer feedback.
I purchased meat yesterday for my wife to cook 4/2/2021 Brought it home my wife said the meat smelled and was rancid and could not cook it! It was the last sale date. I returned to Stop and Shop today 4/3/2021 to return the rancid meat and get credit for it at 8:15 pm 1790 Post Rd. Westport CT. store which closes at 10pm. After several minutes I wa...
Read full review of Stop & Shop
We are here to help
16 years' experience in successful complaint resolution
Each complaint is handled individually by highly qualified experts
Honest and unbiased reviews
Last but not least, all our services are absolutely free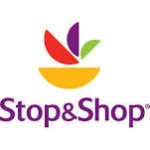 Stop & Shop contacts