The complaint has been investigated and resolved to the customer's satisfaction.
L.L.Bean
-
Not honoring price on tag of Seaside Beach Towels
Hello,

I purchased 6 Seaside Beach Towels online on June 20, 2022 for $34.95 per towel. I received the towels and were happy with the quality but all towels had a price tag on them for $29.95.

I called customer service on June 23, 2022 and spoke with Jill. I explained the situation and asked that they honor the $29.95 per towel price. She said she was a supervisor and would look into it. She called me back 5 minutes later and stated that nothing can be done to honor that price.

Doesn't make sense to me. Not great customer service.

Maybe I will return them to the store and then repurchase them at the lower price they are marked as...
Desired outcome: Honor price on tag.
Resolved
I received a call back the following day. They apologized and said I was given miss information and they were happy to take care of the price difference. Much better customer service!
L.L.Bean
-
returning 2 blouses
I didn't wear the blouses before washing, but after washing the two blouses, I noticed they had shrunk UP an inch or two. I sent them back because I have been an LLBean customer forever and tell others about the good return policy. I returned the blouses this month, not having even worn them. I received a phone call from the company rep today, May 10, 2022, telling me they are refusing to honor the return policy. I had stupidly said I washed them in warm, not hot, water. She reminded me the directions said to wash in cold water. I asked if warm water was really so bad; to me, it's not. So, she is sending my blouses back to me! I am so disppointed in LLBean now and will tell others how they treat customers. I have used the LLBean credit card every time.

Really, really sad. Maybe I should have lied!

One more thing to add to this 2022 year.
Desired outcome: Apology for not honoring return policy.
This review was chosen algorithmically as the most valued customer feedback.
88 year old widow left without a credit card after decades of loyalty. My mother recently received her new LLBean credit cards in the mail. I noticed my father was still receiving a card although he had passed away two years ago. Trying to do the right thing, I called LLBean to inform them that my father was no longer living and they only needed to send...
Read full review of L.L.Bean
L.L.Bean
-
Product reviews
You guys need to read your product reviews on your website, because there have been a few people lately who are making hostile and discouraging remarks to something someone else posted about a product. Can you please rid your comments section of the trolls who feel the need to comment to everyone/thing in an inappropriate manner and are bullying them into not posting anything further? Thanks a bunch!
Desired outcome: Ban people from submitting inappropriate comments to other reviewers on your website
L.L.Bean
-
I have two fleece products I'm not happy with .
I purchased a fleece 2 yrs ago from your store in Freehold NJ. Last winter ( 2021) the full. zipper let go . I sent it back and nothing was done . There is nothing wrong with my washer or dryer as indicated by your tec. Also I have another fleece from about 10 yrs ago where the 4 snaps at the top won't close . Both are bright blue . I'd like both replaced . Thank you Charles H. Hengartner. 732-241-1456
Desired outcome: Replacement
L.L.Bean
-
Returns order order #8544380
According to LL Bean policy items bought before 02/09/2018 have a life time guarantee on them at 100% and return anything from us at any time.
We do not want you to have anything from LL Bean that is not completely satisfactory.

Had conversation with Kristan on 10/04/2021 and Vaughn on September on 09/30/2021 and they will not honor LL Bean policy. Was getting nowhere with them and they were very argumentative and waste of time talking with them.

I return items with my receipts and LL Bean return department will not honor my returns.
Desired outcome: refund for returns
L.L.Bean
-
credit card
my account had a fraudulent charge on my account. I called to report it and get a new card. my accent was closed without my consent . I request to listen to the call to prove I didn't close the account and the manager refuse. i try to open a new account and customer service hangs the phone up and wont call me back. I have called several times and I tried online.
Desired outcome: New account opened with the same limit or higher
L.L.Bean
-
poor quality, shoes, l.l. bean returns customer service order # 010286476736 [#7785447]
I purchased a pair of Allagash moccasins in May of this year. I used them around the home, on grassy surfaces and for light walking on woodland trails. The soles are worn at least halfway in only five months. The return desk informed me that they had been "abused" and were not eligible for a return. I have been a Bean's customer for over forty years and am now convinced it is not the same company it used to be. I will not buy anything from them again.
This review was chosen algorithmically as the most valued customer feedback.
This is not the first time I have complained to LLBEAN regarding delivery. As I have a LLBEAN credit card for over 10 years I receive delivery included in my purchase. I would not call it free as the cost of the items is quite substantial. LLBEAN continues to use UPS. I have set up a UPS delivery preference account which clearly states Front porch...
Read full review of L.L.Bean
This review was chosen algorithmically as the most valued customer feedback.
This was my first time ordering from L.L. Bean. I ordered 2 pairs of pants in the size that matched the size of all of the pants that I buy. Also, it appeared that I could return the pants if they did not fit based on the website information, so I felt comfortable placing the order. When the pants arrived, they were both too large. I don't mind wearing...
Read full review of L.L.Bean
This review was chosen algorithmically as the most valued customer feedback.
I bought a Sweater Polor Fleece on Nov 16th, for Myself and My Husband, along with matching LLBean Hats for Christmas Gifts, I wore my Polar Fleece maybe 2 times, and they cost $60.00 a piece, and my Polar Fleece Fell apart, I then tried to return Professionally, on Feb 17th President's Day, The Day Manager treated us very Poorly, along with the lady at the...
Read full review of L.L.Bean
L.L.Bean
-
sheets
Years ago I purchased sheets from L. L. Bean. They were expensive, and have been wonderful sheets. Still in good condition. A few weeks ago I decided to buy another set and ordered them online. When they came I noticed a rather strong chemical smell and washed them a few times, but that smell is still there! Washing made no difference. I called customer service and the person helped me pick out a different set. I did notice that those smelly sheets listed a different country than the first set. So I dragged myself to a place to return the first set and soon received the second set of sheets she had suggested. Omg, guess what! These also stink but have a different smell! I Do NOT WANT TO SLEEP IN SHEETS THAT HAVE A CHEMICAL SMELL. I have not bothered to return them and will pass them on to a charity organization where hopefully someone will not be bothered by the smell. I have paid a small fortune for these sheets and also some rugs purchased from L.L. Bean. Will not be purchasing any products from them in the future. If their customers are dropping off, they need to evaluate their products. I will gladly become their sheet sniffer!😖
This review was chosen algorithmically as the most valued customer feedback.
We have been LL Bean customers for over 30 years, purchasing boots, hiking boots, outdoor clothing, furniture, and ladies clothing. I purchased a cashmere sweater, I believe for about $100 several years ago. I wore it twice and put it on the gentle cycle and cold water in the wash machine. When it came out, the area around the collar had become detached -...
Read full review of L.L.Bean
This review was chosen algorithmically as the most valued customer feedback.
On June 7, 2018, went to LL Bean in South Windsor to return my wife's "Wicked Slippers, " due to a manufacturer defect, ( the top half separated from the bottom sole). They would not exchange due to wear and tear. It is now at the discretion of LL Bean to determine what is exchangeable. I never minded paying their inflated prices because they always stood...
Read full review of L.L.Bean
L.L.Bean
-
No delivery
L.L.Bean is a joke.
They back ordered my items and forgot about it!
But let me start from the very beginning. So I ordered several nice items that were in stock. They sent me a confirmation email and a tracking information. Two weeks later I checked the tracking number and it showed that the items were not shipped out. I immediately called their support to straighten things out and they said that my items were back ordered. They were out of stock at the moment of ordering. Needless to say, I wasn't notified about anything and just believed I would get the items on time.
It's been 3 months since I was said my items were on back order and nothing has changed.
Either they are not going to sell those items anymore or they just care nothing about me and customers like me.
Going to call right now and to ask for a refund. I will update soon to let you know what happened next.
This review was chosen algorithmically as the most valued customer feedback.
I order 3 Supper Deluxe lll Backpack on 9/3/17 to be delivery on 9/8/17 I call on 9/9/17 to see the where book pack where. I was told they where delivery When I ask where I was put on hold then transfer over to someone else who put me on hold for about 10 minutes that person can back on the phone ask for my phone and told someone would call me back never...
Read full review of L.L.Bean
This review was chosen algorithmically as the most valued customer feedback.
I purchased a sweater several years ago. it was much more expensive than sweaters in other stores but came with a 100% satisfaction guarantee. It has shrunk. I tried to exchange it and was told they no longer sell this stock number sweater BUT they do sell the same sweater in different stock numbers. This is how ll bean tries to get around their guarantee...
Read full review of L.L.Bean
L.L.Bean
-
customer service — boy's raincoat
On April 18, 2017 I ordered a raincoat for my grandson's birthday. On the confirmation email, LL Bean said it would arrive 4/27/2017 which would have been fine for his birthday. However today I phoned them inquiring about shipment and they told me it wouldn't arrive by 4/27, and that they never told me it would! The representative was very rude, interrupting me several times. I then told her just to cancel the order. She said she may not be able to because it may have been shipped! I'll never deal with them again.
This review was chosen algorithmically as the most valued customer feedback.
First of all their clothing is very expensive and when I ordered I expected high quality! Ordered a skirt and it was cute, but zipper was stuck and when I tried to unzip it just broke! I contacted L.L.Bean and asked for a replacement and they said that was the last skirt they had, so I asked for my money back and since then heard nothing from them! I waited...
Read full review of L.L.Bean
L.L.Bean
-
Website didn't provide discounts
When I placed the order on the website www.llbean.com. It was clearance on the website and they provided 10% from the whole order. It was so pleasant to get discount, but it was only showcase and they haven't given me the discount at all. I proceeded to pay, but the seller showed the final sum, but charged me for different one. Now I try to get anything back from this scamming website. I hope my review will help someone.
We are here to help
16 years' experience in successful complaint resolution
Each complaint is handled individually by highly qualified experts
Honest and unbiased reviews
Last but not least, all our services are absolutely free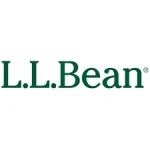 L.L.Bean contacts