Sonic Drive-In complaints
1656
Sonic Drive-In
-
service
I am at location 3025 n Galloway Dallas tx 75150 where we ordered and it took 16 min to receive. I was told the wings took time to cook but it does not take more then 10. Nadia was not knowledgeable in what she did know and did not seem concerned with anything. She also didn't bring all the order out and then proceeded to question really I didn't hand them to you? I am disappointed because it seems they were concerned with having the numbers on reports reflect service standards and not real time lines. There for when my order started it was on it's way it was not. This was on check 259 @ 2:13 pm.
Sonic Drive-In
-
milkshakes
Check #438530 - Stall 15 - Carhop Ann

I ordered 4 milkshakes at 4:37 p.m. on Thursday, July 19.

I parked right at the "carhop door" of the building (about mid way of the line of stalls), since it was 101º outside and it was ice cream - I thought it might help, since I was taking them home.

At 4:39 the carhop retrieved the ticket and at 4:42 she came out the door with a tray full of drinks and also carrying a drink carrier with 4 milkshakes.
She proceeded to a car on the opposite side all the way to the end by the highway to deliver a drink ($1.09) then to a car directly across from me with 2 small drinks then further up the other side (out of my view) and at 4:48 came from around the building's back and showed up at my car... to which I tipped her much to my shagrin. Would it not have been better to serve the $16 worth of ice cream FIRST? By the time she got to me even the whipped cream was melted!
I am very disappointed to say the least. Surely they are trained differently.
Even if I wasn't the next in line - leave it in the "cool" building and come back for it, especially since I was right there at the door!

Thank You,
Pat Stuckey
This review was chosen algorithmically as the most valued customer feedback.
We have been sonic fans for more than 25 years. Unfortunately, the food went down the hill. The tots are soggy, meat dry and tasteless, lettuce is chunky and often we get the white part of the lettuce not the green. Buns are flat like someone has sat on them and have no flavor. The hamburgers don't look nothing like the pictures. Not liking mcdonald's in...
Read full review of Sonic Drive-In
Sonic Drive-In
-
order was wrong
I ordered a large Popcorn Chicken largr combo and a 6 piece honey bbq wing combo. After waiting 20 minutes they gave me a "light ice" (it was filled with ice) medium drink, small chicken and small side. When I told then I ordered a large combo they said "you didnt specify you wanted a large" even though they clearly charged me for it. The wings were not even honey bbq but something dark and spicy.
Sonic Drive-In
-
food
I NEVER go to Sonic. Never really think about it. But I got home from work, tired. Seen the "New" chicken tenders and thought hmmm, those look good. WORSE mistake ever. But now I'm wondering. Is it really the chicken tenders or is it just poor teenage management, because that is what you have working there. There is nothing worse than spending my hard earned money to go and get food that I just experienced. The fries I'm pretty sure were from yesterday and the chicken from last week. That Sonic is giving your name a really bad reputation. I will NEVER eat at that place again EVER! They have ONE job and they are not getting it right. Sincerely, a very disappointed customer.
Sonic Drive-In
-
sonic food
Got the saddest chicken sandwich I've ever seen in my life. It was so dry it was inedible. It was absolutely disgusting. Looked like something that sat under a heating lamp for several hours and should have been thrown away. All my food was cold when I got it. I received the wrong size tater tot. The condiments I requested were not received. Just so disappointed. Would not recommend.
This review was chosen algorithmically as the most valued customer feedback.
I often stop at the drive though at sonic on my way to work. The one in Palestine, Texas on the loop has to have the slowest service available. It usually takes 2-5 minutes for them to take your order. Well today was the worse. I sat there for over 6 minutes and still had not placed my order. I finally just left without ever even placing an order. Will not...
Read full review of Sonic Drive-In
This review was chosen algorithmically as the most valued customer feedback.
I ordered cinnamon snacks from sonic and it was not cooked all the way. The dough was raw and my food was cold. They totally forgot to give me my icing for it. I also ordered a footlong corny and some cheese tots. I was let down because that was cold to. So at the end of the day I went home with cold and uncooked food. I am very disappointed and I will probably not go to this sonic again.
Read full review of Sonic Drive-In
This review was chosen algorithmically as the most valued customer feedback.
You should really look into the management of store #4282 at 2547 Chimney Rock Rd in Hendersonville, NC. This past Thursday 7/12/18, I stopped there at 7:30am to get breakfast. I sat in drive thru for 7 min with no acknowledgment from any employees. I finally left. This evening, 7/14/18, my daughter stopped to get dinner. She sat in drive thru for 10 min...
Read full review of Sonic Drive-In
This review was chosen algorithmically as the most valued customer feedback.
You have a picture and a price on the order board, when you order what is on the board in the picture you try to rip people off by up charging for items. Example #14 has a breakfast burrito, tots and iced coffee. The board says 4.99. When you order exactly what's you have shown in the picture there is a .70 up charge for the coffee. That is not right...
Read full review of Sonic Drive-In
Sonic Drive-In
-
unsanitary employee
My family and I ordered 4 shakes. When we drove around to the window witness the employee grabbing the cherries with his bare hands and put the cherries and cherry juice on top our shakes than wiping his hand on his pants and doing it again until he had cherries on all 4 shakes. When the young man and the girl working the window came with the shakes I told her I didn't want them and why. She called the manager to open her drawer to give me back my money but she never told the manager why. I drive around the Building to the side door and called the manager and told him what happened. He assured me that it would get handled. I sure hope so that's so disgusting and nasty. That's why a lot of people.get sick and get diseases and don't know how. That's one reason nasty employees.
When I explained to my husband why I didn't come home with the shakes he wad highly upset and wanted to report this to the board of health.
Hope I don't have to witness this again.
Sonic Drive-In
-
#1 cheeseburger
Sterling KS, 1:41pm. I ordered a #1 meal, Mustard, tots, Coke w/ lime via the drive through. I was asked to repeat the drink order several times and then told to pull forward to repeat again. I took the food back to work and to my disappointment discovered Mayo on the Cheeseburger. I Do Not Like Mayo... There wasn't time to return the food and get new.
Sonic Drive-In
-
inedible food
I just went to the Sonic on North 1st Street in Abilene, TX on July 13, at 12:50 p.m. I ordered 2 corndogs. It took over 15 minutes to get my food, which I wasn't too happy about, but you could tell they were busy. After receiving my food, I drove back to work. Both corndogs were burnt so badly that they were split open. I tried to eat around the burnt parts, but it was so tough and hard that I finally threw both away. It seemed like they tried to recook food that had been sitting for awhile. I've had problems with cold hamburgers and hard tater tots before, but have never complained until now. I'm not sure I will go back to Sonic again. It is convenient since it is close to my work, but I can't continue to order food and have to dispose of it because it isn't edible.
Sonic Drive-In
-
service and attitude of employee
First things first. Since the sonic in Broken Arrow, Oklahoma at 71st and 193rd East Ave has re opened. I have had nothing but [censored]ty service. Great food everytime but the service I get sucks. The very first time i went to this location i waited 30 minutes and my food had not come out. And the screen said to press the button when ready. So I pressed the button again. And asked where my food was. They made me wait a few minutes while they searched and said my food was sitting there and they would make new and have it out in a few minutes. No big deal. So I wait another 30 minutes. No food. So I went next door and ordered food a whataburger. Since then I haven't had to wait that long just had to deal with [censored]ty attitudes and not letting me finish my order before turning off the mic. Until today. Not only did I get cut off while trying to order more food. I had to wait 30 minutes to get my food. And then the idiot wouldn't accept my payment method. I had cash and card and he refused to do it. I have done it before at this location just last week. So I know that it can be done. His attitude towards me was condescending and hateful because I asked about doing cash and card. Due to this employees attitude I will not be visiting sonic anytime in the near future I'm a paying customer that has been in a lot of customer service positions and I wouldn't have my job after I talked to a customer the way he talked to me. I am done with hateful attitude brats that think they are better than the customer that's just wanting to get a quick bite to eat and go. Not get verbally assaulted over a question.
Sonic Drive-In
-
sonic mobile app
I don't understand why a company would promote an app/service that doesn't work? I made an order through the sonic mobile app, and not only does the app not work, I was left waiting for over 1 hour only to be told by an employee that "the app doesn't work"... Thank you sonic for wasting my time & money, I will make sure to take my future business elsewhere! 😁
Sonic Drive-In
-
new chicken meal
Unedible.. Pieces were tiny, burnt, hard as a rock, onion rings were cold and greasy.. When they were reheated they got chewy.. We use to love sonic.. Now we will have to choose another place to go.. This one in springfield, ohio will be closing like all the rest of them... We just threw away our money on crappy food and service.. The lady argued with husband saying he said he wanted bbq sauce.. He did not.. The food took 45 minutes on a monday.. Why..
Sonic Drive-In
-
chili cheese hotdog
My girlfriend complained that it tasted old. She's been puking and getting sick! Now she's coming home from work sick again because of the hotdog! I've heard a lot complaints from the sonic restaurant. My hotdog tasted not very good as well. I won't visit this place again. I'm about get hold of the BBB so nobody else gets sick from this sonic. Please look into it.
Sonic Drive-In
-
milkshakes
This evening my family and I decided after a long hiatus to order some milkshakes. Unbeknownst to me the shakes were spoiled. When returning the shakes the manager (Christie) simply apologized with no explanation. The staff did not even offer to comp us with something else.

I am sickened and not sure if it is the shake or the service or both. Not all Sonics are bad, just the one on Gattis School Rd, Round Rock, TX. For years, the service has been extremely slow, tots are overly greasy and now spoiled shakes...awful, just awful :(.
Sonic Drive-In
-
45 minutes for ice cream
This store needs help bad. There are people leaving left and right in the 45 minutes that I've been here. It took 10+ minutes just to take my order and then the rest of the time was spent waiting on my one cookie dough sonic blast. It arrived and the male server did apologize and said they were short staffed. The ice cream was somewhat melted also. I never ever complain about service but I also never have service this slow except at this sonic restaurant. They need help moving forward.
Sonic Drive-In
-
service
Well I pulled in at 321 and I was going to do the 1/2 price slushie and well I was at stall #9 I hit the button 4 times no answer I watched two guys walk by and not say anything so I'm like what the f*** and so I left terrible service I had to go all the way across town to the other one on western! Bad part they had crew talking outside! Never again will I go there!
We are here to help
16 years' experience in successful complaint resolution
Each complaint is handled individually by highly qualified experts
Honest and unbiased reviews
Last but not least, all our services are absolutely free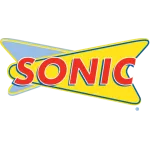 Sonic Drive-In contacts