SmartStyle complaints
235
SmartStyle
-
Never got seen for my schedule appointment
I called Friday May 20 for an appointment on Monday May 23 at the zebulon location in North Carolina. I got there Monday nobody was there. The place was suppose to open up at 9 am. My appointment was at 11am. I waited and waited and asked around nobody knows why. So I made an appointment at the wake forest location to see if I can get scheduled in for appointment. Same thing happen to me a second time around. I made appointment on Monday May 23 to be seen on Wednesday May 25. The man that scheduled me messed up. The lady there didn't see an appointment scheduled. I don't know what's going on with smart styles. But they need better communication. I'm very disappointed with their service. Luckily I talked to lady there she said she see me this afternoon
Desired outcome: Communication needs to be better and organization. People who do scheduling needs maybe more help
This review was chosen algorithmically as the most valued customer feedback.
On May 11, 2022 I walked into smart style hair salon/ Walmart in Stephenville Texas, the lady (Ashley) said she can do my hair when she was done, I said great. So when I told her what I needed and showed her a picture of she said no problem. I asked her how much she it depends on how much work she had to do. Now my hair already had highlights and lowlight...
Read full review of SmartStyle
This review was chosen algorithmically as the most valued customer feedback.
Made an appt 05/14/2022 lakeisha set me up for 1pm. So I get there an she has taken in a walking for root color. She said its going to be a few mins. I said ok. She then told me to go over the chair at the wash bowl. There was another lady under the dryer. She started washing my hair and said I needed a conditioning treatment. She stated my hair was very...
Read full review of SmartStyle
SmartStyle
-
Hair cut needed
I have never been talked to by anyone so rudely and in front of other customer. I walked in store stylist was on a smoke break I was told by another customer. The stylist walks in and said, "what do you want?" I replied a haircut. She then said "not today you don't. I'm the only one here and have one to cut and one waiting. Mind u there is only me and one other customer in store. She said come back after one. No never mind today is not a good day. I replied you don't have to worry about me coming back here at all and as I walked off I was called a bitch. I said excuse me and the nasty stylist looked at me and said have a nice day mam I can't help these people cut my hours
Desired outcome: She needs to be reprimanded. Better yet fired. I will make this known on every social media site possible and there will be no business here At all
SmartStyle
-
Full color ombré
I went to smartstyle wanting a new look to feel better about myself, I was so excited! I went, and got ombré done. I was supposed to get it styled and everything. It took 4 hours to do my hair and it looked great, but they said they didn't have enough time to blow dry it or style it or even trim it. I left happy and when I got home and it was dry, it was so blotchy, it was uneven it was so ugly. I want my money back, because I spent 200 dollars for hair that is completely uneven and blotchy and I hate it so much. Please, help me.
Desired outcome: I want my money back. I want it back. I spent a good tip and money on this hair and it is god awful.
This review was chosen algorithmically as the most valued customer feedback.
March 30th I was at Walmart on Ellerslie early in the morning and decided to stop and see if they could do a quick trim, I talked to Cindy I dont think she should cut hair at all boy I am mad my hair was one length down my back a good 2 or 3 inch from my shoulder, I talked to her about my thin hair and my boys always teased dont come home with a mullet...
Read full review of SmartStyle
This review was chosen algorithmically as the most valued customer feedback.
I took my daughter in to get a color and cut. The stylist was supposed to do a balayage. My daughter had dark brown hair already and we made clear we wanted a caramel like color towards the ends. The woman scalp bleached my daughters head. Over processed it and caused chemical burns on her scalp. My daughters hair turned out orange. The stylist was very...
Read full review of SmartStyle
SmartStyle
-
Cut and color
I went to have my hair cut and colored. At your store in Sidney Ohio on Friday 2-26-22 I was there for 6hrs. My cut and color was nothing like the picture I showed them. So I went back on 3-4-22 the manager said she would fix it. Well after another 1.5hrs my hair is now the same color it was before I originally went. I spent $237.00 for pretty much a hair cut my hair is my original color. I'm not happy at all. And that is alot of money to spend on nothing. I'm very upset.
Desired outcome: My money back or my hair colored what I paid for.
SmartStyle
-
Scheduled appointments and stylist does not show to work
3 weeks ago I scheduled an appointment online for my daughter to get highlights and the stylist did not show up for work. I contacted the number give for district manager and she said there was nothing she could do. 15 minutes later she called me to tell me the stylist was there so we went back but actually the stylist was not there. Scheduled again for today and the exact same thing happened stylist did not show up. I asked the district manager for an upcoming guaranteed appointment and 50% of the service. She asked me why I would want to go back there. Nothing resolved
Desired outcome: Guaranteed appointment with 50% discount off of services.
SmartStyle
-
Customer service, chop job hair cut
Smart Style in Garden City, KS has 1 employee. She's never there, and when she is, she makes you wait because she's doing her friends' hair. She finally sat me down and I told her just to take some bulk out of my hair, she butchered it! It was unfixable! So uneven, and I told her to stop cutting 3 times and she kept on cutting. Her last chop was a chunk from the back, I mean it was 3" shorter than the rest. I had to go get extensions. 6 months later, I still struggle! The district manager is useless, rude and refuses to listen. This hair butcher, we will call her "Hilda" has done this to numerous people. She has no business cutting hair! I have never in my life seen such a disgusting display of professionalism, customer service and the chop job hair cut. Well, there are no words to describe this BS. Still nothing has been done
Desired outcome: refund for extensions, haircut , Hilda fired
This review was chosen algorithmically as the most valued customer feedback.
On Friday I got a haircut. I showed the woman a picture of the cut I wanted. She said no problem. I didn't have it styled in fear of being charged more. On Saturday I went to style it like the photo. I couldn't getit to stlye like the photo. I am very displeased. And to be charged $45 on top of it. Last time I had a cut it was $25. If I knew it was that...
Read full review of SmartStyle
This review was chosen algorithmically as the most valued customer feedback.
On 11/16/2021 I had a perm done at store #12376. I wrote a complain on 11/18/21. The stylist by pass me for a customer that brought her a turkey. I had a 2 p.m. appointment and did get seen until 2:40. I went early. I was there from 1-4:30 p.m. The stylist called me 11/19/2021 to see if I could come in to see how she could correct the issue. I stated I...
Read full review of SmartStyle
SmartStyle
-
A root touch up
I was told by Darrah at the Conway, S.C. Smart style salon that she could do a root touch up . When it was done I paid and went home to find my hair a red color. So I called and told Ashley it had to be fixed and she assured me that she would take care of it. She put the brown color on and it still didn't fix the problem. So she said come back Monday and she will fix and told me to put coconut oil in my hair in the meantime. My hair is so damaged and I don't want her to touch it and put more color. My hair to begin with was brown and short so I can't cut it off. Please help me get my money back. She charged me $69 and it shouldn't have cost that much. Help, Kellie Cumbie
Desired outcome: My $69 back!
SmartStyle
-
Haircut and eyes brows waxing
I went into millersburg, Ohio smart style yesterday to get my eyebrows waxed and my hair cut ... when I got home I noticed and was fixing my hair I noticed all my layers were a different length and I had a chunk missing out of one eyebrow... the lady cutting my hair was new and I could tell she didn't have a clue what the hell she was doing she didn't even know how to thin hair had to ask her supervisor how to and what shears to use...I paid 32.84 in millersburg and today had to pay another 32.84 to have it fixed at coshocton, ohio smart style... I'm pretty pissed I had to pay double plus it's not the haircut I wanted in the first place her trying to fix it she had to cut it shorter than I wanted
Desired outcome: My money back
SmartStyle
-
NO MASKS On Employees or customers
I would like to bring to your attention that your employees are not following mask protocol which is the law in medicine hat . Even after your Walmart location in medicine hat was closed for Covid ! I'm sure you know as they have not been getting alot of cliental. This is totally unexceptable and you need to address this problem I will also be putting in a complaint to the authorities to have this problem resolved if nessacary
Desired outcome: Enforce you employees to wear their masks!!!!!
SmartStyle
-
My hair was burned from a perm
I came in for a perm and I was afraid so after what could happen to my hair could it burn or fall out she said no it'll be fine I said do you think since I treated my hair what color would it be okay she said yeah I don't think it'll burn or fall out she said you'll just have to sign a chemical release form and I said okay I never signed it she never offered it to me so after my hair was done my hair was slimy and falling out and I'm balling crying trying to write this and she cut my hair all the way off to my neck and I had hair past my shoulder blade now my hair is singed at the end and I want my money back I want a full refund I tried to tell her that she would not do it she kept telling me no no I told you that would be damaged but she did not she said they would be minimal damage if any he told me to sign that form but I never signed it ever I have witnesses I have my sister that was there with me I want my money back I am very unhappy I can't even go to work tomorrow because I have no hair my hair is ruined pretty much I have to cut it all off and be bald for it to be right
Desired outcome: My money back
This review was chosen algorithmically as the most valued customer feedback.
Hairdresser Michelle chopped up my hair when I went in with long hair for a simple trim on 8/13/2021. I went back on 8/14/2021 to have them correct it. They made it worse. This needs to be fixed or I really don't want to go to court and have the Judge decide the outcome. I went in 2 previous times for trims and was charged somewhere in the $30's.
Read full review of SmartStyle
This review was chosen algorithmically as the most valued customer feedback.
I went to Smartstyle (store#11676) on Sept 2, 2021. Tammy Ibanez-stylest. I asked for an all over color, I got hot roots. I asked for highlights around my face, I got full highlights. She used the flat iron trying to make the hot roots look better. I didn't ask for it. She charged me $172.94 All-over c. 69.97 Full highl. 82.97 Flat iron. 10.00 Length...
Read full review of SmartStyle
SmartStyle
-
Service, Leticia
I went to the SmartStyle located in Walmart of Florida City Homestead Florida. I went to have a root touch up. Which destroyed my hair color. She changed my hair color completely. I very satisfied with the results when I called to tell her she said she could fix it but I have to pay for the product and she said for me to pick the color. Her attitude tells me she doesn't know what she is doing. As a result, now I have to pay more to fix the color she ruined. I would like my money back as soon as possible to go a beauty salon which color my hair the color I had. She lefted my hair gray and dull, I paid 300$ to have my hair colored, a color which she destroyed. My name is Patricia this happened Saturday August 21, 2021 around 3 pm. Phone number is 305 713-8798
Desired outcome: I want my money back and for your beautician to receive the proper training
This review was chosen algorithmically as the most valued customer feedback.
I showed up to my 10:30 appointment with the manager and right off the start she was very rude she asked me "what I was there for?" Not a hey good morning how can I help you? I told her I had a n appointment for hair color and she never once brought me to the chair she kept me by the register asking well what you want there's a range of color services and I...
Read full review of SmartStyle
We are here to help
16 years' experience in successful complaint resolution
Each complaint is handled individually by highly qualified experts
Honest and unbiased reviews
Last but not least, all our services are absolutely free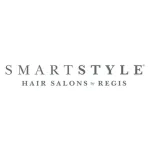 SmartStyle contacts