WigSis
-
Wigs
I ordered a wig from Wigsis.com 3/27/2022 and I paid $101.15 with Paypal. Order # TA220327C8869

Arrived this wig in 4/16/2022 and I start to complain about this unusable wig because was total different what I ordered. The style and color and material was awful not over $100.00 maybe $10.00. I sent a lot of email back and forth and they answer was if I order again they promise me make the better product. I sent a return request with the picture what I got and this email was 7 days ago and never responded my return and refund question and I still don't know the return address. My contact email was [email protected] and I contacted with only one person. Please help me get back my money. I'm very upset this happened with me after I got COVID I lost my hair and this is why I ordered this wig.
Desired outcome: Please refund.
This review was chosen algorithmically as the most valued customer feedback.
I purchased a wig from this company there site states to allow 15 days before your order ships. I waited for 45 days before the order shipped. Then it took another 2 weeks before I received the order. When the order arrived it was not what I ordered. I ordered a full lace wig 130% density deep waive. I received a full wig no lace at all which I do not wear...
Read full review
WigSis
-
Wig
I have not receive my wig yet, but I am already dissatisfied. First I thought I was ordering from an American company with wigs in stock. I see the wig is coming directly from China. I guess that is why it has taken 5 weeks to hear that it has been ship. I am a firm believer you get what you pay for. Since this wig is costing way over $100, I am expecting what I ordered, but from reading these reiviews, I see that is doubtful. I will wait and see but I already know this isn't going to come out good.
Desired outcome: If I am not satisifed I want my money back in a timely manner.
WigSis
-
Wig
Without going into a lengthy explanation
1 the wig I ordered was not what I received
2. Wrong color and style
3. Not human hair as advertised.
After many emails back and forth they accepted my request for a full refund.
However, ship back at my expense, $27.00 dollars.
I will not pay shipping cost to return something which was entirely their fault.

I only got a refund offered because I said I would take the following action.
To contact my credit card provider
To file a report on Facebook (the online post I saw on Facebook.
To contact the FTC, the Federal Trade Commission

So far as of January 13, 2022 no resolution
WigSis
-
Wig order
on November 4th I ordered a standard wig, website states 7-10 days processing. It is now December 2nd and I have yet to get my order. It is customary to bill debit/credit/bank accounts on the day the product SHIPS, NOT THE DAY IT IS ORDERED!
more than 15 business days (and 23 calendar days have elapsed, Their customer service is abominable. NEVER AGAIN,
Desired outcome: partial refund for incinvenience... if i ever get the order
WigSis
-
I have received duplicate wigs which I did not order. I want to return one of them
SKU wymh287

I have received 2 of these wigs. I ordered only one to accompany another one which I purchased several months ago. Neither one of the new wigs looks nor feels like the original one.
I also ordered and received wig SKU 15075. This one seems to be like the
picture.
Please send me info on how to return at least one of the 2 SKU #wymh287 wigs.
This review was chosen algorithmically as the most valued customer feedback.
I order a Human Hair Wig (above). When I received it, it was neither the cut or color pictured online. I paid $210.00 plus tax and shipping. I sent emails back and forth and was refused a refund. Finally, I was told I could exchange it for an additional $25.00. I told them I would not pay another cent. They would not provide and address unless I paid the...
Read full review
WigSis
-
Cancellation, refund policy not honored
Do Not Buy from this Company. July 19, 2021, I made the mistake of ordering from this company. I changed my mind the next day and canceled the order. My cancellation notice was acknowledged by a company representative on July 21, 2021. It is now September 25, 2021, and I have yet to receive my credit.

I have emailed the company almost every day requesting my refund, and reminding them that the order was canceled, but all I get from them is that, "my order is being processed". Another response from the company representative stated, "that an order cancellation has bad effects on our account"!

I have repeated over and over again that I canceled my order per their cancellation policy and that I want my refund. I have never received any merchandise nor have I received my credit. I will keep trying. Beware of this company.
Desired outcome: Full refund to my credit card
WigSis
-
Blonde 8" boys cut short monofilament wig
I ordered a petite frosted wig. I'm a small person and the wig they sent is no way petite. (So excessively large I can grab a handful of extra material at the back of my head.) Got a large unfrosted wig about 3 weeks later. Ad states a refund if contacted within 7 days of delivery. I contacted them the same day of delivery. Denied refund and refused to give me refund address. Stay away from Wigsis.
This review was chosen algorithmically as the most valued customer feedback.
Today, I literally threw in the garbage three "so called" wigs. The first wig was around 123.00. Was never coming. So I contacted my credit card company. The very next day I receive an email that my wig shipped. When I received it, it was a nightmare. No where close to the color & No style. I've worn wigs since 2008 & have my hair stylist shape them, you...
Read full review
WigSis
-
Played for big and I know you got payment because I checked my bank statement
Orders a wig over 1 month ago conformation number TA210505c3637and still did not receive. Either send the wig or return my money. I know that you got the payment because I checked my bank account statement. If I don't get one or the other I will have no choice but to get my attorney involved. I ordered a wig from vouge and and received it in two weeks so what is your problem? Not even a email from you people. Telling me there was back order. My address is 655glassboro rd Williamstown NJ 08094. Email is darlene [email protected] just in case you sent it to someone else.
WigSis
-
Wigs
I ordered two wigs My total was $300 I read the return policy before I even purchased it because you never know I followed all the instructions and they will not refund even though I provided absolutely everything they asked for They keep giving me the runaround to pick a different wig I do not appreciate the customer service constantly sending me emails and they will not refund! Do not waste your money or your time because all you will do is lose money
Desired outcome: Horrible customer service
WigSis
-
Two wigs did not order, never heard of wigsis wigs. What to do.
I do not know where the two wigs that showed up at my door came from. Is this a joke, I do not want these two wigs, who wears wigs, I am eighty and I do not wear Blonde wigs...where do i send them. Its stinks has a bad order and look like steel wool I use to send cleaning my sink, these two wigs are not from the United States appear to be from a foreign country, I believe foreign countries make most of the products the US because they get products finished at a cheap price, Those people in these foreign companys are not aware of the progress made on these wigs and they would choke to death if they knew just how much they get for their work so sorry this company will never prosper from cheating, most of all the work they do and the crimals who are behind this have to bare the Blame for stealing from such dear little people, only our God in Heaven will judge these crooks and their devious ways. God help them.
WigSis
-
Received an inferior product
I bought a wig from this company at the cost of $123.00 for a human hair and not only was the wig synthetic but it was not what I ordered. I contacted the company to let them know it was not what I ordered, and the e-mails started. First offer pay an extra $35.00 to have a new one done, I already paid for the wig and they want me to pay them more? Then when I refused they wanted me to choose another wig. I refused. Next e-mail, the offer was $40.00 after I send them back the wig. They also wanted me to agree to keep the wig and sell it to some one else. Of course, I refused. Why would I cheat another person? Most of the women who need wigs because they are fighting cancer. Now I want my money back, and I never want to deal with this unethical company.
Desired outcome: to receive my money back.
WigSis
-
Wig I bought not like the one pictured on website.
The wig they sent me doesn't look anything like the wig pictured on the website, it looks horrible! I can't wear it at all. The color is auburn reddish, when I asked for brunette. The wig has far too much hair and isn't styled at all.
I sent them pictures of the wig and of the tag that came with it and they sent me an email saying it looks fine and I should look good in it... No I do not and it is ugly.
WigSis
-
Unethical behaviour
On Jan 22st 21 l purchase a wig from wigsis for $149.00 the wig was Yaki straight Brazilian remy with baby hair, l received a wig made of doll hair you can't comb, brush, wet or heat sent email to company ask for picture of hair and box done then I receive email offering 25% and keep the wig, no l want a return slip to exchange for the hair l order then l was offer 40% and keep the wig, my reply was no send return slip please l can not wear this wig Jane ask me to take the last offer and give the wig away said she been to her boss twice and I really need to take the offer, so l deisided to pay for return that was this morning 2/15/21 at 3:00am this evening l receive an email saying Please can you consider our last offer twice Regards Jane from [email protected] at 6:55pm there time my time is 7:08 pm. All l want is to exchange for the right wig or refund my money.
This review was chosen algorithmically as the most valued customer feedback.
In Sept 2020, I ordered two wigs. It took over 6 weeks to receive one. The one I ordered was a long blonde wig. It came in as a short wig. The other one took another 3 weeks to receive and wasn't even close to the red color I ordered (it was a brassy blonde). I've asked for a refund consistently and have only been offered 20% but I would need to pay the...
Read full review
WigSis
-
I have not received the wigs, cap and stand I ordered
The order was placed on 1/7/21 and the Transaction ID: 64J08752PN5662914.
I am elderly and will not play around with this issue. Decided to try to contact
you before complaining to Paypal. Let me know if and possibly when I will
receive my order or refund the payment in the near future.

It looks like your are making rules that will prohibit a fast resolution.

1. Item# GGBO514091 $77.00
2. Item # 180517033 $102.00
3. Item #HW18004 $6.00
4. Item #HW18001 $6.00
Desired outcome: Would like to receive my order
WigSis
-
Wig
This store is a complete rip off. Better read all fine print because even though they say satisfaction guaranteed. They will only refund you 1/2 or 1/3 of what you paid for it. Even when you ask them 3 times not to ship it they still will send it so you have to pay return shipping. I have never encountered a worse company in my life. The wig was not real hair and looked nothing like the pictures totally tacky. Every rating should be -10 they do not listen and are determined that you keep their tacky wigs.
Desired outcome: See them stop ripping people off
WigSis
-
Wig
I received a wig and I need to exchange it for a different color you can reach me at Patti Patti Spiekerman phone number 262 251 8019 are 262 44253 12 I just need to exchange it there's no way I can contact anybody to get an address or a phone number all I need to do is exchange it for a different color but how can that there was no no information in the Box with an address to exchange or return please help help
We are here to help
16 years' experience in successful complaint resolution
Each complaint is handled individually by highly qualified experts
Honest and unbiased reviews
Last but not least, all our services are absolutely free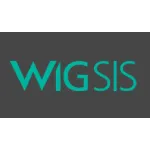 WigSis contacts