The complaint has been investigated and resolved to the customer's satisfaction.
Sephora
-
dior 3 colours trio blique 3348501450645 0468305
Dear Sirs

I bought your product on 04.07.2019 in Zielone Arkady Bydgoszcz. This product has a defect. It is rolling on my eyes after 3 hours and I have pictures of this behavior. I wish I could use your product but it is inpossible. I would like to return Dior 3 colours trio blique.
I made a compliant number 33/1935/2019 but it was automatically rejected. Sephora does not even want photos of your product behavior.

May I ask you to help me, please?

Best regards
[removed]

mob. +48 693 83 79 57
[email protected]
Why I do not have an option for edit or delete my compiant?
Resolved
Please delete this compliant becouse I have no option to delete it in comoliantsboard.com.
Sephora
-
dior fahrenheit deodorant at your istanbul store
Hi

I want to complain firstly about 2 things, you Dior Fahrenheit deodorant in you Istanbul which are not sealed only have a security tag on them.

I thought they were a tester I opened it and tried it on, I was then ambushed by your staff and security to say this is not a tester.

My answer was you bottles should then be sealed, every person was trying them on.

I didn't appreciate the arrogance and none English speaking worker telling me to calm down like I was going to steal a deodorant.

This is unacceptable, which means if every person is trying on deodorant which are not testers then your store is selling bottles which will already used and second hand.

You either completely seal the bottles or label them to say these are not testers to avoid the same mistake again.

You can contact me 00447715381422 or [email protected] to give men an update on this issue.

Me and my partner spend nearly £300 in the store and didn't appreciate the staff speaking to us in manner which was aggressive.

Thank you
I look forward to hearing from you
Sephora
-
customer service
Sephora (Makkah) customer service is the worst. The staff is arrogant, rude and unprofessional.
The cashier acted like the customers are there for freebies. The manger was equally unaffected by her behavior. The cashier bit off a cutomer's head off on opening a bronzer. Interestingly the tester of the product and many other products were not available.
The worst shopping experience ever!
Sephora
-
customer service terrible
I shop at both Sephora and Ulta and I have to tell you that Sephora needs to take some lessons from Ulta -
Sephora employees in a nutshell, RUDE, UNHELPFUL, SELF-ABSORBED
If there is more then one girl one the floor she is always GOSSIPING
with all the other employees
when you ask for help - they kind of huff like you are bothering there conversation.
WALDEN GALLERIA CHEEKTOWAGA NY is one of the worst

example -
i have many
but I had to ask 2 different employees or should i say bother them to see if they carried DONNA KAREN DEODORANT - because the one inside the JCPenny did not and said I needed to go to the "big" sephora -
One girl said IDk then asked the manager - who told me "NO WE DON'T CARRY THAT ANYMORE" - RUDELY
So I got some other things and LOW AND BEHOLD in the check out line there was the DONNA KAREN DEODORANT

you need to TRAIN THESE CONCEITED RUDE SELF ABSORBED YOUNG WOMEN THAT PEOPLE are really tired of watching them play makeup dress up amonst themselves and neglecting customers - ULTA employees look you in the eye at least -
Im glad you are closing for a day to get ahold of yourselves - maybe they should not be allowed to gather in gossip circles and leave customers to themselves
how DISAPPOINTING - many of my friends call it the "sephora Click" of Mean Girls -
Sephora
-
complaining about jennifer
Hi there, I'm writing this email to comment about an experience I had at the Sephora in Jc Penny in Solano Town center 1350 Travis Blvd, Fairfield, CA 94533. i don't know wherr to make this complaint and i usually dont make complains because I've worked in retail before and have had bad customers before and hated it when i was mistreated as a worker. but on May 23 I went into spehora to get a gift. An employee was fixing the foundation on the display and I asked her, "Excuse me, I was wondering if you knew or had any recommendations for a foundation for dry skin" and she responded, "I would have to swatch you and there are two other people ahead of you so you have to wait." and I replied, " oh its not for me its for someone else, i havr their shade numbers but i was just wondering if you had a foundation you would recommend". She explained, " you can't buy a foundation just baaed on dry skin and that person has to be here to have it swatched because you cant base a foundation on dry skin" and gave me a look as if I was stupid and walked away. As I was still shopping in the store she was swatching foundation for another customer ad discussing about me with the customer. Saying "people these days are just ridiculous. How can they come in and just ask for a foundation. I told her she can't just ask for one we have to swatch her" and describing me and giving negative comments about me while I was shopping, referring to me as stupid Asian. After my purchase as I was walking out I peeked at her name tag and she gave me a dirty look. Her name was Jennifer. In all my years of shopping at Sephora I've never had such a bad experience. I've always had people ask me if I needed assistance or had any questions. They even ask me what my skin type was to give me the best recommendations but this lady didn't give me any of that. I don't appreciate it and don't think that I deserve that kind of service. I'm not asking for an apology but I want this to be brought o Sephora's attention that there are ethics that should be upheld and customers shouldn't e treated as such.
Sephora
-
order#22132502253
They refused to give me a store credit refund to my Sephora beauty account but instead refunded to a credit card that no longer exists. I lost my points as well as the money spent on the product. Staff was not helpful, considering I've been a rouge member and spending a lot of money at this business. Will consider getting my skin care and makeup products from other stores from now on
Sephora
-
my entire order
I placed an order of 9 items at the value of $170 on the 16/02. After multiple emails trying to track my order and customer service telling me its ready to go and then to say its cancelled over a month later is a joke. How can you guys advertise things you cannot pick and pack? I don't want to hear from joevelyn again, clearly there's a language barrier as she makes no sense at all. The excuse that you guys are in the middle of a migration is also a joke. I work in freight forwarding and logistics and also went through a migration and we were still able to pick and pack orders to customers.
This review was chosen algorithmically as the most valued customer feedback.
Dear Customer Service: I would like to apprise you of a situation that happened at the Sephora in the JC Penney store in Redding, California, on December 27, 2018. My sister and I stepped into the Sephora shop looking for some make-up. We asked the sales representative, Sarah, for some help. She assisted us with the creams and then went on to help us with...
Read full review of Sephora
This review was chosen algorithmically as the most valued customer feedback.
Let me preface this by stating that between my 2 daughters and myself, we have spent thousands of dollars at Sephora as it WAS our go to store for all things cosmetic etc. After spending quite a bit of time on Sephora.com, ordering several gifts for various people and spending upwards of $250, I placed my order, happy with the personalized gifts I had...
Read full review of Sephora
This review was chosen algorithmically as the most valued customer feedback.
I just received the most disgusting customer service from your store in Hingham MA at the derby st stores. Myself and my daughter walked into the store the greater greated us and my daughter achknowledged her but although I heard her I got sidetracked by the display of face powders, the item I came in for. After about 15 seconds of looking I looked up to...
Read full review of Sephora
Sephora
-
eye liner
I bought an eye liner from Sephora in El court ingles while on holiday in marbella. I used the eye liner yesterday (I am now back in the UK) and it eye liner made my eye lids stick together! I am now scared to use the product and cannot return to store as do not live in spain and there is no sephora in the UK. Please help

My UK number is 07940 183320
Sephora
-
customer service
So I made an online account in 2014. After some time using the site I couldn't purchase online anymore. So a couple years later a made a new account due to having a new email and not having access to old one. So after using the new account for a little over a year I called customer service to see if they could transfer my points from my old account to my new one. I was put on hold for 20 mins for them to tell me they are banning me from shopping online. When I asked why they said due to multiple charge backs from my bank. I advised them I have never contacted my bank to authorize a charge back because I always have received all my orders. They then told me it was a "business decision" and continued to apologize. I told them well if I never called then I would still have my account. They then told me it's a rare case that my account wasn't shut down sooner. I asked to speak with a supervisor. Was put on hold for another 20 mins. I explained the same thing to the representative I was speaking to and they did not help me at all. They said they emailed me stating my account was banned I then told them I have no access to the old email. And told them they have my phone number and could of got ahold of me that way. They continued to tell me there is nothing they can do then sent it over to support to see if they could change anything. Again support said the same thing. They said I can still shop in store but not online. I don't get their procedures at all like if you don't trust me because of these supposed charge backs that they couldn't find. Why is going in store any different. They lost a valued customer but I know they don't care.
I was rouge on old account and almost VIB new account
This review was chosen algorithmically as the most valued customer feedback.
I usually never have anyone approach me to help me in a Sephora store because I'm young (19) and I'm sure they figure I won't buy anything so there's no point in helping me so I usually try to shop online to avoid this but I went into the store today and tried to get someone to help me find a product for my acne prone skin and the lady first asked me if I...
Read full review of Sephora
This review was chosen algorithmically as the most valued customer feedback.
Every time I go into the Sephora in San Francisco I'm guessing it's because I dress more grinch then preppy they have always been totally rude especially the security guard working now and the women will not stop harassing me on what I'm looking for and following me around making me feel very uncomfortable. I've never stole from the place they're given them...
Read full review of Sephora
This review was chosen algorithmically as the most valued customer feedback.
On July 21st between 11:00 am and 11:30 am, I entered the store in the Queens Center Mall with the specific intention of asking one of the sales people on the floor for assistance. (I am a 57-year old woman. I had bought a concealer from this store several weeks ago and was having difficulty applying it under my eyes.) I approached the nearest sales person...
Read full review of Sephora
This review was chosen algorithmically as the most valued customer feedback.
I am a Sephora VIB Rouge customer and spend alot of money in this store. However, last week I made an appointment for a makeover for my daughter's wedding. The personnel was aware it was a special event and I made the appointment a week in advance. The day before the wedding I received an email canceling my appointment. No reason given. No one answered the...
Read full review of Sephora
This review was chosen algorithmically as the most valued customer feedback.
I have been shopping at Sephora for many years now and currently have VIB status with your loyalty program. Today, July 3 2018, I went into the Lexington Ave and 60th Street store in New York and purchased 2 items. The store was not crowded as it is the day before the July 4th holiday and at no time was I asked if I needed help with anything, which in fact...
Read full review of Sephora
Sephora
-
customer service
I do NOT appreciate being contacted by customer service in regards to an email i sent in a rude, condescending tone. I may have been angry when i wrote the original email but customer service is in place to handle such matters politely and professionally. She was definitely neither! I will not tolerate being scolded and basically "told off" by your customer service rep which was made apparent by her use of capital and bold lettering followed by exclamation points. Totally UNACCEPTABLE and UNPROFESSIONAL ! I had every right to be upset and your representatives need to be held accountable to calmly and professionally handle customer issues. If they are unable to do so they are in the wrong profession!
Sincerely,
Disgusted Customer.
Sephora
-
urban decay foundation
I recently visited Sephora in Prague on my first visit I had ok service how ever I was pressured into buying a Urban Decay Foundation for 1080CZK which is approx £37.
The lady did a test patch on my neck and I said I'd give it 24hrs and if I liked it and I didn't react to the Foundation I'd come back and purchase it. She pressured me into making the purchase. The next day I work up decided to test the foundation out on my face for the day and see how we go. My skin started to feel weird but I put it down to seasonal allergies. I went about my day. Went back to the hotel washed and cleansed my face like normal and went to sleep the following day my face was like a ballon. My eyes would barely open.
So I had to make a trip to the doctors who checked and examined me said it was an allergic reaction to the Foundation. After spending the day resting and taking the medication prescribed my the doctor, I took his advise and went back to the Sephora in Palladium to complain and get a refund. I was told that they could not give me a refund as they did not have proof that I'd been to the doctors even tho I showed them the medication ide been prescribed. They then went on to say that I'd have to return back to Prague in 30days as they'd send the product off do testing in case it was a bad batch, I have to return once they had the results for a refund if that was applicable. I was absolutely furious that not only did they not believe the allergy reaction. They expected me to pay more money to return back and collect my refund. One member of staff even suggested that I give it to a memeber of my family or sell it on line. I found it quite bizarre how such a big company like sephora can allow their staff to actively give customers this kind of service/ advice
I am very disgusted and appalled by this.
This review was chosen algorithmically as the most valued customer feedback.
I am pia emailing you regarding my experienced in San Francisco location powell street 4:00 pm January 31st I've been shopping in sephora for years now and have over spend thousands of money from your store with a VIB Rouge status for a years now and and this is the first time that i feel so humiliated and violated in my whole life. 4:00 pm inside Sephora...
Read full review of Sephora
We are here to help
16 years' experience in successful complaint resolution
Each complaint is handled individually by highly qualified experts
Honest and unbiased reviews
Last but not least, all our services are absolutely free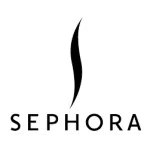 Sephora contacts