Sephora
-
Online missing order/ Customer service
Hello. My Sephora order #46159422816 that was placed online on June 16, 2022 is missing as I never received the merchandise. I have contacted agents left and right through their live chat option, telephone, and email. I have been cooperative by following the instructions given by Sephora customer service and by UPS.

I am very frustrated with how customer service is handling this issue as I stated multiple times I never received my products.

I live in an apartment complex building, so I checked my neighbors, my apartment office, the mailbox, and even UPS. The package could have easily been misdelivered to the wrong apartment unit or not delivered at all. 
All I'm requesting is to be reimbursed for the merchandise that I never received.

It occurred on: 2022-06-22

This meant that I have been greatly impacted. I have become frustrated. I feel like everyone I speak to is disregarding my issues and not truly helping me. I have wasted time contacting UPS and Sephora multiple times with no resolution.

I am requesting a full refund of $164.21 for the merchandise I never received.

I look forward to your prompt response on this matter.

Best regards,
Desired outcome: Full reimbursement/refund back to original payment.
Sephora
-
Rewards product not delivered
7 Virtues Tracking Number - rewards package no show

Thank you for the update,

That is unfortunate and will not lend to a great experience considering this was for a birthday surprise. It seems the surprise is that the package was sent too late to account for these possible challenges is an already known stressed supply chain. The event is today and we don't have our gifts to use.

As a loyal sephora customer, it is only right that my points be returned to me for this mishap. Please advise when this matter is resolved and completed.

Cheers,

Ája Hardy MBA, MPH

On Jun 9, 2022, at 12:54 PM, Sephora Concierge
Desired outcome: My points refunded
Sephora
-
Gift card
I went to purchase items from Sephora in Kohl's department store, in menomonee WI, using my gift card. I was told that I could not use the gift card at that store, that I would have to go on line or find a freestanding Sephora store at a mall to use my gift card. I didn't understand why I couldn't use it there. I'm very disappointed and I found that telling me to find a mall or order online when I'm already in their store was very inconvenient.

Sandra P.
Desired outcome: I paid cash for my items. I would like a refund, and would like for Sephora at Kohl's department store to honor my gift card.
Sephora
-
Customer Service
Hello, I placed an order tone picked up at your Thousand Oaks location and I have been waiting for the email confirmation to be picked up, I didn't not realize he confirmation email went to my spam folder. I called the retail store since I had not heard anything and spoke to a beauty advisor by the name of Frankie. I explained I was waiting on a confirmation email before I could finish talking she cut me off and explained if not picked same day order is cancelled and rude about it. She mentioned all orders they had at store were orders from today and I should check my spam folder instead of contacting store. I te checked my email and did find it in my spam folder. I called back your Thousand Oaks location and the same person Frankie answered so I

Explained to her again my situation and how I was confused she said my order had been cancelled but the email said the store will hold it until 4/27. I gave her all that information and she seemed frustrated since she picked up the phone very unpleasant to speak with. She would not check if my order was still at the store she spoke to me as If I was stupid and was not understanding what she was saying I asked again is it still available I want to know since she was so sure it had been cancelled. She again mentioned order pick up policy's ignoring my question as if I were speaking another language. She was very unprofessional did not apologize at all over just rude and unprofessional. I shop at Sephora for all my cosmetics and more have been for years I love this store but she definitely left a bad impression I find it very insulting she did not care to help me at all. Associates like her make me think twice about giving stores my business. I'm so livid right now that I was treated and spoken to as if I was an idiot. Now I have to sit here and write this long email because this is wrong in all aspects of customer service. This needs to be addressed because how many other customers has she treated like this and felt this way. How much business are you losing due to associates like her self. I would very much like an apology or never shopping at Sephora again I rather give my money to a different business who is going to care and treat me right. I'm going to post my experience on social media as well as it was just wrong. I will very much like a follow up on this.

Thank you!
This review was chosen algorithmically as the most valued customer feedback.
Order date - 12-30-2021 Jan 13-2022 I contacted their Customer Service department to find out where my order disappeared. They never contacted me or sent any type of email letting me the parcel was returned back to them. I waited 14 days and then called them when I did, they said they were sold out and couldn't send me the Kerastase set I ordered. Their...
Read full review of Sephora
Sephora
-
Refund not initiated
I ordered 2200 worth of products and they did not have it while taking the order. After a week, when I enquired it was told that the product is not there. How can you take an order without the item in stock ?
I asked for status and that's when they say the thing is not available . Cancellation was triggered on Dec 6th and until now not refunded the money back .
Desired outcome: Refund 2200
Sephora
-
Milk contour stick
I purchased a contour stick along with another item from Sephora in JCPenney in humble, Texas in Deerbrook mall on 12/14/21. A few days later when I decided to use my items I noticed one of them had an opened torn box and the item looked used. Due to me only being off on Tuesday's and it being so closed to Christmas it took me two weeks to return (12/28/21). When I got to the store the manager Roxy told me she could not return it because I should have noticed and brought it back within two days, although I was told during purchase I had 30 days. I informed her I did not want to return I just wanted a even exchange with a unused product. She told me I would have to pay difference because I bought item on sale. I explained to her the item was not on sale I used some points( which I earned) and paid the rest. She handed me back my item and said she's not taking it back. Her attitude was very aggressive and she seemed to not even want to be bothered even though I was the only customer in the store. This was very poor unnecessary service and I definitely will not shop at this Sephora ever again.
Desired outcome: Exchange my product for one that was not used as tester
Sephora
-
Wrong foundation colour sold
Hi

Yesterday I visited Sephora oberoi mall and the girl suggested me Lancôme foundation. The colour she suggested under the lights showed blending with my colour. It was swatched on my hand only. Today when I took a dot to check on my face it's totally different. It's too dark and doesn't blend at all. I need help regarding this.
I think staff isn't trained well and isn't qualified for suggesting a customer the right product. Having said this I have read on your website that If for any reason you are not completely satisfied with your Lancôme purchase you may return the purchased products within thirty (30) days of the delivery. Please note that all promotional products, including free samples and gift with purchases, must be returned

I would like help in this case as store is telling me that the shade was swatched on my hand and this is my shade.
This review was chosen algorithmically as the most valued customer feedback.
I purchased foundation online and went to the Sephora inside JCP to exchange colors. The sales rep said I couldn't do it without explanation and when I demanded a manager, she came over and agreed to the sales rep saying there was nothing I could do. The manager was screaming at me and making a huge scene instead of just explaining why I couldn't make the exchange. The managers name is Linda.
Read full review of Sephora
Sephora
-
Undelivered products I have not been refunded for
I placed an order for same day delivery on Saturday evening, expected it on Sunday and was tracking it. It suddenly said it was delivered at 3:41PM PST. I hadn't heard from anyone in person about it being here, but I checked at my front door, then around the lobby - even the mailbox. Nothing.

I contacted customer service who said they need to launch an "investigation". Meanwhile, I am out $140.00 . I suspect they will shrug their shoulder and say it was delivered. It wasn't delivered to me - at my address, that I triple checked was correct, and I was home all day.

My order number was 39802548759.
Sephora
-
The selling policy
Yesterday we went to Sephora, DLF Mall of India, Noida. There we saw this amazing deal, the saleswoman actually told us it was, buy one get one free. so we got really happy and picked up two lipsticks where she said it was buy one get one free. when we went to the counter they gave us two ugly lip colours and said these are free. The selling technique is so wrong. They have wronged us on many levels. This is literally fooling your customers!
Desired outcome: I would like some action taken against the store employees who have lied to us and fooled us and i am sure there are cameras there, so you can actually see it when they lie and tell us it is buy one get one free
This review was chosen algorithmically as the most valued customer feedback.
Good morning My name is Lena Giliberti I have been in the hospital back and forth with complications I lost my legs among other problems I have three items that I needed returned on the refund I have the receipt I want my money back the bayside location is giving me a hard time I want someone to call me back today thank you Kind regards Lena Giliberti 917 480 1789
Read full review of Sephora
Sephora
-
Political and religion affiliation
I am deeply saddened and horrified to see my favorite make up artist tutorials canceled on you tube because of her religion and political affiliation.

Last I knew it is a free country and we have a right to religious freedom and political party of our choice.

To hear you canceled her because of both is deeply harmful to your corporation. I will no longer be using your makeup and will make sure that my many friends and family that also use your product know how you feel and suggest they go elsewhere as well.

I am so sorry you felt the need to go in this direction.
Desired outcome: A sincere apology and a job reinstated
Sephora
-
Return of Christmas gift
I received a dermaplaning tool for Christmas. This item is only available on line. The item isn't damaged, I just don't Like it. I have tried resolving in 2 stores (Woodland mall in Grand Rapids, MI on December 28th and River Town Crossing mall in Grandville, MI on December 29th.)and with customer service for a store credit today (January 21st) The problem is that the person who gave it to me doesn't have a receipt anymore and does not have a sephora account. I was told that there was absolutely nothing they could do for me unless I find proof of purchase. My niece has looked for proof of purchase and can not find it. Again, this is an item that can only be purchased on-line and clearly could not be a stolen item (like an employee at Rivertown crossing suggested) The item cost $75.00. All I want is a store credit so I can purchase other items and I don't understand why this can't be done. Please advise. Thanks Kristin My email address is [email protected]
Desired outcome: Store Credit
This review was chosen algorithmically as the most valued customer feedback.
I went to Bevery center Sephora 11/812019 and bought some make up product and some of item I need to exchange and I wanted to buy Guerlain product which is they do not carry Beverly center store. So I went to Hollywood Sephora 11/9/2019 this afternoon about 1pm, wanted to try on some eye shadow color. Usually I bring my own brush when I go to Sephora and I...
Read full review of Sephora
Sephora
-
ole henriksen vitamin c serum
Hi there,

I purchased the vitamin c serum from Sephora in NYC - the store opposite Macy's - whilst there on business and upon arriving home to the UK I realised that the push mechanism is broken. If I were very heavy-handed I would understand it braking, however I am as gentle with my products as I am applying them, and so I believe this was genuinely faulty. I wouldn't have minded, but I'm concerned that the rest of the product is exposed to oxygen and also this has lead to a lot of wastage when I do use it as can be seen in the pictures. Based on this I would like to request a replacement or a refund.

Kind regards,

Kiran Judge
Sephora
-
bad customer service - online order
I would like to make a formal complaint on a bad customer service for my online order. The deliveryman came TWICE to deliver the product. However, due to an error on Sephora's shipping request, I was not able to receive my product.

I was told to make a cash payment of $89 to receive my product. This is incorrect. The correct cash to be paid should only be $9. I paid $80 online with a gift card. These details are stated clearly on the order form.

Communications via email have been going back and forth and the customer service personnel fail to check on the reason for the failed deliveries. At one point, they mention that no one was home - which is totally ridiculous, untrue and a false accusation. I was there, eager to receive my item and left disappointed, Twice, when the delivery man told me they were instructed to collect $89 -Twice.

When the customer service finally sorted out the order, I was told the item was out of stock and they could only refund the credit note to me. I am extremely upset and disappointed by this. The entire process was no fault of mine and I lost the product I had purchased online. The item came twice to my doorstep BUT due to the shipping order mistake made by Sephora, I am not able to receive my item. This is very Bad experience for me, as a customer of Sephora.
----------------------------------------------------------------
Timeline:
6 Sep 19 : Purchase was made online. Paid $80 by giftcard and to be paid $9 cash on delivery.
12 Sep: Ninjavan delivery came but I am not able to receive my item. Was told to pay $89 instead of $9.
16 Sep: 2nd Ninjavan delivery came and I am not able to receive my item as well. Spoke to the delivery man about the order and showed my order details and my item was sent back. very disappointed.
17 Sep: Received an email from Sephora that the item was returned to warehouse and they will issue a credit note to me to re-purchase the item online again.
17 Sep: Customer service personnel said Ninjavan delivery could not reach me (not true, an accusation). I explain my situation again via email.
17 Sep: Sephora customer service realised their mistake. Sephora informed me that they can only refund the gift voucher or a credit note, the item is OOS now and they can't deliver another one to me.

Extremely Upset with bad service.
2 weeks from purchase order and I did not get my item at all.
This review was chosen algorithmically as the most valued customer feedback.
Its really frustrating going into a store on my down day. Every girl should be able to have one. With my fiance looking to buy a new perfume & cologne. Walking into the store and to ask where an item is, felt like pulling teeth. Then when we were looking at the scents wall had 5 different people walk up to us with in 2 min. They all talk between each other...
Read full review of Sephora
This review was chosen algorithmically as the most valued customer feedback.
Hello, Firstly I would like to start of by saying that I believe the lack of service that I received is unbelievable it makes me never want to shop at Sephora again. I went on holiday to NYC in April and purchased $400 worth of make up from Sephora. On the day I landed, I noticed that my lipstick was broken, so I made contact via Twitter on the 29/04/19...
Read full review of Sephora
Sephora
-
afterpay order
I ordered over $150 worth of products I have not been able to track my items for 11 days numerous waste of time emails with a worker named Alex who would rather issue a refund than be a proper worker and help a customer find out where the hell and why the hell my products are so late and have heard nothing from anyone in Sephora every time I call it says staff are busy it's been 11 days with nothing but yet you take my money I'm contacting the ombudsman someone better contact me asap
We are here to help
16 years' experience in successful complaint resolution
Each complaint is handled individually by highly qualified experts
Honest and unbiased reviews
Last but not least, all our services are absolutely free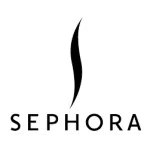 Sephora contacts