Tru Belleza complaints
93
Tru Belleza
-
unauthorised billing from credit card
This complaint is nearly identical to others on your site regarding Tru Belleza
They are set up to market a sample to clients with the full intention of getting credit card information and fraudulently billing for items not ordered and not received.

i purchased 2 items as samples & was told only P&H would be charged, to my disgust i find $141.02 deducted from my credit card instead of approx $10.00 p&h charge. I have gone onto their web site & found a lot of similar complaints. Obviously this is not a one off. they know what they are doing to the people out there.
I have sent emails to [email protected]
[email protected]
[email protected] & they all came back.
Tru Belleza
-
unauthorized credit card charges
Dear Monro LaCosta,

I am beeing charged for Day cream and Eye cream that I agreed to receive as a trial only. Ihave received one of each, yet been charged on a monthly basis since February 2016!
I have been charged 22 Day creams (99.95)and 9 Eye creams (89.95)which totals to 3008.45USD. Yet, received ONE of each long ago, hoping there will be more products sent as I was charged.
Just spoke to Dylan, one of your representatives, yet he couldnt do anyrefunds on his behalf. I was reffered to You.
Please do a right thing and refund the money that has been taken unlawfully.
If You require my bank statements as a proof of all the charges made, I will disclose them on Your request.

Regards,
Vanja Lazarevic
The complaint has been investigated and resolved to the customer's satisfaction.
This review was chosen algorithmically as the most valued customer feedback.
Hello to whom it may concern I did not authorize trubelleza to charge my visa for the product that I did not order you are a complete scammer and a fraud and thief how do sleep at night being a thief scammer you charged my visa 139.00 and 125.00 cancel cancel cancel and I have reported this SARAH MATTHEWS to the BETTER BUSINESS BUREAU I WANT MY MONEY BACK ASAP SHIRLEY BRITSKEY
Read full review of Tru Belleza
This review was chosen algorithmically as the most valued customer feedback.
This company is a fraud!!!. I came across them online this month of december and it said try one month free trial and only pay for shipping of $5.33 for angelina jolie's new face lotion products coming out called tru belleza. On my bank account withdrawal the company shows dca natural health. I noticed they took the first shipping payment of $5.33 and then...
Read full review of Tru Belleza
Tru Belleza
-
Credit Card Charge
I agreed to receive a trial sample of the product, which I paid shipping and handling for. I am now being charged for 2 additional payments, one for $119.53, and $133.71. I DID NOT agree to nor authorize these addditional charges. I am getting no resolution from Tru Belleza, they just keep sending me scripted responses. In my opinion this is a crime. There are hundreds of other similar complaints on this website. What do we need to do to get resolution?
This review was chosen algorithmically as the most valued customer feedback.
At the end of October, I accepted a ONE FREE TRIAL of wrinkle control cream by paying ONLY SHIPPING AND HANDLING for the amount of 3.49 with my credit card. The first week of November (4 & 6), I've received 2 packages from P.O. Box 500, North York, ON M3J 0J8. When my credit card statement arrived, I had been charged the amount of $156.98 on October 24 AND...
Read full review of Tru Belleza
This review was chosen algorithmically as the most valued customer feedback.
November17, 2016 Tru Belleza To whom it may concern Recently, I shared in an online survey on Shaw. At the end, there was a suggestion for sending me a free trial size Instalift and Age defying and I agreed to pay shipping charge only. Now I have been charged 2 items on my credit card at Nov 12th Cad $ 140.34 and Nov 16th 155.49 (totally Cad $ 295.83) which...
Read full review of Tru Belleza
Tru Belleza
-
Anti-aging cream
This is to confirm our phone conversation November 11, 2016 with Cindy about cancellation of contract (C391446). So, any monetary transaction must be charged on my credit card.
Denise Lauzon
101-3160 Jean-Paul-Lemieux
Longueuil, Quebec, Canada
J4N 0H5

3 monetary transactions was charged on my credit card. (sept27, oct 12, nov 08) and any product was received. And we don't want receive any product. So, we want to have a rembursement.
This review was chosen algorithmically as the most valued customer feedback.
i requested a trial size and agreed to pay shipping. I have not yet received the trial product, yet have been charged $156.64 on my credit card. I have tried phoning the company, but cannot get through. Have tried emailing, have not received a response. Have tried cancelling online through their quick cancellation option, says they cannot find my account
Read full review of Tru Belleza
Tru Belleza
-
Website
I received a free product from the website. I thoroughly checked the website for any information that you required a monthly commitment and there was absolutely none. Had there been, I would not have followed through.

Now I have two unwarranted charged on my visa that total over $300. I have send a formal complaint to VISA for reimbursement.

The fact that no where on the advertisement was any notification constitutes fraud. This company should be shut down.
Tru Belleza
-
Credit charges for cancelled product
Shaw" sent me a link for a trial gift for loyal customers. I never would have done this if it wasn't from Shaw, they had my account info and mothers name so I thought it was legit
.I was charged 4 times for products I didn't order. I emailed to cancel after receiving the trial offer as agreed to.
They have charged me 4 times, 2 in one month and sent no product. When I called and told them I cancelled my card and to refund the money, they offered me 50% back only. I don't know how to get this money back, I am on a set income and can't spare $541.88. I have emailed and called several times. They will not let me speak to a financial manager or find someone that speaks clear english and hung up on me when I asked for her name. This company is using several different names to charge me. true belleza, clean skin, mee skin london

Also the only reason I trusted to order at all was that I was contacted through my email by Shaw.
can you help?
This review was chosen algorithmically as the most valued customer feedback.
My wife ordered a trial "sample" of the Wrinkle cream from Tru Belleza for the price of the shipping charge in USD TB is a Canadian customer making an additional profit of 35% from the postage. A second box arrived and my wife told me what happened I recognized the scam in a heart beat read the terms and conditions in the fine print buried on the web site...
Read full review of Tru Belleza
Tru Belleza
-
Skin cream/eye cream
I saw an advertisement online from Tru Belleza stating a free trial eye and skin cream, you just had to pay the postage. Received email on Sept. 16 stating they just mailed out the products which I had ordered on Sept. 5/16, and I should receive it within 7-10 days. I did not receive them until Sept. 18 or 19th. Credit card was billed Sept. 7 for $6.56 and $5.24, and both products came in same box. On Sept. 22, I emailed TB and stated I did not want anymore products, just the sample. He said he would cancel any further orders and gave me a cancellation number which I have. Then I noticed on Sept. 21 my credit card was billed $153.34 and Sept. 23 it was billed $136.54. I immediately emailed them again. Another rep wrote back, not the first person. He said I entered into a subscription (which I had no idea of) and I had 14 days to cancel for one product which was the skin cream and 16 days for the eye cream. I tried to explain that I ordered on the 5th, it was shipped out on the 16th, and never received it in the mail until the 18th or 19th of Sept. This would only have given me 1 day or so to try the product. He said the 14 and 16 days are from the day they send it out (which is ridiculous), I cannot use the product while it is in transit. I am still fighting with them by email, but they just keep repeating themselves saying there is no money back because I had to cancel before the 14 days, and it was in transit, scam, , scam. I will not give up. I will report them to every agency I can, Canadian Anti Fraud, (they also said that Dr. Oz endorsed their product which is fraudulent) I will write to the complaint board, fraud investigators, banks, credit card resolution dept, and their customer care service. They must be stopped, they are doing this in all parts of the world.
The complaint has been investigated and resolved to the customer's satisfaction.
Tru Belleza
-
Instalife rapid winkle control
I got a free promo package out of curious and then keeps on receiving pkg which I did not order and got charged.

April 22, 2016 17028521834 Smootskin London C$219.62
April 22, 2016 7028521825 Gorgousskin London C$6, 48
May 8, 2016 7028521825 Gorgousskin London C$134.23
June 6, 2016 17028521840 Clearskin London C$147.04
July 13, 2016 7028521825 Gorgousskin London C$133.78
Aug 11, 2016 17028521840 Clearskin C$149.02

I request a total refund of all the above. Its a total cheating. The person named on the promo is called Sarah Matthews 1-905-581-5576
Resolved
They agree to stop the subscription for no further deliveries. I am not at all satisfied but to finalize this pain in the [censor] I accept
Tru Belleza
-
2 produit instalift et anti-wrinks moisturizing cream: paiement non-autorise de crate de credit a des montants exorbitant
no clients : Luc STlaurent Suite a lessaie des produits sur facebooks .je me suis fait debiter ma carte de credit jusqua jarrive a cancelle vla 2 jours chargee pour skimcream pour un montant de 5, 33 et par la suite le meme 155, 22 pendant du mois et lautre produit purskin 6, 60 et par la suite138, 88 et 138, 55 sans mon autorisation et je demande detre rembourse en totalite les dates sont debut le
09 avril 2016 skincream 5, 33
10avril 2016 puresskin 6, 60
ca cétait ok

les autres non approuve de ma part sont 23mai2016 155, 22 et 26mai2016 138, 55 et le 21juin2016 155, 22 et 23juin2016 138, 88 et pour juillet jai pas mon releve carte encore 21juillet2016 155, 22 et 23juillets 138, 88 jai pue apres cancelle sur le net le 8-8-2016 suite a un appeller a bla compagnie ou sa parlais juste anglais en argent u.s.
Tru Belleza
-
Rapid Wrinkle Cream
I have been scammed. I signed up for the "free trial" which was $3.50 US shipping and handling. ($4.50 CDN). I did not like the product. When I signed up I skimmed over the conditions and saw nothing about a subscription (guess I missed it). About 2 weeks after the first product arrived I received an email stating that my product would be shipped. I phoned and said "I only wanted the free trial, I don't want the product". I was told that the computer had glitched and if I got more product I should write "refused" on it and return it. I got more product, and did as instructed.

Two weeks later I got another package, wrote refused on it and returned it.

Today (about 2 weeks later) I got another package and phoned. The very rude man on the phone told me I had never phoned before. He told me that refusing a package did not comply with their "rules and conditions" and that I needed a cancellation number to cancel my order. I asked about the packages I returned, which I was being forced to pay for and was basically told I was out of luck (only much more slowly). I just received my July Visa bill and there are 2 charges on there, for about $140 CND for the product I returned (as instructed).

My cancellation number is 600240652114 - so I have an official cancellation number now - but I have one tube of $140 stuff I don't want, for which I have, in effect, been charged almost $450.

I would like a refund for the 2 bottles/tubes I returned and I would like to return this bottle as well for a full refund.

If I had not phoned, if I had not been told there was a glitch in the system (ie if she had told me that I was locked into the monthly purchase until I phoned again) I would have cancelled right then. I did not think I was getting any more of this product. The receipt shipped with it does not give any indication of the price being charged - it says "Welcome" so I assumed the most I was being charged (until my VISA bill arrived) was $3.50 USD (not 10*that amount).
This review was chosen algorithmically as the most valued customer feedback.
When calling the company, I have made clear my disinterest marked to receive the Tru Belleza goods a second time. Also, I did not complete questionnaire to receive your products. I had not given command and you did not have my permission to put charges on my credit card (Capital One 12/07/16 ans 13/07/16). Your products have arrived home neverthele...
Read full review of Tru Belleza
This review was chosen algorithmically as the most valued customer feedback.
- Ordered samples to try on June 3rd. - Did not read the fine print. :( - July 28 was charged $136.32 on my Visa - July 30 was charged $151.32 on my Visa - Called to the company # to report I had not authorized theses charges. - Asked if I could return the product for a full refund as I had not opened the product. - Allen told me I could not. -...
Read full review of Tru Belleza
Tru Belleza
-
unauthorized credit card charges
I signed up for the FREE offer advertised and now am getting products in the mail ! I did not ask for these nor the charges on my credit card they are way to costly and now I am over my limit extremely! I did open two of the items, the face creams not knowing what it was I was accepting as I had no idea that they were coming since I did not order them. This is totally unacceptable and will warn all that I can of your conduct. I sent an inquiry to your company but did not get an answer as to how you got my credit card information! Please stop before you bankrupt me!
Tru Belleza
-
Trubelleza wrinkle serum & instalift rapid wrinkle control
Lynns Randall [email protected]
3556 Happy Valley Rd,
Victoria, BC
V9C3X1
To:
Monroe Acosta [email protected]
Dear Sir,
This is my notice that I am returning 2 products to you. They were charged in error to my Visa account. Initially, I had ordered a FREE sample. For those I was charged $5.20, $2.56 and $6.51. I do not understand why I was charged THREE shipping and handing charges for ONE container that I did NOT receive.
Instead I received full size products for which I was charged $148.29 and $134.84. I DID NOT receive my free products to try as I wanted originally. I would never buy something like these without trying them first.
Please remove these charges from my Visa Account # 4516 ... ... 6144 as soon as possible. Thank you for your prompt attention to this matter.
Lynns Randall c/c Better Business Bureau
I have returned the 2 products. No reply as yet. I am still waiting for that and will let you know about the success or failure of my complaint.
Lynns Randall
We are here to help
16 years' experience in successful complaint resolution
Each complaint is handled individually by highly qualified experts
Honest and unbiased reviews
Last but not least, all our services are absolutely free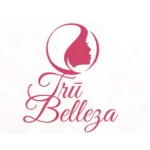 Tru Belleza contacts