Pick n Pay complaints
613
Pick n Pay
-
Personal discount
Went shopping at Pick n Pay, Durbanville yesterday, i.e. Wednesday, 26 Jan, 2022. I usually shop on a Wednesday to get double points for Pensioner Discount. Logged in at the Smart Shopper machine to load my 2X Rand Earned. Did my shopping and am upset I did not my double points. Complained to a supervisor. Was informed that they give double points anymore. Is this true or what?
This review was chosen algorithmically as the most valued customer feedback.
I have been trying to resolve issues with you guys with regards to food being off, the vouchers not working and overall bad customer service. No one is resolving this matter. I keep receiving emails to say someone is on it but they brush it off. This needs to be sorted now.
Read full review of Pick n Pay
Pick n Pay
-
App no delivery, stolen money or order
Yesterday I ordered 11:13 on my pick n pay app, 11:44 I was advised order delivered. No order arrived. I called their customer services with promises that they would call me back, they didn't one person I spoke to his name was Michael. Eventually I demanded the manager after a lengthy wait the manager came on she advised that she would send me a code so that I can re order. 9 times I called yesterday! Still no code and no groceries. They are an absolute disgrace. This may well be their modus operandi, disappear with your money and order. Their head office too, you call and an answering machine advises you all our operators are busy, constantly. They email you back advising they are looking into it, they do not come back to you. I am currently doing an online course for work, 4 hours of pausing my course for this organization. Just liars... Order number 2346474
Desired outcome: want my groceries
This review was chosen algorithmically as the most valued customer feedback.
Disgusting and atrocious service. Numberous phone calls with no assistance whatsoever. Order required for this evening 17 January 2022. NO refund to add insult to injury ORDER NO. 2329564
Read full review of Pick n Pay
Pick n Pay
-
Product not received
Bought product on 31 Dec and have not received it. Phoned customer care several times and when they transfer the call it gets cut. Emailed and no reply. Very disappointed with the poor service I have received

You can not get hold of anyone to assist you. When they give you a number it is the wrong number

At this moment I am extremely frustrated and angry. Just give me the money back ASAP
Desired outcome: Give money back if you can deliver immediately
Pick n Pay
-
Gas stove
My name is Koketso Mabunda, on the 5th of December 2021 I purchased a gas stove at pick n pay hyper Faerie Glen and it gave me problems. And on the 22nd December 2021 I returned it and was told that it'll be taken in for repairs. I was informed that they'll call when the stove is fixed. Today is the 10th January 2022 no call from pick n pay. I had to call and ask about the stove and I'm now being told that I have to call on Wednesday or Friday and check if it's back from being fixed. I'm using airtime to make the call, I'll have to use petrol to fetch it. Why should I call them as they are the ones that has to inform me about the stove. I'm not happy with the service and incompetence of the store. I bought the stove because I'm reducing my use of electricity. I'm using prepaid electricity, now it's extra cost for me. Please assist
Thank you 🙂
Desired outcome: Stove and compensation
Pick n Pay
-
Product complain (black forest cake)
I bought a Black Forest Cake at the pick n pay at Delmas 03/01/2022-16:21 for my wife birthday. When arrive at home, after the children sing for they mother. She cut the cake for them and they complain about the bad smell from the cake
I tested the cake and it was bad.
I am going to take back the cake to the shop in the morning. I am logging my complain.
It was testing bad and smelling bad.
Desired outcome: What pick n pay can do to make my wife day happy.
This review was chosen algorithmically as the most valued customer feedback.
I encountered poor service from a cashier. Thandi Eli Banda. May I Please have a feedback on what measures you taking.
Read full review of Pick n Pay
Pick n Pay
-
Clothing Store Westville
I received a Xmas dress from a friend. I changed the item in Hillcrest and had to pay in R40 extra. The dress was originally R139 plus my payment of R40 extra it now was R179.00. Understably right. I then tried the dress on and did not like the way it fitted. I decided to go to Westville to change it. Now the lady said she could only refund the dress(179.00) at the sales price. R139.00. But I said that is NOT right, the amount of 179.00 was paid. Which means Mr Ackerman get R40.00 for Free? The Branch Manager Brian also could not understand the complaint? I paid R179.00, I want R179.00 back. Simple Maths? What has happened to the Customer Service now days?
I only hope and pray we all get a response back and that Pick n Pay give satisfaction back to their Customers. So please Mr Ackermann, some of your staff need training. And NO SIR, I CANNOT AFFORD TO GIVE YOU MONEY FOR NOTHING. YOU ARE RICH ENOUGH.
Desired outcome: To get back exactly what I paid for a dress.
Pick n Pay
-
I have not received my refund for a cancelled order
On 16 Dec 2021, I placed an order via the Pick n pay bottles asap app. 15 minutes later I got a message that 3 items were not available could I select substitute items. I could not find any, so decided to cancel the whole order. I called the local store (Observatory) to ensure that the order was cancelled as I the call centre was closed. The next morning I contacted the call centre to confirm that the order had been cancelled and that I would get a refund. They said they had tried to refund but the transaction would not go through. I contacted by bank who said the refund could only be processed once it was actually in Pic n pay's account. On 18th I called Pick n pay to advise that the money had come off my account and they could process a refund. Today is the 27th Dec. I have spoken to 12 agents almost on a daily basis and am still waiting for my refund. I am appalled. I think I may just walk into their head office and demand a refund. I just don't know what to do.
Desired outcome: I just want the money back
Pick n Pay
-
I'm complaining about old meat
On December 27th 2021, we purchased meat at Pick n Pay. We got home and realized that the meat was old. We took the meat back and the lack of remorse from management was appalling. The changed the meat for a fresh pack and that was it. I know at other stores the y will work out the petrol you spent to go back to the job to return the old food. Petrol is not cheap and whose fault was it to have the old meat on the shelve. I shop at pick and pay Panorama every week as it is closer to my house. I will never shop there again, I'm very disappointed.
Regards
Mr Williams
[protected]
Desired outcome: Letter of apology
Pick n Pay
-
Store Goods Not Packed
At the store in Phuthaditjhaba Free State, the were goods in cages and cluttered all over the store. It limited the space to move around. The shelfs were empty. The images provide how the store partially looked. It made it hard to shop as a customer. I was not sure if I should forcefully open the cages and get the goods I was looking for or simply exit the store.
Desired outcome: The store should have been closed and packing of goods to take place
Pick n Pay
-
Management
I went to pick n pay at Daveyton mall during my lunch time to get some few things since we having a small function at work, then the So called supervisor told me that I should go and queue while they were having a long line and I'm at work isn't that essential workers ain't suppose to queue while on duty? And what upsetted me is that he didn't approach me in a good manner in front of all customers and the rest of his colleagues so I need you to get to the bottom of this matter because I wasn't treated in a good manner I don't know if maybe that's how you train your staff to treat customers?
His name is Isaac from Daveyton mall.
This review was chosen algorithmically as the most valued customer feedback.
The pies was off, it tasted sour and did not look like pepper steak flavour. I had to throw away all six pies. The best before date was 22 may 2022. Date of purchase: 25 November 2021 Contact number:[protected] Client: Rivona Khani
Read full review of Pick n Pay
Pick n Pay
-
Service
Employee working the till at Pick n Pay Rayton blaming customers for incompetence working the till. When the customer said the card machine is not working. The employee yelled and blamed the customer. Management did not try and resolve the issue and did not even get involved in the issue. This is not the first time this particular Pick n Pay has presented with unsatisfactory customer care and products that are past sell date.
Desired outcome: An official review to the Rayton location store about complaint and said situation to relieve the said employee from her duty
Pick n Pay
-
Wrong items delivered during Covid pandemic
We ordered some groceries on line from Pick n Pay ASAP.
Wrong items were delivered and I lodge a complaint.
I advised PnP ASAP that we have Covid and the groceries (which includes fresh mince meat) were all exposed.
Pick n Pay Ruimsig wants the groceries back.
I have no problem returning the groceries BUT it was exposed to Covid because we tested positive.
A representative of ASAP said we may not return the items due to the risk and arranged a refund but the assistant manager Edwin ssys he wants it back and will isolate the items.

Is this how Pick n Pay operates?
Wrong deliveries ... and they want Covid exposed items back ...
Edwin wants to expose the driver and his staff to Covid by collecting from us the Covid exposed groceries.
Will they put items back on the shelf?
What now ?
Will they deliver it to the correct customer?
Can we trust Pick n Pay going forward in these times with Covid?
I have PnP staff names and photos of items.

First time we ordered from PnP but also last time. You can NOT trust PnP.
This review was chosen algorithmically as the most valued customer feedback.
I bought the nutriday danone 8s with an expiry date of jan 2022 on saturday the 11 of December 2021. To my dismay when i was packing school lunch for my niece today 13 December 2021, i found that the danone have already been spoilt.
Read full review of Pick n Pay
Pick n Pay
-
service
Pick n Pay Liquor Shop at Kempton Square in Kempton Park packs their bottled liquor on the lower shelves. The store is very small, yet fragile bottles are packed on the isle where people are walking and can easily trip over a bottle. I have seen incidents where clients are forced to pay for a bottle that falls of the shelve. This happens very frequently there. Then, clients end up paying for the bottle. The client receives no receipt and money does not even enter the till. We need that Pick n Pay Liquor Shop the be investigated. Why are the bottles sitting on the floor and can easily fall.
Desired outcome: We nee that Manager whos taking money from people to be investigated. Remove fragile items from the isle and they need to treat people with respect.
This review was chosen algorithmically as the most valued customer feedback.
I shopped at PicknPay Southgate Mall on Saturday, 27 November 2021 and afterwards was led to believe that I had to provide personal/banking details to qualify for a shopping prize - I even had my picture taken! I got home I discovered a message on my phone saying that I had "purchased" Life cover from Hollard. Looking through the receipts, I found one with...
Read full review of Pick n Pay
This review was chosen algorithmically as the most valued customer feedback.
Hi there! I am complaining about BAD service that I have received at Pick n Pay The Grove Mall, I am writing this with such a disappointment. I went to buy items at Pick n Pay The Grove and Kiosk till as I had Only 3 Items with me, and there was a coloured lady behind the tills along with the cashier called Matshidiso and they were busy chit chatting and...
Read full review of Pick n Pay
We are here to help
16 years' experience in successful complaint resolution
Each complaint is handled individually by highly qualified experts
Honest and unbiased reviews
Last but not least, all our services are absolutely free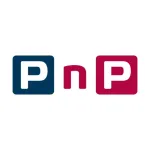 Pick n Pay contacts
Pick n Pay representative

Pick n Pay