Pick n Pay complaints
613
This review was chosen algorithmically as the most valued customer feedback.
Pick & Pay Hazeldean. 5 out of 5 times: Slow service at tills. Line and lines of people and not enough tellers. Card transactions going through slowly and even three times. This is a beautiful shop in a prime spot but seems like the community is avoiding it due to incompetent staff and slow service.
Read full review of Pick n Pay
Pick n Pay
-
Manager of mabopane and money market Person annah
1 Manager of mabopane sheis Take money of poor Who come to to get covid at Post Office so that they will Take them back to the Frist Position when We talk about IT she said nö one can do anything to her Because i am the over See of the störe all Who Controller of people i will protect them and My Work she said i said WE will complening everyday she said she will kick out and susped us from störe WE said WE know about shoprite but WE are pinknpay Customer WE will find a Way to slove this Problem she fathemore Area Manager is woman WE can protect each other 2 Service of money market is poor Person Called annah is hurrsing Customer please donot give My contract to her [protected] E-Mail [protected]@gmail.com i am ready to come before your Board for hole Story from TB benedict
Desired outcome: Change her so that she can wok to Store without Post Office
Pick n Pay
-
Pick n pay southern centre bloemfontein
When there to do my shopping 18/06/2021. They close at 18:00. 18:00 the cashier and I guess the line manager starts shouting at me and my wife they are closed. The line manager comes to us in the shelves at starts telling us to finish rudely. We followed her to a cashier nobody helps us all the cashiers are busy cashing up. I tell her what know se looks at us confused so i left my entire trolley full of groceries there and went to checkers. Pick n pay southern centre will never see me or my family again i would not recommend shopping there
Pick n Pay
-
Smart Shopper Card Service
I have a smart shopper card that I have been using for the past 2-3years. When I want to connect my smart shopper to my Discovery health plan, they stated that this card is not linked to my name. After various emails and phone calls to Pick n Pay, they finally came back to me today with a sms stating the my Smart Shopper Card has now been blocked.

In other words, when I swipe the card in store and they can put that "points" data to their public advertisements, everything is great. But as soon as I want to use the card for my benefit, they block the card. Nice.
Desired outcome: Connect my card to my account
Pick n Pay
-
No stock of Salted Caramel yogurt.
Good day,

I managed to buy and taste your Salted Caramel yogurt on one occasion. Since then, despite trying numerous Pick n Pay outlets, it is never in stock. Surely someone needs to look into supplies as there are clearly not enough being ordered.

If you are not going to keep sufficient stocks, please put a sign saying that you no longer stock that yogurt as I have tried on numerous occasions to not avail.
Desired outcome: Either keep more stocks or discontinue.
This review was chosen algorithmically as the most valued customer feedback.
Today I went to Pick n Pay Brits Mall and I was told in a rude way by the frontline leader that u can only get a cake of R120 with Coke only...I asked her to go and check what was written on the promo and she refused telling me to get Coke or nothing. The service @ Brits Mall is really going to the dogs lately.
Read full review of Pick n Pay
This review was chosen algorithmically as the most valued customer feedback.
I received the worst service at pick n pay lebowakgomo I was bullied by a staff member by the of Virginia
Read full review of Pick n Pay
Pick n Pay
-
chicken , health hazard ?
Pick n Pay Head Office

Good afternoon

I went to your Westwood Pick n Pay Branch in Durban this morning 11.6.2012

and brought 3 ready made chickens for our family lunch today

tried one tasted off tried the 2nd off, 3rd off

did not have time to go back to P/p so thought no problem our 5 cats will enjoy these so broke them up

they would not touch them ...so i thought ok my cats are very fussy i will give them to the strays cats down the road

15 minutes later ..even they would not touch your chickens

perhaps you should check what is going on or you should maybe

ask the ' Health department 'to look into the matter as to where you are getting these chickens are they inferior or a health hazard ?

unfortunately i threw away the containers and receipt R70 x 3 = R240, but used the smart shopper card so u can see i did buy them - card number [protected]

Please urgently look into this matter - as i hope none of these chickens would cause food poisoning ?

with kind regards
Steve Cell [protected] Durban Westville
Pick n Pay
-
Clothing
I bought top from Pick-n-Pay Clothing, Pretoria Colonade on Sunday, 5 June 2021 and wear it to work on Tuesday, 8 June 2021 only to find out at work that the sleeve is teared were it is stitched together at the top. That was the third product the past month I bought that was stitched together poorly, that is when I decided to send you a complaint.

The first time was a top bought at Pick-n-Pay Clothing Brits also only to find out when a work coleque mention and showed it out to me that is a tear where it was badly stitched together.

The second time I bought ski-pants only to wear it once when it teared at the ankle and have to throw it away.

So I was willing to let it pass twice, but got really disgusted when I experience it for the third time again at work were I was embarrassed. That is when I decided to send you complaint and also tell myself that I will never buy again from Pick-n-Pay clothing which is very sad because I loved to buy clothing from Pick-n-Pay.
Desired outcome: What ever is decided.
Pick n Pay
-
Customer service
Pick n Pay in Arbour Crossing Kwa-Zulu Natal -Near Amanzimtoti

I would like to place a complaint regarding the customer service the staff lack in this pick n pay. From the cashiers to the Managers on the floor.They do not value they customers at all.
In my case I had to request for a cash back, which I was made to walk up and down meanwhile a floor manager was available, instead they were busy talking stories amongst themselves.I did not gather they names It was an African Male -tall and the female was Coloured.

They came across as people that do not value they customers and work mind you they did not even greet me.

Contact Name Sthembile
email: [protected]@gmail.com
Pick n Pay
-
Poor customer service
Hi Today morning I went to pick n pay delmas to order tramazzini at the deli when I got there. there was a guy by the name of Melusi he was busy packing pies. I stood there he never assisted me. until the supervisor came and I told her what I wanted she then told the guy to help me and he's response was he will never do that in front of me he then said he is going to fetch chicken nuggets he left me there without assisting me until the supervisor came and assisted me. I want to know if pick n pay does give their staff training on customer service.
This review was chosen algorithmically as the most valued customer feedback.
Went to pnp to get tinkies only to find they were way passed expiry date, the call centre advices me ro consult and i did- but when i fo to pnp to submit the drs note i was told they cant help me. I then again called the call centre and they told me the case has been ressolved but they never communicate with me
Read full review of Pick n Pay
Pick n Pay
-
The mutton bought at campus square
I bought mutton at the pick and pay in campus square for a holiday I planned for myself and my partner, the queue was very long waited for an hour to get helped first and when we got to the place and made the meat the following day the meat was rotten I am really disappointed at what happened this is by far the worst tasting meat ever I even tried putting on spices and salt and still the mean tasted and smelled off it was a late night braai so I could go find other meat in NW
Desired outcome: dont sell rotten meat to people its dusgusting im never going to buy meat there again
Pick n Pay
-
Kettle
I bought a kettle at pick n Pay Elsies river 20/4/2020 the kettle don't want to work anymore ..I took it back where I bought it and was told they cant help me because I don't have the box nor the slip...but I used my smartshopper card to swipe the item's I bought that day...I need someone to please assist me...I'm very disappointed and have a totally different mindset on Pick n Pay outlets
Thanks Neil George
Cell [protected]
Desired outcome: Replacing
Pick n Pay
-
Hr Department service
Pick n Pay head office.
what a horrible service I have been receiving from the Pick n Pay head office (Hr department) .
the stress and the frustration we have been receiving is really beyond me,
I tried asking for the manger the lady that answered blatantly refused to give me her managers number or even her name, she was very unprofessional and keep on asking why do I want to speak to her superior, never have I experienced such unprofessionalism : the number I dilled is [protected] she was my 1st point of contact . I am really shocked
Desired outcome: Feedback
Pick n Pay
-
Store Manager 'Zoobeida Abdul" in Durban " Westwood Mall"
This Manager " Zoobeida Abdul" is so rude, she cannot talk to a person.

I once came for a shopping, she was busy loitering around, shouting some of the ladies at the till staff infront of customers. I guess she is a new manager. and again, there were Promoters who were promoting 'Albany Bread' on Friday 30th of April 2021. She just shouted at the young man for heaven sake, without even greeting him...

She was like "EXCUSE ME ! WHY ARE YOU STANDING THERE! "

She is very rude and not humble!

Something must be done ASAP!
Pick n Pay
-
Rude behaviour
I went to pick n pay express to buy chips for my son. When I got there they lady named Millicent told me that chips are not ready will I wait I replied saying I will as I was waiting I realized that they are taking longer than I expected so I told the lady that I'm going somewhere I'll pick them up later. I returned picked up. As I got home the chips where dry and burnt. I returned to the store and showed them. Millicent took the chips and went to the back room to explain to her colleague whom started shouting right under my noise say "this customer is mad she is Crazy who will eat this chips If it was me serving her I would have not prepared them" .when I asked her name she said she was Thandie but her colleague were calling her Alga. She told me they don't sell chips here in the shop because they avoid such things. I was so humble and quite because there were lots of people in the shop I couldn't take the embarrassment and humiliation. She was too rude. I tried to ask for her manager she told me they don't have one. And Millicent on the side she tells me she won't prepare my chips cause she is knocking off I'll have to wait for the staff that knocks in at 18:00 and the time was 17;45 by then.
Desired outcome: Apology and training for your staff
Pick n Pay
-
Discriminatory and undignifiying traitement.
Hi, i just want to report a bad, undignified and discriminatory event that happened to me at picknpay today. I went to pick n pay the Glen Shopping mall in Johannesburg today. The lady I think was the manager sanitized my entire plastic bag that I brought from home before helping me put the stuff in the plastic. I was so embarrassed as everybody were starring at me. Do they supposed to sanitized our plastics? Then I asked her why can't you also sanitized my money? She said because you brought the plastic from home; I told her I also brought the money from home. She told me at woolworths if you bring your plastic bag from home you must pack yourself; I told her, you should have then told me to pack myself, it is understandable, but not to sanitized my plastic... do I look like I am kind of dirty and have the virus? I learned to carry used plastics from my girlfriend as she always does, I have never seen at any shops they sanitize her plastic bags. This is just wrong, people have the right to dignity. Should we always buy new plastic bags when we go to the shops?

Thanks kindly
Tim [protected]
Pick n Pay
-
Constantly excessively long queues at tills PnP Baywest PE- Huge Covid Risks
Most recent incident today 25 April around 12 noon at Baywest PnP in PE.
Queue at tills to pay was so long it ran down the length of the tills twice and then down 1 isle almost right across the shop, without recommended 2m distancing.
Simultaneously about half the tills closed, only half open and operational.
Average waiting time estimated at 1 hour or more.
This is a huge Covid risk for so many people (estimating about 50 people) standing in a crowded queue in a crowded shop for such a long time, indoors with no ventilation (estimating about 2000 people in the entire shop - all the aisles grossly overcrowded, some people even without masks on). It is virtually guaranteed spread of the virus.
This is not the first time it happens and also not the first time I report it.
Today again I reported it to 2 managers who just laughed me off and did nothing about it.
I asked them why they do not employ more staff since so many tills are open and unmanned, and they had no direct answer.
It is obviously a thing of greed, paying the cashiers so low anyway then still greedy to employ more, valueing money and profiteering more than human life.
The president has warned that no shops may profiteer during the pandemic, but PnP thinks they are above the law, overinflating prices, reducing staff at tills, overcrowding their shops to amplify virus infections, sufferings, and deaths, all for the sake of idolatrous money.
I had to discard my trolley of shopping as I did not feel comfortable standing in that queue so long, being elderly, medically bordered, and having several comorbities. If I get Covid, my medical aid will not pay, and I'm sure Pick n Pay will not pay for my medical bills and treatments.
I then also reported the incident to the mall management centre, (as similar things happen in other stores there too - I also reported Checkers and Dischem multiple times before) where the general manager was not even present on site and the receptionist refused to give me his contact details, promising she will let him know as on previous complaints where no improvement ever gets observed.
In addition it can also be noted that the FutureLife breads on the shelves, as well as the Flora Cholesterol butters in the fridges were all expired by 2 days or more.
It is clear that this franchise management value money and profiteering more than human lives and I suggest they repent from their wickedness and turn to Jesus Christ for salvation. No life is immortal on earth and they cannot take a cent of their wealth they have dishonestly amassed with them to the grave one day where they will face God's righteous judgment.
Desired outcome: 1. Provide me free of charge with the trolley I had shopped and discarded, delivered to my house near them. 2. Reprimand and discipline the management and ensure they provide immediate improvement and safety in service.
Pick n Pay
-
HTH Pace Chlorine Pool Floater 1.5kg
My name is Gavin Evans, contact telephone number is [protected].
I have shopped at PnP, Kloof in Kwa Zulu Natal for many years. It has come to my notice for a while now that this store very often does not partake in SPECIALS that have been advertised. On Thursday April 1, PnP sent me a message stating that from 2 - 5 April 2021 you had a special on HTH PACE STANDARD CHLORINE FLOATER 1.5kg at a SPECIAL price of R120 FOR 2.On 2 April at about 9am I went to PnP in Kloof to buy this deal and do other shopping. On the shelf there was a board stating this product was on SPECIAL but there was no product on the shelf. I spoke to an Indian gentleman who seemed to be a manager. I told him this special was advertised and there was no stock, to which he responded that it was a ONE DAY SPECIAL and that they have no stock. This was an hour after the shop had opened! I informed him and showed him on the my phone that it was a 4 DAY SPECIAL. I found him to be rude and misinformed. He told me stock would probably arrive some time this week to which I responded what is the point... the special would be over by then. There were 3 other customers that had also come to the shop to specifically buy this Special. They also acknowledged that they will not be shopping at this store again. I ended up buying from Hillcrest PnP who had a stand as you entered the shop with this special on display and also had stock on their normal shelves. I have noted before at PnP Kloof not promoting 1L LONG LIFE MILK stating that they didn''t have stock but a day after the special expired have that very same milk on their shelves at the normal inflated price. I think this is disgusting behaviour and I hope this shop gets brought to book.
We are here to help
16 years' experience in successful complaint resolution
Each complaint is handled individually by highly qualified experts
Honest and unbiased reviews
Last but not least, all our services are absolutely free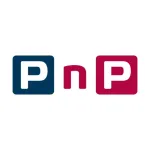 Pick n Pay contacts
Pick n Pay representative

Pick n Pay