This review was chosen algorithmically as the most valued customer feedback.
I'm very sick of the racism at Dillons in Wichita Kansas on 13th and West St. I have been a shopper in the store for years, my oldest son is 24 and he was a baby shopping at this store, I also worked there for a short time before I moved back to Texas. I live directly across the street and so it's very convenient to shop there but the nasty treatment in the...
Read full review of Dillons
Dillons
-
12" variety box
I ordered the variety box from the Livingston store at about 8:27 pm on the 3/7/22 was so looking forward to it to open it and first thing I noticed was the horrible smell coming off the doner meat so tried it didn't taste anything like finer meat more like undercooked rubber so decided to try an onion ring dipped it in the coleslaw for the coleslaw to taste sour! Clearly off! Then rummaged thru the box to find there was not a single chicken nugget or southern fried chicken strip! The whole box is a joke undercooked cheap kebab meat sour off coleslaw and half the ingredients missing! Have emailed store and had no reply back, have emailed trading standards and also health and hygiene section will be sending samples to them as selling off and undercooked food is a danger yo anyone!
Desired outcome: I want a refund and better standards in that store it has clearly went majorly downhill!
This review was chosen algorithmically as the most valued customer feedback.
Is it there is 63 complaints 58 unresolved complaints that leaves only five results complaints that shows me that corporate or whoever is in charge of these complaints simply don't give a s* about people either. It's disgusting how people are treated at Dillons Pharmacy it's disgusting and sad it's not humane personal beliefs are to be left out pharmacist...
Read full review of Dillons
Dillons
-
Pharmacy
It's pretty pathetic when you can't order your refillable medications using the app app I needed the computer or the phone because it generates an error and then when you call in using the phone system and it tells you your medications will be ready on Monday and you call in on Wednesday cause you haven't heard anything for them to tell you they have nothing showing that you've ordered this is becoming common with Dillions pharmacy. You need to get this fixed I needed my medication Monday and here it is Wednesday and I'm gonna have to wait one more day for it to get ready let's hope I don't have a reaction for not being on my medication I need to have You have people's lives in your hands your systems need to be working properly
Desired outcome: Fix your systems
Dillons
-
Pharmacy [protected] 29th & California, Topeka KS
I have been using this Pharmacy for over eight years, there have been problems since the first day. It was alway something prescriptions (automatic refills) not filled when they were supposed to be, when they used to deliver there were times they didn't deliver when they were supposed or delivered when they weren't. Frequently "forgot" to bill my insurance. The final straw; when I arranged for my last prescriptions to be picked up by someone else I was very specific that I did not want them to use my Debit Card on file and gave him a credit card number. Luckily it didn't overdraw my account, but leaves me without any useable funds until next Social Security check!

Today I transferred to another pharmacy. I thought I would tell them why I was leaving. I called and politely, said I would be transferring my prescriptions, he hung up before I could say another word! I called back (maybe not quite as polite) and told him I didn't appreciate him hanging up that was not through talking. He began Yelling! that "he was not going to stand there and be berated"... I hung up. As I said my first phone call I was calm and polite.
Desired outcome: There is nothing more you can do at this point, it is too late.
This review was chosen algorithmically as the most valued customer feedback.
I went to a job fair at Dillons 640 N West street in Wichita Kansas, the assistant store manager interview me and was given a job offer. I was waiting for my back ground check to clear when I received a call saying Adel Ward was working there. The last job I worked at she harassed me, stalked me, and threatened me continually, so I ended up quitting that...
Read full review of Dillons
This review was chosen algorithmically as the most valued customer feedback.
Tonight after work I stopped in at the Dillons on 30th to pick up a few items which totaled over 124$ by the time I was done and went to pick up some Chinese to take home for supper. Well there was a customer in front of me and in front of him was a customer with a large order.. the issue is... there was only one person serving.. the other one was on break...
Read full review of Dillons
Dillons
-
Roasted whole chicken
Today at 5:15pm in McPherson Ks I bought a freshly made whole roasted chicken. My expectation is that it would be the same size as a whole chicken I buy in the freezer section. I can feed my family of 5 on that frozen chicken. The whole roasted chicken I got this evening doesn't have enough meet on it to feed three of us (one of which is a toddler). The package indicates it is 32 oz. Which is almost all bone.
Desired outcome: I would like to either be reimbursed for 1/2 the chicken or given a coupon for a whole roasted chicken as I now have to purchase two of these expensive chickens to feed my family of 5.
Dillons
-
Delivery order
I placed a delivery order on 01/22- it was delayed two hrs the first time, 2 more hours the second time and 2 more hours after zero notifications. When I contacted the store, they said it wasn't their problem and I'd have to contact instacart. I asked to speak to store manager or have them call me and was refused. I spend $5-600 a week with your stores.
I want the order cancelled, money refunded right away and an apology from the store manager for failure to satisfy his responsibilities in makeinga customer order right.
Please contact Kevin O'Connell at816-518-5525. Sotore is in Pittsburg, KS.
Desired outcome: See above
This review was chosen algorithmically as the most valued customer feedback.
It's 2022! Dillons you MUST start accepting Apple Pay. What is wrong with this company? Geez!!! This is such a HUGE Inconvenience that this MAJOR company doesn't accept Apple Pay. Get with it Dillons!!!
Read full review of Dillons
Dillons
-
Delivery
Dear Instacart — My number is Jennifer Alderson and the name on the account I ordered through is Gwendolyn Heckathorn. Our address is 939 Litchfield, Wichita, KS 67203. Our phone number is [protected]. I ordered 6 zucchini and got one. And I have gotten nowhere, even providing my phone number, etc., trying to get a hold of somebody who could get me my zucchini.

Jennifer Alderson
Desired outcome: I want 5 more zuchhini.
Really, I am not displeased with my service except I did not get everything I asked for. I ordered 6 zucchini and got 1.
This review was chosen algorithmically as the most valued customer feedback.
Thursday, 1/6/2022 @ 10:30AM ish, Noticed again, today. The Fresh Seafood Area, Needs Reversible Exhaust Fan(s)!!! Help business, possible additional Register Sales Associates!!
Read full review of Dillons
Dillons
-
Pharmacy
Went to pickup medication at 6829 Sw 29Th St Topeka, KS 66614 around noon. I was told to comeback later because they were understaffed. They said my medication would be ready at 3pm. I got to the pharmacy at 4:00 pm and the meditation was still not ready. They told me it would be ready in 30 another more minutes so I walked around the store. After the thirsty minutes had passed I asked for my medication and it was still not ready. This medication is for anxiety attacks. At that point I went home and cry myself to sleep.
Desired outcome: I don't want this to happen again to me or anybody else. However is the manager needs to be talked to rewardless of being understaffed.
Dillons
-
Derby Dillions Market Place radio
The Derby MarketPlace Dillions radio needs to be adjusted, changed up, and turned down. The store radio is entirely too loud and plays (what seems) the same 20 songs (mostly Taylor Swift) over and over, as well as their Covid Propaganda Service Announcements every 15 minutes. When an employee uses the intercom, with the volume so loud, they are basically hollering at the entire store.
I can barely here myself think every time I am in the store and I am only in there for short periods of time. I couldn't imagine being an employee there. It must drive them absolutely crazy.
This is an easy fix that needs to be addressed. Please for everyone sanity, both customers and employees, change up and turn down the radio.
Dillons
-
Pharmacy
I live 30 minutes away from my pharmacy and have been waiting two months to get my medication refilled. They told me I would have to wait an hour before I can get it. After waiting two months and a long day at work the fact they aren't willing to work with me is frusterating. On top of that they are always rude to me when I show up, yesterday I came in to get my prescription filled and the lady who spoke to me was very short and not very polite, I asked her if I could speak to someone else and she said no. Why didn't she put in a request to refill the medication yesterday? Very unhappy
Desired outcome: Get my meds filled sooner and they need to be nicer
Dillons
-
240 #6
Hello I ride the 240 #6 Today I was standing at the bus stop the driver never even stop she just kept on going, I ran two blocks to catch the bus luckily there was a stop light where the bus stop and I was able to catch the bus when I entered the bus I asked it this was the 240 the driver pointed to the sign, so I processed to enter the bus I said to the driver that you left me back there she said that there was a gentleman standing there and he stepped back but she never even stop to see if anyone else was waiting I waved but she kept going she, she met that is she's on time she don't have to stop. This is unacceptable they should stop and wait it's not going yo hurt them waiting a few seconds to see if there is anyone else. I would like a response to what action is going to be put in place if this should ever happened again. I can be reached at [protected] or
[protected]@hotmail.com

Sincerely
Ms Callwood
Dillons
-
App online delivery
On October 14th I had placed an online order to be delivered to my home. I am currently on maternity leave so unable to just leave my home.
I never received my order, filed the complaint over the phone and was told they issued my refund and I would receive it in 7-10 business days.
Here we are 11 business days after and I never did receive my money back. So I called and the lady I spoke with informed me that the refund never was issued… So here I am waiting another 7-10 business days for my money when I don't just have the extra funds at hand to replace what I needed like diapers, etc. I am VERY unhappy about this. I've been issued store credit for a smaller amount than what I originally ordered but I recommend to NEVER use their delivery option because if you don't receive your order, you have to wait almost 2 weeks just to get your money back AND that's IF they issue your refund.
Desired outcome: Hoping they get their refunds placed when telling the customers and keeping others from dealing with what I have had to.
Dillons
-
Order pickup
Card #[protected].
On Wed., 10/27/21 I placed an order for pickup at the 47th & Broadway location in Wichita, KS for pickup between 5-6 pm on Thurs., 10/28/21.

On Thursday, 10/28/21 at 4:30pm I received a text message reminding me to advise via the app when I was on my way to the store. At 4:45pm I received a second text message advising that they were running behind and I would not be able to pickup my order until between 6-7pm.

I arrived at the store at 5:45pm. A clerk, on her way to delivery groceries to another party, advised that she had been called in at 4 to help. Multiple parties arrived after I did to pickup orders and were successful.

At 6:30pm the same clerk came out of the store, advised that her manager told her to tell us to "just leave" and come back the next day.

I attempted to contact the store to speak to the manager only to be placed on hold for 10 minutes and then hung up on.

I went onto the Dillon's website and issued a complaint via the message board provided. No response.

This morning I called the phone number provided on the Dillon's store website 3 times in an attempt to resolve my issue. The 1st time I was given an alternative number to call which was incorrect. The 2nd time I was placed on hold for 15 minutes and hung up on. The 3rd time I was placed on hold for 12 minutes and finally had to hang up.

I then went back to the Dillon's website and attempted to resolve utilizing the online chat. After going thru all the details and explaining the issue I asked that the order be changed to a delivery order, having explained that the reason for the pickup order on Thursday was my inability to get to the store at any other time, in the hopes that it could be delivered to my office here in Wichita. I was told that the online chat did not have the ability. Now bear in mind, a customer receives a message stating that they cannot change or cancel the order after it is placed; however, the manager can just tell the customer to "go away"! The online chat person told me that all they could do was cancel the order.
I have been a long term customer for over 40 years utilizing the 47th & Broadway, Derby and Arkansas City exclusively for the past 15 years due to moving to extreme south central Kansas. To say I am disappointed in your customer service is a major understatement!
At a minimum I would like someone to contact me to apologize, correct the situation, anything...other than just ignoring me!

Thank you, Rebecca Miller 316/706-7542
Dillons
-
Refusal to Refund Money
I went to purchase a visa gift card from Dillon's. As the cashier scanned it, I saw that the one my son had picked out had a $5.95 activation fee. I immediately told the cashier to take it off, but she completed the transaction instead. She told me she could not undo it and sent me to customer service. I walked straight to customer service and requested a refund. The girl told me that their store policy was no refunds on gift cards. I explained the situation, that the cashier totaled me out even though I requested she take it off, but she still refused. Dillons would rather lose a customer that for the past three years has shopped exclusively with them spending $800-$1000 per month than refund a $20 gift card and a $5.95 fee. What a pathetic company. Walmart, Aldis and any other non-Kroger/Dillons store will receive my business from now on.
Desired outcome: I clearly wanted a refund, but it's too late for that. I mainly want people to know that the Dillons in Andover Kansas doesnt care about its customers.
This review was chosen algorithmically as the most valued customer feedback.
Hello I'd rather not be named incase this gets back to a. l certain person I am complaining about. I always come Dillion's for my medicine. I have for years upon years as my parents and grandparents. everyone has been kind and respectful because an Indian lady which I'm not sure of her name. the other day I always come through the drive thru. so the other...
Read full review of Dillons
We are here to help
16 years' experience in successful complaint resolution
Each complaint is handled individually by highly qualified experts
Honest and unbiased reviews
Last but not least, all our services are absolutely free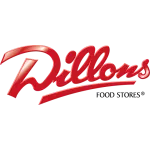 Dillons contacts