WinCo Foods complaints
160
WinCo Foods
-
payment system
I shop at the Tigard Oregon store.

I pay with a debit card unless it is rejected then I use cash if I have it.

In the last 2 weeks your payment system rejected my debit card and said it was declined. I paid in cash then called my bank> I was told they did not decline my card. Today it happened again. I returned the items I selected to the shelves. The cashier offered to try the card again and I said it has happened twice and I don't want to play this game.

I went to a Safeway which accepted the card and let me have it scanned.

Since this problem has been going on for some time, my question is why do you treat your customers so poorly?
Desired outcome: Fix your payment system.
This review was chosen algorithmically as the most valued customer feedback.
I was shopping late with my 3 young children. The interaction that I had with the cashier was very distasteful. Upon checking out the cashier by the name of "william" asked me "Which one of them is the weirdest?" ... I responded by telling him "Neither, because I wouldn't consider my children weird." his response was "Well I know you wouldn't, but I...
Read full review
This review was chosen algorithmically as the most valued customer feedback.
I bought spinach tortellini sold in bulk at WinCo. Three days later I made the tortellini. One minute after putting them in the boiling water, the tortellini started to release a rancid smell that I have never experienced while cooking any kind of pasta. It's a smell like animal sinew and gristle in decomposition. It is really repulsive. I gave the...
Read full review
This review was chosen algorithmically as the most valued customer feedback.
Around 8:30pm on Tuesday 4/19/2022 I went to scan my items at the self checkout as usual (I go to this Winco frequently). Upon scanning the first item, the machine automatically said "unexpected item in bagging area" and "please remove item." So I did. Then it instructed me to place item in "bagging area." So I did that. But the machine still was not...
Read full review
This review was chosen algorithmically as the most valued customer feedback.
For several years, I have frequented the Sumner, WA Winco. For several years I have noticed a repeated pattern of torn, spoiled or moldy food. Many times I have had to throw products away. For example: Gluten free blueberry bread: moldy upon opening Oat milk creamer: spoiled Chicken and beer broth: leaking Dry pasta: contains small insect...
Read full review
WinCo Foods
-
Assistant manager
I'm a recently transitioned female and every time your assistant store manager sees me she glares and watches every move I make in your store. It makes me feel like I'm unwelcome and a criminal. On several occasions I have heard her call me a "Tranny" a "disgusting ugly man" trans women are real women. Because of my recent transition I have been constantly mocked and ridiculed and to have to endure such treatment from the grocery store I frequent is so hurtful and bigoted. I first noticed her glaring at me back in February it happens every time she sees me.
Desired outcome: I'm unsure realistically how to handle this without filing a lawsuit against your company. I would suggest some sort of compassion training or CRT training for employees
WinCo Foods
-
You don't accept credit cards
Never been to your store before. Was in the area Yakima Washington to be specific. Spent quite a bit of time checking out all the merchandise the store had to offer. After about an hour in the store was ready to check out. I tried using my credit card at checkout the cashier informed me that they don't accept credit card's. I asked the cashier to show me any signs that inform customers of this. She couldn't point out one sign. I said have a fun time putting all the merchandise back as I just spent an hour gathering it. I would recommend that you post signs and make them extremely visible at your entrances. I'll never recommend or step foot in a winco store again.
WinCo Foods
-
Sanderson Farms chicken
i was at Winco Foods, store#0013 on 2/8/2022 at around 7pm, I purchased 2 of the large packages of chicken breasts that had a best by date of 2/17/2022 with a code P-19688 and 1022, when I took the packages out to clean and sort to freeze, I noticed they smelled like a rotten egg, and they were very slimy which means that they are spoiled please advice
Desired outcome: I would please like a refund of $22.28
This review was chosen algorithmically as the most valued customer feedback.
Today, 2/01/22 I went into store #0122 on 1800 North Graves St. in Mckinney, Tx. They had a managers special on the Winco brand Mac N Cheese for $0.28 per box. I grabbed 3 cases, as there's no limit sign. The manager walked by me and told me not to clean him out, with what looks like a smile underneath his face mask. I thought he was making a joke and I...
Read full review
This review was chosen algorithmically as the most valued customer feedback.
I was standing in line at the money center/customer service area waiting for my turn. The cashier, Carolyn, asked what I needed and when I told her "Hi, I'm here to make a money order." She had a whole attitude and rudely said to me "WELL.. that's not where you get it." Just because I was in the wrong line. She could've just told me to come around the other...
Read full review
This review was chosen algorithmically as the most valued customer feedback.
Your Vacaville, CA store always has about 20 64oz bottles of low sodium V8 on the shelf, but is continuously sold out of original V8 in 64 oz bottles. Nobody buys the low sodium. Please at least equal the amount of original V8 to the amount of low sodium. Please, please, please buy more original V8 in 64 oz bottles. Please, please buy more original V8 in 64 oz bottles.
Read full review
WinCo Foods
-
customer service at the Winn Co 800 North store 84097
I thought you might like to know about your customer service at the 800 N. Orem, Utah store.
I try to shop there regularly and encourage family and friends to do so, too.

However, the last couple of times I have been in there I tried to pay with a $100 bill and the checker would not take it saying there is a coin shortage. The amount was an even dollar amount and there was no coins involved. The checker was so rude!

Today, another checker gave me a $100. bill (from my cash debit card) and it was torn, folded and ratty looking. Not wanting to be rude I then took it to the service desk and she refused to even look for a better looking one. She claimed she couldn't even open her cash register. REALLY!

Is Winco's policy to not help their customers? If it won't open the service counter register to help a customer then are they worried about theft? Is it in a bad neighborhood? Can a grandmother not even get a good looking $100 bill to send to her grandson for his birthday? REALLY!

Help me out here. I need to understand your policy or go else where.
Desired outcome: Please help your customer service at your Orem, Utah 8th North store.
WinCo Foods
-
Handicap parking, and no help bagging grocery when help is needed
I get up to go to the store when it opens at 6AM for a park close to the door, and riding cart, when I get there just about all handi parks or full from employees ''really'' it makes no sense the employees park is better than the customers, and handi parking at that, not to mention no help bagging grocery at all they pass and look as if you are not there, cashiers don't help and it was no one behind me yet she watched me bag I needed 3- 40pck of water the cashier was calling this young man he made a jester not to call on him, it is sad people don't have care, and concern if I was fully able it wouldn't matter be this store is not very handicap friendly
Desired outcome: employees have a heart 'WITHOUT CUSTOMERS" you would have no job
WinCo Foods
-
New Bag Policy....the Five Cent Conundrum
Washington State has instituted a charge for bags at all stores. You now pay five cents per bag (eight for a paper one).

In honor of this change, Winco has removed the practice of giving customers a credit for bringing in their own bags.

Winco stocks heavy plastic bags instead of single-use light ones now.

WINCO IS SENDING THE EXACTLY WRONG MESSAGE WITH THIS POLICY.

First, skip the heavier plastic bags! These use much more plastic than the skimpy ones. Anybody who can't be bothered to bring in their own reusable bags certainly won't bother to reuse these strong ones. This policy ADDS to our plastic problem.

Second, you're profiting from the sale of bags now. This substantially reduces the cost of doing business. We hope you are passing the savings on to customers and employees.

Third, the policy of crediting people who bring in their own bags should continue to be encouraged, not dropped. You are no longer providing an incentive for people to do it right: bad policy!

Depending on my mood for the day, being confronted with this really bad new policy is going to irk me ever time I come in. One day it'll irk me enough to find a different place to shop. It's too bad. I've always considered Winco an industry leader, but now you've lost your way.
Desired outcome: Give credits for bringing in reusable bags. Sell bags of the lightest possible weight, to reduce plastic production
WinCo Foods
-
Cashier
At 3:30 I went thru checkout number 8 at your Richland Washington store. The cashier was very rude. She asked me if I was buying bags I informed her that I am using EBT. She than said "you are going to have to remember to bring them next time" while my boyfriend was unloading I was standing up front so to see the prices and make sure no mistakes were made. The cashier than says "you know you could be bagging right now". Needless to say she was rude and unprofessional. There is no way she should be a cashier dealing with customers. Very upset with the way I was treated. She has no idea about me what I'm able to or not able to do. Very unprofessional!
WinCo Foods
-
I cannot believe it's not butter
I left your store #0006 about an hour ago. I purchased a number of items including the above product. The shelf indicated $1.98, but, the register rang it up as $2.94.
Employee SCO 8 canceled my sale as I returned to aisle to carefully check out the price. After confirming with two other employees (including Matt), they both declared the price at $1.98.
I returned to check out and sure enough...the price rang up as $2.94. The other employee that helped in that aisle came forward and explained my honesty. I purchased it for $1.98. I asked SCO 8 how many times does this occur? She failed to respond and walked away.

This is the fourth time I have contacted Winco concerning products over the last two years. I do not expect a response since I got no responses the other times!
But, one employee did chase me down when I had a product question (this occurred about a month after my last complaint) and he remembered me. He claimed he could not get a definite answer out of Corporate.

I have been shopping at this Winco since they opened the store. Previously, I drove down Overland Road and visited your Waremart location. My Winco shopping used to represent 80% of all grocery purchases, and I formerly would encourage others to shop Winco.
My total at Winco is barely 50% now due to higher prices, lack of variety, price variaton (i.e. Henry Reinhard Orange Cream soda), lack of responses, & the presence of vagabonds at the Fairview location.

However, I appreciate my interactions with employees at all three stores that I have visited (except tonight for SCO 8)
Desired outcome: Response
This review was chosen algorithmically as the most valued customer feedback.
WinCo in Yuba city Ca would not let me get more than 3 gal of distilled water that I need for medical purposes. Assistant manager said he didn't care and that was just the policy. I told him many times it was not for drinking but for medical purposes. Again he didn't care. He kept saying they didn't have any water in the back for the employees. I told him again the water was for breathing and not for drinking.
Read full review
WinCo Foods
-
debit only can do cc
just left the winco in moore ok put eveything on belt my recite came to $78.98
put my card in and asked if it was green or red button the casher go debit only
try to rember my pin but could not now my card is locked till monday when i call the bank only had a little 4"x4" card the casher pointed to you with till they cheakout then tell people that your cc have be down four 2 or 3 days when my dollar general they put a sign at the door . no manager so now I will take my bussiness to crest
Desired outcome: appologe
WinCo Foods
-
Service
They typed a code to charge my mom $39.80, which my mom didn't buy. Here is the receipt.She didn't buy 40 pounds cauliflower. She only bought one cauliflower. So she went to the service table to ask why. One man circled 39.80, told her it is solved. No apology to her. They are annoyed to be found by her. When she is back to my car, I didn't see the refund receipt. When I go inside ask them why didn't they give her the refund receipt. They told me that they are told not to by manager😱.
WinCo Foods
-
i was over charged for my purchase and not refunded
i came into the modesto ca store to shop for wic. i was charged an additional $ 19. i tried to resolve the issue with the cashier before i paid but was told he was unable to do so. i took my receipt up to customer service where a total of six employees including an assistant manager were unable to find the reason why i was over charge. i was there for over an hour and a half ..well after the purchase of my items . Myself along with a cashier went back to every aisle to prove the legitimacy of each item purchased in my cart. my receipt was dissected piece by piece with no resolve. i was given empty excuses as well as finger pointing towards the cashier that wrong me up suggesting incompetence do to recent medical leave. finally after all the wasted time...the empty excuses..and the endless deflecting. i was told that this issue warrent further investigation which could take couple of days. i.. a devoted custumer was then sent on my way feeling embarrassed..devalued and disrespected...over a over charge of $19... winco needs to DO BETTER
Desired outcome: what do you think the outcome should be
We are here to help
16 years' experience in successful complaint resolution
Each complaint is handled individually by highly qualified experts
Honest and unbiased reviews
Last but not least, all our services are absolutely free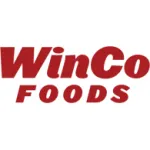 WinCo Foods contacts
WinCo Foods representatives

WinCo Foods

Jessicah-doverty