OneTravel
-
refund
My Booking #54948928. Flight from Vancouver To Belgrade on Nov 13'18. It was no show and flight was $1, 000 USD. I send so many email asking for some refund explaining why should I got some refund such as:
1. Paid taxes $150 USD
2. Travel insurance $65 USD
3. Seat reservation $50 USD
4. I checked on One Travel website and I believed my return flight from Belgrade to Vancouver was resold on Nov 23'18 between $700 and $1, 600 USD (based on website prices) and also from London to Belgrade on Nov 13'18. Because flight had one stop and it was London. One Travel profited twice and i believe i have right for some refund as i explained above.
Regards,
Jugoslav Stevic
This review was chosen algorithmically as the most valued customer feedback.
This travel agent is a total fraud. Abviously they pay google big big bucks to come up as the first result even though I'm searching from Australia. Their price appeared competitive against other travel agencies because they only show in US dollars. And no where in the booking review, seat selection and all the other eye catching convoluted offers of...
Read full review of OneTravel
This review was chosen algorithmically as the most valued customer feedback.
Just did a reservation for a reasonable price for my sister to come visit me for her birthday. Guess what? When they showed the option first (and the cheapest option) it was shift 2 days before dates I was searching for. I did not pay attention to this first. WHY? For so many years doing business with travel website on line NONE OF THEM EVER would offer you...
Read full review of OneTravel
OneTravel
-
notification
On the 20th of July One Travel sent me the following email:

Dear Customer,

This is in reference to your booking #51998018# with Onetravel.com.

We have received notice from the airline that you were no-show for outbound flights so airline cancelled your return flight so kindly get in touch with airline as soon as possible in order to confirm your flights.

Thank you,
OneTravel.com
Customer Service

A glance at the booking (QJTXYO)will show that three different airlines were part of this booking. The outbound flights were with Avianca and Air Europe, for neither of which there was a no-show. This lack of clarity in your email, meant that I showed up the IBERIA desk for my return flight, only to find that this flight was cancelled. IBERIA, as the booking shows, was not part of the outbound flights.
The incorrect information (there was no no-show) and the lack of clarity of your communication (no indication of which airline) meant I was forced to pay a new ticket AMS-MAD for more than U$ 600.
I would be grateful for a reimbursement of this sum.
Yours faithfully,
Theo G. Donner
OneTravel
-
regarding my reference no:51436224
on 22nd June Thursday my ticket was issued and money was deducted from my account '.. but no information was e-mailed and nothing on.my. even.phone I received ..

is this the way you.deal and make a customer wait with no.information.received Any where and I.get a call from.the bank that money has been deducted

please give me a good feed back and help me in this manners
OneTravel
-
received "booking failed" notification when flight was actually confirmed.
On May 29th I booked a flight to San Francisco from Toronto on One Travel. 1 hour after receiving my confirmation email I received another email with the subject "Booking Failed: Important Information Regarding your trip to San Francisco". The email said "We're sorry but seats sold out for the flight you wanted. Please select a different flight on our site for your trip from Toronto to San Francisco, and we'll issue your ticket(s) quickly. "
After receiving this my boyfriend and I decided to wait a few days to rebook as we were thinking of changing our dates of travel due to a possible conflict.
When I logged into my Travel One account the next day, I saw that the tickets were actually issued. I called Travel One and said that I received notification that the booking did not go through so was the booking showing up on my account.
Basically, I no longer wanted the flight since I received notification that I couldn't get the flight I wanted so was in the process of making other arrangements.
I sent the agenda a copy of the cancellation email and she said she couldn't help me so transferred me to someone else. This individual was very rude to me and basically called me a liar and said that I never received an email saying that the booking failed. She yelled over me when I was talking and said I needed to pay $100 cancellation fee. When I asked why they sent me that email she said "we send a lot of emails. Maybe it was a mistake. This all happened within the 24 hour cancellation time frame.
I have attached a screen shot of the email that I received.
The resolution I am looking for is to actually rebook my flights for another date with a return flight as well. I am not even looking for a refund.
I'd like someone who has the authority to do this to call me back to resolve this problem or I will have no choice but to voice my dissatisfaction on social media regarding Travel One's lack of customer service when the error was totally made by them.
I want to update the status of my complaint.

I was contacted yesterday by a gentleman named Gregory from One Travel. After explaining the situation to him, he apologized for any inconvenience caused and agreed that it was indeed an error on the part of One Travel. He asked me how I would like to situation to be resolved and I said that I would like a travel credit as I would be rebooking another trip in the next few weeks.

Gregory got back to me today and issued a travel credit for the full amount with Air Canada for use at a later date. He was extremely professional and polite.

I am extremely pleased with the outcome and consider this situation resolved.
The company is One Travel. Just want to clarify as I referenced Travel One a few times in my note.
This review was chosen algorithmically as the most valued customer feedback.
To whom it may concern: I have booked a return flight from Auckland (NZ) to Berlin (Germany) via ONE TRAVEL, booking #49337071. According to the original itinerary issued on 25 March 2018, travel times were 27h (onward flight) and 25h15m (return flight), and layover times (KUL) - 2h10m and 2h5m respectively. The original itinerary is attached (attachment...
Read full review of OneTravel
OneTravel
-
flight #432 & #433 confirmation code rdvp2g - booking #47717332
Dear One Travel,

We booked a flight via your website (Flight #432 & #433 Confirmation code RDVP2G - Booking #47717332) on February 7, 2018. Our flight from Toronto, Canada via Air Canada (flight AC92) to Santiago, Chile was delayed and as a result it caused us to miss the flight booked with One Travel. We called One Travel to seek assistance as we were stuck in the Airport with a 9 month old baby and all they could tell us is that if we miss the flight, there was nothing that could be further arranged, nor could we salvage the flight back and/or credit. Having missed our flight, not having any assistance from the agency we booked with and being told our return flight was cancelled also, we under duress had to book a completely new flight with another agency to get us to our destination. It was and still is extremely disappointing to know that your agency could not assist us in any way or direct us with any information in our time of need. Not speaking the language and being in a foreign country was very difficult and stressful.

How is it possible that we could not use the return flight? The entire booking process with your agency has been very disappointing and we will not be using this site for any future arrangements, nor would I ever recommend it to friends/family.

I would like to receive a full refund for the ticket that we purchased that we were not able to use.

I can provide details of the other flight we had to purchase and spend $850US if needed. Your agency did not handle this situation in an appropriate manner and caused much stress and aggravation.

Please advise as to a resolution.

Email:
[email protected]
remo. [email protected]

Tel: 416-697-6159

Thank you in advance,

Remo Piccolo and Guillermina Rodriguez
The complaint has been investigated and resolved to the customer's satisfaction.
OneTravel has left an official reply on this complaint.
OneTravel
-
flights was booked on wrong dates
I booked my flights online two weeks before my departure dates. At the time I booked my flights I was unable to pay online as they did not take multiple transactions. When I spoke with the agent I had on multiple occasions asked to have flights for after 5 pm on 02/15/2018. I was told over and over again it was going to be at night. They booked me on 02/19/2018 at 1255am! We totally missed our flights and we are out over 2400 dollars and no trip! I called one travel to see what else could be done and they said i was considered a no show. They said they would only credit me if i rebook fpr another flight but i had to pay the cost of airline difference and their fees which came out to be another 1200.00. They said they would review my recordings with the agents and it if was an error and miscommunication on their end they would waive and refund me back the 1200 plus difference. Today is 02/19/2018, and after several attempts to contact the manager I spoke with another agent went over the calls and transactions I had at the time of booking and paying the flights only to tell me it was my fault that the agent was correct...the is bull crap! Don't book with one travel!
Resolved
The complaint has been investigated and resolved to the customer's satisfaction.
The complaint has been investigated and resolved to the customer's satisfaction.
OneTravel has left an official reply on this complaint.
OneTravel
-
airline tickets
I purchased two tickets to Copenhagen from One Travel today. I made the wrong purchase and called them within a few minutes and asked to move the trip to the next day. The agent on chat said, it sill cost 150.00 he said airlines charge. He said, if we lose connection can I call you. I told him No, the number is my fathers in the USA. I am in Vietnam. Well, he didn't listen and sent him a text. I did not opt into any text messaging from them. And, my dad responded that he didn't know who they are. Well, then ONe Travel blocked me. I cannot access my account, my reservations or any person who works for them. They do not answer calls. I am livid. I looked at my credit care bill, the flight appears to have been charged to me already but, another charge is 'pending' for the same charge plus 20.00 more dollars. What is happening? Are they stealing my money? I am confused.
Resolved
The complaint has been investigated and resolved to the customer's satisfaction.
This review was chosen algorithmically as the most valued customer feedback.
47135571 is the one travel ticket reference. I got road accident. I can not travel. I wanted to travel to Macau. I request a refund. It's insured ticket. Please reply back at earliest. The one travel agents are available online but can't be contacted. They are not replying. They are not professionals. The whole team is extremely noncooperative. It's a genuine reason. My email address is [email protected]
Read full review of OneTravel
OneTravel
-
airline booking
My friend and I booked a flight through OneTravel. We had searched on Google Flights for the best flight for a leg of our trip. When we clicked on the flight we wanted the option to book immediately came up. This was OneTravel, which we thought was affiliated with the airline. We called OneTravel for help while we booked our flight online. The person we spoke with told us we could go online to access our booking if we needed to add extra baggage. We tried to do this online and found no record of our booking. We both called OneTravel. My friend was told that a checked bag would cost $177 each way. More than our trip cost.

I called OneTravel and was put on hold, then told I would have to call the airline. I called the airline and finally was told that OneTravel held our booking which is why we could not add baggage ourselves online. The airline said that they had added a bag to my reservation and I would have to pay at the ticket counter when boarding. I want to pay in advance to ensure we are able to take our luggage this first leg of our trip, otherwise we face losing our luggage or missing the first half of our trip.

On Dec 17 I spent countless hours on the phone with OneTravel, finally being told around 3:00 am that someone would call me back by 9:00 am to resolve our issue. No one called back.

On Dec, 27, I called back at 3:00 pm. They could not tell me why I did not receive a call back and nothing had been resolved. They again told me to go online and pay for my baggage on the airline website. I explained that the airline told me we could not do this as the booking was still under OneTravel's email, not ours. They put me on hold for a long time, then hung up. I called back, had to explain all over again, was put on hold and hung up on again. I called back, explained the whole scenario again, was put on hold forever, transferred to another person, put on hold and then the person told me they would call me right back. This was around 5:30 pm.

By 7:00 pm I had not received a call. I called back, explained everything again and was told the person was going to call me back in a half hour, that they were working on it. No call back.

I called back at 8:00 pm, only to have to go through everything again. Same thing. Told to go on airline website to book baggage. Went through all that again. That they TravelOne had to release our booking for us to pay for our baggage. Argued with me about our booking, what the agent told us while we were booking. We WERE told we could go online and add baggage if we needed to take extra baggage.

I lost it, weeks of back and forth with TravelOne, two full days on the phone with them. Yesterday, a full six hours wasted with the end result of TravelOne telling me to send a copy of my passport. A copy of my passport. Never have I been asked for a copy of my passport, only by the passport office. Ridiculous.

OneTravel will not release our booking to the airline so we can pay for our checked baggage and be assured that we are allowed the full sized luggage allowance for our travels. The company lied, is disgusting at customer service, does not call back, puts you on hold forever, is rude and doesn't give a damn, just punts you off to the airline or to another of their customer reps to put you on hold, hang up on you and punt you off again.

Unless you have superhuman patience, STAY AWAY FROM ONETRAVEL!
OneTravel
-
airline ticket destination was changed after tickets were paid for
I bought 2 r/t flight from papeete to bora bora from onetravel.com. They issued tickets from papeete to raiatea. Fortunately I had taken screenshots of all steps of the order sequence. I immediately contacted them via phone (Since this is the only way to reach them) to correct the reservation or cancel it. Each time I escalated the issue with a supervisor, they refused to be of assistance unless I pay a large fee even though their policy clearly states I have 24 hours to proceed with no penalty. Since, i've tried many times to cancel. I discovered that numerous consumers have faced the same deceitful scheme.

Airfare eticket with booking 45157915

I have tried to deal with the company and I have tried to go through my bank also.

Now I will be getting an attorney.
OneTravel
-
booking cancellation
Booking #46630841 & 46631314

Tried to cancel the reservation because the credit card got declined and told to hold the charges on the phone to the new credit card but the agent hang up and charged to another credit card. Called right back and the agent said it was charged already so had to charge the cancellation fee. Very disappointed with how the agent hang up on me and charged the tickets which I told him to hold.
This review was chosen algorithmically as the most valued customer feedback.
Dear sir/Madame Kindly be informed that I ve booked thru ur website 46326816 One Travel Booking 2 tickets operated by Egypair. Checked with the bank your money was deducted from my account but Egyptair money has been returned to my account. Which will eventually means that those tickets aren't valid. Kindly resolve this issue urgently as I ve booked thru your trusted website. Regards [email protected]
Read full review of OneTravel
OneTravel
-
cancelled trip
I am contacting you as a very upset customer. I cancelled a trip because you one travel changed the flight I had and that was not good for me so they said I could cancel at no penalty to me. I have not received the refund I have been waiting in and need. I have contacted their representatives to no avail. They always say someone will call me back within 24-48 hours. What one travel is doing is fraudulent and I will continue to pursue it until I get all my money back. The booked tickets that they show I have in their websites for me do not even exist when I call jetblue. I have been told from jetblue that they never paid anything for those flights because they were refunded. Please help me in any way that you can! Please see attached booking that I am talking about.
OneTravel
-
ripoff
The most terrible company on the planet.
Greedy people, shady business. Why would they change the dates without any sort of notification and then ask for more money? It's so ridiculous to me, I paid much money, I paid enough, but they wanted more and more. And if you disagree and would like to change the dates THEY CHANGED BY THEMSELVES they will ask for money, of course, because a small movement with fingers costs money as well.
Crazy people. Stay away from them and don't give them your money. They are not worth it.
OneTravel
-
website and alternate travel dates
Booking #45221732

My complaint is that I searched for a round trip tickets (Nashville, TN to Charleston, SC) with specific travel dates (December 2 and return Decmeber 3rd) in the search for airfare. My return flight was unknowingly changed without my knowledge. I thought the airfare options were based on dates I gave. After fact, the website added alternative return flight options and unknowingly booked the unwanted return flight and had to pay an additional charge of $79 to book the return flight I had in mind. I think it is wrong for websites to give alternative dates, i.e. dated I did not ask for. If I wanted alternative dates I would have requested them. I didn't. A rufund of $79 is the right thing to do.

Joe Ravenell
NASHVILLE, tN
[email protected]
This review was chosen algorithmically as the most valued customer feedback.
People, don't book your tickets from them!! I made a booking from them and confirmed everything as it was required. I carefully checked everything before booking like I usually do. After confirmation, I got an email with tickets for another date that was unacceptable for me. I called them to clarify a explain that it wasn't my mistake, but they took my...
Read full review of OneTravel
OneTravel
-
don't recommend it
Oh I think this is the first and the last time I used OneTravel for changing my flights without so called huge charging. I requested to cancel my order they said I had to pay a $150 fee! for that! Why? How come the cancellation costs like a new ticket?
What about helping people without taking their money?
I can't and I won't recommend you this service and I'll tell my family and friends not to even try to mess with you!
We are here to help
16 years' experience in successful complaint resolution
Each complaint is handled individually by highly qualified experts
Honest and unbiased reviews
Last but not least, all our services are absolutely free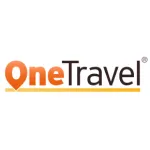 OneTravel contacts