Sun Country Airlines complaints
22
This review was chosen algorithmically as the most valued customer feedback.
On arrival to LAX I noticed my suit case a brand new suit case that I only had for one trip and I seen my bag on the Carousel that my suit case was unzipped, and once the wheel chair attendee took the suit case from the carousel on the other side of the suit case was ripped and had two holes in it, as well as a bent left rear wheel.
Read full review of Sun Country Airlines
Sun Country Airlines
-
Lost luggage
They loose my luggage in February.

First they tell me I filed to late, then they tell me its fine because THEY sent it to the wrong email. Then they say it takes two months, then they say the receipt doesnt have a date, mind you they have had the receipt for two months. It never ends, they are rediculouse.

Lets see if I ever get a refund.

Deanna Chuba

[protected]@gmail.com
Desired outcome: I want a refund, 4 days with out luggage is so wrong.
Sun Country Airlines
-
cancelled return flight
On Sunday, March 13, at 3:30 a.m., we received a text message from Sun Country that our 9 a.m. flight had been cancelled. We didn't see this text until 6:00 a.m., when we awoke. We were to return to Minneapolis, MN from our trip to Palm Springs, CA. We needed to return to Minneapolis that day due to work schedules and family situations.

Sun Country provided no alternative option for us to return to Minneapolis. We first searched for a Sun Country flight, but nothing was available. We then searched for a return flight on other airlines. Most were sold out with such short notice. My daughter and her boyfriend were able to secure the last two seats on a Delta flight out of LAX at 1:30. My husband, son and I (after many Sold Out searches) were able to get tickets for a 11:30 Delta flight out of LAX.

We had a very stressful drive from Palm Springs to LAX, far exceeding the speed limit. In addition, because we were returning the rental car to a different Hertz location (LAX, not Palm Springs), we were charged an exorbitant amount extra.

In addition to the stressful exit from our vacation, here are the extra cost breakdowns:

Two return tickets on alternative airline $600 each

Three return tickets on alternative airline $998 each

Additional rental car charges plus gas $310

Total Extra Amount We Paid: Over $4,500

These extra charges put us way over budget and we will be making payments to our credit card (with interest) for many months because of Sun Country's cancellation.

How does Sun Country plan to make amends?
Desired outcome: I'd like help paying off these $4,500 charges on my credit card. Thank you.
Sun Country Airlines
-
Cancelled flight
I booked a roundtrip to san diego Ca from minneapolis MN in January for a february 21 2022 departure with a return date of friday February 25 2022. We flew out of msp on monday with no problem. Flight was on time and we made it to our destination on time. Thursday february 24 at 6;10 pm I checked in online as they allow this 24 hours prior to flight. On Friday February 25th the day of our departure at 9am I received a text alert our flight was cancelled. No offer of help or refund. I immediately called sun country airlines while rushing to airport in hopes of finding an employee to help resolve my issue. Only to find the sun country ticket counter was completely closed and nobody could help me. After being on hold for 2.5 hours I was hung up on. Ive called multiple times now and no answer. Ive also contacted the bbb and will now contact the attorney general if this is not resolved.
Desired outcome: I want my money back and compensation for the additional $800 i had to spend with another Airlines to get home.
Sun Country Airlines
-
Flight from Madison Wi to Fort Myers Florida Feb 3-13 2022
On Feb 3 we arrived at Madison Airport for our flight. What started out as a 1 hour delay, continued into a 10 hour delay. What a nightmare ! We were never sure of when or IF our flight would leave. Our family was traveling had 2 small children and it was a very long day. You could say we missed a full day of our vacation. Through email we were issued a $100 voucher.

Our troubles did not end there with Sun Country however. On our trip home from Ft, Meyers we got up very early to get to the airport on time to find out our flight was delayed because they were waiting for the fuel truck. 1 hour delay turned into 2 with us actually boarding the plane, then for them to tell us we had to get off.!

We made it to Madison, only to have to sit on the plane for 45 minutes until they could get gate!

I am requesting more than the $100 voucher for my family that was put through this.
Desired outcome: Please issue us each $300
Sun Country Airlines
-
Air travel
So we got round trip tickets to Florida… we are on our way to the airport, when we get an email that said …..your flight is canceled!

No sorry, I'll help you find another flight

NOTHING! We tried calling the number , redirected us to the website….

Now this morning , my husband has been on hold for 30 minutes with Sun Country!

NOTHING!

We are now worried our flight home will be canceled…..

Funny how if we would've canceled, we would have lost money, but they said, you'll get a flight voucher or CALL to get refund within 30 days! Ugh!

I WILL NEVER FLY SUN COUNTRY AGAIN!
Desired outcome: Refund of all money NOW!!
Sun Country Airlines
-
voucher receipts-
We have flown with you since (the golden goose days.)
every year we go to jamaica and cancun. I had a very bad infections get into my kneee cap and my inner leg. We were going to cancun and 7 mile beach in jamaica.I have home healtr woorkers come here m, w, fri., to change my vacumm wound bandages. I can not leave the house and am home bound. I don't have disability insurance coverage. My only income is ss. We are really broke and i am asking if you could make a exception and refund my vouvhers. Please help. I reaslly need the money-thank you for your help and assistance. Tom and konnie jarmuz. Flight voucher amount is 421.78 and flight voucher code:is [protected]. Original flight reservation 16b24j and the other is 156784.92 voucher code:m42lvf. Please hel[-land line is1-[protected]/home addresss is 2005 arrow ave., . Red wing, minn. 55066. Please help and god bless.Tom jarmuz
This review was chosen algorithmically as the most valued customer feedback.
Sun County Airlines (SC) code VCRCGX booking date 10/14/2021 trip left 11/20/2021 retuned 11/27/2021 went to from MSP To PUJ stayed at the Ocean el Faro Hotel. When booking was promised when choosing this hotel presented as a preferred pick on SC website was promised free transfer from the airport and free covid-19. Hence that was my reasoning to go with...
Read full review of Sun Country Airlines
This review was chosen algorithmically as the most valued customer feedback.
My situation began on August 11th, 2021 when I booked 2 flights from Seattle, Washington to St. Cloud, Minnesota on flight SY282. The first nightmare was finding out that we would not be flying into St. Cloud, but we would be taking a bus. I was not aware of this until after the purchase of our tickets. Then on the bus ride back to Minneapolis my husband...
Read full review of Sun Country Airlines
This review was chosen algorithmically as the most valued customer feedback.
Our request below was denied on behalf of CEO Bricker and COO Mays, Dear CEO Bricker and COO Mays, We write to you our experience as a first-time user of Sun Country and first-time post-pandemic travel after about 15 months. A brief intro first: I am approaching 72 and my wife 68; we are long term residents of Twin Cities and both professionals in our...
Read full review of Sun Country Airlines
This review was chosen algorithmically as the most valued customer feedback.
Unfortunately, Sun Country does not care about customer service at all. We have flown with them before. We did not even get upset last year when they cancelled our trip suddenly. This time, the trip was a nightmare. Our trip was June 11 2021. Seats reserved, bags paid for months in advance. We checked in the night before and I had the scan codes for each...
Read full review of Sun Country Airlines
Sun Country Airlines
-
Canceled flights. Ticket #A83DST Acct #570457 Trip # [protected]
Hi,

I am writing concerning 2 canceled flights per above due to Covid 19 . When flights were canceled originally we were told we had 1 year to re-book, we then called again due to continued covid concerns with flying as we both compromised heath conditions that make us both highly susceptible to covid complications and were told we had to book at latest date of May 1, 2021 but forgot about booking until Saturday, May 1 and tried to call but could not get through so my wife attempted to book today but were told we could not do so. We have flown numerous times with Sun Country for over 30 years and I am asking for us to be allowed to book. If we cannot book we will be following other legal actions.

Thanks,

Lomny Brown [protected]
Desired outcome: Be allowed to book canceled flights
This review was chosen algorithmically as the most valued customer feedback.
I planned a trip to disney world for july 5th 2020. I called your representative (rizwan) and was on the phone for 1 hour. I tried to explain to him i am a high risk person for flying now. I even have a doctors note. I recently had surgery for thyroid cancer, i have chronic asthma and this trip was going to be my last before brain surgery. With the pandemic...
Read full review of Sun Country Airlines
This review was chosen algorithmically as the most valued customer feedback.
I have a major complaint I was taken off my flight 3/10/20, I ask for a gingerale and my life was torn apart, trying go home to my children. I was harrased by flight attends, tsa worker, and pilot, I was told I could not fly, I called police, and they came with ambulance, and I was check out by ambulamce and police, and for some on known reason, I was not...
Read full review of Sun Country Airlines
This review was chosen algorithmically as the most valued customer feedback.
More than disappointed with sun country. On sunday 1/19/20 I checked in online 24 hours before my flight, reserving $37 worth of seat tickets and another $30 for a checked bag, then got to airport two hours before flight and stood in line for 2 hours to get my boarding passes and check my bag, the line for full service was so long!!! Once we finally got to...
Read full review of Sun Country Airlines
This review was chosen algorithmically as the most valued customer feedback.
Very disappointed with sun country. Checked in online almost 24 hours before my flight. Got to airport hour and a half before flight and told can't get on. Can put me o. Standby for next flight 3 days later. Asked if would receive any info by email or text regarding standby flight told, no not when on stand by. Was not offered any type of assistance at...
Read full review of Sun Country Airlines
Sun Country Airlines
-
missing our connecting flight
On August 16, 2019 my husband and I booked a flight from SJD (where we live PT) flight SY 546 to LAS and then flight SY 102 from LAS to MSP (where we live PT).
We arrived in LAS on time but were stuck on the tarmac for 40 minutes plus you had luggage issues which were more delays. By the time we got to the Sun Country counter to check our bags in the doors were just closing and could not wait for us. They said there were no more flights going out so we could book another airline or fly stand by the next morning. We waited for the supervisor for over an hour and she never did have the courtesy to meet with us. The ladies said at the counter it was definitely a Sun Country Airline issue, but they could not do anything about it ect... So in the meantime we are on a limited retirement income and this is what happened next:
Cab to hotel $25.00 including tip
Hotel fee $82.25
Supper $92.00 (which was nothing)
Cab back to airport in AM another $25.00 with tip
Got to Mpls and lost a day rental on our car
Our kids had to find a sitter for the day till we arrived to babysit late
Missed a doctor appointment and had to pay my $30.00 co pay for no show
I worked in executive customer service for 50 years and if we ever treated anyone with this type of respect we would have lost our jobs.
One more thing, the ladies at the counter thought they were doing us a favor to go standby and maybe get on the AM flight. We had a ticket with a seat numbers why would they even mention standby? We would not leave until they booked us seat numbers which they should have done no questions asked.
We were going to let this all pass but has been eating at us and had to tell you how we felt.
Michael J Ford
Sharon I Ford
[protected]
Please respond to this email
Sun Country Airlines
-
our unused tickets
I am writing because I am really disappointed with the customer service I received on trying to book a trip with our unused tickets from a trip we had to cancel last year.
My name is Barb Wermerskirchen, and there are 3 of us traveling. I only had until Sept 20 2019 to rebook. After deciding where to go, I called to rebook a week before the deadline. I spoke with many agents as they could not locate our tickets, and we would lose connection or they wouldn't call back. I was on the phone an hour and 20 min. One evening. I've never been so frustrated.
I spoke with Zoey, Alexis, and waited for calls back which never came.
Finally on the 19th of Sept. I spoke with Jordan, and explained my situation once again and he was amazing. He was a breath of fresh air.
He helped me, called me back and we got our trip booked.
One agent told me we each had 92.00 toward our new flight.
We actually had 637.27
The trip we cancelled was from Mpls to Las Vegas.
I don't know if you will compensate us in any way, but I wasn't going to let this go. I fly Sun Country and my sister uses you for her work travels. We have had problems before, but none like this.
I have 4 pages of notes I took each time I called, and I will save them.
Sincerely, Barb Wermerskirchen
3195 220th St W
Jordan, Mn 55352
[protected]
[protected]@frontiernet.net
Sun Country Airlines
-
online airline reservation, double fees for one flight.
On June 4, 2019 my wife and I reserved a flight from LAX to MSP for $575.22. Shortly thereafter we got a call from Sun Country that our flight was oversold for the return leg and they could reschedule our flight that returned to LA about 8:30 pm. We live two to three hours (depending on traffic) from LAX which would put us at home after midnight. That was too late for us. (We are in our eighties.) So I suggested that we could postpone the same flight for two weeks. Sun Country informed us that there would be an additional $80.00 for the change because the first reservation was non-refundable. I informed them that we were not asking for a refund, but only a reschedule based on their overbooking. Not only did Sun Country recline our request; they charged our credit cards $575.22 AND $657.22 for the one flight.
This seems wrong since the flight change was requested as a result of their overbooking in the first place.
Alvin and Jean Andrews, [protected]
Sun Country Airlines
-
airlines
Your hold time, even to book a reservation, is always at least 45 minutes. What company does this to customers who want to spend money with them? I have a credit from money paid to them for a reservation I couldn't keep and when I went to book before the voucher expired, the flights for the month I wanted to book weren't posted yet. I called and they told me to check in a few weeks and the dates were up AFTER my voucher expired, I'd need to call them back to extend the voucher. They DON'T ANSWER THE PHONE!
We are here to help
16 years' experience in successful complaint resolution
Each complaint is handled individually by highly qualified experts
Honest and unbiased reviews
Last but not least, all our services are absolutely free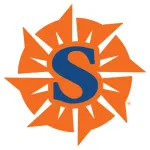 Sun Country Airlines contacts