OneTravel
-
stay away from these crooks
I tried to book a ticket from them, but I never received any confirmation on the booking. I have tried to get in contact with them several times the last two days on phone and e-mail, but it seems impossible to get a hold of them. Now I'm just really frustrated and don't know if I got a ticket or not. I just want to get a ticket from another company, but I can't afford to have onetravel on my back demanding money from a booking I never received any confirmation on. Do I have any legal rights here?
The complaint has been investigated and resolved to the customer's satisfaction.
This review was chosen algorithmically as the most valued customer feedback.
On march 17 2011 at 21:37 a ticket # 6848461 was purchased from RSW to JFK round trip on Jetblue airline through www.onetravel.com. After booking was completed it was discovered that the times for the return flight on September 19 2011 JFK-RSW at 6:55am did not coincide with the one previously ordered on the same day at 7:50pm. Once realized this, I called...
Read full review
OneTravel
-
beware of business practices!
They have great rates... But the small print will take all your money! On 3-3-2017, I was a victim of an internet scam that resulted in canceling an international flight. Airlines would not permit me to cancel flights, which must be through travelone. Upon emailing my request, travelone charged me a cancellation fee of $50 and a $250 ticket change fee with a resulting credit of $611 for future use w/I one year. Called today (3-22-11) to use this credit and was informed that credit remains only for foreign carrier travel and cannot be used domestically... When asked to speak with supervisor or jana jackson, who emailed me that I have a credit, I was connected to mailbox 9898 where I left a message and was disconnected. I had purchased trip cancellation insurance from the same folks for additional fees, which does not pay in the event of fraud... Just health or airline connection problems... Another small print rip-off...
Jana Jackson called me back in the afternoon and offered to refund their cancellation charges and the travel insurance...but Lufthansa holds my credit and will not refund. She was very nice and sincere...and called as a response to my email... Losing money always hurts...live and learn
OneTravel
-
horrible customer service
Tried to get a multi-destination flight for Lima-La Paz-Santiago-Lima. Initially no problem, price looked good & low!. Finally ordered the tickets & the price almost doubled with the "taxes". Okay, still just a little less than Expedia or Orbitz, which were both having difficulty making the itinerary. All is fine. Paid for the tickets & received a confirmation.

Make non-refundable hotel reservations in La Paz and Santiago. Had specifically picked a flight with a long layover (in Buenos Aires) so we could do a mini-city tour of several hours then return to the airport.

Next day I receive an e-mail saying there were "problems".

Bottom line, after 1 hour 40 minutes on the phone: First, I got disconnected after about 10 minutes. Then on the 2nd call I waited 7 for the first person. Explained everything. Then on hold for 10 minutes then another person. Explain everything again, along with telephone numbers, etc to prove who I am. On hold 5 - 6 minutesd & same cycle. This final guy (Indian - I had difficulty communicating with him, though he said he was in Las Vegas). kept me on hold for about 40 minutes.

Finally - he had a new itinerary. But it'd cost several hundred dollars more. Instead of arriving LPB at 2PM it was now 1AM. No more stopover in Buenos Aires, now an 8 hour stopover in Lima (our point of origin!). I finally just said no, cancel everything. I tried to explain my dissatisfaction (I did not use bad words or raise my voice) and I asked him if I was missing something. His solution - simply hang up on me.

It remains to be seen if I actually get scammed for some or all of the CC payment. Since the CC receipt used the words confirmation and it wasn't, I suspect there are legal issues here as well. The guy admitted they did not have seats/contracts with some of the carriers. Clearly they were selling products they did not have then switching the product for a higher rate.

I recommend you simply avoid them.
OneTravel
-
stay away from these guys
I was put onto this website from a colleague saying that they were the cheapest and bets priced for flights, I have used Expedia now for 6 years and never had an issue, This is the first time I will use One Travel and I will make sure that I blog as many websites as I can disgracing your company as the way you advertise is tricking people and the way you deal with people who have been tricked is worse by charging them a cancellation fee ($75 each total $150). One travel does not operate with business with scruples, if you continue to operate in this way your business will not last.

Even the address I asked for to complain to was wrong, You people really can't enjoy working for a company like this its disgraceful.

I only hope that you have some compassion to refund my cancellation only 5 minutes after I booked it.
OneTravel
-
rip off
I advise to never use onetravel.com I used their site to book 6 tickets to Puerto Rico. While I was in the process of purchasing tickets, everything was fine and the site said that I was buying 6 tickets and they even asked for all 6 names and birthdays. However, once I had paid, they sent me a confirmation letter that said that I had only bought 1 ticket and it was a completely different time and price than the one I originally looked at! Thus, I immediatley called their company, but no one picked up. I called a second time, but still, i was on the line for 10 whole minutes. So I proceeded to email them about the mistake. However, I didnt get a reply until 2 days later with them saying that they refuse to refund me and that the entire thing was my mistake. I am still in the process of arguing this, but as of now I have lost $242. Again, I cannot warn enough to never use this company!
The complaint has been investigated and resolved to the customer's satisfaction.
This review was chosen algorithmically as the most valued customer feedback.
WARNING - OneTravel.Com and CheapoAir.Com are the same RIPOFF company, PLEASE DON'T BOOK with either company - They lie about cancellations, refunds and don't put anything into an email for obvious reasons. My adventure began with a lat minute decision to join my girlfriend with a broken foot on a trip to Brussels Belgium. I contacted two travel agencie...
Read full review
The complaint has been investigated and resolved to the customer's satisfaction.
OneTravel
-
don't use them
I booked four tickets for a family vacation through OneTravel.com. When unforeseen circumstances arose and we became unable to travel, I called their Customer Assistance line to inquire about possibly crediting my account. I called three times in total, and each time, the representative from OneTravel.com became increasingly offensive.

Since their cancellation/crediting system is incredibly unclear on their website, I had many questions about the process. The customer assistance representatives seemed to resent my questions and frequently spoke to me as though I had never flown, or indeed done simple math, before. They became insulting very quickly and seemed defensive. One even insisted that I should not cancel my flights and simply not show up, claiming that "the plane will fly anyway." When I asked to speak to his manager, he claimed that that was unnecessary, and that all of the supervisors were busy. Finally, I was able to get transferred to a manager, who informed me simply that there was nothing I could do, essentially, and that my money was wasted.

I'm frankly shocked at the basic level of hostility I encountered with even the simplest questions, and in the end, received very few answers. The behavior of three different representatives bordered on childish. OneTravel.com offers lower prices, but their services come at a high cost. Don't use them.
Resolved
The complaint has been investigated and resolved to the customer's satisfaction.
The complaint has been investigated and resolved to the customer's satisfaction.
The company has left an official comment on the complaint.
OneTravel
-
scammers
onetravel.com
March 1, 2008 I made a reservation for 2 flight tickets on onetravel.com from SYR to LAX. And when I clicked to choose the flight, the price was $ 426 per person. However, when I saw the result page, the price was $ 601 per person. It's so crazy! And before payment, there was no page to check the total fee. Only after click 'OK' button, the site told me about the final price and the price is too much different with the price which I saw on the first page. So, as soon as I saw the final page, I emailed them to cancle it and told about the error in their website. However there is no answer from them and even they don't get my call so I can't contact with them and complain about that. I emailed at least 50 times but there is no answer. And also they still don't get the call. And they drew my money from my account twice and the fee is also different with the final price. The final price was $1202 per 2 persons but they drew $1350. It's so ridiculous. It's really really fake thing! Can I get the money back? What shall I do for that? Should I call the police to sue them?
Resolved
The complaint has been investigated and resolved to the customer's satisfaction.
We are here to help
16 years' experience in successful complaint resolution
Each complaint is handled individually by highly qualified experts
Honest and unbiased reviews
Last but not least, all our services are absolutely free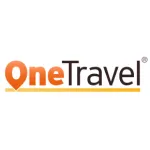 OneTravel contacts