OneTravel
-
Refund for flight ignored
One Travel booking #72390518. Flight was bumped up to the day before our actual departure day, December 3,2021. They rescheduled our flight for December 2,2021. They said we could get a refund because of the reschedule date. We couldn't change our work schedule to leave a day early. I tried to contact them by phone and email. I was ignored. Finally reached a customer service person who took all the info, put me on hold and never returned to me. Same with email.
Desired outcome: Refund for flight
OneTravel
-
Customer service agent who stated that I do not have the credits that i inquired about
Good day,

On 7 April 2022 I received two e-mails from One Travel stating that I have been granted a credit for flight booking numbers 71654514 and 71877155. In the e-mail it clearly states that I have to use my credits before 3 June 2022 and all travel must be completed before June 2023.

I contacted the customer service number and spoke to the customer service agent Dale, who mentioned that I do not have any credits. I asked to speak to a manager and he put Josina on the line. Josina said that there is no credit, and that Onetravel sends general e-mails to customers. As a professional I find that answer absolutely ludacrous. She could not answer me when I asked her why OneTravel would send out random e-mails stating that customers had credits and that they should contact to re-book.

I am absolutely furious at the poor customer service I have received ad would like an explanation for the two e-mails I received stating that I have two credits for the flights mentioned above.

Mobile number: +973 35558694
Desired outcome: I want the two flights to be re-booked as per the credits granted in the two emails.
After logging this complaint and a ridiculously long time being put on hold, I was transferred to the supervisor Bryana in India. She also had no idea what was going on. She could not answer any of my questions. Later she said she would send a request to Kenya airways for a credit for the flight [protected].

It has been concluded that none of the staff know what they are doing at OneTravel.

Stop sending random e-mails to customers with false information.
OneTravel
-
refund for cancelled flight
I bought a ticket from Argentina to Peru on 1/5/2020
the flight was cancelled.
requested the refund, they procesed and told me was done.
after 6 months requested again, and I proved them was not done.
always the excuse is the same, the airline did not refund.
tried to talk with some responsible without luck.
I paid 420 USD and also they told me the refund should be 280 USD..
up today, 1.5 years, did not received.
OneTravel
-
No such reimbursment
RegardingBooking #64689745
E Mail received 25 February 2021 4:13 pm
Urging us to use the creedit for a cancel fligth to Spain March 2020 for $817.00
so we My wife and me started booking another flight to use that credit they asked me to call a number so we did to cover a flight for$ 600 plus .
The lady said that the amount for $817.00 was reimbursed to the credit car finished 8385 we never had a credit card finished with such a number -we checked the records nothing was reimbursed with that amount. Your E Mail Future Credit Rebooking Promotion - Reference Number (CPL6495252) By the way the old card we use to pay for the original travel was changed

Dear Gilbert,

This message is in regard to your OneTravel booking number 64689745 to Madrid Barajas.

We at OneTravel would like to remind you that we are here to serve you when you are ready to redeem a valid airline future credit and get back in the air. As an added incentive, and to thank you for your continued loyalty, when you call us to rebook your flight with the valid airline future credit that was provided to you by OneTravel, we will apply a special promotional discount for your rebooking transaction. Please mention the reference number CPL6495252 to receive this discount. In addition to the promotional discount, we will extend the following benefits to this future rebooking at no additional charge:
• Travel Assist Classic for FREE for your new booking, giving you access to personal concierge assistance (USD 9.95 value)
• Automated Check-in for FREE, so you can breeze through check-in without having to worry about manually checking in (USD 3.95 value). Applicable where this benefit is provided by the airline(s)
• Flight Watcher for FREE, so you can stay updated about any changes to your flight schedule, gate changes etc.(USD 2.99 value)
• Special discount code for your next Hotel or Car booking with OneTravel. Use code COAPLFC for up to USD 20.00 off our fees
This special promotional offer is valid for the next 12-months or until the expiration of a current valid airline future credit provided by OneTravel, whichever comes first.

All you need to do is call us when you are ready to rebook your flight and provide the following reference number to our agent: CPL6495252. Rest assured, the travel agent on the other side of the phone will take care of the rest for you. Please note that the rebooking option with these benefits is only available if you call and rebook through OneTravel.

We look forward to serving you again and achieving our core mission of Uniting People & Places Across the Planet.

Sincerely,
OneTravel team

?
OneTravel
-
Refund not received
There was a flight cancellation for my air ticket due to covid-19, booking# 61348512. Till date, I haven't received my full refund. I have called the One Travel customer service several times, and every time they hang up saying that a Supervisor will get in touch, but no body has ever contacted me. I am eligible for a refund of $1, 080.84 based on what their representative emailed me on 2020-04-29. However, they have sent me only $55.60 on 2020-08-18. They give me a case ID every time (last one is CD20085896) I call them after being charged for International Calling by my provider, but no body feels it their responsibility to look into the matter or contact me. The worst service! They have increased my hardship during this economy crisis. Shame on them!
OneTravel
-
Wasnt told about the cancellation fee when i cancelled til i booked again
This dosent make sense .
I had to cancel because of Covid .in Dec 2020 since my mom who 97 yrs old couldnt take the risk.
I was told there would be a cancellation fee of $70 US for each ticket at that time when i cancelled but when i booked again i was charged $116US. in addition to the $70US. The
tickets came to almost $900US for two for a 30 min. flight

Please tell me if this is fair ?
Desired outcome: Credit me
OneTravel
-
Flight itinerary to Costa Rica
On September my husband and I bought two flight tickets from Santiago de Chile to San José, Costa Rica, and one week ago, after the flight was confirmed and that we booked several hotels and even rented a car for the trip, we got an email from One Travel saying that our itinerary with Copa Airlines didn't exist anymore.
Two days after this we got a second email offering an alternative itinerary, which was definitely much worse than the original (departing much after, and returning with a scale of 6 hours in Panamá).

The email said we had to wait for a call that never came, so we decided to call One Travel instead to resolve the situation. The answer from three calls was "the system is not working, we will call you back", which of course never happened.

I need One Travel to respond calling us and/or offering an itinerary similar to the original, especially regarding the returning flight (scale of two hours maximum, as we are travelling with a baby who won't tolerate 6 hours in an airport). Plus: this is just NOT the flight that we bought.

I'll be waiting for One Travel to respond or I'll have no other choice but to complain in social media.

Thank you.

María
Booking number: 69268403
Name of the person who booked: Gonzalo Vial Fourcade
Copa Airlines departure flight #726
Copa Airlines returning flight #392
Booking date: September 29th of 2020
OneTravel
-
Rescheduling flight - booking confirmation 66152785
In Jan 11 2020 I booked the following flights:
Flight 158 Virgin Atlantic Wednesday May 27 2020 Boston to London Heathrow
Flight 4013 Virgin Atlantic Tuesday June 2 2020 Manchester UK to Boston

Because of the COVID 19 pandemic I cannot go. The wedding I was going to attend has been rescheduled to August - I have completed the online form requesting that my flights be rescheduled to August 26th and return September 1st 2020.
I received an email telling me that my flights had been cancelled and I have a credit and to call to use my credit. Your phone lines are closed. I cannot reach anyone and no one is answering my emails.
I need to speak to someone immediately so as I can change my flight dates, as well as a waiver of any additional fees.
Thank you
Julie Dockery
603 498 0779
[email protected]
This review was chosen algorithmically as the most valued customer feedback.
I purchased several tuckets from One travel. They offer services from a Company called Interjet. The Company damages my luggage, they open my bags and stile from my bags. I reported incidents to Interjet but they take forwver just to respind to an email. They only twll you sorry and provide such documents ti file rwport. U have done so but its been over ine...
Read full review
This review was chosen algorithmically as the most valued customer feedback.
Booking # 66569258 Jan 28, 2020, roundtrip Yvr-Doh 10:25am flight I bought a ticket from your website for Jan 28, roundtrip yvr-doh leaving at 10:25am(Vancouver time). I got an email stating my itinerary. On the day of the flight, upon checking-in, they couldn't find my booking. I called your customer support and he said that the payment didnt go through...
Read full review
This review was chosen algorithmically as the most valued customer feedback.
We booked airline tickets through OneTravel for my family of 5 (3 little kids) and had all the seats confirmed available and booked. We got an email later saying that the seats were no longer available and to call back and get new seats. Well the new seats they proposed had all my family separated in different parts of the plane. Do you really expect that...
Read full review
This review was chosen algorithmically as the most valued customer feedback.
DO NOT BUY TICKETS ON ONE TRAVEL. USE THEM FOR SEARCH AND BOOK WITH THE AIRLINES INSTEAD. I have used OneTravel since 2013. The search provided me with more options and better prices than any other online airfare search website. I could find better fares than the airlines offered directly. I could pay in my currency and have a great deal. NOT...
Read full review
OneTravel
-
flight ticket charged where your website said 'flight unavailable'!
Facts:
***April 1st 2018 (noon Myanmar time):
1) tried to book twice an Air Asia flight ticket (Flights 258, 760, 761 and 255 - from Yangon to Shanghai) through OneTravel but while proceeding to the payment, the website mentioned 'the flight is unavailable' and that my 'credit card' wouldn't be charged (got screenshots to prove it)
2) as it failed both times and there were neither no withdrawal on my boyfriend's bank account nor email confirmation from OneTravel, we purchased other tickets through another platform and it worked straight away.

***April 2nd 2018
1) 24 hours after the payment failure from OneTravel, we received a text message from the bank informing us that in reality the money has been withdrawn directly from Air Asia! But NO confirmation from OneTravel!
2) also 24 hours after the payment failure from OneTravel, we received a confirmation email from Air Asia (Booking number: PLV8NP)! But still NO confirmation from OneTravel!
Note: we have ONLY used OneTravel to make a booking for an AirAsia ticket!

***From April 2nd to a long time
1) contacted many times OneTravel to complain on their official website BUT as I have never received a confirmation number from them, I couldn't 'Request Customer Support' as the booking number is mandatory. Tried Twitter, Facebook, phone (I literally spent HOURS trying to reach out for THEIR MISTAKE and it cost me MONEY and TIME!) and I could manage to get their [email protected] . They asked I contact AirAsia directly as the payment has been done through them.
2) contacted AirAsia on their official website and they mentioned the booking has been made NOT through me exactly BUT an online platform and only them can ask for me to get reimbursed. Asked them to contact each other and they said it was impossible. In the meantime, been to Yangon's AirAsia office and they verbally said "OneTravel" was the one who has booked the flight for me and that THEY needed to contact AirAsia for my reimbursement.
3) reported to OneTravel. I was asked to send a scanned copy of the credit card used which I did. They mentioned that 'there is a glitch in the communication with OneTravel and AirAsia that sometimes results in a booking has been made, even though OneTravel advised that the booking did not go though. OneTravel billing department mentioned they'll get back to us within 72 hours.
Until today, we still haven't heard back from OneTravel. I was charged for a flight made by them that was supposed to be 'unavailable' and that my 'credit card' wouldn't be charged. WRONG. They said there was a glitch and they are doing their best to 'get my funds returned' me but STILL HAVEN'T HEARD BACK from them. What a SCAM!

I don't recommend OneTravel to anyone. I used to work as a Customer Service agent for a hotel and we NEVER treat guest in such a manner! Unprofessional!
OneTravel
-
onetravel agency - flight ticket
VERY VERY VERY bad experience. They change my schedule, didn't give me details about it, they told me to call the airline company to deal with the change. I called non stop for a few days and no results. I asked to talk to a manager and a supervisor called me after two days. My flight is after tomorrow and they told me there is an issue with the ticket; I am waiting for a call back for about 11 hours and nobody called to inform me about my ticket. DON'T recommend !
OneTravel
-
lack of information
Hi, my name is Thomas Leacy and I am living in Spain ( [email protected] ) on the 18th of march I booked flights for my sister and her family to come to me on the 31/03/2019 from dublin ( Ireland ) to alicante ( Spain ) booking ref No 58016388. The money has been taken from my account ( no problem there ) the return flight with aer lingus has all been confirmed ( no problem there ) however because I had to give my email address ( as above )with my bank details etc, ryanair are not acknowledging to my sister [email protected] for the outgoing flight Dub-Alicante even though I gave her email address as the forwarding address for all correspondence and tickets etc. My sister is in stage 3 of MS and really is not handling the stress of the last three days of trying to talk and deal with people in both ryanair and onetravel so I need a conclusion to this situation post haste please, yours sincerely Tommy Leacy
OneTravel
-
horrible customer service
I was simply trying to book a trip for 7 people. The online version did not allow over a 5 person booking. So I called... Spent over 30 minutes while every name was read back to me letter by letter... And then after I provided my credit card.. She said she took too long and the price went up! Never was I told that the price was at risk over a half hour prior. She (andre) said "oh well the price is higher there's nothing I can do; i'm in india." then after alot of discussion with her, she finally agreed to get another person to call me back in 10 minutes. 25 minutes later I got a call. He (kenneth) was even more incompetent. I was on the line for over 2 hours! And was charged a higher price than the original promise of price. (he also had to repeat every name and bit of information letter by letter 3 times! If I questioned him, he would start from the beginning). Then for the last 2 tickets I had to be passed onto his supervisor (adeline)... Another hour on the phone... Over 3 hours to book tickets! Honestly, no common sense and no customer service qualifications. No apology or anything done to compensate my time. Ridiculous... Not worth the stress at all! Go elsewhere.
OneTravel
-
refund
My Booking #54948928. Flight from Vancouver To Belgrade on Nov 13'18. It was no show and flight was $1, 000 USD. I send so many email asking for some refund explaining why should I got some refund such as:
1. Paid taxes $150 USD
2. Travel insurance $65 USD
3. Seat reservation $50 USD
4. I checked on One Travel website and I believed my return flight from Belgrade to Vancouver was resold on Nov 23'18 between $700 and $1, 600 USD (based on website prices) and also from London to Belgrade on Nov 13'18. Because flight had one stop and it was London. One Travel profited twice and i believe i have right for some refund as i explained above.
Regards,
Jugoslav Stevic
This review was chosen algorithmically as the most valued customer feedback.
This travel agent is a total fraud. Abviously they pay google big big bucks to come up as the first result even though I'm searching from Australia. Their price appeared competitive against other travel agencies because they only show in US dollars. And no where in the booking review, seat selection and all the other eye catching convoluted offers of...
Read full review
This review was chosen algorithmically as the most valued customer feedback.
Just did a reservation for a reasonable price for my sister to come visit me for her birthday. Guess what? When they showed the option first (and the cheapest option) it was shift 2 days before dates I was searching for. I did not pay attention to this first. WHY? For so many years doing business with travel website on line NONE OF THEM EVER would offer you...
Read full review
OneTravel
-
notification
On the 20th of July One Travel sent me the following email:

Dear Customer,

This is in reference to your booking #51998018# with Onetravel.com.

We have received notice from the airline that you were no-show for outbound flights so airline cancelled your return flight so kindly get in touch with airline as soon as possible in order to confirm your flights.

Thank you,
OneTravel.com
Customer Service

A glance at the booking (QJTXYO)will show that three different airlines were part of this booking. The outbound flights were with Avianca and Air Europe, for neither of which there was a no-show. This lack of clarity in your email, meant that I showed up the IBERIA desk for my return flight, only to find that this flight was cancelled. IBERIA, as the booking shows, was not part of the outbound flights.
The incorrect information (there was no no-show) and the lack of clarity of your communication (no indication of which airline) meant I was forced to pay a new ticket AMS-MAD for more than U$ 600.
I would be grateful for a reimbursement of this sum.
Yours faithfully,
Theo G. Donner
We are here to help
16 years' experience in successful complaint resolution
Each complaint is handled individually by highly qualified experts
Honest and unbiased reviews
Last but not least, all our services are absolutely free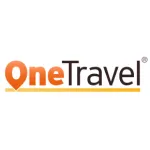 OneTravel contacts