OneTravel
-
my booking was cancelled
My experience with OneTravel was bad. I booked a flight via their website and received all the confirmations. Two days before the departure day I received another message from OneTravel. It said that flight was overbooked and they had to cancel my ticket. There was also mentioned a full refund, which was never received.
I tried to reach them because I wanted to hear some reasonable explanations, first of all how did that even happened and why they decided to cancel my ticket. I was counting on that flight and that was a business trip! Because of them all my hard work went down the hill!
OneTravel is unprofessional and unreliable company, don't even think of using them!
OneTravel
-
customer service
OneTravel is the worst company I have ever dealt with, they are terrible and highly unprofessional! I called them so many times and every time I was put on hold for like forever and then disconnected. When I sent them messages they replied that someone from their company will call me back any time soon and of course that never happened. There was a mistake in my ticket and I needed their help to fix it. And only because of them I missed my flight. I was not allowed to go on board!
OneTravel are terrible, don't use their service, stay as far as you can! Total disrespect!
OneTravel
-
payment
Dear Sir,
I have received sms from my bank about transaction from your company, I immediately contacted customer service by the chat service who asked me to contact billing service.
I have contacted billing service by email they replied me they can not cancel I should contact customer service.
Story goes on and again I got sms from my bank about transactions from your company so I called customer service who asking several questions to finally ask me to call the billing service, then after insisting to talk to supervisor they kept me on the phone for 30mn on roaming so I called again they kept me on the phone for 20mn !
Any one responsible enough to action on such serious case ?
Waiting your prompt reply.
Sandrine guguen
OneTravel
-
rental car booking #37805928
Dear sirs,
I am tired of this run around game and am requesting my $671.42 usd money back. I never got the rental car in morelia mexico because the agent at the desk wanted a $4000.00 dollar deposit on the car he also wanted 375 a day for insurance.
Now I have made a lot of calls to you and to sixt. Sixt is telling me you have my money and need to refund me. If I do not hear back from you in a fair amount of time I am turning the matter over to my attorney and I will have him charge you for his fees.
Its simple return my full amount for the rental I did not receive. You can reach me at 331-442-5858 or at johng[email protected]
Thank you
John gainey
OneTravel
-
unauthorized credit card charges
On OneTravel Booking with reference no. 34828095 which I booked on Fri, May 6, 2016 via their website: www.onetravel.com, I was charged for seating that I never authorized. I did go to one of the airline's website (American Airlines flew segments of this flight itinerary) to try to choose seats, however, I never agreed to any specific seating on the OneTravel booking online. I did pay via a different credit card directly to American Airlines for a specific seat selection of about $75. I was later charged this same amount on my Paypal account by OneTravel, I.e., I double paid. Not only that, they, OneTravel, also charged me more than $100 for other flight segment seats that I may have selected on OneTravel, but never authorized. Desirable resolution: Pay back the $175 or so of double charging and unauthorized seat purchases. They also did not pass on to the airlines (Philippine Airlines and American Airlines) any of my meal selection requests. So $200 would be a satisfactory resolution.
OneTravel
-
stay away from this cheater company!
Stay away from this cheater company! I have booked a flight via OneTravel website and they made a mistake in my name. I contacted them and asked them to fix everything and they said that they can do that but I need to pay for that service. Then I asked them to cancel my flight and return my money and they said that I need to pay a cancellation fee. What a joke. These people care only about money and all I heard from them was you need to pay for this and you need to pay for that. They left me no other choice; I paid for cancellation and finally got rid of them. Avoid this scam!
OneTravel
-
never again!!
I was planning a trip so I purchased a flight via OneTravel service. Unfortunately I wasn't able to go anywhere so I contacted OneTravel support and asked them to cancel my booking. I paid the cancellation fee and later they informed me that my ticket was cancelled. They said I'll get a refund within one week.
One weeks passed and nothing. I contacted them again and spoke to another rep which said that my flight wasn't cancelled! I demanded a refund but they claimed that it was already too late. Even though I did not use the ticket they were not able to refund me.
Never again!
OneTravel
-
hidden cancellation fees (although I purchased travel insurance, which says: cancellation covered)
Do not buy through onetravel if you know you might need to cancel your ticket. You'll endup paying double in their hidden fees (Besides the $200 penalty fees).

Travel insurance does not cover ticket cancellation, unless someone is dead in your family, you have an emergency situation (So these stipulations are hidden). I've always purchased travel insurance as they will refund me the fee, should i have to cancel my ticket for any reasons. Now, they changed this machiavelli'kly, and this is an issue. I spent over a thousand, and through cancelling i would have end up spending 60-70% more. No way. I chose different route.

Here are the details.

Onetravel are so unprofessional, and all they are looking for is to hide as much information as possible, yet, overcharge - which dont' make any sense. They are senseless, and without heart.

I barely understand people who i talked to. They talk so fast, i couldn't understand what they say. I asked them to slow speak, with no availability. They hung up the phone on me, after i told them that i'll put the air new zealand on the phone. 3 times they did it. They said that air new zealand charges some fees, but air newzealand declined, and wanted to get on the phone with onetravel. One travel agency employees refused to stay on the phone (We don't conference in with airline companies, they said). Lies, lies, lies.

I purchased cancellation insurance ($80 or so), not being sured of my timeline exactly - you buy a cancellation insurance to ensure you get all your investment back, should you change your mind for any reasons. They said that i can't do that unless in case of a death, medical urgency, etc. That is ridiculous. They lied when buying the insurance that there is a 100% cancellation fee. Machiavelli practice to get our money, but not commit to the objective of the service. So when i go to cancel my flight because i was about to lose my job, they mentioned that i would only get a refund if it was within 24 hours. Otherwise it would have to be an emergency in order to cancel, although they hide it away, not even providing a link next to it to look further into the rules about getting this. All it says is: coverage includes: trip cancellation, trip interruption, trip delay, baggage delay.

They forced me to use air newzealand (So they wouldn't allow me ue another airline company). I did it - and i wanted to shop another ticket after 2 months from initial cancellation (For which they gave me a credit of $1, 178.16). I couldn't use this credit, because they wanted to charge me additional $600-$700. I refused to give them that money, and i purchased the ticket directly from air newzealand for $1, 001. What a shame on onetravel.

Air newzealand told me that there is no way they would charge $1, 800 for a ticket from phoenix, az to sydney, australia for my dates and under my booking/cancelling condition with onetravel. They mentioned that onetravel has their own practices, and i should reach out to them to get the credit back. That money - 1178 is now in onetravel's hands, and they will not want to refund it to me, at all.

They decided to tell me that my new ticket is 1800 ($200 charged by the airlines to make the change - air newzealand declined this option), and i had to add $600 from my pocket, on top of the 1178. Come on guys, this is really a rippedoff practice. These indians are sneaky and want to walk all over their customers in order to get money. Never again will i book with these people and i will recommend that none of my friends do either.

I spent 8-10 hours on the phone, by calling onetravel, onetravel insurance in the us (Seven corners), and air newzealand. Onetravel hung up the phone so many times, but i insisted to get them commit to their service. They didn't. I ended up leaving the credit on my onetravel profile, and using my own money with air newzealand.

Do not buy through onetravel if you know you might need to cancel your ticket. You'll endup paying double in their hidden fees (Besides the $200 penalty fees).
I am only talking the truth, and God knows that. My intention with this initiative is to divert other potential customers from going through what I went through. There is no ethic in this business entity, OneTravel.com - shame on them for running such practice.
OneTravel
-
bad service
I wanted to buy a ticket and was redirected to OneTravel website. Few weeks later I broke my leg and contacted OneTravel to cancel my reservation. I spent over $500 and they offered me only $100! Then I asked for a manager and they've put me on hold for about 30 minutes. I gave up and called again. The customer service rep was very rude and completely unprofessional. Don't use this website, they will never help you! I tried many times and asked for a full refund, but noting worked. I'm so disappointed.
OneTravel
-
beware of being cheated!
I booked a flight via OneTravel. And I spent about two hours on the phone trying to cancel it. Before that, I called several times but their line was always busy. When I finally reached someone I was told that cancellation fee will be charged. I asked how much it would cost and the rep told that cancelation fee is $50. The last time I called he said $70. When the flight was finally cancelled, I found out that not only I was charged $100 for cancellation fee but I also did not get a full refund! I feel like I was being cheated from the very beginning. Besides, the agent promised that I will get a full refund, but I never received my money back. Don't deal with OneTravel and better book somewhere else.
This review was chosen algorithmically as the most valued customer feedback.
On the 5, July 2015, I made and paid for Muticity flights booking via Kayak website, my bookings are as follow, 30 July 2015 mbj 12:55pm--Fll arriving 3:55pm. Aug 7 9:20pmFll---YYZ 1:19pm. Aug12, 10:15amYY Z--Mbj1:19pm and a total of US$1333.16.when i was ready to make payment, the website promted me to pay in two parts, July 30 and Aug 7 itinery were...
Read full review
OneTravel
-
most agents sound indian
ONETRAVEL.COM I checked for flight ticket prices to India. They show one of the lowest prices online, but they are crooked. I attempted more than five times to type in all my information and credit card information, only to return sold out. How can tickets from different routes be sold out instantly in a matter of 2 minutes? Their online prices are a scam. I wasted a lot of time trying to book online. When I call their toll free number the prices are always $300-400 higher than the prices they have online. Most agents sound Indian. The company is a desi crooks company, dont waste your time with them.
OneTravel
-
just awful if you need to contact by phone
Just awful if you need to contact by phone. Wait over an hour. Every few seconds a dumb announcement 'please have your booking number ready so we can assist us faster' 'you can find answers to FAQ on our web site' 'thank you for continuing to hold, a cust svc rep will be with you shortly' 'please read our terms and conditions while waiting' 'our customer svc specialists are currently assisting other travelers. please continue to hold' Some messages also in Spanish. Why you need multiple languages at this point?
OneTravel
-
choosing flights for me totally different from the dates I actually asked fo
Worst site Ever. They do have cheap fares which I got lured in. What I didnt expect was it choosing flights for me totally different from the dates I Actually asked for.

I booked on a weekend and didnt get to check booking confirmation back when at work where I sued my work email. turns out it was 3 days different from my specified departure and arrival dates specified! Flight to vegas was $232 for 2 .. To rebook, it cost me ANOTHER $236 additional. DOUBLE! What a rip off. They got their pound of flesh but I will NEVER EVER use them again. and I'll make sure No one else I know uses them. Should have stuck with Expeedia or ORbitz. I never had this problem with them before. Im sure Ontravel would'nt stick around for long. With dissatisfied NEW customers all the time like me preaching how HORRIBLE they are.
OneTravel
-
avoid dealing with this ppl
I bought a ticket from this company everything was ok until i needed to update my information, What happen is i purchase my ticket in my married name instead of maiden name which is in my passport. The thing is I have my greencard in my married name and without that i can't re-enter the USA, i knew i needed to travel with my passport too but i taught my greencard was the main one. Anyways i was contacted by AA airline about the mistake, they told me to contact onetravel.com to make the changes which i did, this company gave me the run around for hrs then after told me that they will send in a request to get my name change. my flight is thurs today is monday nothing! So i contact them again, then they told me they will re-submit request to get my name change. how hard is it to change a last name?
OneTravel
-
scam!
I am an on-line travel agent. I carefully select departure and destination cities; day, date and times of desired flights. I am looking for the most affordable flights. I booked a round trip flight for 3 from Indianapolis IND to Oranjestad Aruba. Total should have been about US $1373.00. When I printed off the confirmation was I surprised to learn the flight was over US $4, 00.00! I stayed calm and carried on- notified my credit card company- was told I needed to notify OneTravel.com first. I was on hold at least 40 minutes; went to work; finally on lunch hour I was able to cancel the flight ONLY because- I put all three tickets on a credit card that I carry a lowcredit limit on. I think I would have had tremndous trouble cancelling the air resrervations, had the charges gone through. Warning- the cancellation notification informed me it would take up to 12 WEEKS for the credit to appear on my credit card- had the charges gone through! Not only was the cost over 2 times as high- as the quoted price -I did not get the connections I had booked- one overnight in Philadelphia each way which would have reduced our Aruba time tremendously! I have always departed the US and arrived in Aruba on the same day! I had never heard of OneTravel.com so thought I would try it- never again!
OneTravel
-
misleading contracts
Beware of onetravel when you see taxes/fees on their contract with a corresponding dollar reduction in coupon discount, hotel discount plus your credit card charge. It looks like you are getting a good deal. However onetravel's taxes/fees are not the hotels taxes/fees and you will be charged by the hotel when you get to your destination (Even though your contract will say otherwise). This is a scam to get you to book with onetravel so that they can get your credit card fee up front.
OneTravel
-
don't deal with them
This is my 1st & last time dealing with one travel/cheapo air.

To long bad experience to be typed here. horrible joke (experrience).

Phon hold time, limited clear english of operators (heavy dialect), confusing emails about a refund I requested, which I didn't, reaching management or complaint department, etc. never again. will I eal with poor quality like this.

Afraid that my reservations won't be honored when I get to the airport.

Try reaching a complaint dept. at the company. i'll pay more in the future and book direct with the airline. the small savings with them not worth it.
The complaint has been investigated and resolved to the customer's satisfaction.
OneTravel
-
they r burglars!
They changed my travel date without my authorization! When I got the email, I realized it (just a few minutes later) and called them. They told me that I had chosen the wrong date which is impossible to make tuesday third week of the month rather than saturday first week! And just for couple minutes they charged $30 to cancel it!
Resolved
The complaint has been investigated and resolved to the customer's satisfaction.
This review was chosen algorithmically as the most valued customer feedback.
I very carefully looked and tried to get the lowest airfare available this companny for sure showed the lowest when I tried to confirm and pay on line the website would not allow me to purchase what I saw as a airfare on line so I called direct the operator very quickly said this price wasnt available making an excuse about details she offered a price about...
Read full review
We are here to help
16 years' experience in successful complaint resolution
Each complaint is handled individually by highly qualified experts
Honest and unbiased reviews
Last but not least, all our services are absolutely free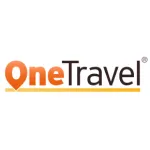 OneTravel contacts