Oncor
-
services
The issue starts on Tuesday October 1st. I spoke to Greg B. @ [protected]. He advised me that one would come out until 2 pm for the temporary disconnect. I advised him that was fine. But no one showed up until Friday the 4th at 1pm? My mom and grandbaby was home with no air until I left work at 330pm and get a hotel room for us to rest. Saturday still no one got the issue resolved until Mark having to undo whatever the first person did. The issue was do to Oncor didn't come out when they was supposed to the Solar company didn't finish the part they was supposed to. So all of the instructions given to me about the electric in my home was not correct. Kimberly H. 2420116 one of the managers that called me back from talking to April. Still calling me saying it was nothing that can be done. But my lights had been on. I'm requesting the fees to be removed and some of the food in my fridge gone bad. I'm asking for 50.00 to get the food back that I lost.
Oncor
-
my sewer line
On sept 3rd we were having trouble with our sewer. Water flooding our bathrooms. First they thought they fixed the problem. Then called them back cause bathrooms were flooding again on sept 16th. They found a blockage in the line. Marked it.Dug up the concrete to see what the problem was. There is a line going right thru the sewer line. So they stopped digging.
Oncor was out here to look at the damage. The representive said to make a claim with my electric co reliant! called them and they told me the claim had be with oncor. So here i am. The rep from oncor took pics and sent to supervisor. So now what is going to happen? we have spent a lot of money so far. Please help!

Vickie McKinzey
4649 Lemonwood Ln
Odessa Tx 79761
[protected]
Oncor
-
service repairs
On September 10, 2019, our neighbors at 136 Parkview Dr. were having electrical surges . An Oncor repair man parked his Oncor truck in my PRIVATE driveway instead of the PUBLIC side of road. This blocked a vehicle from parking in my private driveway. The repairman proceeded to connect my neighbors' electric to my personal electric on my house without discussing it with me first. We need to be reimbursed that used energy. Only after my husband confronted him about it, did he explain what he was doing. This should have been explained before connecting to our box. He did apologize and said he should have let us know. Fact remains common sense says "tell the person that you're tapping into that you are doing just that, BEFORE you do it."

On September 11, 2019, a crew of seven were on location between my house and the neighbors' house. As you can see in the attached picture, 1 man is working on the neighbors' box, while 6 were literally sitting, talking, and watching him work on the box. I watched 2 of the men walk across my front lawn, going to the neighbors' house at 130 Parkview Dr., to talk to them. I was in the middle of actually cooking supper on an electric stove/oven, tvs on, kids on wifi doing online work fir college classes, and all electric goes off. I walk outside, to the side of my house and ask "Did y'all shut everything off?" A crew member says "Yes", and points down the street and states " All the houses on this side about 6 houses to this next door are shut off. I let him know that a "heads up" would have been nice, so I could have planned to do supper differently. It's not like they didn't know what they were about to do.
In conclusion, the customer service of these Oncor repair men is completely unacceptable.
Oncor
-
electric outages on beth dr in tyler
i just moved here 3 months ago. our electricity has gone out 5 times now. Today it's gone out and was out yesterday also- 2 days in a row! service was out on august 27 and again august 30. first time was in July. in just around 30 or so days electricity has gone out 5 times! what is the problem? why can't this be fixed permanently? it is a hassle to have to reprogram everything in the house every time electric goes off. this is not good for our appliances and for my elderly parent i take care of. please get this fixed permanently.
This review was chosen algorithmically as the most valued customer feedback.
Was not treated very well at all by a couple of employees at the stanton office. One in particular named wally i think. He was very rude and disrespectful calling me a liar when i was not in the wrong. I moved here hearing that people were friendly around here but obviously not the people that work there. I know this will not help anything and they will...
Read full review of Oncor
Oncor
-
getting trees trimmed that are a hazard for a long time and being lied to more than once
I have been trying to get tree's trimmed at our house for over a year and a half. (actually before that). These tree's are dangerous due to the electrical lines being involved. A tree trimmer will not even come to trim my other tree's in back yard as they said it is hazardous. My back yard looks horrible due to not being able to properly take care of this and due to the hazard involved. I was promised a long time ago (at least a year and a half) this would be done per Oncor. After all this time and being scared of a fire or other damge due to this I called again yesterday. If this had been taken care of when asked (over a year and a half ago) it would not be in this situation. The tree's in question are not on my property but behind our fence except for one that would only take some trimming. I am beyond frustated and worried. Oncor had the nerve to say that they didn't see any service requests. Luckily I have names and numbers that I will be searching for in my filing. I did have someone by the name of Bryan come out yesterday and after much conversation Bryan did give me his number and I am to call him Tuesday and I have his supervisors name. I do appreciate Bryan coming out but still don't have much trust in this ongoing problem. I am beyond tired and stressed out about this. Come on Oncor! I do have pictures and witnesses that were with me when I talked to Oncor the last time. This is a hazard and I hope that Oncor does the right thing and doesn't let me down again. I pay a lot for electricity and Oncor gets money from my payments so I need for you, ONCOR to please do your part. I will see what happens. I hope that nothing serious happens before this is taken care of. These tree's have not been trimmed or managed in many years. I am pretty sure we called about 5 years ago as well. This is what we pay for and it is the responsibility of Oncor to ensure all hazards are taken care and not wait years to do.
Oncor
-
power outage
July 7, 2019 I feel like the power on my side of the street in my neighborhood is out at least two times a month these days. The other side of the street power is hardly never out and I don't know why. I have called several times to txu and oncor several times about this problem and the problem continues. I was told by txu supervisor that it is an oncor problem but the power outage is being recorded by them each time I call. It has been going on for far too long now. My grandchildren that live with me have asthma and became sick last night dealing with the heat and dry air coming in through my open windows. Thank you for your help. I don't have the other dates of power outage but I believe TX will give you those dates if asked for them.
Oncor
-
power outage getting close to 24 hours
I know there was a storm Sunday night in Tarrant County which knocked out many power lines but what is the criteria for Oncur to rectify the problem. We are getting close to 24 hours with no power in the "dog days of Summer" and I'm calling "foul"!
For some reason, it feels painfully obvious to me that if I lived in an upper class neighborhood, I strongly believe my power would be back in effect! I just cleaned out my groceries in my freezer/refrigerator and if anyone cannot afford to be throwing away hard earned groceries, it's me!

And the most frustrating part is, the online update doesn't say anything to cool my jets! How many times must I read " assessing problem!" NOTHING MORE!
Moving close to 24 hours with no electricity after a 45 minute storm! I'd hate to try and live through Hurricane "whomever"!
Poor communication and Poor restoration of services! Maybe death due to heat exhaustion will amp up the efforts and communication with your "valued" customers! I won't hold my breathe!
Oncor
-
electricity
Every time we have high winds or rain the power in my neighborhood goes out. And I mean every time! We are without power for hours every time. How is this acceptable? It's happening like once a week now. I feel like they are not fixing the real issue just fixing it enough to get the power back on. It's not fair to us. There are people with medical issues and require power for their equipment.
Oncor
-
employee complaint
I do not know the employee's name who came to suppose to do a trim on a tree right next to pole with electrical wires. I called made a report and said someone will and would come trim it at no cost as he arrived he was very rude and did not last 2 minutes at my house and he rudely said he was too busy and was not going to trim the tree and that i had to call someone and pay them to do it after i spoke to two oncor representatives and cleared it would be done. I tried to call and make a complaint and call is not going through. Name should be on file of the employee who came. Terrible service something needs to be done with him and get written up. What about my safety and concerns on my property for this...
Oncor
-
customer service representative
Our power has been out since yesterday afternoon 6-9-19. My mother and i both have heart problems and are on breathing machines. I wanted to know if there would be an adjustment to our bill because we are losing all of our frozen items. We just went shopping 6-6-19. I spoke with a VERY VERY RUDE CSR. I explained everything to Sabrina and the number I was given was supposed to be an Oncor phone number but, instead I was given a number to USDA FOOD AGRICULTURAL SAFETY, and she hung up in my face. I called back to make a complaint and other agents kept transferring me back to her when i explained my situation. Ms Sabrina needs to go through training again or be fired. She is very rude, smart mouth and combative.
Oncor
-
driver of oncor truck in odessa texas 6-3-2019
I am from Houston tx, a registered petroleum landman, and in my drive from midland to Odessa I encountered an Oncor truck, #56177, driven by a hispanic female who was the most rude, aggressive, downright ugly driver encountered on us bsns 20 at 4:10 pm.

I have three pictures of the very rude downright ugly driver. I was attempting to pass this truck, illegally driving in left lane as posted by TXDOT whose signage very clearly states the left lane is for passing only, who had been observed as not driving in any lane but left lane, and she used a tendency known as road rage!

she refused to allow my passing of an auto whom was probably driving 65 mph, posted limit, yet your observed rude aggressive driver was not allowing one person any legal ability to legally pass an auto in the mandated passing lane as she was "playing governor" and refusing the legal ability to pass. How rude and more so as an employee in an Oncor auto, not hers personally and she very obviously failed Oncor standards and mission statement by her rude aggressive driving skills.

When firms fail to instruct drivers of company autos the law of travel on federally funded highways, there are intelligent drivers woh will report them as this is a main reason the local area has seen an uptick in wrecks and auto issues as there are locals whose ignorance and defiance of road laws are the ultimate culprits and your firms has one in the makeup. Probably more but htis one personally interacted. ( i am on a computer that my photo is ineligible to be uploaded. Apology.)
Oncor
-
electrical service not completed
Fox Electric secured a permit and built a service for a gate opener at 1315 Country Club Road in Wylie, Texas.
The City of Wylie electrical inspector passed the inspection "green tag" and the City of Wylie issue a meter release to Oncor.
It has been 6 months and 30 phone calls to Oncor with zero results! Oncor has said during every phone call that the meter would be set immediately! Never an explanation of the reason it had not been set!

Colin Ward
Fox Electric Ltd.
TECL 17176

Raul Rubalcava (home owner)
[protected]
Oncor
-
oncor utility
Oncor came out on 4/21/19 am on Easter Sunday due to a power outage they cut down trees limbs and left it all in my yard and hanging over 3 of my neighbors fence and yard they also moved my pool and messed it up not one time did they say they where cutting anything down they need to come clean up this mess. I called oncor and now it's my problem not
Oncor
-
who do I discuss the problem with
During storm 4/13 in Texas a tree was blown down on our shed, the tree is located in a utility easement and we can't find anyone to address who os responsible for the tree. Someone came out to look at it and said the power lines above the tree are ok and he wouldn't discuss the tree. When the tree was trimmed from the power lines last summer, Oncor trimmed off all off one side off, this made the tree top heavy on the side of our shed. The storm was very windy with a lot of rain and the tree uprooted and fell on the shed. The utility company is Oncor

Candace Shook
1928 Rose Court
Grapevine Texas
76051
[protected]
Oncor
-
electrical surge
Home address: 201 taylors dr. temple, tx
Outage time 11:00 a.m.
Date 4-13-19

Power outage service returned to service 2:58 p.m.. Upon service return home received surge of electrical power. Head and shoulder
area on body feeling pain from this
electrical surge. Sparks on power line clearly show along with intake of home a surge that is clearly harmful & illegal. Tried calling for assistance to no avail.

linda riley
[protected]
This review was chosen algorithmically as the most valued customer feedback.
I call oncor customers service to get a new service on my house since October of 2018 and I'm still waiting for the power, I just wanted to know what do I have to do or where can I go so they can put the power because I'm keep calling every week and the customer service operators don't know anything. My address is 4611 North County Road 1116 Midland Texas 79705
Read full review of Oncor
This review was chosen algorithmically as the most valued customer feedback.
Date 1/18/218 Time 9:05am We were sitting at home and all our power went out, I went and looked out back and there was a truck working on a transformer. Evidently at 7:00am a fuse blew and they were replacing it. It would have been nice to hear that they were going to shut down power. I was on a call with a perspective client when the power died and ended...
Read full review of Oncor
This review was chosen algorithmically as the most valued customer feedback.
During a storm yesterday in Odessa, Tx... One of your light poles fell on my daughter's car and damaged it extremely. It smashed in the whole back end while it was parked at work. She is unable to drive it at all. We need to file a damage claim for on or to pay for the damages and repair of her vehicle. We feel that we have been getting the run around from...
Read full review of Oncor
This review was chosen algorithmically as the most valued customer feedback.
Date of incident: 11/12/18. A little after 7 pm in the evening of 11/12/18 my husband and I were watching television when all of a sudden we heard a boom that sounded like a transformer, the lights in the house flickered but stayed on the entire time and then saw sparks flying across our back yard. When husband investigated and noted that a power line had...
Read full review of Oncor
We are here to help
16 years' experience in successful complaint resolution
Each complaint is handled individually by highly qualified experts
Honest and unbiased reviews
Last but not least, all our services are absolutely free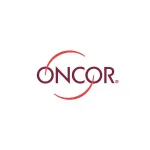 Oncor contacts