Oncor
-
Voluntary Mandated power Outages
We are home owners located in Mansfield Texas with five small children. Our power went out on February 15, 2021 around 4 AM. We were told per the power outage reporting system that our power would be out between 16 minutes and one hour only. Our power did not return until 5 PM on February 15, 2021, for only two hours. IOU's power went out again around 7 PM on February 15, 2021. We began reporting the power outages to Oncor repeatedly every hour on the hour. It is now February 15, 2021 at 11:37 PM and we are still without power!

Oncor has a computer system which allegedly allows us to report their voluntarily mandated power outages, but it does not return our power. Again, we have five small children and or iced-in with no power for nearly 24 hours with no resolution. No one should have that much power over paying families' lives, and not be required to exercise consideration, empathy and care over our families!
Desired outcome: RETURN POWER TO OUR HOMES
Oncor
-
Power outage customer service
Called Oncor to report power outage many many times.
As requested I entered my exact ESI number and it did not recognize it.
As requested entered phone number and it did not recognize it.
As requested entered address it did not recognize it.
As requested entered eight digit meter number they asked for nine it did not recognize it.

They always recognize those numbers for billing!

At 83 and freezing for 40 hours now and no way to let them know I'm out there.
Oncor
-
Oncor power
We have been without power since early this morning . Customer phone is useless, website is useless. On the off chance I get thru I have received message from not aware of outage to working to resolve problem. It is absolutely unacceptable, negligent and immoral to leave people without power for 15 plus hours without even an effort to help. Oncor needs to be held accountable for their actions .
Desired outcome: Restore power and hold Oncor accountable
Oncor
-
13hours without power is completely incompetent
309Smyth St Aledo Texas rolling blackouts should be just that not 2million people without power with below freezing temperatures families with elderly & children frigid temperatures no answer on phone until 9pm tonight could not get on website to report outage no internet server this is much longer than a few hours this is ABUSE ! No end in site Oncor cannot even give us a time of restoring our power!
Carolyn Crippen
[protected]
This review was chosen algorithmically as the most valued customer feedback.
I live at 2016 Meadowcreek drive and every time there's a power outage via weather or accidental my area always take the longest. Do we need an upgrade with the power system since it's an older area. Today we have been out of power since midnight. We didn't get power until 4:40pm my house was at 39 degrees when the power came on. The power stayed on an hour and went back off.
Read full review of Oncor
Oncor
-
No heat
I have been without electricity since 8:00 this morning (2/15/21) we are freezing. There has been no electricity except for 5 seconds. That's stretching it. The animals are freezing, we're freezing. Where is the every half hour to hour relief? Eight hours with no heat. I do understand the situation but other towns, cities get it. We are freezing to death. Turn our electricity on at least 30 minutes, or I promise you there will be a lawsuit.
Desired outcome: Electric Heat
Oncor
-
Electricity
On the coldest day of the year, my electricity provider, ONCOR, decides to enforce rolling blackouts. That is understandable. The question becomes, however, are the residents in North Dallas and Highland Park experiencing the same thing?
I believe that the disparaged are suffering during this time while others are going unscathed. Will I be pro-rated for the hours that my lights have been off, or will you overcharge and say they've been on this whole time?
Desired outcome: Turn my lights on in 6 degree weather
Oncor
-
Extended power outage
Feb 11th power went out at our house. I'm away at work and my daughter is there alone trying to care for our animals and property. Everytime I contacted them about an estimated time for restoration, it was always only 3 to 6 hours till power would be restored. Now it has been 36 hours and they have just announced it will be 24 additional hours. This seems excessive to me and makes me question if they are really working on the issue at all.
Desired outcome: Do their job
Oncor
-
Loud noise from box and indoor
There has been load buzzing noise from the box outside and tonight inside the house it's very irritating and I'd like someone to address the problem instead of tryine to ask me to change providers for change service that I have
...I realize your the only provider and that you suck and know you suck but please send someone out to stop this buzzing noise.
Oncor
-
Service disconnection on 2 addresses. Problem is at 1 address per oncor rep
Incident date 1/6/2021
time 3:32 pm
location: residence
email: [protected]@gmail.com
Oncor cut off service to my duplex with 2 different meters/ addresses. I called they there was a faulty wire on 1 address. I asked why cut off 2 addresses they put me on hold. Lady said she could give me info needed to speak to husband. Complaint is they removed the face to meters and cut wires to pole. My questions are why both addresses if only address was in question. Why did I not a notice of any kind as stated per text. No one contacted me. I had 2 small children at home 3 yr/ 11 month. I now have food in fridge going bad. No heat in my house. No notice. I get the part where there is a hazard. But no warning. No regard for my situation. Very unhappy. I have to find an electricity on no notice! And no one can answer why both houses? Frustrated, confused and very upset! I need help. I do not the means for a room, for food, for housing anywhere else.
Desired outcome: I want my other house power turned back on to heat and keep my family together. I ahve to work and not worrya bout what to do next.
Oncor
-
Transmission tower
I am reaching out about the the birds on the transmission tower behind my house. I have been trying for over a year to get someone to address the bird issue. They are destroying my property I have bird poop covering everything its staining the plaster in my pool. It has destroyed my outside funiture which is now for the trash. Staining my windows . Its everywhere, and is happening on a daily basis every since they install the huge transmission tower behind my house. No one understands our frustration dealing with these birds and the damages they have caused. Any help would be greatly appreciated.
Oncor
-
Multiple outages and surges caused costly damage to an a/c
We had a power failure on 8/1/2020, our third in 5 months. On 8/4 after extensive outage our problem was "fixed". They said corrosive wires from an transformer and then the electrical box to our house.

On 8/27 the "repaired" line went out again. The power surge killed our 3 1/2 a/c. It cost $2, 000 for repairs.

On 9/4 our problem with that same power line was fixed, I hope.

Oncor should pay for my a/c replacement.
Oncor
-
Service technician
Technician was very rude to my wife and when I started asking questions he started saying that he would just kill power and when I continue to ask the questions and he kept saying do you want me to cut the power do you want me to kill power and that's all he would say. So I just try to submit this complaint and it told me that I didn't put in enough ch. So this is not now you do service
This review was chosen algorithmically as the most valued customer feedback.
During March 2020 during start of CoVID. My lights were going on and on for 3 dats causing breathers to shut off. On the 3rd after my breaking kept going off and I would set it back on, some lights blew out and I smell burning smell in my home not knowing that a surge caused my washer and dryer to get burned out due to we're on when the electric surge went...
Read full review of Oncor
Oncor
-
Power going off almost daily
Called in almost daily our power flickers everyday. Then we loss power. I have reported this problem so many times and nothing done about it. My 89 yr old mother lives up the road from me has same problem. She had fallen and fractured her pelvis if this happens again we will be forced to take action. Power went out 10 pm 8 16 20. And now saying it will be later today but everytime call its later date for service to be restored
Oncor
-
Tree line maintenance
I have reached out and complained for years directly to oncor regarding their lack of maintence pertaining to tree growth in power lines. After several years I could see oncor was not going to do their job. So I filed a complaint with the state of texas. Well oncor came out and trimed my yard only. However left the reamaining over growth through out the area. I have repeatedly asked why would oncor only service one home owner. As usual no response or resolution from oncor. Again another power outage last night. I have had enough oncor. What part of do your job do you not understand?
Oncor
-
doubling of transportation charges
Service at 1821 Everton Drive, Temple, Texas 76504

The last couple of months, the transportation charges have doubled. We contacted our local carrier, Champion, and they said they do not know why the fees doubled, but we had to contact Oncor. We received our latest electricity bill for our office and it is the highest it has ever been.
Champion, last month, said they contacted Oncor, but no satisfactory resolution to this problem has been received. In 42 years has the transportation charge ever doubled.

Our office building is not that big, approximately 2, 600 square feet.

Please have some contact us. Sidney Kacir, [protected]
This review was chosen algorithmically as the most valued customer feedback.
After the transformer blew yesterday, causing me to loose power in my home, It damaged my refrigerator!! When the power was restored, my refrigerator (5 yrs old), the mother board is obviously blown out. I am not able to get ice or water from the refigerator. I then checked with my homeowners insurance, and it is NOT covered. I just want my refrigerator to...
Read full review of Oncor
Oncor
-
new service
Currently still waiting on service to be turned up at 1400 President George Bush in Rowlett. Has been waiting since June for service. Ran power to one pole and was told another pole needed to be placed and needed power ran to it. Then was told the new pole was placed incorrectly and that Oncor needed to place another pole about 50 feet away. Oncor has since placed a new pole but ATT service has still not been connected. It has been since late June(over 4 months) and we are still waiting on service. Could not get a hold of planner Chance Mesoloni.
This review was chosen algorithmically as the most valued customer feedback.
I just came home to find Oncor has installed Lighting in the substation behind my home, The lighting is shining into my back windows and back yard. I need the lighting lowered or taken down. This is devalued my property. The lighting dose not have to be a steet light nor dose it need to shine in my yard. Please have this take care of this week, October 22...
Read full review of Oncor
We are here to help
16 years' experience in successful complaint resolution
Each complaint is handled individually by highly qualified experts
Honest and unbiased reviews
Last but not least, all our services are absolutely free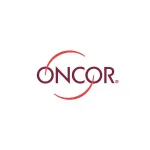 Oncor contacts