Oncor
-
Power
I lost power Friday the 5th around 1:00 pm It was restored Saturday the 6th at 2:00 am

Power went out again Saturday the 6th at 6 pm was restored by 8:30 pm

And yet again power went out Sunday the 7th at 11:00 am and is still currently out.

That's 3 days in a row we have lost power and had food go bad

Is it a lack of employees or training that is causing a problem to not be fix the right way.

It is getting beyond frustrating at this point

3 days in a row
Desired outcome: To fix the issue
Oncor
-
Power outage 4th time this year
Like really! What's going on? This is ridiculous.. this has happened 4 times this year already and it's only July. When I get my bills they are always the same. How could this be when my power keeps going out. Bills are always paid on-time. I can't tell you how much food I have had to replace. We should all get some kind of discount for all the inconveniences we have had to go through this year.
Desired outcome: I would like to know.. What's going on?? A Apology isn't good enough. I need some type of gift card for food . I was cooking during the Outage. Now I have to spend money I don't have to buy food out!!!
This review was chosen algorithmically as the most valued customer feedback.
Yes I've been having problems out of oncor for about a year now. Fist they say my house is causing electrical problems. Then they come out and change my wires. saying they were old and checked my meter and base. Before they finished I asked was everything fine and they said everything looked great. Then they came back and took the meter out left it on the...
Read full review of Oncor
Oncor
-
New service request and a stable service utility pole
I have temporary pole placed at a new construction site in McKinney. To get an electrical connection, it needs to be connected to a service utility pole. As an experienced construction general contractor, I have had this done many times. In this site in McKinney, the service utility pole was determined by Oncor Service personnel as unstable (it has holes). This pole is currently providing service to other homes. But, due to the unstable situation, it cannot be connected to my property. Well, I understand that. But my complaint is this: this assessment of instability was determined on March 29, 2022. Since then, I have contacted Oncor Customer Service 10 times. And each time I have been told that someone is going to act and contact me. I have spoken to many customers representative and supervisors.
Desired outcome: Please repair the hazardous service utility pole and provide me the connection. Please hurry up (I am waiting since 03/29/2022) and prevent an inevitable accident
This review was chosen algorithmically as the most valued customer feedback.
I live in Boyd Texas on Hobbs Street. We have over the last 7yrs experienced so many power outtages I cannot recount them all. Every little rainstorm seems to cause our power to be out for hours on a near weekly basis. This is becoming expensive to replace food items in both freezer and refrigerator. I receive a myriad of excuses each and every time I...
Read full review of Oncor
This review was chosen algorithmically as the most valued customer feedback.
My power has been off for 12 hours and my electricity is not connected.
Read full review of Oncor
Oncor
-
Electrical Power
I'm filing this complaint to bring attention to the fact that some work is necessary in the town or Tehuacana, Tx. 76686. This month alone we have had 2 episodes of power outages. The 1st was on 5/5/22 due to a rain storm. We were without power from approximately 2pm until 1:30am. The 2nd was on 5/21/22 during a thunderstorm. Power was out from 8p-6:30a the next day. The 3rd was 5/22/22 from 2p-7:30p most likely due to the storm the night prior. We are an old rural town with lots and lots of trees, many of which are covering the power lines. We have lived in this town for 50 years now and this has been an on going problem, better at times and then bad again. I believe that if the trees could routinely be trimmed & preventive maintenance done this could help with the problem. I realize many companies are having problems with a lower number of employees these days but I feel that if we are paying for services these issues should be taken care of. As you know we suffer not only physically during the summertime with our lack of air conditioning but our appliances and tech equipment are in jeopardy as well. Thank you for reading my complaints and I will be awaiting your response.
Desired outcome: Preventive Maintenance, i.e. tree trimming, renewal of old equipment
Oncor
-
electric
I have lived in Georgetown TX Carlson Place for 3 years now and the power outages and power dips have gotten more frequent with no answer in site. I don't feel Oncore has upgraded their equipment for the growth in this city and the outlying areas. It is ruining our appliances air conditioning and computers. No one at our Roundrock Center cares. The latest incident was May 18 and outages from 430 to 9:30 and several dips after then and again May 19 from 8:00 to 9:15. I have already filed a complaint with Texas Energy Commission and Oncore reply to them was it only happened once and was resolved quickly.
Desired outcome: Upgraded equipment to prevent outages
Oncor
-
Power goes out
We just moved here and the power goes out 2/3 times a month. We asked for records of this and they said history shows this outage occurring monthly and they will do nothing About it!

We work from home as many do and cannot work when the power goes out for 7 + hours. All these said was "yea sometime it last all day". Ridiculous Who will be held responsible when I can't work and my wife suffer from an autoimmune that she needs to stay out of heat. We live in Texas it's having extremely high temperatures. Who wants to deal with this moving into a new house. To say they're nothing even trying to fix who they're overloaded in the first place is dumb. It's not safe at all because our phones don't call here without Wi-Fi due to poor connection. We had to go down the street to even be able to call oncor to complain about the service.
This review was chosen algorithmically as the most valued customer feedback.
3+- months ago ONCOR install new poles at 146 Hunter Pass, Waxahachie, Texas 75165. Poles all down the street. While installing the pole in front of my house they hit my power lines knocking out my power. It was a day and a half being repaired. Subcontractors for ONCOR hand dug the pier for the new pole. The hole was opened for 2/3 days. After finishing...
Read full review of Oncor
Oncor
-
Dangling guide wires
There have been guide wires replaced on nearly every pole in Richland Hills, Texas. The old wires have been left hanging from the poles or in a heap on the ground. Either is a safety hazard. Can you imagine the publicity if a child decided to play tarzan on one of the dangling wires around Richland Hills Middle School and the roads leading up to it. Norton Drive, Dover St, Richland St., Hovenkamp, etc...
Desired outcome: These wires need to be removed or at least wound up and hung high up on the poles (remove would be best).
Oncor
-
No Service/poor communication skills
New Construction Management Project

WO# [protected]

Service Address: 7919 Kiska St. Dallas, TX 75216

I hope you find this email well. My name is Errol Fernandes and I am reaching out to you board members in response to the New Construction Management department.

The Project Manager that was assigned to me currently is Corwin Calloway (972.213.7340). He issued me the ESID number on April 18, 2022. A few minutes later, I enrolled with YEP Energy. The service dated I requested for service was April 18th, 2022, I knew that wasn't possible but I was hoping I would get service as soon as possible.

On April 19th, 2022, YEP Energy contacted me to verify my information and notified me that the service date would start April 20th, 2022. The agent also notified me that a technician had already been notified to install an electric meter. I asked the agent if I could request if the technician could come out the same day. The agent put in the request and notified me that the technician may or may not come the same day, most likely the next day (April 20th, 2022) which is understandable. Contacted Corwin and asked him if he could give me an idea of how quickly his technicians can get out there. According to him, he said a work order has not been assigned to his department yet.

April 20th, 2022 at 4:30pm, contacted the New Construction Management department, 1.888.222.8045 to get the status of the technician/install. The agent stated that they should come sometime today by midnight, if not the next day (April 21st, 2022). She also stated that technicians work until midnight, 24/7 operation.

I contacted Corwin 4/21/202 at 10z;00am and he stated that a technician had been assigned the install the meter and connect the power line to the house but couldn't give me a time frame. April 21st, 2022 at 6:39pm, talked to an agent and she said they should have had power by now because according to her system, the start date was 4/19/2022. She put me on hold, came back and then hung up on me. Called back again and got the same agent, she acted like she never spoke with me. She stated that a technician hasn't been assigned and stated that it could come today, if not, 4/22/2022, not too sure what the time frame would be. I called back the customer service team again at 6:52pm to speak with a manager. The agent got a supervisor by the name of Kimberly. She told me that all of the technicians were gone for the day and there was nothing she could do at that time because no one is in the office. Kimberly told me that she gets in at 8:00 (4/22/2022) and to give her about a couple of hours so she can look into it and see what's going on.

4/22/2022, never heard from Kimberly, Contacted Corwin at 10:41am, he looked into and told me that he will call the technician to get the status and call me right back. Called the customer service team again at 11:57am because I haven't heard from both Kimberly and Corwin. Got a hold of an agent and requested to speak with a Manager or District Manager. Specifically tol dthe agent that I did not want to speak with Kimberly.7and half minutes after being put on hold, Kimberly got on the pone. She told me that she just got the information that she needed. She told me that she assigned a technician to gout to my property today and that she would be watching my account until 4pm, assuming that's what time she finishes. Kimberly also informed that they technician was very busy and that they finish at midnight. 5:20apm, called the customer service department again. The agent stated that the technician was ordered to install the meter by midnight.

4/23/2022, I yet still do not have power.

Errol Fernandes

214.551.0055
Desired outcome: Incomplete/no service.
Oncor
-
Trees in power lines
For the past 4 years I have been asking Oncor to come and cut the trees out of the power lines. The trees have caught on fire before and sparked. The limbs constantly grow in the power lines. I have caught the fire department when the trees catch on fire. We lose power often due to the trees in the powerlines. When they come after the power has been off, they leave the limbs in my yard and it takes them weeks to come and pick them up.
Desired outcome: I want the trees cut out of the power lines. I have even offered to pay to have the limbs removed if they will just cut them . The will make work orders and when I call they say the order was canceled.
Oncor
-
Bad quality
During these windy spring days power is going out every other day. I KID YOU NOT. I don't know what's going on this year, but this is ridiculous. It's a hazard honestly. It's very frustrating for me and I can't imagine for someone who depends on power more than myself. Y'all need to get it together. Phony providers. Stay away from Oncore, I'm warning you.
Desired outcome: To get it together, sheesh.
Oncor
-
Broken utility pole
Over a year ago (February 2021) I made a series reports to customer service [protected]). I have made six reports about a broken utility pole that is leaning away from my house. This has caused the service wires attached to my house to pull on the facia boards causing damage to my home. I have had six employees of Oncor visit and inspect the issue. After the third call to Oncor someone came out trimmed a tree and set a new utility pole, however the job was not completed, and the issue remains. Visits by employees 4-6 said they would report the issue to their supervisor. I would like to know when this issue will be corrected and the damage to my home repaired.
Oncor
-
Continued Transformer Issues
There has been numerous power outages and have been told that it is a transformer issue. This has been going on since the winter storm in February 2020 and continues to result in outages. This is the second outage for this week (March 11, 2022). It is very frustrating and inconvenience. Oncor has enough money to replace equipment that is not working effectively.
Oncor
-
New construction electric service damage to next door neighbor house.
We had Oncor install a new construction electric line for 5601 CR 1297, Tyler

Lindale Rural Water company came out and installed a water meter. When they bored under the road to lay the line, the water company scrapped the electric wire for 5607 CR 1297, Tyler, and shorted out the electric power to Bob McArthur's house at 5607 CR 1297.

Oncor came out and made a temporary repair to the electric line and ran the line across the road, across our yard and across the driveway to the house. at 5607 CR 1297.

As construction deliveries came, they ran over the electric line laying on top of the road and broke the line. When the line broke, Bob McArthur's house started sparking from the ceiling lights, electric cords and smoked the house up with burned electrical smoke. We have had some damage to his home due to the exposed line being broken.

Oncor did come out and remove the damaged line and ran another temporary line above the land, to 5607 CR 1297 house.
Desired outcome: We would like to get the electricity damage fixed at 5607 Cr 1297We want the electric line fixed in a safe manner.
Adding another pic of damaged item in the house from the surge caused by the broken line that was laying in the road
Oncor
-
2 large transformers behind my house the alley
To whom it may concern: on jan. The 24th around 8:45 pm there was a flame right in the center of the 2 transformers, well anyways to make the story short, we've been in this address almost 13 yrs. Why is that one post always, always, always having issuses!? Why is whatabuger on the same transfomers with the residential? We don't have issus paying the light bill, but yet have lots of trouble keeping the electricity on! I think it was 2 yrs. Ago that same pole up on one of the transformers it was sparking fire flames of course the spark flames came straight down to the ground & a fire formed right around the post, my son started yelling oh & we have a fence my son notice a lot of smoke on the post area, he quickly got the water hose the fire was already high on the post... This is another issue with that post, why can't this problem be resolved... Someone needs to get serious about this matter!
Jan 25, 2022
11:56 am EST
write a comment about what? about all the problems with that post behind my home on the alley?
Oncor
-
Tree trimming
I understand you have to trim trees under power lines, but your tree trimmers have destroyed my crepe myrtle. The last time they came thru and trimmed it was just the top, which was fine. This is not a super tall tree, and will never be a tall tree. It has been here 20 + years, so it is not getting any taller. If they hadn't trimmed it the last time it would have never touched the power lines. But after trimming the top it is going to grow a bit more, but not enough to quantify what they did to it. This time they cut branches that did not affect or touch and would never affect or touch the power lines. I now have a mutilated crepe myrtle. I am furious with what was done.! You have got to train your workers to stop mutilating trees when it is not necessary.
Desired outcome: Train your workers how to properly trim a tree.
Oncor
-
Electric service
My power went out at 7:15am on 9/4 - Labor day weekend. I did not open an outage ticket until 8:30am - I did this online. When I opened the ticket the online system said "no reported outage for your location". I finally saw a work truck in my alley behind my house at 9:30am. He was there for a short time and left. He returned at 11:30am and was able to get my power back on at that time. For the 3 hours I waited, from 8:30am to 11:30am, I checked the online 3 times and there was never a status showing that an outage was happening. I actually filed 2 more online tickets for an outage problem while I waited to see if it would trigger an outage notice in the system which it never did. Just as my power was restored at 11:30am, I rec'd a text saying my power was out and would not be restored until 3:30pm. Then at 12noon, I rec'd another text saying my power was restored. I spoke to the service guy at 11:30am, his name was Doyle, and he said he was the only person working this issue and the power would have only been out for 1 hour if he had another person helping him. He said no one else was dispatched and that my problem could have been resolved much faster with 1 other person. He was not happy and neither was I - so the people this affected were the ones at the mercy of the Oncor service response team.
This type of problem is why Oncor needs competition or needs to be penalized for poor customer service. We rely on that power and when there are no storms or other events that cause an outage, it should be a higher priority to fix it fast. We were without power for over 4 hours and by noon the temp was already 92 degrees - very hot in our house. Clearly the system in place to track outages is broken - it recorded the outage problem after it was fixed...
Oncor has never provided high customer service - they do not have any consequence for treating customers poorly and making them wait when it is not necessary...yet I will have to pay higher rates then next time they request more money from the PUC...
Desired outcome: Reply from Oncor rep about why this hppened
We are here to help
16 years' experience in successful complaint resolution
Each complaint is handled individually by highly qualified experts
Honest and unbiased reviews
Last but not least, all our services are absolutely free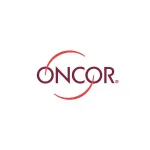 Oncor contacts