Alliant Energy complaints
57
Alliant Energy
-
alliant billing
Was assessed late fees because Alliant changed its billing and I continued paying monthly bills according to my monthly schedule that has by practice been always acceptable -- without incurring fees. I requested change in due date to accommodate my schedule and Alliant said could not make change. I demonstrated that change could be made and it eventually was without informing me. Alliant also claimed could not credit my bill despite the fact that I'd previously received credits and since the change have had credits to my bills. Summary, Alliant said could not change billing cycle and could not do credit. I've experience both personally, so I know that Alliant has lied to me regarding both matters. Credit my bill.
This review was chosen algorithmically as the most valued customer feedback.
In November, we did not receive a bill from Alliant Energy. We did not notice until after the bill was due. My husband called alliant, and they sent a reprint bill, which we paid. The next month on our bill was a late fee of combined total $1.26. My husband called Alliant and requested that they remove the late fee, as we have always been on time with our...
Read full review
This review was chosen algorithmically as the most valued customer feedback.
We had a payment arrangement in March for an amount with budget billing from our previous home. In April, we had an issue signing up for Automatic payments. I logged in and signed up but they waited to start until the following month, thus making us behind in payments by a month. We caught up and continued to pay our bills. In the summer, my husband...
Read full review
Alliant Energy
-
disconnect
Alliant shut power off today before noon unknown to me it was taking place they claimed to have sent out a letter which I never received I however paid the amount due and then some only to be told power will not be restored till 24 48 hours this is RIDICULOUS they already nickel and dime people and on top of their idiotic policy SHAME ON STICKING IT TO THEIR CUSTOMERS WHO KEEP YOU IN BUSINESS maybe Alliant needs a course in ethics!🤢
Alliant Energy
-
meter reading
When they walked into our backyard, they never shut the gates. We have dogs and they got out. We spent all day and they are still missing. I need a response from someone soon. This is heartbreaking for my family. I cNt believe that you guys would do this to our family. Not only have you jacked up the prices, but you cost us something priceless. Hope you guys are happy, because we are devastated. I doubt anyone reads this.
Alliant Energy
-
energy disconnect
In July I paid my payment on time on my payment agreement they pulled it out of my account days late after another bill pulled and then sent me a disconnect notice for one week for $900+ I tried to reason with them to let me a smaller amount they would not reason, this was also the Friday before the Fourth of July so Monday Tuesday and Wednesday everything was closed so I technically only had 3 days to get the 900$, I then decided to switch it into a different name until I was able to pay, they wouldn't allow me too without the landlords word so then the landlord called and they still would not allow it to be changed, I then had my daughters therapist call and say if it is shut off there will be issues with my daughters mental health, they still did not accept that. So on the last day I was able to get any help I went to 4 different agencies to help. Fast forward to now, September. I called and paid my payment ON TIME they said it would take 1-3days to pull, they didn't pull it until the fourth day, 10 minutes after Hulu pulled their money so my acct was short 10$ So it was sent back so I rushed to the bank and deposited 30$ and called and told alliant them to "pull it again" they refused to then sent a disconnect notice for 1000$ which was the remainder of our bill. So TWICE THEY broke our payment agreement, not me. And each time they refuse to assist us in anyway.
Alliant Energy
-
terrible service!!!
Worst customer service I have ever experienced! My electricity was turned off today because of their error! They had my house (which we own) listed as a rental, and the other 'apartment' didn't pay their bill. So they shut off the electric, and refuse to come back until 24-36 hours later to turn it back on! after endless phone calls with anyone who we could get through to-they refused to help! Why should i have to pay for all new groceries? How do i explain to my 4 year old why we don't have electricity? This is absolutely ridiculous, and i will be reaching out through Facebook, Twitter, and any other source that will listen!
This review was chosen algorithmically as the most valued customer feedback.
He has not had alliant in his name at any time, . I believe it got shut off, jus days ago, On past acct holder, ... Bill was outstanding balance ..however it was shut off .. when I got to address. 1119 N GREEN ST. I have called, My bf. Jamaine White, called, they needed to talk to past year acct holder and landlord, . Whick they both called..and everything...
Read full review
Alliant Energy
-
gas/ electric... payment plan
Terrible company, terrible business, terrible customer service! im on a payment plan, but get billed 2 times in a 30 day period! 318 due july 2, and 301 due july 29! apparently i solely work for alliant energy! like i dont have rent to pay or kids to feed!🤬🤬🤬🤬🤬🤬🤬🤬🤬! we need another gas and electric company! boycott alliant energy!
Alliant Energy
-
account information
I have spoken to a representative regarding putting my wife's name onto my account.
I have written a letter, in April 2019, requesting that my wife's name be added to my account.
As of today this happened.
What has to be done so that my wife's name is added to my account.
Account number is 6473184466

Please let me know what needs to be done.
Thanks
John Flint
Alliant Energy
-
electric
Our power was shut off because of an overdue balance. The problem certainly doesn't start here, but rather after we paid the balance off. Our power has been out for a week now, and we continue to call them, inquiring as to why they have not turned out power back on. We have been told every time that someone will be there "today" to reconnect our power, and yet nobody shows up. We have thrown away $2, 000 worth of food, and I have lost many clients of my own due to my inability to do my work which is mostly computer based. I am losing money and clients because Alliant is refusing to send anyone to reconnect our electricity. And since it is now the weekend, we are going to be waiting at least another two days. I am very much considering suing for damages, and for potential fraud. We have paid them, and they are not supplying what we are paying for.
Alliant Energy
-
customer service
On 3/15/19 I called to report a power outage. Horrible customer service! I was on the phone for 4 minutes trying to bypass all the junk offered by the automated service representative.
Customers with service issues should be a top priority with Alliant Energy! I will also add the customer who's address they are calling about should NOT have to give the last four (4) digits of their social security number.
The customer service department was at one time very good, not any more!
This review was chosen algorithmically as the most valued customer feedback.
My husband and I own an apartment building with 2 tenants. The tenants are supposed to put the electric into their name when they move in. I have assumed they have done that because I never got any communication from Alliant suggesting otherwise. just recently, one of the tenants happened to give me the mail that was addressed to me but going to their...
Read full review
Alliant Energy
-
an alliant energy driver
I was on the highway during a snow storm and was going about 45 in a 55. The ground was sheer ice and snow was blowing over from the ditch to a point where you could hardly see the road. One of your drivers was passing cars nonstop and driving erratically, weaving between cars and driving over the speed limit. This represents your company negatively.
This review was chosen algorithmically as the most valued customer feedback.
I tried a year ago to pay my bill, over and over with a prepaid debit card because I don't trust companies any more as they like to over charge when they do auto pays and empty you account... So I spent a month talking with some lady and she could not get my payments to go through, so I went and got energy services to pay my bill, it went fine and was paid...
Read full review
This review was chosen algorithmically as the most valued customer feedback.
I have Alliant Energy for electric and gas service. My bill has been crazy the last few months. I have done nothing different and have no other energy sources being pulled from my house than any other day. Our bills starting in July: $997.09, August: $796.73, September $760.68 (in 3 months I have $2554.50 in charge - more each month than my mortgage). No...
Read full review
This review was chosen algorithmically as the most valued customer feedback.
I sent up a payment plan with alliant for my past due bill. I sent a check to alliant on august 26 thru the mail. Get my mail on sat sept 8th with a disconnect notice for none payment. Call alliant and talk to a women about and she said on monday to call and pay 681 and i can start a new payment plan. I explained to the women that all i had in the bank i...
Read full review
This review was chosen algorithmically as the most valued customer feedback.
They cut my electric, i have no electricity tonight and i have an 18 months old. We have no family around. Due to some financial hardship i am running behind with my bills. They did not even let me know they will cut my electric or call or something. Any way i paid the bill and the reinstatement fee and i have to wait bcz i am not a priority for them to...
Read full review
This review was chosen algorithmically as the most valued customer feedback.
According to you, my electricity usage went up by 240kwh from my previous statement to this month's. I do not see how that is possible as there were many more days this last period that our AC was turned off and windows were opened. We also had cooler temps and I reprogrammed my Thermostat to run 3 degrees warmer through the month. Is there a way to verify...
Read full review
This review was chosen algorithmically as the most valued customer feedback.
In the past, our highest bills were in the summer and would be $275-$290. The last 2 bills be got were $470 and $365. This is absolutely ridiculous. My previous house was twice the size, 3800 square ft, and never had a bill over $190. My service was with a local rural electric cooperative and the house was 100% electric. Now I move to town to a house that...
Read full review
We are here to help
16 years' experience in successful complaint resolution
Each complaint is handled individually by highly qualified experts
Honest and unbiased reviews
Last but not least, all our services are absolutely free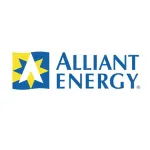 Alliant Energy contacts